InData Labs among AWS advanced consulting partners
10 February 2023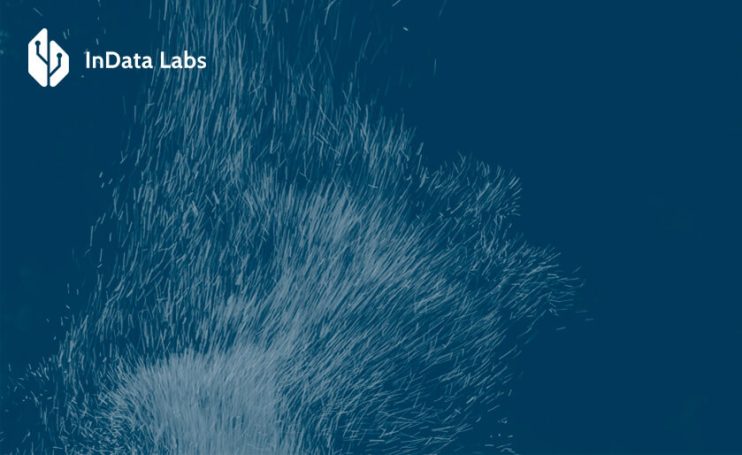 [February 10, 2023] – (Nicosia, Cyprus) – InData Labs achieves AWS Advanced Consulting Partner status after demonstrating the depth of AWS knowledge, capabilities, and active participation in the AWS ecosystem. This status is a valuable accreditation designed to give recognition to organizations with proven AWS technical expertise, wide customer experience, and a strong team of trained professionals.
In the pursuit of this accreditation, InData Labs has proven its ability to meet AWS technical requirements and demonstrated notable success in helping customers leverage the entire set of AWS capabilities.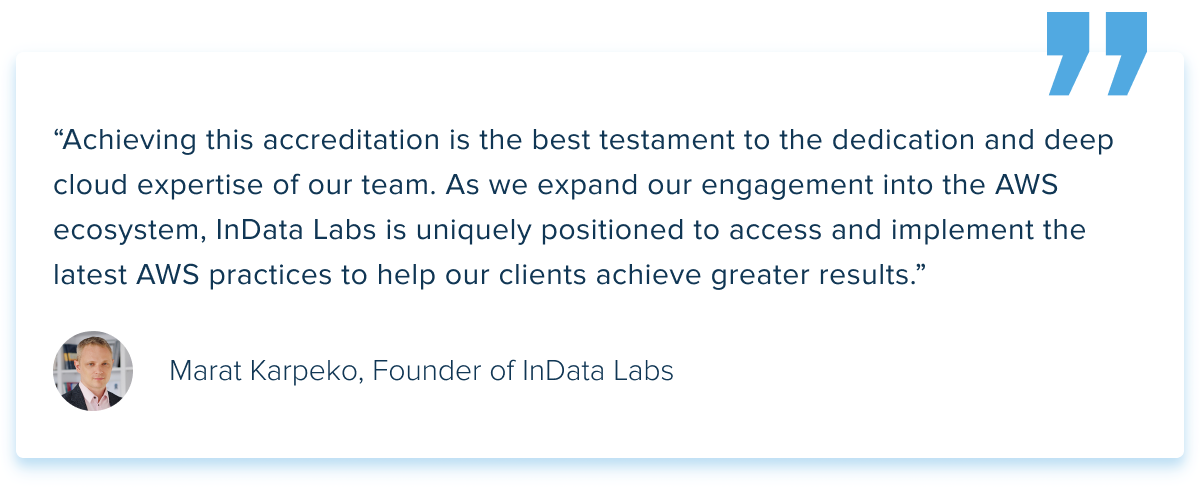 As an Advanced Consulting Partner, InData Labs becomes a part of the unique AWS network of over 100,000 industry leaders from more than 150 countries. InData Labs' team of experts delivers transformative cloud-first solutions powered by the AWS platform to large-scale organizations and middle businesses across all trades. With the newly acquired title, InData Labs has stepped on the path to an even higher service level and greater value to be delivered to its diverse clientele.
"We are excited to get yet another opportunity to enhance the quality of our services, enabling our clients to establish cloud excellence through secure and value-packed solutions," says Marat. "It's all about finding this unique blend of AWS services and tools to address the unique needs of each business. And our team is fully equipped to tap into the breadth of AWS services and maximize your cloud investment."
About InData Labs
InData Labs is a global digital provider of cloud-first services, in-house algorithms, and Big data solutions. Since 2014, the company has been helping businesses of all sizes solve complex challenges through granular automation, AI-driven features, cloud architectures, and other innovative technologies.
As a certified cloud development partner, we assist our clients in embarking on a successful cloud journey within a rich AWS ecosystem. Our team will keep on improving their skills, experience, and approach to help our clients reach new business heights through cloud technologies.