Digital innovations rapidly reshape the present-day marketplace. Nowadays, data science firms do their best to enable each enterprise, regardless of its scale, to become competitive and exceed the limits of success.
Recently, Marat Karpeko, the co-founder of InData Labs, has been highlighted as one of the global data founders by CDO Magazine.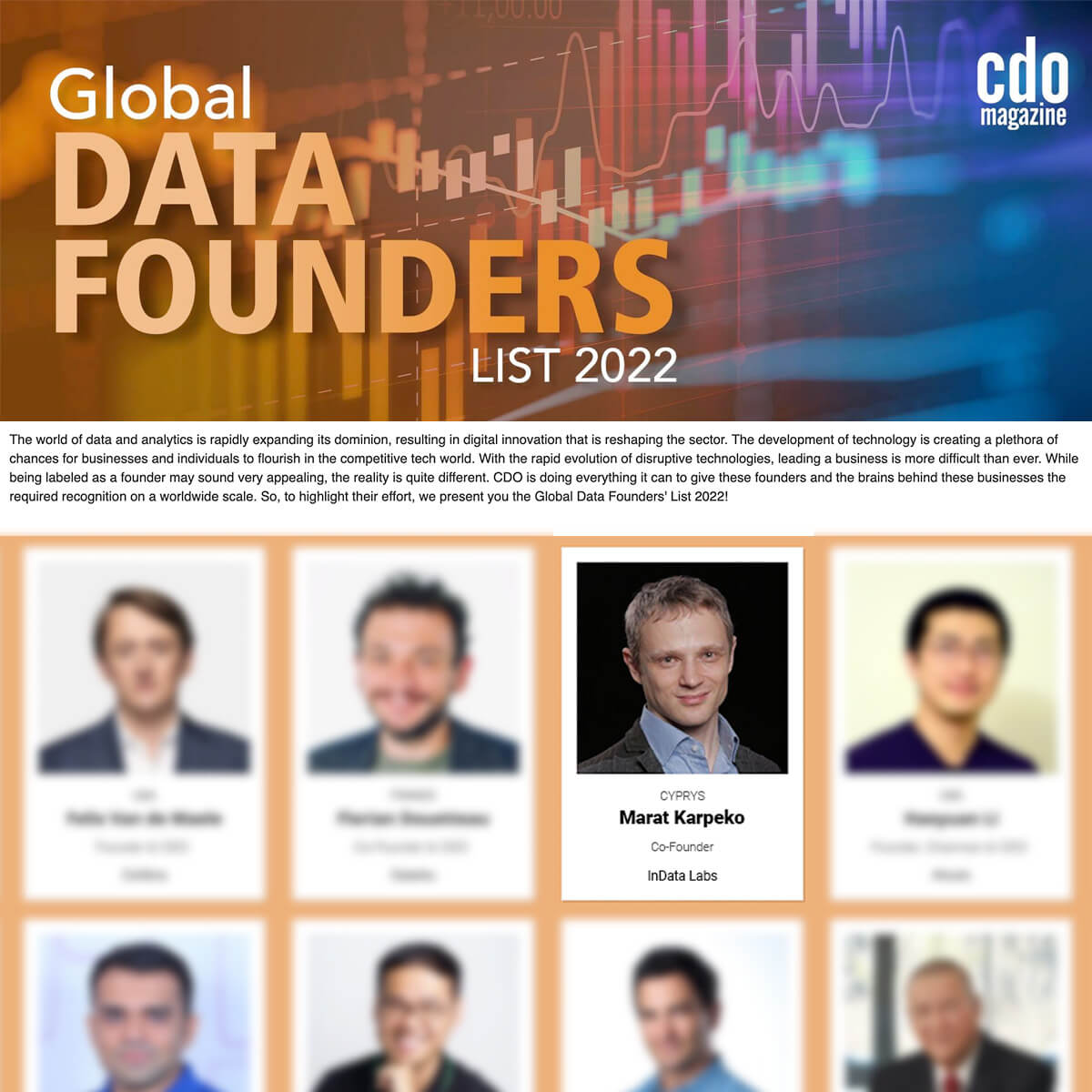 Marat Karpeko formed InData Labs in 2014, but his success in the tech industry began long before that. His professional path stretches back to the gaming sector and the development of one of the brightest projects – the game World of Tanks.
He firmly believes that AI and Machine Learning hold tremendous power to radically simplify business structure and achieve immense results. InData Labs successfully develops AI and data science solutions aimed at the automatization of time-consuming processes, the improvement of client services quality, the reduction of expenses and the rise of business-related outcomes.
About InData Labs
InData Labs is a trusted data science company, which helps businesses to tackle data and analytics challenges. The spectrum of the provided services includes:
About CDO Magazine
CDO Magazine is a media property of Lead Tribune Media Groups. The platform provides the latest news from the data processing sector and highlights the top industry players. Their core mission is to build a digital platform featuring the most pioneering ideas, successful companies and their founders.
We sincerely appreciate CDO Magazine for recognition of InData Labs' progress and achievements. In our turn, we will continue to develop innovative solutions in order to transform businesses in line with the latest industry trends.