Chatbots play a massive role in modern business, and more and more companies are starting to implement them to improve customer service. We have compiled a list of top chatbot development companies for you so that you can effectively use the benefits of virtual assistants for your business.
With the help of our research, you will be able to select one of the best chatbot providers and understand what key factors to consider when choosing. Moreover, our article will tell you about the main advantages of virtual assistants for various businesses and promising trends in this area.
Why does your business need chatbot platforms?
Chatbots, also called conversational bots or conversational artificial intelligence, are a solution that can communicate with users and perform specific tasks. In recent years, chatbots have been increasingly implemented in various industries, as they bring many benefits and help automate many operations. The popularity of such solutions is rapidly growing, and Statista predicts that the chatbot market will reach $1.25 billion by 2025, which is an imposing figure compared to the $190.8 million recorded in 2016.
Let's take a look at the benefits of implementing chatbots across multiple business domains:
Customer support
The most common use of virtual assistants is to provide 24/7 customer support in various industries ranging from FinTech to Healthcare. Integrating a large language model into the application allows them to communicate with customers without additional staff or costs. In addition, custom chatbots provide instant response, positively impacting your customers' user experience and increasing their satisfaction.
E-Commerce
Utilizing chatbots for online sales increases conversion rates and business profitability. A modern GPT in retail can guide users through the sales funnel, tailor recommendations based on their interests, and answer product-related questions.
Healthcare
Implementing chatbot platforms in healthcare can significantly increase patient engagement and free doctors from most administrative tasks to provide better care. For example, assistants can schedule appointments, provide medication reminders, offer health-related tips, and conduct preliminary health assessments.
Banking
Chatbot platforms are transforming the banking sector by simplifying financial relationships. Virtual assistants automate many routine banking tasks, such as checking account balances, transferring funds, and updating personal information. Moreover, chatbots enhance customer convenience and loyalty by providing secure and fast financial services.
Tourism and hospitality
In the travel industry, chatbots provide real-time travel information, help book flights and accommodation, and offer travel recommendations based on user preferences. They can also handle check-ins and provide necessary updates, ensuring a seamless traveler experience.
Staff management
Chatbots optimize HR processes by handling routine employee requests, assisting with hiring, and managing terminations. They free up HR professionals' time to focus on strategic initiatives and drive productivity and employee engagement. These are just a few examples of how virtual assistants can improve business operations in a wide variety of industries. However, to get the full benefits of this technology, it is crucial to choose one of the top chatbot vendors.
Top chatbot development companies in the world
So, let us take a closer look at the leading chatbot development companies of 2023.
InData Labs
InData Labs is a company specializing in developing and implementing artificial intelligence (AI) and chatbots solutions. They lead the top chatbot development companies as they have impressive experience in creating custom virtual assistants.
The company provides AI application development services, including machine learning, Natural Language Processing (NLP), Big data, data analytics, and more. InData Labs works with various industries, such as marketing, logistics, finance, E-commerce and retail, and others, to help their clients optimize business processes, improve efficiency, and make informed decisions based on data.
InData Labs has fine-tuned the GPT-4 model and built their own Conversational AI chatbot for business process automation and customer human-like interaction.
Benefits of InData Labs include:
The diversity of industries they work with
Custom solutions for businesses of all sizes
Flexible collaboration models based on your needs
Cons of collaborating with a company:
Custom development takes more time than off-the-shelf solutions but provides more business benefits
Artificial intelligence projects can be complex and require significant effort in design and implementation.
HubSpot Chatbot Builder
HubSpot's Chatbot Builder is part of the company's marketing and sales software suite. The platform provides an intuitive drag-and-drop interface, allowing you to create chatbots without coding knowledge. Virtual assistants support automated responses, lead generation, and personalized interactions, making them suitable for marketing and sales teams looking to engage website visitors and capture leads through conversational experiences.
The platform is listed among the best chatbot development companies due to such benefits:
Intuitive interface friendly for non-technical users
Seamless integration with HubSpot's solutions
Nevertheless, the platform has certain disadvantages:
Limited customizability compared to other popular services
Using advanced features requires a lot of technical knowledge.
Intercom
Intercom is a versatile customer messaging platform that offers users a virtual assistant called Resolution Bot. Their highly customizable chatbot solutions allow businesses to tailor conversations to their specific needs. Intercom's chatbots can handle lead qualification, customer support, and personalized interactions across multiple channels.
Among the benefits of their chatbots:
Custom bots
Smart lead qualification
HIPAA support for enterprise software
Intecom's disadvantages include:
High prices and non-transparent pricing policy
Add-ons are paid.
Drift
Drift is one of the best chatbot examples as a sales Artificial Intelligence (AI). Their chatbot engages website visitors and qualified leads and connects potential customers with sales representatives in real-time. Drift's chatbot uses AI to understand user intent and provide relevant responses.
Benefits of Drift:
Each plan offers cooperation with a customer success manager
Provide A/B testing services
Disadvantages:
Only suitable for sales-focused businesses
Pricing policy is not transparent.
Salesforce Einstein
Salesforce Einstein provides an AI-driven virtual assistant that can be successfully integrated with Salesforce's CRM platform. Einstein is the best chatbot software for customer support and can also be used for marketing or sales-focused tasks. Moreover, Salesforce even provides Einstein Bot Framework, with which businesses can create custom virtual assistants.
Among the benefits of Sailfors:
Free trial period
Seamless integration with Salesforce CRM for unified customer data
AI-driven chatbot capabilities for more thoughtful customer interactions
Disadvantages of this platform include:
Available only with a Salesforce Service Cloud subscription
High cost compared to other similar solutions.
WP-Chatbot
WP-Chatbot is a chatbot development solution specifically created for WordPress websites. The integration of this virtual assistant will help you engage with your website visitors using their own Facebook Messenger. Using it, you can create chatbots without technical knowledge since it has an intuitive drag-and-drop interface.
Advantages of this platform:
Free to use and integrate
One-click installation
Among the disadvantages:
Need to have a brand page on Facebook
Suitable only for WordPress sites.
LivePerson
LivePerson is one of the best chatbot development companies in USA, providing live chat capabilities. Their chatbots are focused on self-learning and Natural Language Processing (NLP). The platform offers excellent opportunities to create virtual assistants for customer engagement through messaging channels.
The advantages of this platform include:
Wide range of messaging channels for broader reach
Robust customer engagement and support features
Disadvantages include:
Non-transparent pricing policy
Integration and implementation may require technical expertise.
Genesys DX
Genesys DX is a chatbot-building platform that provides a comprehensive digital customer experience platform with AI chatbot capabilities. With its help, companies can create bots that understand human speech and respond accordingly.
Among the benefits of Genesys DX:
Customizable branding
Leveraging the benefits of chatGPT in NLP for customer engagement.
Disadvantages include:
Require a higher level of technical expertise for customization
Pricing and licensing structure may vary based on requirements.
We have also done an extended research and are ready to introduce you to a few more professional chatbot development companies.
Acquire.io
Acquire.io offers AI-driven chatbot solutions designed for customer service and support. Their chatbots leverage AI to understand customer intent and deliver personalized responses, enhancing customer satisfaction.
The pros of this platform are:
Advanced customer support features
Seamless integration with live chat and co-browsing
AI-powered proactive engagement
Cons include:
Potential challenges during implementation
High pricing.
Rasa
Rasa provides an open-source chatbot development framework that enables developers to build customized and contextually aware chatbots. It offers advanced machine-learning capabilities and supports both rule-based and machine-learning-driven conversations.
Rasa offers such advantages as:
Customizable and flexible chatbot development
Open-source community for continuous improvement
Localized deployment for data privacy
However, it has some drawbacks:
Requires a deeper understanding of machine learning and NLP concepts
Official support and documentation might be limited compared to proprietary platforms.
Botsify
Botsify is a chatbot development platform for creating AI-powered Facebook Messenger chatbots. It offers a user-friendly interface and pre-built templates for quick and easy bot creation.
Botsify has several benefits, including:
Easy integration with Facebook Messenger.
Simple drag-and-drop chatbot builder.
Option to add human takeover for complex queries.
The disadvantages of the platform are:
Primarily designed for Facebook Messenger chatbots
Complex use cases may require a different platform.
Chatfuel
Chatfuel is another user-friendly chatbot development platform that creates AI-driven Facebook Messenger, WhatsApp and Instagram chatbots. The platform is famous for its intuitive interface and ability to create bots without coding knowledge.
Among Chatfuel's benefits are:
No coding is required for bot creation
Integration with Facebook Messenger for broad reach
Suitable for small businesses and startups
The cons of this provider include:
Mainly focused on Facebook Messenger
Advanced customizations may require access to source code.
These companies are actively engaged in chatbot development and have established themselves as reliable providers in the industry. Businesses can integrate their chatbot solutions to enhance customer experiences, streamline operations, and improve overall efficiency.
How to choose the best AI chatbot provider
To choose the right one from the top AI chatbot companies, you should look at some important factors:
Define your needs
When selecting top chatbot companies, consider your individual needs and how well the vendor meets them. For example, look for sales-focused providers if you need a virtual assistant to improve sales. And if you need a chatbot to create various content, look for a generative AI company.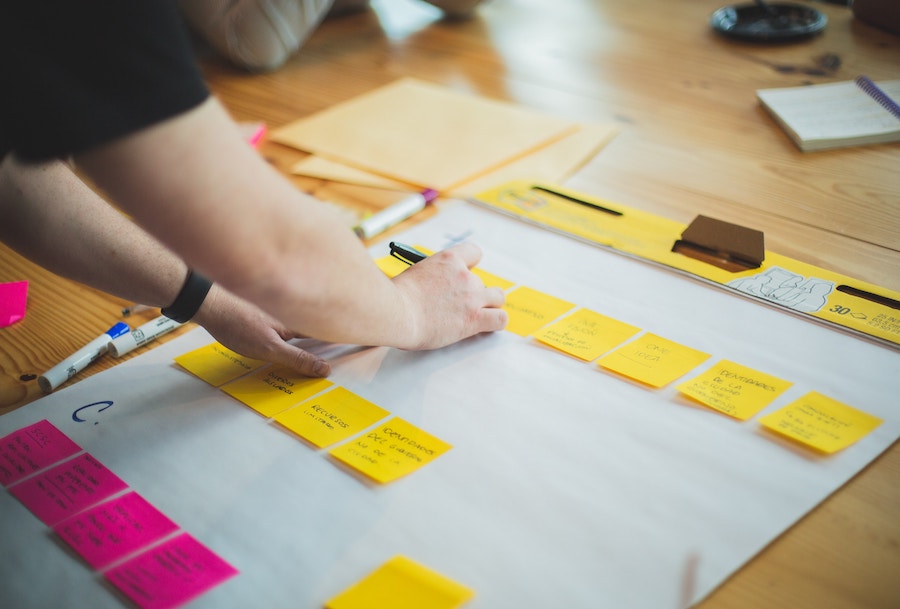 Source: Unsplash
Evaluate experience
When choosing companies with the best chatbots, consider their experience in chatbot development. Read their customer reviews and examine portfolios and case studies to evaluate the vendor's expertise in virtual assistant creation and ensure that they know how to build a chatbot of the best quality.
Consider domain expertise
An equally important criterion for selecting top chatbot development companies is their experience creating virtual assistants and other software in your business domain. For example, when building a bot for the healthcare industry, it is extremely important to consider all government regulations and use some industry-specific technologies, so it is crucial to cooperate with an expert provider with healthcare development experience.
Pay attention to AI capabilities
The best chatbot companies make sure to utilize modern AI models as well as natural language processing capabilities. A chatbot with strong AI can understand user intent better and provide more accurate responses. Thus, you will be able to provide a better user experience, engaging more clients.
Customization and flexibility
It is worth choosing chatbot platforms that provide extensive customization options to suit your brand and its needs. Also, pay special attention to the provider's flexibility and the ability to customize or change the chatbot's functionality when needed.
Integration options
Check whether it will be possible to integrate the chatbot with other systems used in your company, such as CRM, help desk, or e-commerce platforms. Smooth integration enhances the chatbot's efficiency and effectiveness.
Privacy and data security
When choosing a chatbot provider, explore their user and company data protection methods. Also, the company must consider all necessary regulations like GDPR or HIPAA if you work with personal and sensitive data.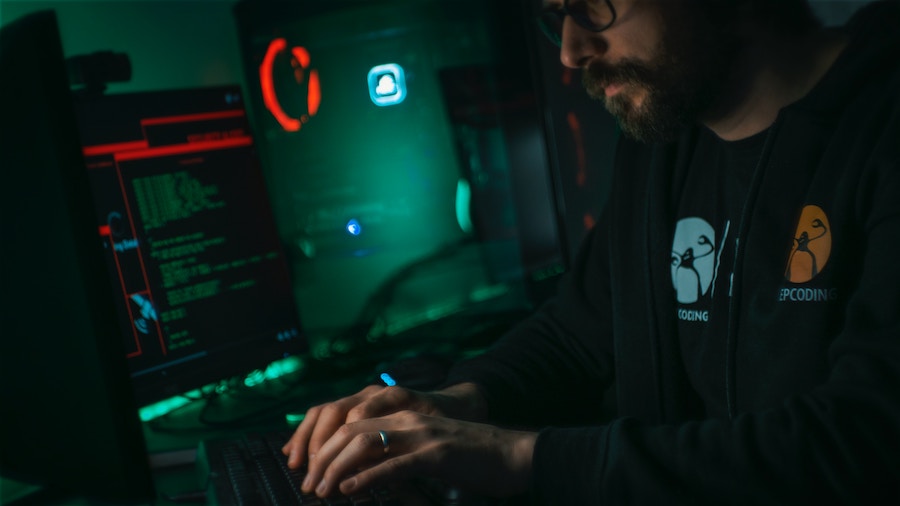 Source: Unsplash
Cost and ROI
Compare pricing models of companies with best chatbots and the expected return on investment (ROI). Consider both the initial investment and long-term maintenance costs. Depending on your budget, choose the most appropriate option.
Large companies which use chatbots
Today, many large corporations have implemented chatbots to provide a better user experience and streamline daily processes. Let's learn more about the best company chatbots with the example of these organizations:
Facebook
This social network has implemented a virtual assistant in Messenger to provide 24/7 customer support and better user engagement in the new updates.
Amazon
Alexa virtual assistant used by Amazon is one of the top AI chatbots in the world and is used in their Echo devices. Alexa helps users control their home devices, answers their questions, and helps them to perform some tasks.
Apple
Apple was one of the companies with the best chatbots long before popularization. Their virtual assistant, Siri, helps users remotely control their devices, answer questions, and perform proper tasks.
Google
Google Assistant is also an example of a voice chatbot that allows users to control some smart devices, answer their questions, and perform some tasks.
IBM
Various enterprises use IBM's Watson Assistant to build chatbots to support customer service, IT help desks and other business applications.
Uber
This company uses chatbots to improve customer service and service delivery. Uber uses virtual assistants to interact with riders and drivers, providing real-time updates, answering questions, and handling support inquiries.
Sephora
This beauty company uses chatbots to provide customers with personalized recommendations and beauty tips and help them navigate their extensive catalog.
Starbucks
The chatbot used by Starbucks provides customers with the ability to place orders, find coffee shops nearby, and access rewards through their mobile app.
Bank of America
Bank of America uses chatbots to provide personalized financial advice, answer banking-related queries, and assist customers with account management.
These examples show how global companies with the best chatbots are using them in their daily routine. Once you've explored them, you can use their models to determine the desired functionality for your virtual assistant.
Chatbot development technologies and trends
The GPT era launched the emergence of promising trends in developing top AI chatbots, as the demand for advanced virtual assistants has increased significantly.
Let's take a look at some of the important trends and technologies that companies are following in 2023:
Natural Language Processing (NLP)
NLP allows chatbots to understand and interpret human speech instead of using basic commands. This technology makes chatbots much more intelligent and will enable them to perform all necessary tasks more efficiently.
Machine Learning (ML)
Machine learning technology allows chatbots to continuously evolve and utilize each new task to improve their understanding of commands and increase the speed and accuracy of their execution.
Voice chatbots
Voice-based chatbots, often integrated with virtual assistants like Alexa and Siri, allow users to interact with them hands-free, which is highly convenient in many cases where it is necessary to seek the help of an assistant while doing other tasks in parallel.
AI-powered chatbots
AI-powered virtual assistants are much more functional than classic menu-based bots. They can perform more complex and diverse tasks, handle natural conversations, and simulate human communication, providing a more pleasant user experience.
Multi-platform chatbots
Multi-platforming allows you to create a large language model that will function seamlessly in web, mobile, and desktop versions. Thus, users will be able to interact with the chatbot regardless of their device.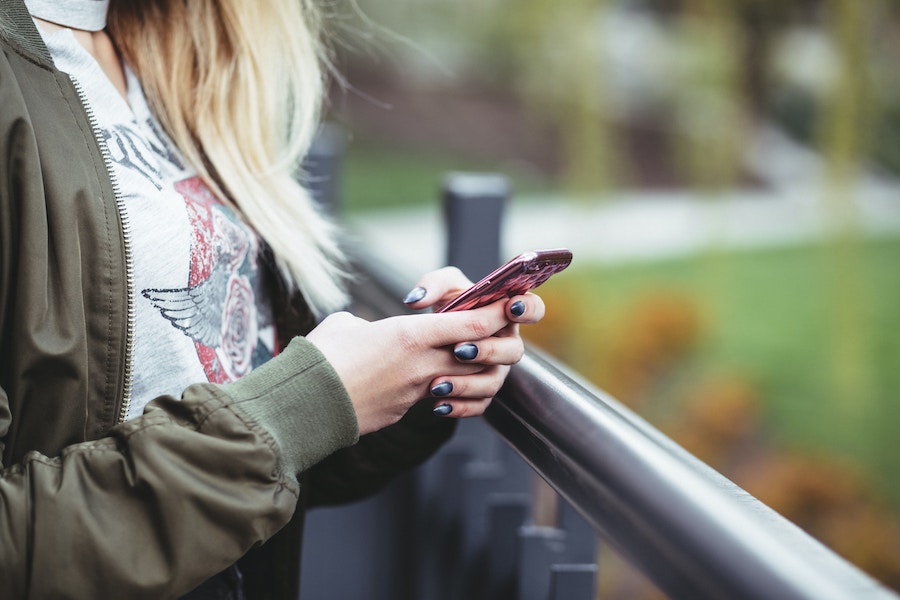 Source: Unsplash
Integrations with business systems
Reasonably practical will be ChatGPT integration with the company's existing software, such as CRM and other methods. This will allow the chatbot to effectively interact with client data and additional information necessary for its quality functioning.
Low-code and no-code platforms
Such platforms allow you to create virtual assistants without extensive technical knowledge, which can be very convenient for some companies.
AI analytics
Another of the important GPT business benefits gaining popularity is the ability of chatbots to perform in-depth analysis of chatbot performance, user behavior, and engagement metrics. This data allows companies to track key trends, enabling continuous improvement and data-driven decision-making.
Multi-language support
The best chatbot software can support multiple languages, reach a wider audience, break language barriers, and enhance user reach and satisfaction.
AI-powered chatbot customer support
This trend is not a new one. However, it is still going strong. The development of chatbots is attracting more and more businesses to use them for 24/7 customer support. Moreover, as virtual assistants evolve and improve, they are getting better at handling routine and more complex queries, providing instant answers, and escalating complex issues to human agents, enhancing customer service efficiency.
Integrating chatbots with voice search
Such integrations are also quite common, allowing users to access the information they need by sending a voice query. The virtual assistant will independently browse through all found web pages to provide the most relevant data.
Emotional intelligence
To date, experts in the development of chatbots are exploring the possibility of endowing them with emotional intelligence, which will give virtual assistants the capability to recognize and respond to human emotions, providing more empathetic and human-like interactions.
The chatbot development and use field continues to evolve rapidly, introducing new approaches and technologies. This, in turn, engages businesses in using virtual assistants to improve customer interactions and perform everyday tasks.
How much does chatbot software cost?
Chatbot software development costs depend on the complexity of the project. A simple chatbot for a small business may cost anywhere from $2,000 to $10,000. Depending on the project's scope, a complex AI-powered chatbot that can interact with customers and offer personalized services may cost anywhere from $20,000 to $200,000 or more. Factors influencing the cost include:
Number of users
The number of users interacting with your chatbot affects the development costs. If you are developing a chatbot for a more extensive user base, it will be more expensive than one for a small group.
Level of complexity
Basic chatbots are less complex and require fewer resources to develop than sophisticated AI-powered ones. This affects the total cost of developing a chatbot.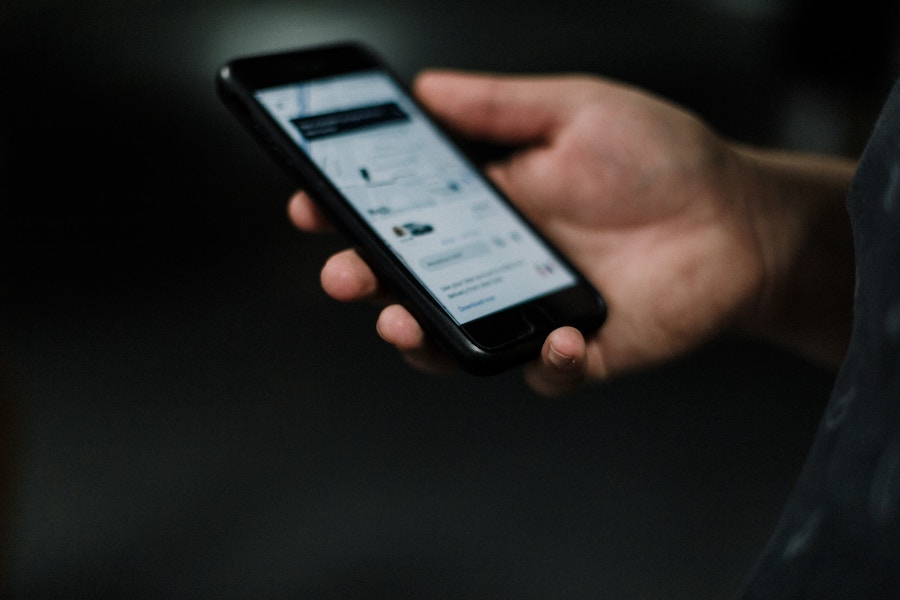 Source: Unsplash
Features and integrations
The features you want your chatbot to have and any other necessary integrations will also affect its development costs.
Design
The design and user interface should also be considered when calculating development costs, as they can significantly impact user experience. In addition to these factors, other expenses are associated with Chatbot software development, such as hosting fees, maintenance fees, ongoing support fees, and licensing fees. It is essential to factor in all these associated costs when deciding how much you should budget for Chatbot software development.
Summarizing
In conclusion, chatbot development is an innovative and essential technology growing in popularity. Many companies offer chatbot development services, making creating a custom bot for any purpose easier than ever. The top chatbot development companies have extensive experience in the field and can help you create the perfect chatbot for your needs. Whether you're looking for an AI assistant, a customer service solution, or something else, these companies can provide you with the tools and expertise to make it happen.
From small startups to large enterprises, these leading chatbot development companies have helped organizations streamline customer service processes, increase efficiency and productivity, and improve customer satisfaction. Research the different features these companies offer before choosing the best one depending on your budget and specific business needs. By doing this research early on, you can determine what chatbot development company will provide the best value for your money.
Author bio
Yuliya Melnik is a technical writer. She is passionate about innovative technologies that make the world a better place and loves creating content that evokes vivid emotions.
Want to deliver 24/7 customer support freeing up agents to focus on more intelligent work? Contact us, and we'll consult you on developing a custom chatbot for your needs.