InData Labs in top DesignRush lists
21 June 2023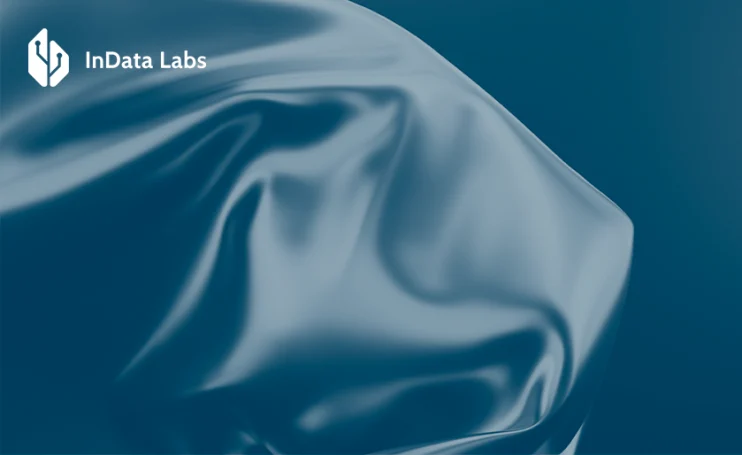 The amount of data produced grows exponentially with each following year. It's crucial that we use this data to create and innovate products, services, infrastructural systems, and more. The present innovations are accelerating at such a blazing-fast pace that it's tough to keep up.
Recently, we have seen unprecedented advances in Generative AI and ChatGPT, machine learning, natural language processing, and more. The AI market is projected to reach a staggering $407 billion by 2027, experiencing substantial growth from its estimated $86.9 billion revenue in 2022.
We're glad to announce that InData Labs has been included in several outstanding lists of developed IT companies in the nominations provided by DesignRush. For over 8 years, the company has leveraged its expertise in AI-driven services and applied it to the realization of the clients' ideas.

The company has also made it to the Top Data Science Companies and Top Big Data companies lists.
About InData Labs
InData Labs excels as a leading company in the field of AI and Big data development. The firm was created in 2014 and so far has developed 150+ groundbreaking Big Data and AI projects for its clients from Marketing, Fintech, Logistics, E-commerce, and other industries.
At present the spectrum of InData Labs' services includes:
AI Software Development
Generative AI and ChatGPT
NLP & Text Analysis
Predictive Analytics
Big Data Analytics & Machine Learning
Data Engineering Services
Data capture & OCR.
Since 2014, InData Labs has been enabling organizations, big and small, in their mission to catalyze their performance with intelligent technologies. The technology provider partners with companies from different industries and steer their expertise in multiple verticals to produce outstanding outcomes.
About DesignRush
DesignRush is a B2B marketplace connecting businesses with agencies through ranking lists, awards, resources & agency recommendations for vetted projects.
In DesignRush's Agency Listing section, businesses can seek for a top partner firm by area of expertise, team members, leadership, clients, reviews, testimonials, portfolios, prior work, pricing structure, cost and more. They can quickly and easily compare the most valuable qualities of the best agencies, discovering and selecting the best agency for their business more efficiently.