InData Labs Recognized as a B2B Artificial Intelligence Leader
11 March 2021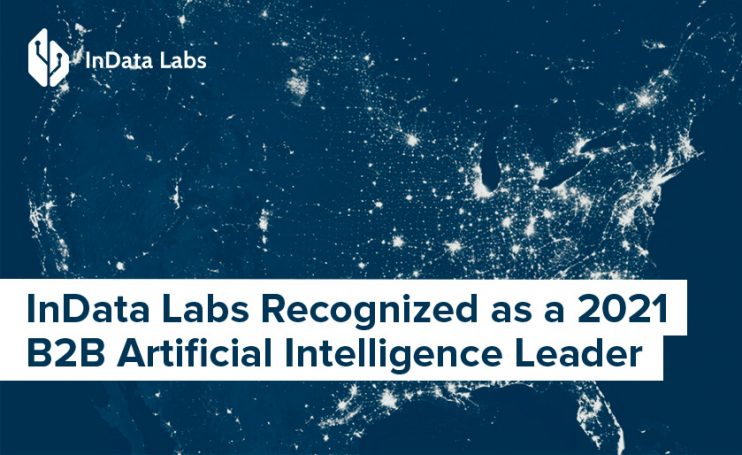 Despite the many challenges of 2020, AI has consolidated its adoption. Safe to say, it'll shape 2021 and beyond. As the COVID-19 spread, AI brought an arsenal of tools to fight against the virus and revive the economics.
InData Labs has been named one of the top B2B leaders in the artificial intelligence industry in 2021. Clutch ranked the top AI providers among ML, NLP and robotics companies, chatbot developers, and cognitive computing vendors.
Our works in the cognitive computing space have proved our sustainability and are making waves in the AI space. Founded in 2014, our team is a trusted service provider driven to provide stellar solutions. It is an honour for us to be ranked among the top companies in this niche.
Top cognitive computing companies list:
About InData Labs
InData Labs is a data science company with a focus on AI and computer vision. Our core expertise is AI and data science, machine learning and deep learning, natural language processing, data capture and OCR, and big data.
From startups to enterprises, product companies to digital agencies, we create AI-powered solutions for all. We're missioned to leverage cutting-edge technologies and trends to skyrocket our clients' competitiveness on the market and get greater business results.
About Clutch
Clutch is the leading IT platform for technology, marketing and business vendors. They help business owners find the perfect service providers across many industries.
We'd like to thank our clients and Clutch for making this high ranking possible. We'll continue to help our clients achieve success through AI.