InData Labs Named Top Machine Learning Company
26 January 2021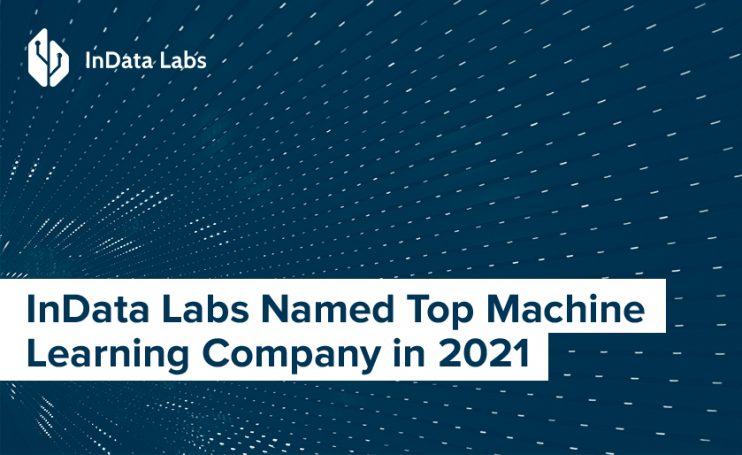 Machine Learning (ML) has blended into our life without our much notice. ML is everywhere. Healthcare organizations use it for better diagnosis and enhanced patient care, banks for efficient fraud detection, the automotive industry tests automatic cars and autopilots with the help of ML. The technology has gained momentum, and it is here to stay.
InData Labs has been named one of the top machine learning companies by Techreviewer.co. The list of leaders was based on expertise, experience, quality of services, and reliability of the development companies. To evaluate the company's results, Techreviewer collected information about the InData Labs' services and clients' reviews. Their research placed us in the top 500 of ML companies.
Techreviewer conducts annual research and regularly updates market leader lists. The research is of use for those looking for reliable and technology-wise service providers.
About InData Labs
InData Labs is an AI and Data Science company. Today, we specialize in Data Science, Data Analytics, Artificial Intelligence, Computer Vision, and Machine Learning. Since 2014, we've been creating AI-based solutions to uplevel our clients' businesses.
We are a reliable service provider of high-class ML development services and business solutions for companies of any industry. With deep tech knowledge in various fields, we help our clients solve their business challenges, while maintaining high quality and efficiency of services delivered.
About TechReviewer.co
Techreviewer is an independent IT market research and analysis company. The platform helps find the best companies providing high-quality IT services for development, system integration, AI implementation, Big Data, business analysis, and tech support. As a result of the objective market analysis, the Techreviewer platform determines the most successful and reliable IT vendors and makes top ratings for each of the service categories. Techreviewer's ranking lists help organizations select the right technology partner for their business needs.