Client
The client is a food service company that approached InData Labs with a request for digital transformation in supply chain management. The existing on-premise data architecture was outdated and not suitable for IoT sensors real-time analytics.
Migration to cloud infrastructure with data lake was required in order to enable an end-to-end visibility of business processes and allow digital transformation across the company.
Challenge: outdated on-premise data assets to be migrated into cloud with IoT sensors high-load processing
The digital transformation in the supply chain assumes a wide range of changes in the existing on-site data infrastructure. Hence, our main goal was to develop a thorough migration strategy that would focus on enabling cloud functionalities and creating seamless data flow. IoT output had to be connected with the new cloud infrastructure to promote a comprehensive overview of the current business processes, including customer behavioral patterns.
The renovated cloud setup was designed to be scalable and capable of handling large amounts of real-time IoT data from thousands of trucks and refrigerators.
Solution: migration from on-premise to Azure data lake based cloud infrastructure
Our team of Big data engineers have thoroughly analyzed the client's needs and requirements. The project was delivered in several phases to migrate securely into the cloud with no business disruptions.
IoT data from mobile and printers was collected at regular intervals.
Sensor data from logistics trucks were sent to Azure Event Hub and the unstructured data was dumped into Azure Data lake.
Analytics was performed with Azure Databricks and Azure ML was used to analyze the customer behavioral pattern.
Processed data was pushed to the Azure Warehouse.
A real-time dashboard was created to improve reporting and visualization.
Cloud migration was completed in 7 months by the team of 6 professionals: Azure big data architect, two data engineers, a quality assurance specialist, and two BI engineers.
Solution architecture: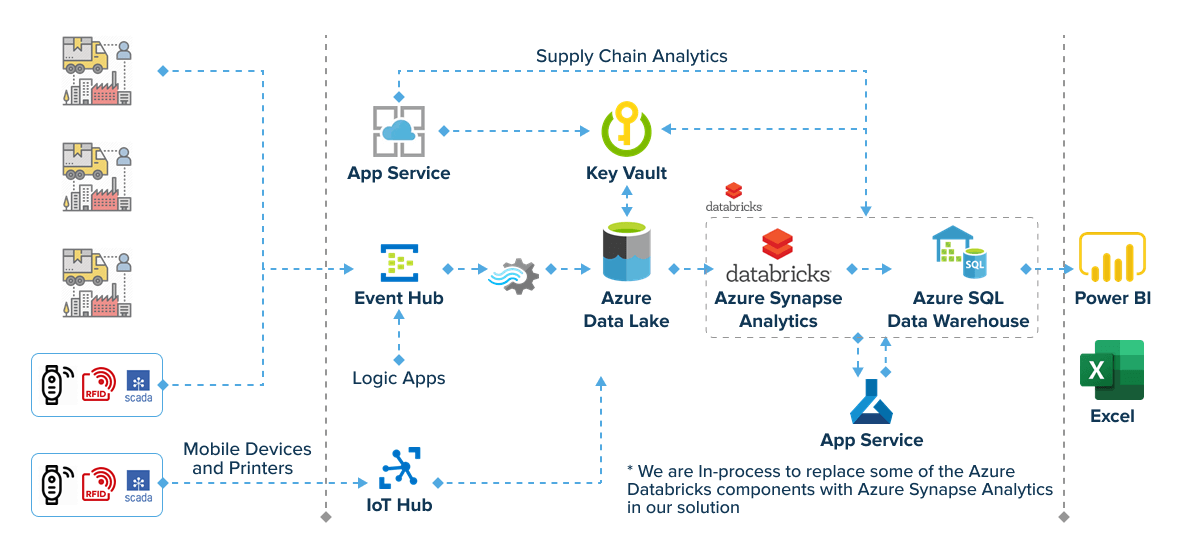 Multi echelon optimised distribution plans: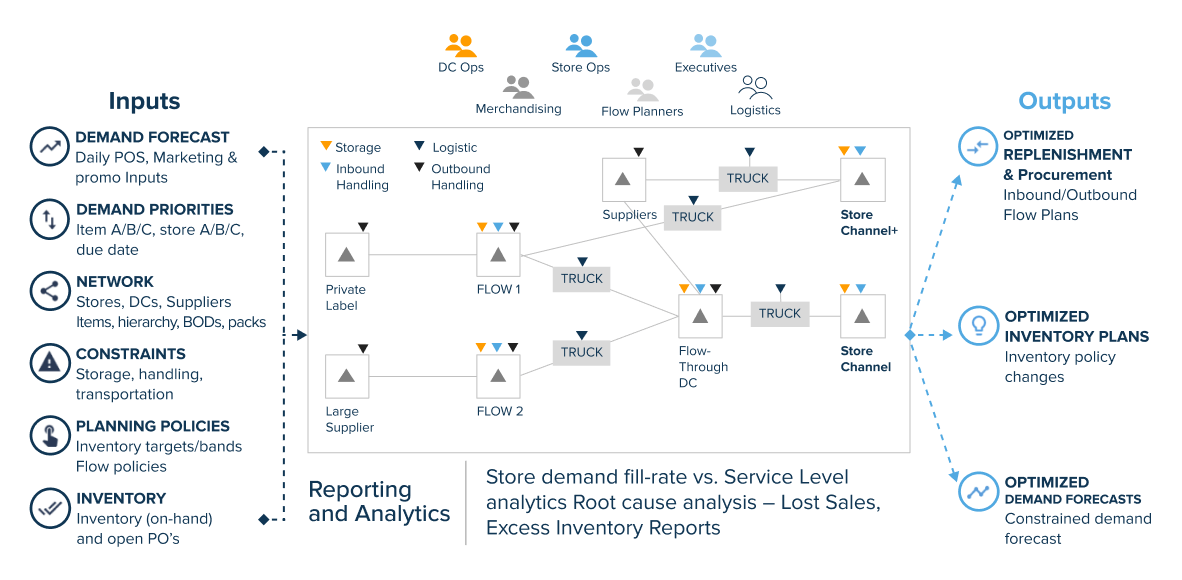 Result: efficient real-time data processing for holistic view of business operations
Our team has built a reliable cloud infrastructure based on Azure that amplifies uninterrupted data flow and real-time IoT data processing. As a result, the legacy data management approach was transformed into a modern data ecosystem with improved monitoring and analytics.
The InData Labs team has also connected cloud-based real-time services with IoT connected devices, including sensors and temperature controllers, to enable proactive decision-making and transparent infrastructure. The client can now analyze customer shopping behavior patterns automatically no matter the data volume and has a powerful data processing hub with real-time analytics and reporting.