These days, a lot of companies are striving to be technology-driven. And it's not surprising why. Wrapping up a business strategy around data and analytics can bring a lot of benefits to a company. With that in mind, business owners seek help from data scientists.
Who is a data scientist? It is a data expert who has the tech skills to address data-related challenges, and yet curious to explore what challenges need to be addressed. Mathematician, computer scientist, trendsetter–all rolled into one. Recently, data scientists have been on the radar. Things were looking up for them. Why? Companies failing to handle Big Data and wanting to employ AI is the answer. Businesses have hotted up their comeback to the technology scene.
So What is a Data Scientist? Here Are More Details.
What does a data scientist do? A data scientist is a person who analyzes information for valuable insights. Their job duties usually involve working with unstructured information from websites, socials, smart devices and many other sources. A data scientist spends 80% of their time on finding, cleansing, structuring data. There's only 20% of the time left for data analysis.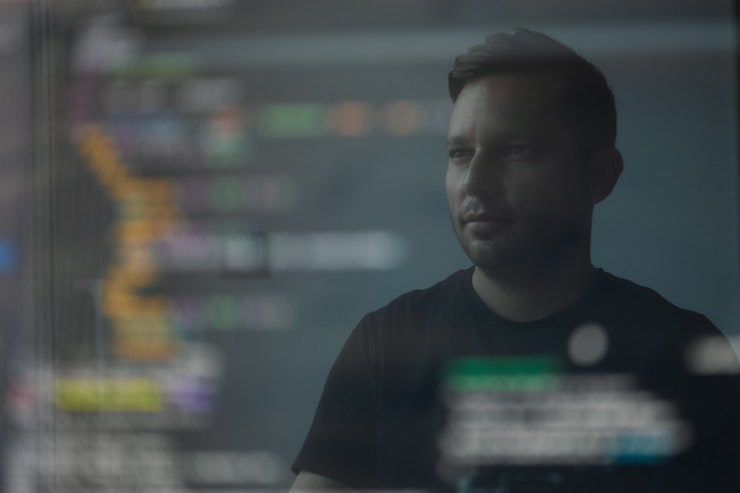 Source: Unsplash
What is the difference between a data engineer and a data scientist? Data engineers build data infrastructure for analysis when data scientists extract insights from information prepared by data engineers.
What does a data scientist do? These are the key tasks:
defining data-analytics challenges for companies and solving them
unstructured information collection and converting it into structured information
information analysis for trends prediction
automation of information-related routines
inventing business decisions grounded with information
exploratory information analysis for missing data handling and looking for new opportunities
sharing insights with stakeholders through visualization reports
Companies who hire data scientists can have a different take on data science tasks. What's good for an eCommerce startup won't work for an influencer management platform. And vice versa. Some would prefer information analysts, rfp software development, while others would mix up their tasks with data engineers. Others will only settle for senior-level data science consultants with a heavy focus on ML, DL and AI.
Data Scientist's Inventory
As it's been said before that every business is unique and requires a client-oriented approach. That's why the tech stack for every project will vary.
These are the core technologies a professional should be versed in:
How to Choose a Data Scientist? Key Factors to Consider
If you're enchanted with the power of data science and ready to give your business a boost, it's time you thought about hiring a data scientist.
Make yourself comfortable, here are top 8 unmissable factors you should keep in mind when choosing one.
Having a Degree is a Must
Let it be one of the determining factors who to work with. With data science coming forward into the spotlights, scammers are on the loose. Before you hire a data science consultant, make sure your perfect candidate has a PhD. There's nothing wrong with asking for a proxy to back up a candidate's education. Doing a degree in this field is hard. You can get a grasp of it by reading Jonny Brooks-Bartlett's guide. It paints a picture of how much talent, dedication and commitment is needed to complete it.
By asking for proof, you protect yourself from being a fraud victim. No doubt that bad things happen and you can't get everything covered, but at least you'll place some trust and won't be sleeping with one eye open.
Experience Speaks Louder Than Words
Whether you're a business owner wanting to get the most of technologies or a digital agency extending its in-house team with a data expert, the experience is what you should look for in a consultant. Before starting a collaboration, make sure your candidate has broad experience in your soon-to-be-made projects.
Don't be afraid to ask for references, if there aren't any on the website. They reflect on a consultant's work experience. The more positive references a consultant has, the more they are worth their salt.
We also advise you to go on most famed review platforms like Clutch, GoodFirms, and others to have a look at what real customers say. In case you employ data scientists from an AI company, it'll be good for you to know how customers rate collaboration with them.
On the Hunt for the Right Expertise
If you're on the lookout for specific expertise, start by shortlisting those who pioneered in this field and have plenty of experience under the belt. For example, if you need a helping hand in custom AI software development, or need Artificial Intelligence consulting, narrow down your choices to top AI and data science companies. Next step will be scheduling a get-to-know-each-other session. You'd better take it seriously because there might be many things revealed during the kick-off calls.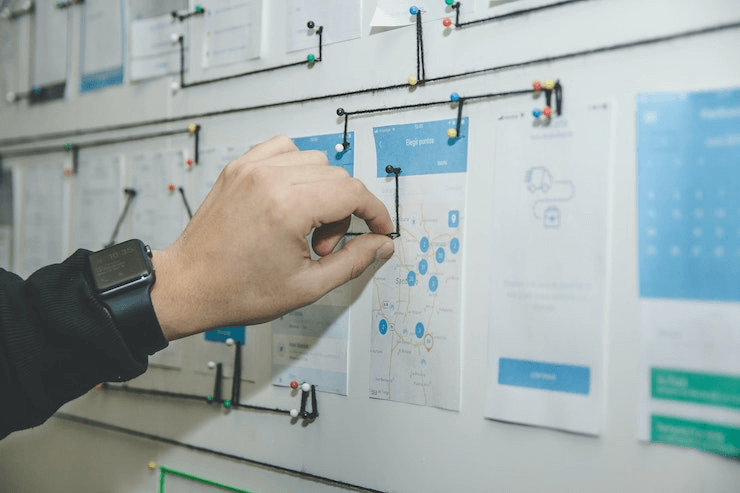 Source: Unsplash
One day you think you desperately need to adopt AI in your enterprise, the other one you find out that your business is nowhere near ready for AI implementation. Bringing AI solutions on the table is a big leap but the truth is not everyone needs it. Yes, you've heard us right. Sometimes the business challenge can be easily solved through simpler and cheaper solutions where AI or data science are not involved. And that's the best gift you can get from your consultant. It's important to sort these things out before you pay a fortune to yes-men that are ready to do anything you dream about.
Problem-Solving Mindset
Having a problem-solving mindset means having the mind of a winner. And that's what you should look for in consulting providers. Believe us, no project stage goes by without challenges. That's why it's important for a professional consultant not to freeze or ignore problems that come up. What does a good data scientist do in a situation like that? He or she steps up, brainstorms and innovates the way out from it. And it's all that counts after all. Having a person with a growth mindset literally means having a future project together.
Communication is the Key
Whoever said that there's only one rule for being a good conversationalist–learn to listen, was right. Reflective listening and good communication skills can deliver that wow factor in a client-consultant relationship. During presales sessions pay attention to the consultants who hear what isn't being said by you, take time to think and answer, not the ones who jump down your throat, and after then jump into conclusions without giving it a thought.
Good communication skills are critical for a professional consultant. To put it simply, they're paid for communicating their insights to a client. That's why it's important to choose the one that is willing to answer all your questions and come up with solutions catered specifically to your business and the domain you work in.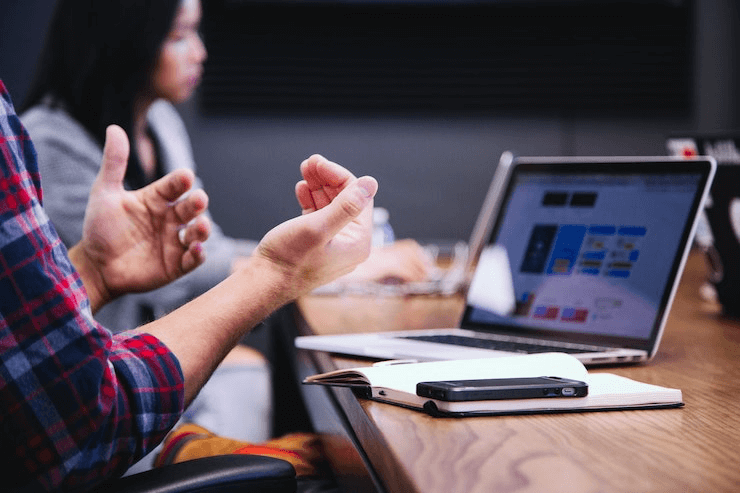 Source: Unsplash
Ensure Value Alignment
Another important factor to consider when choosing your perfect data science consultant is how your values align with those of theirs. Collaboration with the consultant will take time and effort from you. Which means you'll be working side by side. If you want to achieve greater goals and at the same time work with a sense of enjoyment, land the candidate that shares the same things you put first in life (like respect, honesty, growth mindset, hard work, environmental protection, etc). Once you find your perfect match, everything will go without a hitch.
Cultural fit and value alignment go hand in hand. According to a study made by consultancy firm Cubiks, nine in 10 recruiters rejected candidates owing to their lack of cultural fit. In simple words, cultural fit is all about vision and mission, values and beliefs, working language and a company's habits and behaviours. Before starting a project, ask yourself if you feel comfortable around this person and ready for collaboration.
Agility is the Second Name of Success
Agility is the king in today's technology-driven world. Coupled with senior-level expertise, experience in various domains, and clear and effective communication, agility defines that old good customer service.
Invest in those consultants that embrace agility and ready to provide continuous delivery of value. Be not afraid to ask questions how a potential candidate or a team meets the project deadlines, handles unexpected situations and adopts to the fast-changing environment.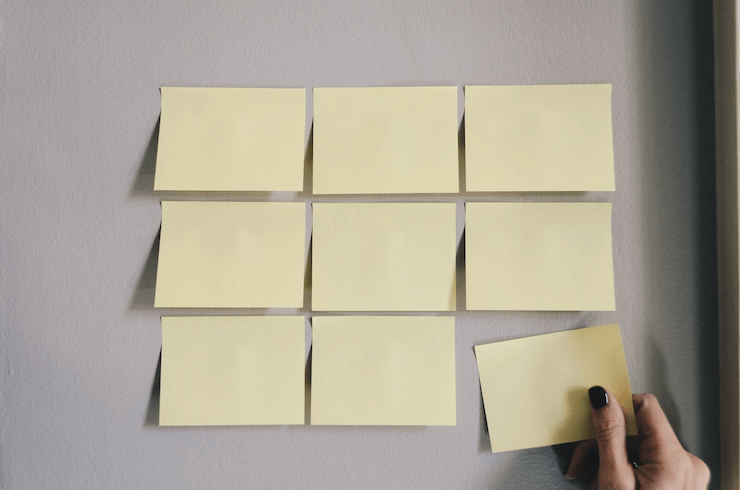 Source: Unsplash
Passion for Data Science
If asking your candidate what does a data scientist do, you hear something like "pure magic", you'd better hire them now. Otherwise, you'll end up working with laymen shedding tears about missed opportunities.
Here are some tips on how to spot a data science consultant who's crazy about their job:
talks about the work with excitements
discusses your business challenge in depth
offers custom solutions tailored to your needs
interested in learning emerging technologies
Hire those data science consultant who do love their job and get a charge out of it. Settling down for a consultant like that you'll be sleeping your peaceful sleep knowing that your project is in safe hands.
Click To Tweet
Final Thoughts
The last few years have been marked by the uprise of data science. From healthcare, eCommerce, IoT, banking to entertainment, gaming and travel – it has scaled it up all. Сompanies, who became technology-driven, are reaping the benefits of their investment in technology and inspiring others to adopt AI.
To date, there's a great demand for data science skills and it's expected to boom in the coming years. So if you've always wanted to power your business with data science, it's high time you started looking for consultancy. We hope that the questions like 'what is a data scientist?' and 'what do data scientists do' are no longer bothering you since we've tried to explain it in depth. We also hope that this kind of guide will help you find the right data science consultant and make your dream project come true.
Request advice from a team of data science experts to back up your project idea. Contact us at info@indatalabs.com.