Today, Machine Learning takes center stage. Businesses are adopting ML worldwide for real-time decision-making, intelligent automation, operating cost reduction, cyber security attack prevention, and more. The disruptive technology offers custom solution development that fulfills specific business requirements and stores the masses of data.


Recently InData Labs has been listed in the top 10 Machine Learning companies list by AI Magazine. AI Magazine is a trusted digital platform that connects AI companies with business executives for collaboration.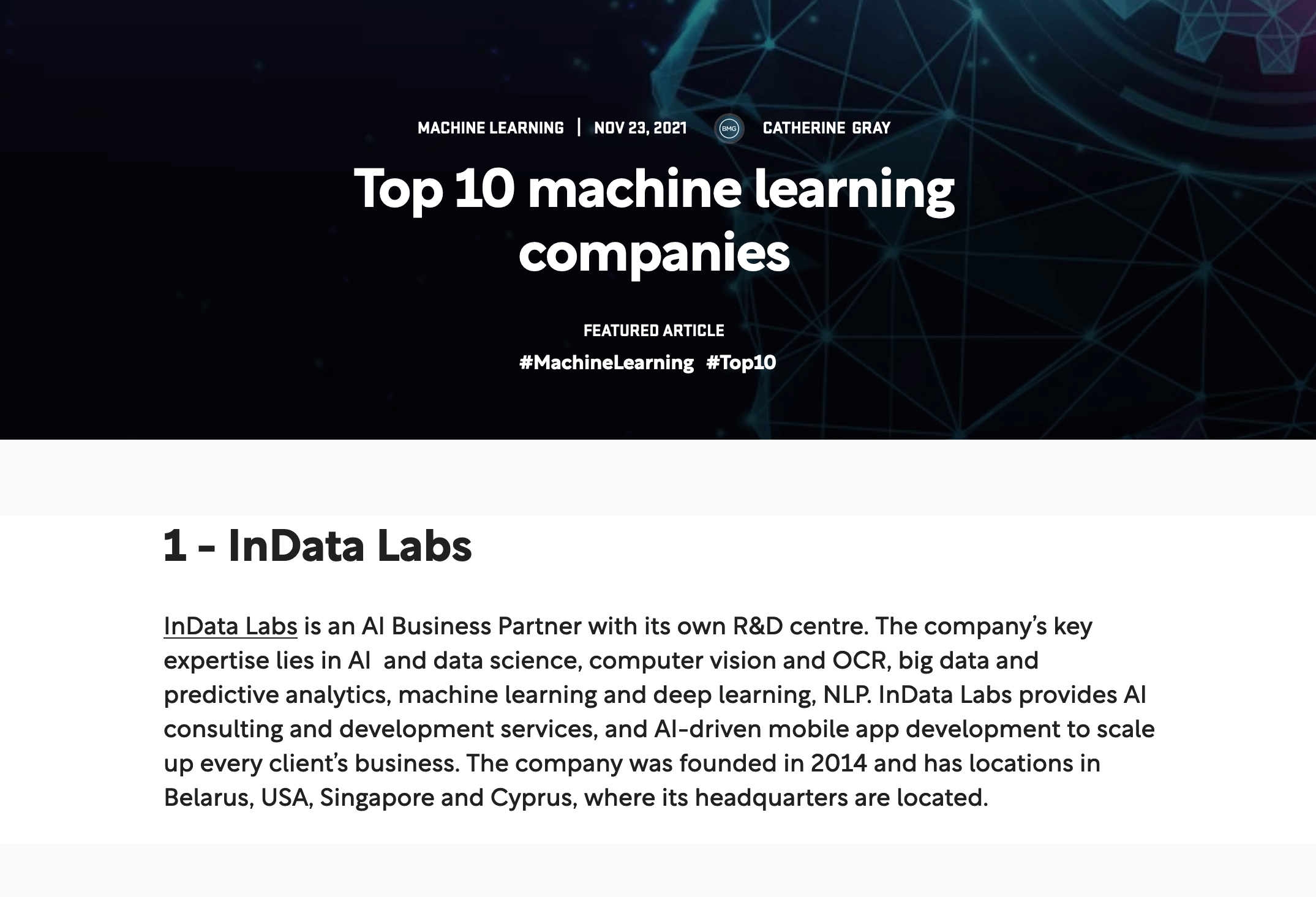 InData Labs is also #3 on Techreviewer's top Machine Learning companies list.
Techreviewer is an online platform that provides proven info about tech companies and their tech experience.

About InData Labs
InData Labs is a reliable AI & Machine Learning company. InData Labs provides consulting and development services to companies that want to disrupt their business with modern technologies.
Key expertise:
We're glad to have been featured in the top-performing Machine Learning vendors lists in 2021. We'll continue to expand our knowledge of Machine Learning to help businesses innovate and grow.