Top data warehouse vendors in 2022
28 August 2022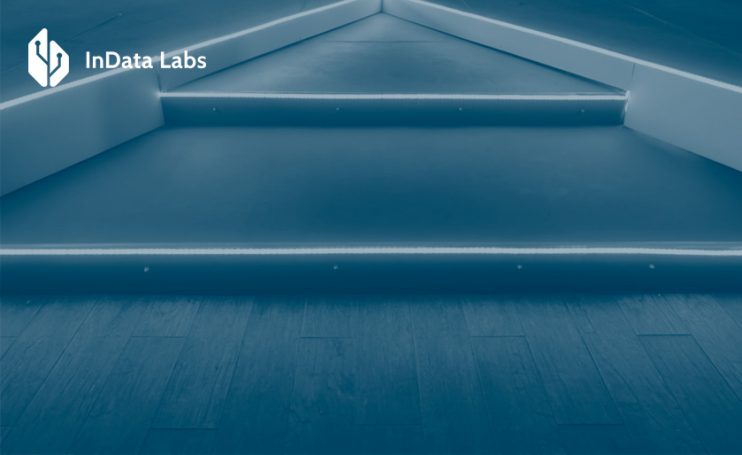 Cloud-based technology has become a game-changer for global businesses. Today, companies can easily retrieve and store valuable data to inform critical business decisions. Top data warehouse vendors, in turn, allow companies to organize data that flows in from branches around the world.
Today, we'll dismantle the basics of data warehouse platforms and compare leading data warehouse consulting companies to help you choose the top pick.
Top 11 data warehouse companies
Take a closer look at the leading data warehouse companies in 2022:
Amazon Redshift
Being one of the best data warehouse providers, Amazon RedShift offers an off-the-shelf cloud solution platform to help companies analyze structured and semi-structured data. This fully-managed DWH solution allows companies to unlock input storing and processing capabilities with no massive investment in infrastructure.
Amazon Redshift also offers robust ML and BI tools that help companies generate predictions and visualize the results. As a turnkey solution, Amazon RedShift also comes with built-in compliance features and managed services that facilitate data governance.
InData Labs
One of the top data warehouse companies, InData Labs provides a full suite of custom data warehouse development services. Its tailored warehouse solutions cater to specific intelligence challenges of companies and allow for maximum customization and efficiency. InData Labs' team also empowers its DWH services with artificial intelligence to help companies establish a single business intelligence life cycle within a single infrastructure.
Its team of 80+ data engineers is made up of cloud-certified professionals that help companies get the best of popular cloud storage providers. InData Labs is listed among the top vendors on Clutch in Big data, AI, and business intelligence and provides BI & DWH consulting services across different verticals.
Being a popular and easy DWH solution, Snowflake is a ready-made top data warehouse with a high storage capacity for ample analytical needs. This storehouse is cloud-agnostic and can be hosted on Azure, Google Cloud, or AWS, which accounts for wider integration possibilities. Like other cloud data warehouse companies, Snowflake offers added flexibility with on-demand scaling.
Teradata
This industry leader has got a foothold in the DWH market with over 35 years of market presence. Teradata is a US-based cloud analytics platform company that provides data analytics solutions among its flagship offerings. Its Vantage platform unifies enterprise warehouses and lakes within a single solution, thus promoting more visibility across organizations.
Informatica
Since its inception in 1993, Informatica Corporation has been assisting global businesses in acquiring data maturity. This data warehouse company provides a broad spectrum of data processing and analytics services, including management, integration, and governance.
Informatica ETL tool offers ready-to-go functionality for input integration geared towards various businesses, industries, and government organizations. Informatica Corporation has a wide canvas of clients and recognizes its best customers during the Informatica Customer Innovation Awards.
Yellowbrick Data
As one of the top cloud data warehouse companies, Yellowbrick Data offers a unique DWH approach. Its proprietary solution is created for the hybrid cloud and can be deployed anywhere across distributed clouds. The solution facilitates data ingestion, processing, and querying for any SQL analytics use case.
Yellowbrick DWH handles complex mixed workloads and supports ad-hoc SQL and large numbers of concurrent users. Yellowbrick is available across industries, including finance, insurance, retail, and others.
Google BigQuery
This storehouse solution is a part of the Google Cloud Platform, a database-as-a-service supporting the querying and fast analysis of high-volume data. This serverless, scalable cloud data storage inherits a powerful Google infrastructure and can be seamlessly integrated with other Google products.
Google BigQuery is also the best data warehouse that employs artificial intelligence to optimize your data sets into structures for more efficient analysis. Real-time analytics, automated input transfers, and geo expansion uniquely position Google BigQuery as a leading DWH solution for enterprises.
Microsoft Azure Synapse
Although Microsoft isn't known as an exclusive data warehouse company, its Microsoft Azure Synapse is a top-grade analytics solution that has gained massive popularity. This corporate product takes the best from enterprise DWH and Big data analytics. As a result, companies can easily query data based on their individual needs.
Microsoft Azure Synapse also leverages the power of machine learning and BI. The latter can be integrated into your data ecosystem. Microsoft's storage arsenal also includes some of the industry's most powerful security and privacy capabilities.
Oracle Autonomous Warehouse
Owned by Oracle, the Oracle Autonomous Warehouse solution offers fully automated DWH services that can be set up in a few clicks. Oracle is also a beginner-friendly solution that eliminates manual administrative tasks and takes over backup, configuration, and patching.
Oracle's Autonomous Warehouse is highly flexible which allows organizations to increase their computing and storage capacities on demand. The solution is easily integrated with a wide range of analytical and IoT tools.
SAP Data Warehouse Cloud
A product of the SAP SE company, SAP warehouse is another market leader. This multi-cloud warehouse solution combines DWH, integration, and analytics capabilities within a single robust offering. This DWH solution can also amplify on-premises repositories and analyze data with in-memory speed.
It offers instant access to data through pre-built business content and adapters to aggregate input from various sources. Moreover, SAP data warehousing is persona-driven, flexible, and scalable, making it a no-brainer for companies of all sizes.
Panoply
Last but not least is Panoply, a data warehouse company with a commercial cloud-based warehouse. Panoply helps companies tap into a variety of data sources, including Amazon Redshift, Snowflake, Azure SQL Warehouse, and others to create a consistent information canvas.
The solution automatically extracts and cleans the input to build pipelines and perform ad-hoc analysis. Panoply also offers integrations with major analytics and business intelligence (BI) tools such as Tableau, Looker, and Spotfire.
Now we suggest you get to know the whole concept of data warehousing a little bit closer:
What is data warehousing?

Unlike traditional storages, a DWH stores historical insights and aggregated values rather than copies of actual states. Therefore, modern companies use DWH solutions for business intelligence specialization.
A DWH product may come in a form of an on-premise warehouse, where the company stores its physical servers. Cloud-based repositories allow the company to store its assets on virtual servers.
What is the purpose of data warehousing?
According to GMI, the DWH market is slated to grow at over 12% CAGR between 2019 and 2025. According to other research, the estimated worth of the market will hover around $30 billion in 2025.
The growth of such a multitude is the direct result of accelerating data disruption. The total amount of insights grew to 59ZB in 2020. By 2025, this number will climb to 175ZB. The vast volumes of information have a toll on traditional enterprise resources, pushing for DWH solutions. So what is the purpose of data warehousing?

Moreover, companies use data warehousing for business intelligence specialization to reap a wide range of other benefits.
Unlocks historical insights
Unified storehouses allow companies to accumulate and process historical insights in a single place. This information can then be accessed on-demand to empower analytical potential and generate forecasts. Repositories also facilitate historical analysis since they separate analysis workloads from other workloads.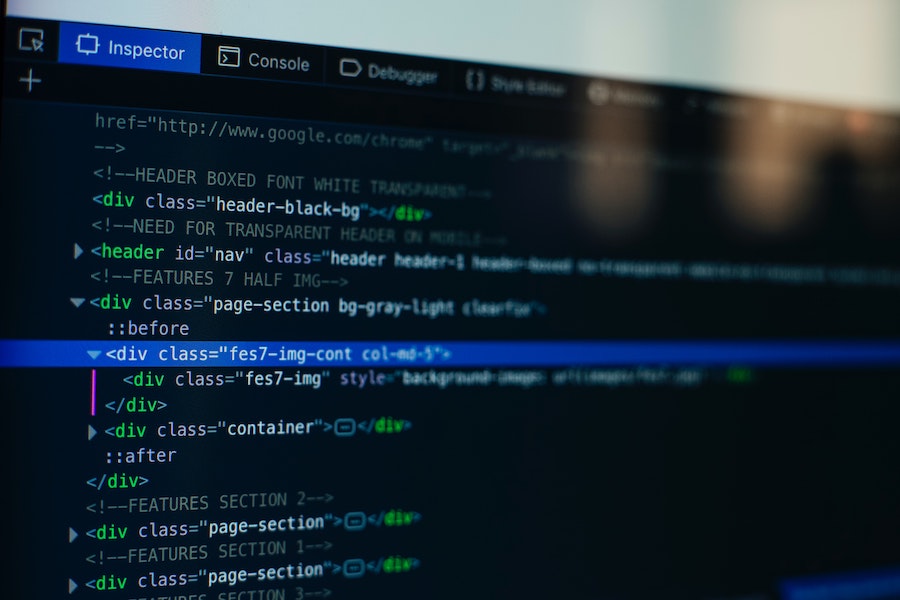 Source: Unsplash
Promotes a unified approach
Storehouses also merge fragmented information sources into a 360-degree view. Since the information is stored in the same format, repositories also add consistency to a company's intelligence posture. Unification also translates into better governance when any department can access the insights in a standard and secure way.
Amplifies security
Top data warehouse providers usually offer control-based user access. It means that no unauthorized party can get hold of sensitive or mission-critical corporate information. These business intelligence solutions also offer flexible management of security levels. The latter allows DWHs to adjust security controls for multiple user groups, thus preventing leaks to irrelevant users.
Fosters corporate alignment
Since central repositories act as a single source of truth, your sales, marketing, operations, and other teams use the same warehouse for reporting. This translates into a better rapport within the organization, thus yielding more visibility and interoperability.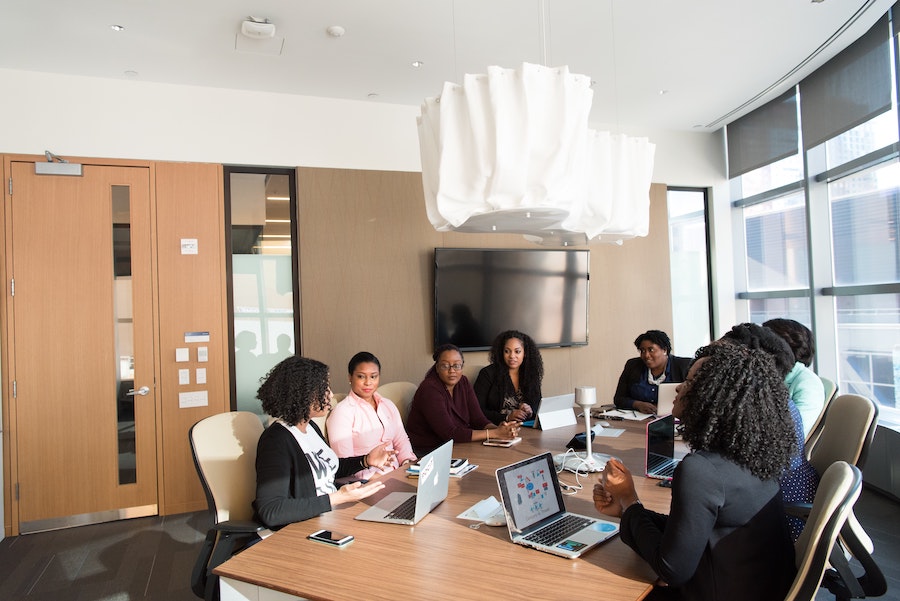 Source: Unsplash
Simplified API management
From a technical standpoint, DWHs eliminate the API burden since your teams don't have to manage separate APIs to access critical information in every database. Instead, they can simply replicate a specific source within a central repository. It also works both ways, allowing DWHs to automatically extract insights from the system and inject it into other systems.
What is business intelligence in data warehousing?
The need for business intelligence is what has laid the ground for DHW adoption. As such, business intelligence is an umbrella term for collecting, organizing, and analyzing business information to generate actionable insights.
Companies that use data warehouses in their organizations facilitate insight generation by consolidating disparate storages.
As a result, all information is readily available for further analysis and processing through BI tools. Central storages also accelerate the load time for preparation and analysis as well as improve enterprise compliance and insight shareability.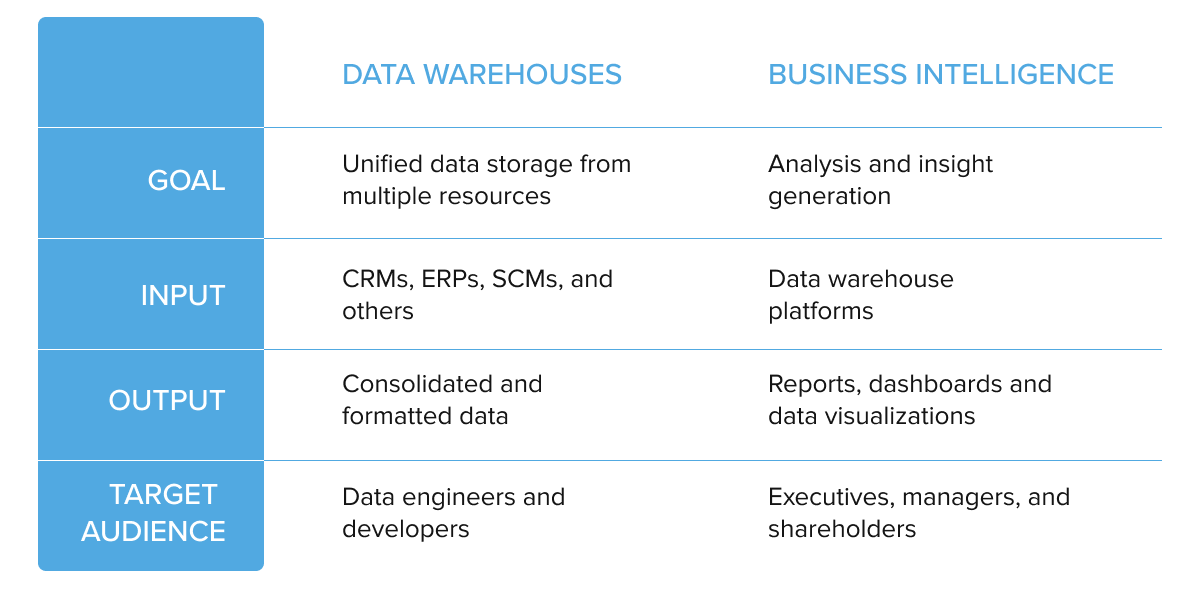 Therefore, both business intelligence and DWH systems complement each other. Companies that use data warehousing for business intelligence specialization establish a seamless pipeline of information storing and analysis, thus creating synergy between all heterogeneous sources.
On-premise data warehouse vendors vs cloud-based solutions
The dilemma of warehouse solutions is commonly associated with the choice of on-prem vs cloud infrastructure. Although there is no clear-cut answer, both come with pros and cons. We've listed the core differentiators below.
Level of control
Finance and healthcare providers still prefer on-premise data warehouse vendors thanks to added control over their sensitive assets. In this case, companies have full management over the application output stored on the application. This is especially critical for clinical data warehouse vendors since on-premise storage makes it easier to achieve a HIPAA-compliant PHI environment.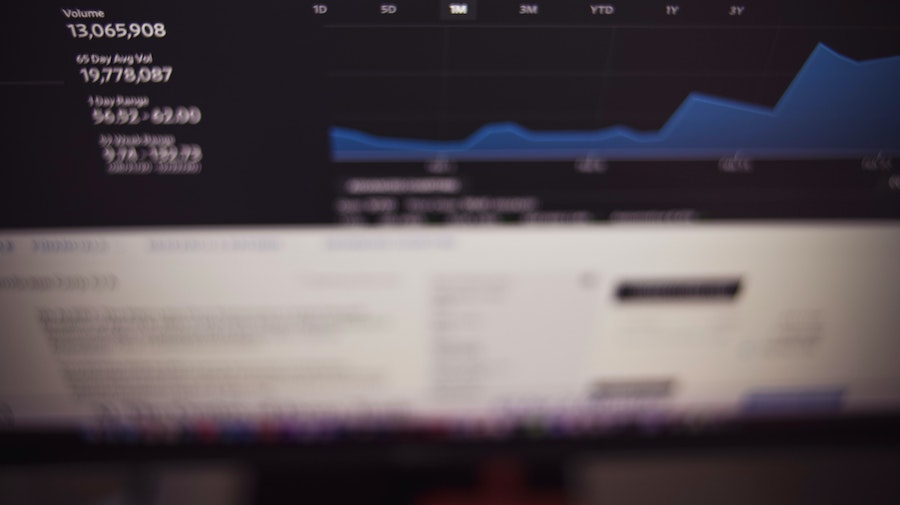 Source: Unsplash
On-premise infrastructure can also be updated and maintained on demand. Cloud-based platforms, on the contrary, apply a principle of shared responsibility. There, both the vendor and the company carry some responsibilities and shoulder risks.
Scalability
If you operate under evolving traffic needs, cloud-based platforms offer convenient scale-ups and downs on demand. If you opt for managed cloud services, the platform automatically adapts to changing needs.
On-prem infrastructure, on the contrary, is harder to scale. In this case, your team performs manual hardware reconfiguration. Also, you need to buy more hardware to accommodate more computing power.
Availability
Cloud-powered information centers come with availability guarantees of 99%, 99.9%, or 99.99%. Each of these percentages translates into a different amount of downtime, ranging from 3 days to an hour.

Security
Cloud-hosted centers take over the security burden and handle infrastructure security and safety. Cloud providers provide multiple levels of protection against data breaches, unauthorized access, and other incidents.
On-premise data warehouse vendors are single-handedly responsible for the security posture. They have to manually establish a combination of physical and software security measures, including security patches, back-ups, firewalls, and others.
Costs
Cloud-based infrastructure doesn't incur any hardware costs, thus being more cost-effective than on-premise infrastructure. Companies can also be charged according to the pay-as-you-go model where they pay only for the resources used.
On-site infrastructure, on the contrary, racks up training, IT staff, and hardware costs.
Although cloud infrastructure appears as a more favored option, companies should still assess a whole range of factors before choosing the right data warehouse software companies.
How to find the right data warehouse vendor
When it comes to DWH products, businesses have a dizzying array of choices in terms of a vendor. All of them will claim to be the best, but how can you find the one that's right for you? We've listed the main selection criteria below.
Determine your needs
Before you even start looking at vendors, you need to first determine your business's needs. What kind of information do you need to store? What kind of reports and analytics do you want? Business requirements are crucial for choosing any kind of BI solution. Also, your needs will pinpoint the right data warehouse concept that will represent your DWH input based on your exact needs.
Choose your DWH option
As you see from our leader matrix, companies that use data warehouses can turn to off-the-shelf solutions or build a personalized DWH solution. Out-of-the-box products typically provide a standard set of functionality, including managed data services.
Bespoke DWH development services set up your input storehouse from scratch. Powered by one of the cloud providers, custom warehouses address specific business needs and data challenges. Tailored storage products also factor in your existing data sources, management, and data quality practices.
Decide on the data tool ecosystem
If your company is already employing a specific platform for your information management, then you should choose the same engine to invite a more seamless transition. However, if you're not limited in the functionality (e.g. Microsoft products or AWS), then you should decide on the most suitable toolset based on your needs.
Assess the costs
Storage costs and maintenance expenses are among other decisive factors. SaaS data warehouses tend to have a fixed infrastructure pricing based on the usage needs and add-ons. Panoply, for example, bills $1089 per month for basic functionality.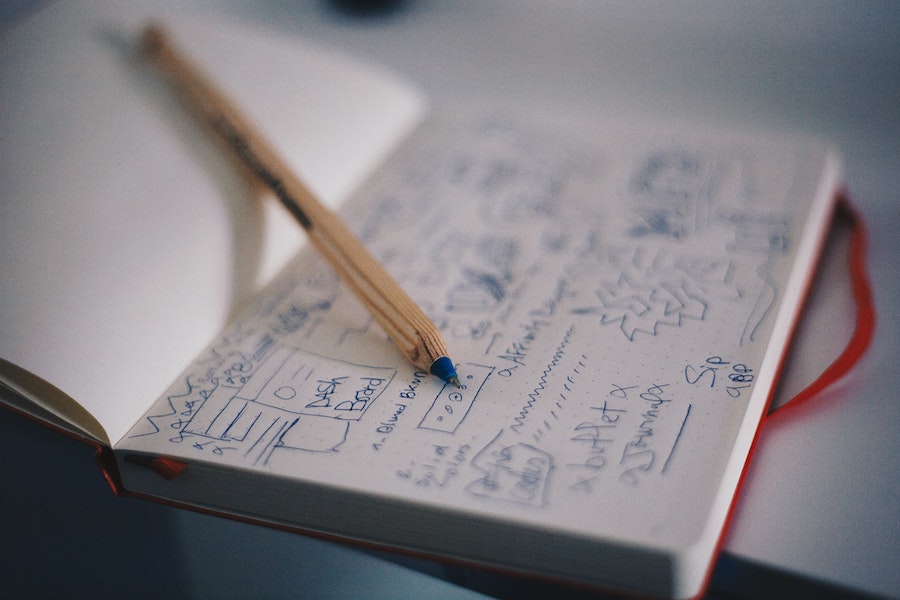 Source: Unsplash
Custom DWH development requires an upfront investment and maintenance costs. The total varies by the complexity and uniqueness of your data as well as your company's size.
The final word
The conundrum of siloed insights plagues numerous companies. Scattered, multi-format, and hidden information, in turn, inhibit effective decision-making and place companies against their competitors. Data warehouses can improve performance by pre-processing the data and storing it in an optimized format.
By having a DWH solution in place, businesses can also reduce the time it takes to get answers to important questions. Ultimately, a unified depot drives unrivaled analytical capabilities and ensures business continuity and predictability.
Need help with data warehousing solutions and BI? Shedule a call, and our specialists will consult you on your project.