Top 12 data science companies in the USA
25 December 2022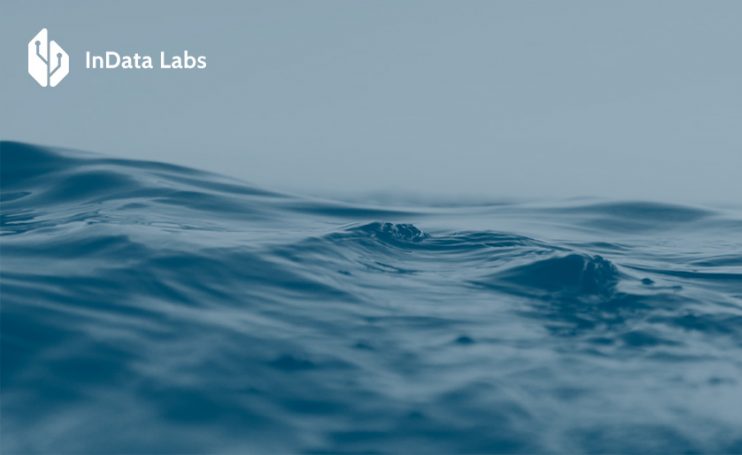 The last few years have been eventful for data science due to the pandemic fallout and shaking business landscape. Today, we'll have a look at the top data science companies in the USA that have been shaping the world of data science for businesses.
But first, let's take a dive into the state of Big data and analytics in 2022.
Basics of data science
Data science is the domain of study that combines the powers of statistical analysis and machine learning to surface insights and generate recommendations. Data scientists use a wide toolset to find patterns and make predictions from the data they've collected.
For example, a data scientist may analyze customer purchase history to identify which products customers are likely to buy next. They may also develop computer programs that can automatically identify unusual events or trends in real-time streams coming into a business such as Twitter feeds or real-time transactions.
In addition to analyzing input, many companies rely on their own teams of data scientists to develop new products and services based on what they've learned through their analysis.
The state of data science in 2022
The data science industry has grown in leaps and bounds over the past decade. First and foremost, the field is impacted by the growing amounts of Big data. According to Statista, the amount of information is predicted to equate to 181 zettabytes by 2025. By the same year, the annual revenue from the analytics market is projected to hit over $68 billion.

The aftermaths of the COVID-19 pandemic have also made companies accelerate their decision-making. Virtually every vertical – from healthcare to banking – needed real-time analysis to adapt to the changing landscape. To keep up with the shift, enterprises have doubled their hiring activities. In 2021, 29% of companies had 100+ data scientists in their teams.
Is data science in demand in the USA?
The short answer is yes. However, 2022 hasn't hit its peak demand yet. According to the U.S. Bureau of Labor Statistics, the national estimates for data scientists are around 105,980. California, Texas, and New York are among the top hiring states for this job position. The District of Columbia, Colorado, and New York are the top three locations with the highest concentration of jobs and location quotients for data scientists.

If we look at the average salary for this job position, we'll see that the United States is among the top-paid locations for data scientists. The average U.S. median currently stands at $122,338 per year, although salary averages may fluctuate. The compensation can vary based on factors like location, seniority level, skills, domain, and a specific company.
Which company hires the most data scientist?
The talent pool of analytics is quite diverse, yet, the majority of companies experience talent gaps. The latter can be attributed to the global labor shortages in the tech field. Moreover, some enterprises are on a harder hiring spree than others. Thus, Deloitte is leading by the number of open analyst positions. The official website lists over 80K openings. PwC and Amazon are also among the leading innovators.
Benefits of data science for businesses
It's no secret that data science has become a key component of business strategy. The field is growing rapidly, and it's expected to continue to do so in the future.
Businesses are increasingly turning to data science to make better decisions, gain a competitive advantage, and grow businesses. Thus, 56% of companies report AI adoption in at least one function. And since AI and data science go hand in hand, we can assume that the analytics field has got a boost as well.
Here are a few benefits of data science for businesses.
Improved decision-making
According to Deloitte, 49 percent of companies say that better decision-making is the main impetus for the adoption. Another 16% report that data excellence enables key strategic initiatives and leads to better business strategy.

A better understanding of customers
The technology provides businesses with a deep understanding of their customer personas, demographics, and preferences. Based on customer insights, companies can create more compelling products and services that deliver real value to consumers. It's impossible for businesses to predict what people will want next year or even tomorrow without knowing what they're looking for right now. Data science enables companies to anticipate trends before they happen.
Reduced costs
Data scientists can help businesses save money by identifying opportunities to reduce spending on things like advertising or customer acquisition. Thus, companies can better identify the best channel for marketing that will generate more sales or conversions. Overall, unified data platforms give a 360-degree view of all business operations so that inefficiencies can be eliminated faster.
Marketing automation

Data science in marketing can be used for consumer profiling, customer segmentation, budget optimisation, and real-time analytics. Lead scoring, predictive analytics for customer behavior, targeting and recommendation engines stand at the core of successful marketing strategies.
Fraud prevention
Global businesses and financial institutions in particular leverage analytics to prevent or minimize fraud. Thanks to machine learning and predictive analytics, enterprise systems can compare ongoing transactions with historical trends to identify anomalies in transactions. Pharmaceutical fraud, false taxing, and suspicious retail operations can all be tracked and monitored in real time.
Competitive advantage
Last but not least, data excellence transforms into better business management. Personalized products, automated analysis, and accurate customer image all help companies top the ladder in the niche.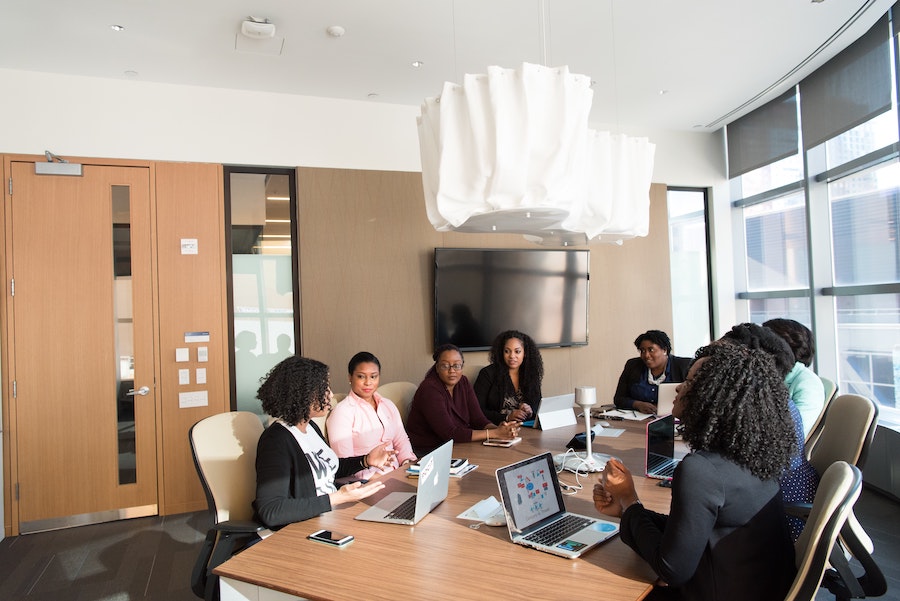 Source: Unsplash
Top data science companies in the USA
As we've mentioned earlier, the United States has a vibrant talent pool when it comes to data scientists. Below, we've provided a short breakdown of the best data science companies in the USA that assist businesses in taming datasets.
IBM
Headquarters: Armonk, New York
Foundation date: 1911
IBM is one of the technology veterans that continues to pioneer new technologies. Founded in 1911, the company operates in over 171 countries, offering thousands of employment opportunities for tech engineers. This titan has been one of the world's most productive patent sources and is a US leader in patents.
SQL programming language, which is one of the core technologies for data science, is also a product of IBM. The company also provides a full suite of commercial data science tools and solutions that help businesses accelerate AI-driven innovation.
InData Labs
Headquarters: Nicosia, Cyprus
Foundation date: 2014
InData Labs is an 80+ people data science agency with proficiency in artificial intelligence. As one of the established data science companies, InData Labs provides a whole range of analytics services that help businesses stay on top of their operations. This data science company complements its expertise with machine learning, artificial intelligence, and deep learning to get actionable insights and efficiently analyze any body of knowledge.
InData Labs has also been recognized as a top provider by Clutch, The Manifest, and other industry ratings. The company continually hones up its expertise and enriches the tech stack to improve its offerings. Its team cooperates with R&D departments of the world's leading companies to master the latest data analytics and natural language processing techniques.
Oracle
Headquarters: Austin, Texas
Foundation date: 1977
Another tech giant, Oracle, is high on the company list for data science in the United States. Oracle is a leading provider of enterprise software products, including databases and business applications software. Its products are used by more than 20,486 companies, including Fortune 500 companies.
Oracle Corporation operates worldwide and offers its services in 62 countries. Its signature product, Oracle Database, is among absolute leaders in enterprise grid computing. Moreover, Oracle's team works on projects that range from advanced analytics and data integration to cloud computing, CRM, and ERM.
Databricks
Headquarters: 2013
Foundation date: San Francisco, California
Databricks is a leading data science company headquartered in San Francisco, California. The founders of Databricks are a team behind Apache Spark and are one of the top contributors to its open-source community. Today, Databricks provides enterprise-scale cloud-based big data analytics solutions to some of the most innovative companies around the world.
Its star-studded clientele includes Airbnb, Alibaba Group, Baidu, Cisco Systems, Goldman Sachs, Google Cloud Platform, Microsoft Azure, and other giants. The product offerings include Databricks Unified Analytics Platform (UAP) which helps in building applications that are scalable and available at a low cost. It also offers Apache Spark as an analytics engine used for big data workloads to handle both batches and real-time analytics.
PwC
Headquarters: London, Britain
Foundation date: 1998
As one of the seasoned data science companies, PwC delivers a stack of analytics solutions for global businesses. The company helps its customers identify use cases for advanced analytics and AI as well as provides solutions and services in geospatial data and customer analytics.
PwC's flagship offerings include GeoDataMart, which is an advanced database covering spatial datasets to unlock precise analyses on the local level. The team is also deeply involved in customer analytics. The latter allowed PwC's clients to achieve a 30% save rate, which translates to 40 million euros per year.
Sisense
Headquarters: New York
Foundation date: 2004
Sisense is a recognized cloud analytics platform that provides its customers with the latest innovations to help them gain valuable insights from their data. Through cutting-edge technologies such as deep learning and natural language processing, the company helps businesses find hidden patterns in their data that they may have never been able to discover otherwise.
Sisense offers domain-specific solutions for various industries – from healthcare to retail. Its ready-made offerings include advanced data pipelines, assisted preparation, complex analytics, and others. Sisense operates in partnership with Amazon, Snowflake, and Google.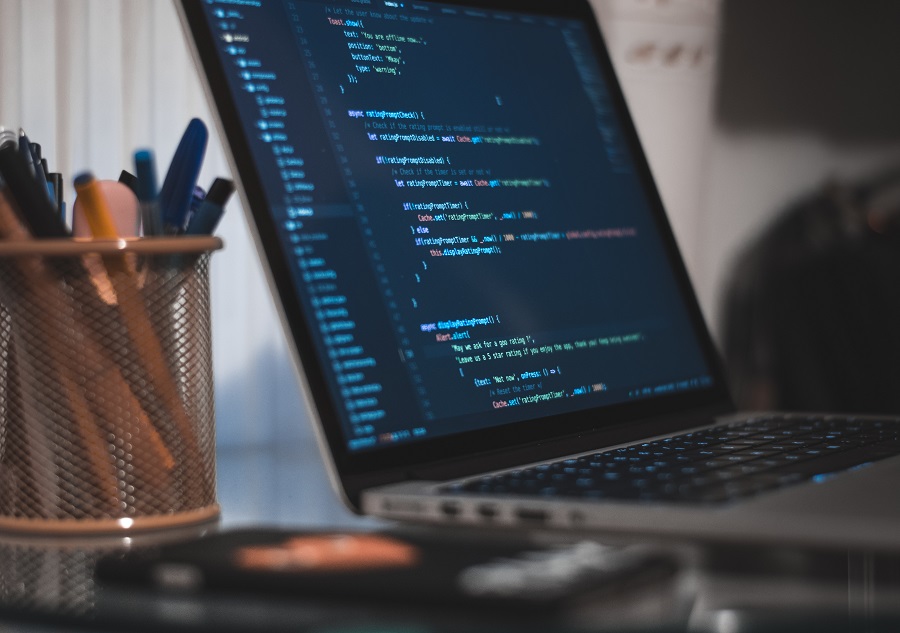 Source: Unsplash
Microsoft
Headquarters: Redmont, Washington
Foundation date: 1975
No top list of software leaders is complete without Microsoft. However, while this mammoth is well known for consumer software, it has also launched great data science initiatives. Thus, Microsoft Digital leverages machine learning, data science, and Azure AI to improve experience for both employees and vendors.
By processing the information, Microsoft has a thorough idea of how users leverage their products and services. Moreover, Microsoft Azure is an industry standard among cloud computing platforms. Enterprises and SMEs use Azure to accommodate their analytics, virtual computing, storage, and networking needs.
Amazon
Headquarters: Seattle, Washington
Foundation date: 1994
The retail giant has made a name for itself by being at the forefront of innovation. From cloud computing to AI and even drones, Amazon has been on the cutting edge of tech for years. The company also employs many data scientists and uses machine learning to improve its products and services.
Amazon's digital assistant Alexa is powered by machine learning algorithms, which enables it to understand natural language and respond intelligently. Its AWS platform, is the world's leading cloud platform, that offers over 200 services, including data processing. According to Contino's 2020 research report, a whopping 64% of enterprises use the AWS platform.
Cloudera
Headquarters: Palo Alto, California
Foundation date: 2008
Cloudera is a leading provider of data management, machine learning, and analytics software. Founded in 2008, the company has gained a strong foothold on the market and has been recognized as a leader in Gartner's Magic Quadrant for Cloud Database Management Systems. Among its other numerous awards, Cloudera was named a 2022 Customers' Choice for Cloud DBMS.
It is among the few vendors that offer a full spectrum of ready-made capabilities needed to build, deploy, manage and secure modern big data applications. Thus, the Cloudera Data Platform is a valuable ready-to-go addition for companies that look for a hybrid management solution.
Teradata
Headquarters: San Diego, California
Foundation date: 1979
Teradata is another provider that leads the way among data science companies. Teradata offers a unique combination of business intelligence, data warehousing, and advanced analytics software for enterprises. Its Vantage platform offers connected multi-cloud capabilities for analyzing business insights across manifold environments.
Teradata's products and services can be leveraged by multiple verticals, including automotive, government, and others. Moreover, the team offers consulting services to help businesses onboard Vantage and make the most of the platform.
Splunk
Location: San Francisco, California
Foundation date: 2003
A well-established vendor, Splunk is among the data science companies in the USA that drive data awareness. Its commercial platform is a feature-rich business intelligence tool that yields supreme security and full-stack observability as well as over 2,400+ apps available on Splunk base. The company caters to enterprises, including Honda, Tesco, and other high-volume businesses.
Splunk is a company that goes over geographical boundaries and operates in 21 regions. Its robust team of 7,500 employees makes sure that the data science challenges of each company and industry are taken care of.
Numerator
Location: Chicago, Illinois
Foundation date: 1990
Also known as Market Track LLC, Numerator specializes in getting the best of your marketing insights. Over 1,300 clients trust Numerator to unlock their consumers' insights, including Coca-Cola, Unilever, Walmart, and other top-grossing retailers. Numerator's flagship product, OmniPanel, provides a single source of customer insights. The latter allows retailers to sculpt data-driven marketing campaigns and offer contextualized initiatives.
Numerator is also a company with one of the greatest knowledge bases. Be it custom projects or Instant Surveys, the company performs both quantitative and qualitative research to help businesses target the right clients at the right time.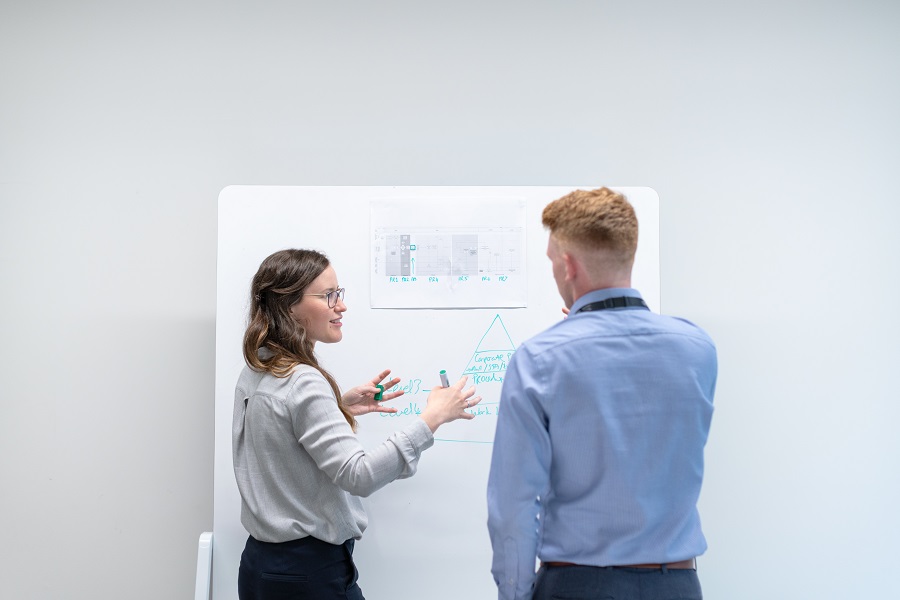 Source: Unsplash
What are the challenges of data-driven analysis?
The modern data terrain is filled with muddles and difficulties. Despite popular belief, the challenges of effective analysis are not limited to the tools and technologies used for building business intelligence products. Therefore, the majority of companies opt for data science companies to take over their BI tasks. Below, we've listed the main challenges you're likely to face when setting up a unified source of truth.
Availability of data
According to McKinsey, a lot of businesses still apply data-driven approaches sporadically throughout the organization, missing the value and creating inefficiencies. Also, some of them choose traditional approaches that take up significant amounts of time. Although there are many reasons behind this, poor availability of enterprise input is among the biggest ones.
A common problem faced by all businesses is that they do not have enough data on which to work. Often, companies do not have access to sufficient amounts of high-quality data because they don't have the budget or people power to collect it themselves.
Siloed knowledge is also a major deterrent on the road to awareness. Thus, 47% report that this challenge is the most pronounced when gaining insight from marketing data.
Data quality
A second challenge is ensuring that all the data you get is authentic, accurate, and complete. Once you do get your hands on some good quality data, it's important to ensure that it's free from errors and biases. The quality of input is crucial for on-point analysis free from a one-sided view. According to Capgemini, only 27% of business executives are satisfied with data quality.
The crux of the problem is an unprecedented diversity of data sources. The latter ushers in abundant types and complex structures which makes analysis difficult. Back in the day, companies used to leverage business data only. Today, Big data makes its adjustments.
Skill gaps
Another major challenge is finding enough people with the right skill sets for your business. Securing the right talent has become more challenging than ever before. Competitive bids from companies, growing talent shortages, and economic uncertainty further aggravate the hiring market. Thus, 73% of companies report talent recruiting as the biggest challenge for the upcoming years.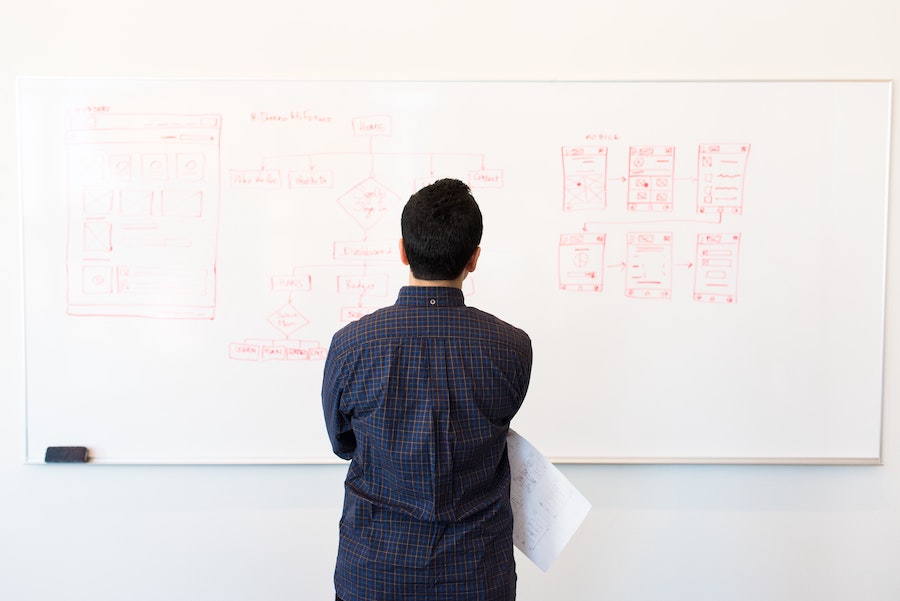 Source: Unsplash
Undefined business value
Any business intelligence setup aims at solving a specific business problem. Be it effective decision-making or improved marketing strategy, companies should first audit the existing systems. Otherwise, the data science solution will not be aligned with the business agenda or generate the necessary ROI.
The stats are daunting. Only 56% of executives think that their analytics strategy is aligned with the business strategy. At the same time, as few as 38% of business users share that view. The drift between business and technology is also evident in data collection, visibility, and access policies.
Therefore, consider building a checklist that includes input from all departments to make the most of the analysis solution. In a multidisciplinary setting, a unified business vision is paramount.
The final word
To unlock business insights, companies need a consistent data management strategy paired with analytics excellence. As the amount and complexity of data grows, robust analytical power has become a necessity, rather than an option for global businesses. Implementing it into the business model means companies can help reduce costs, uncover new revenue streams, improve customer experience and leave their competitors behind.
Data science solutions for your needs
Need help with data science solutions development? Contact us, and we'll set up a call to discuss your business needs and how we can apply technology to it.