The data science market is growing in leaps and bounds with top data science companies chipping into the blossoming data landscape. That's why we've put together a list of the best data science companies for 2022. These teams are leading the charge in Big data, machine learning, and artificial intelligence, and are poised for continued success in the years to come. Our rating is a compilation of the leader's matrix provided by global ratings and reviews platforms.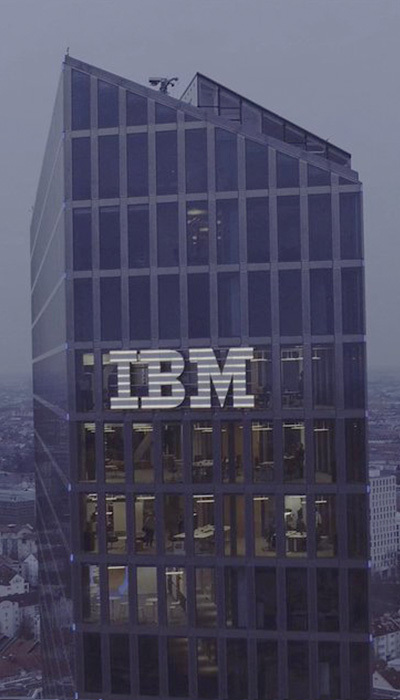 Focus: global technology services Headquarters: Armonk, New York
IBM: the true mogul of business intelligence
IBM is an American multinational tech corporation specializing in a spectrum of tech-related services. BI is one of their flagship offerings to help companies establish a data-driven strategy.
IBM has over 200 open data scientist job positions, continuing to grow the expert workforce for forward-thinking businesses. The company was named a leader in the 2021 Gartner Magic Quadrant and remains actively engaged in advancing the BI landscape. IBM manufactures and sells computer hardware, middleware, and software, as well as hosting and consulting services in a variety of fields, from mainframe computers to nanotechnology.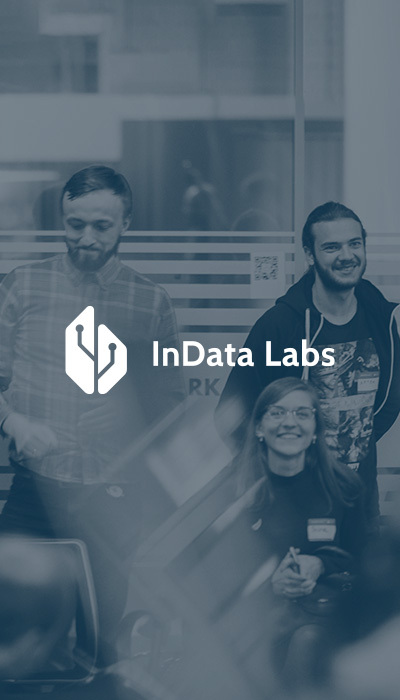 Focus: BI and AI solutions Headquarters: Nicosia, Cyprus
InData Labs: AI provider with a mission
InData Labs is a top-tier data science company that delivers the insights companies need to make smart decisions. Since its onset, the company has grown into a powerful AI provider with its R&D center and a team of 80+ employees. The company's track record features 150+ projects rooted in industries like E-commerce, marketing, Medtech, and others.
InData Labs combines cutting-edge AI, ML with BI to deliver innovative business impact. The company has been creating solutions to global businesses among which Wargaming.net, AsstrA, etc. Its flagship services include AI, data science, and NLP, and it's been featured among the best service providers according to Clutch.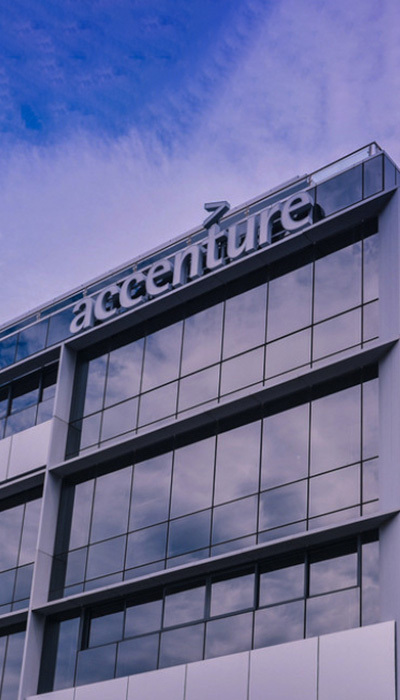 Focus: global consulting services Headquarters: Dublin, Ireland
Accenture: let there be change
Accenture is the epitome of technology innovation. Founded in 1989, the tech veteran never ceased to bring meaningful changes to global businesses. Its data and analytics branch drives sustainable growth to global businesses by providing its AIP+ service.
Accenture is one of the Fortune 500 and provides clients with a wide range of services and solutions in strategy, consulting, digital services, technology, and operational optimization.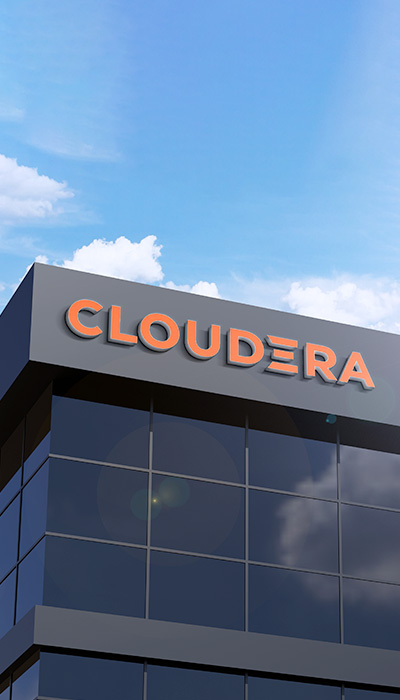 Focus: enterprise cloud services Headquarters: California, US
Cloudera: digital revolution simplified
Cloudera is a US-based company that provides open-source Hadoop distribution. Cloudera has been making Hadoop's depth of data storage and analysis opportunities accessible to global companies.
Cloudera is now driving digital transformation for the world's largest enterprises. Along with ready-made solutions and products, the team also offers professional services.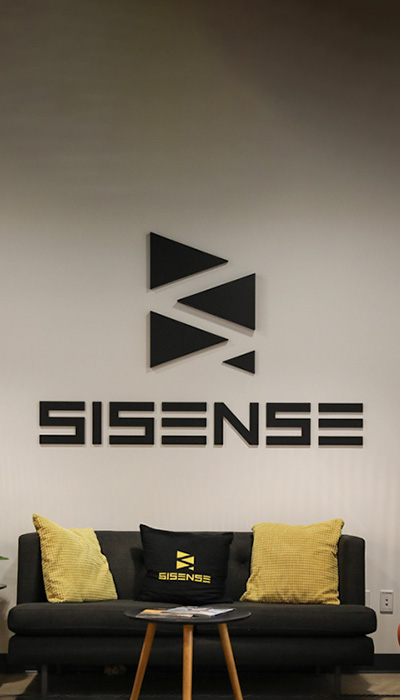 Focus: business intelligence solutions Headquarters: Tel Aviv, Israel
Sisense: all-in-one business analytics
Sisense is a BI software company that specializes in providing enterprise AI-analytics platforms to tackle big and scattered datasets. The platform is meant for commercial use and allows teams to customize their analytics flow.
Sisense's products cater to a wide range of industries, including healthcare, finance, and others. For each industry, the company offers a unique set of robust predictive analytics, AI, and machine-learning capabilities.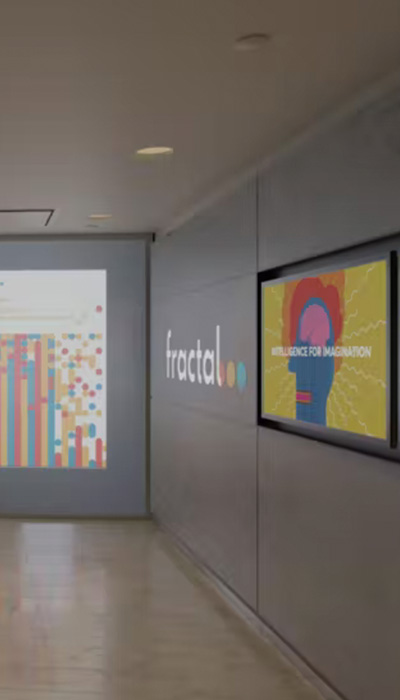 Focus: enterprise BI solutions Headquarters: New York, US
Fractal analytics: analytics and AI
Fractal Analytics is a recognized BI company. Its mission includes innovating global companies with new science and advanced data tools. Fractal Analytics is a leading provider that delivers added traction to Fortune 500 companies.
Overall, Fractal Analytics is a multinational provider that delivers smart services to insurance, healthcare, life sciences, retail, and technology businesses.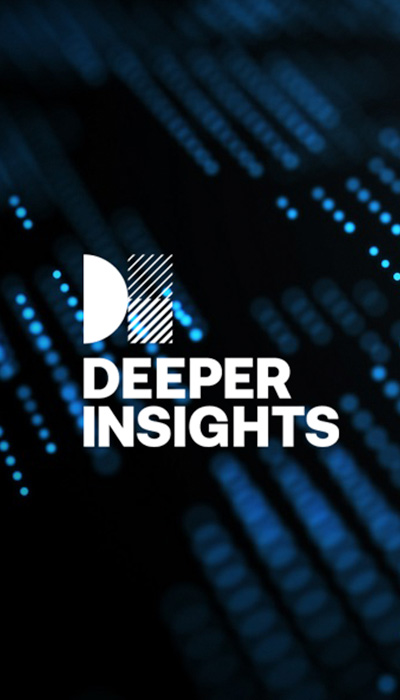 Focus: AI and data science Headquarters: London, UK
Deeper Insights: emerging UK giant
Deeper Insights is a UK-based AI company with a global reach. Since its foundation in 2018, the company has been aiding organizations in adopting the value of AI and building next-gen solutions. The company's expertise targets a wide spectrum of services for healthcare, real estate, financial services, and others.
Deeper Insights hires BI scientists, engineers, and AI Experts with acknowledged certifications and rewards. The provider also participates in global events and establishes a worldwide presence across the UK, Europe, and the USA.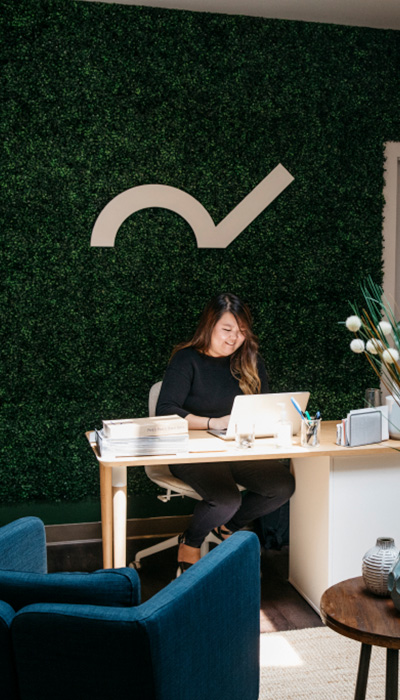 Focus: on-demand solutions Headquarters: California, US
Rootstrap: one-stop-shop for tech solutions
Rootstrap is worth mentioning as an emerging data science consulting company. Founded in 2011, the company became a global technology consulting and software development company with a suite of services.
Its large team of 180+ experts operates across four continents, assisting businesses in contextualizing their data objectives. The company aids businesses in detecting patterns and trends to generate accurate results to improve internal operations.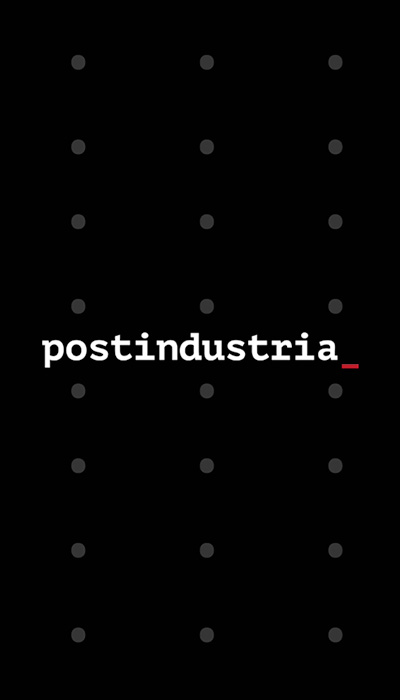 Focus: artificial intelligence solutions Headquarters: California, US
Postindustria: innovations with AI, ML & CV
Postindustria is a product software development company that has been operating since 2006. The company functions across industries and delivers tech-savvy solutions for a large number of verticals. Although Postindustria has a diverse technology stack, AI analytical capabilities hold a privileged position among its offerings.
Its AI development branch relies on automation machine capabilities. Besides predictive analytics, the company's team is also well-versed in predictive maintenance, NLP, and video processing.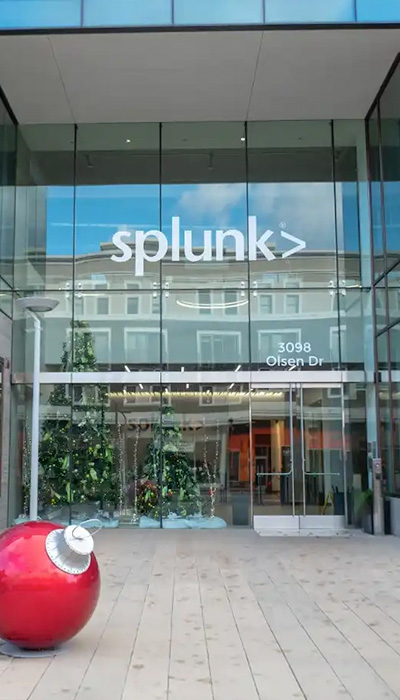 Focus: business intelligence products Headquarters: California, US
Splunk: turning data into doing
Splunk is a US-based behemoth that delivers processing software to help companies tackle oceans of information. The company made waves in the industry by launching its cognominal software technology. The Splunk platform is now widely used by businesses to monitor, search, analyze and visualize machine-generated data in real-time.
The company offers the most powerful search analysis and visualization capabilities for empowering users of all types. Moreover, their software allows teams to establish a central repository for searching Splunk data from a variety of sources.
What is the best data science company?
The data science field is evolving rapidly, with new industries and use cases for the technology emerging every day. As businesses strive to capitalize on the insights that can be gleaned from data, they are increasingly turning to data science teams for help. Data-related development and services are an exploding field. As a result, there's no shortage of talent there. But which team of professionals augurs well for your project?
When trying to decide which data science company is best for you, it's important to first figure out what data science challenges you're facing. Do you need help analyzing and understanding your data? Are you looking for help with machine learning or data mining? Or do you need a company that can help you build a model or application?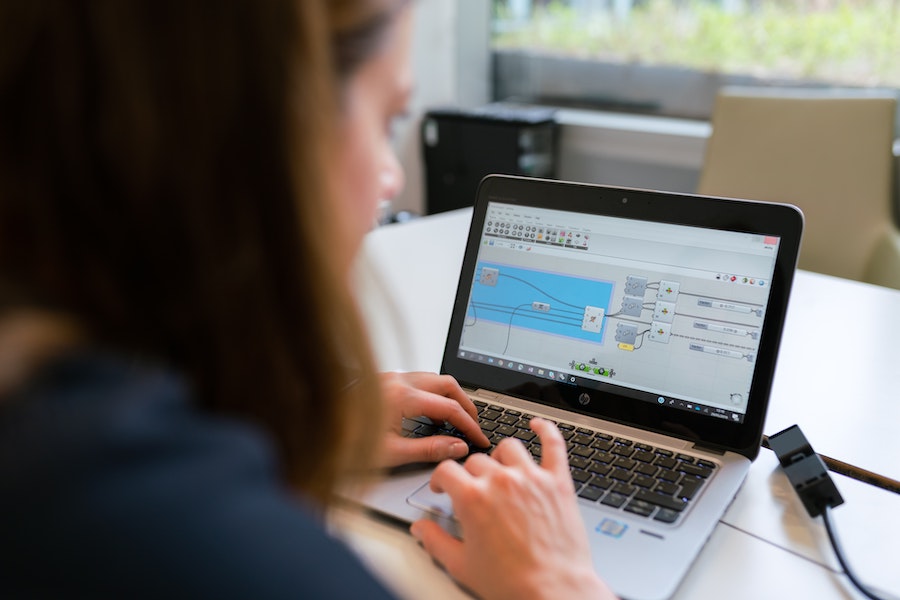 Source: Unsplash
Once you know your business agenda, shortlisting future vendors becomes easier. In any case, we've curated the list of the leading companies in these verticals to introduce you to the data champions, and now sharing some tips on how to choose the right vendor vendor.
How to choose the right data science company
A recent study by IBM found that data is growing at a 44x rate. This unprecedented influx is fueled by an increasing number of connected devices, which is estimated to reach 38,6 billion by 2025. Therefore, it's hard to undervalue data science impact on forward-looking businesses. To make sense of this data and derive insights that will impact businesses, it's essential to have professionals skilled in data science.
But not all business intelligence companies are created equal, and it's important to do your research before working with one. Here are some tips for you to shortlist potential tech partners.
Solidify your business case
First and foremost, you should know exactly what you want from a future collaboration. Is it migrating from on-site infrastructure or structuring the scattered data bits? Or do you need timely prevention of costly downtimes? If you're having a hard time performing audits of current operational weaknesses, you should also look for a vendor who provides consulting services.
Also, if your company already has an in-house team of data experts, it might be enough to expand your on-site capacity with outsourced talent. On the contrary, a full-scale project necessitates an experienced team of data engineers who can take over your project from ideation to delivery.
Choose the location
Tech outsourcing is now more relevant than ever. In a modern remote-friendly world, where geographical borders get erased, you have a hyper-wide choice of destinations. When it comes to where you should outsource your business functions, there are many factors to consider.

As a rule, US companies tend to be the most expensive, while other less-obvious destinations offer a great price-value ratio.
Set clear benchmarks for the future tech partner
Your final choice should also depend on the case-specific goals you are targeting. Unique business needs, domains, particular data science solutions should become the core factors.
Moreover, factors in general selection characteristics include: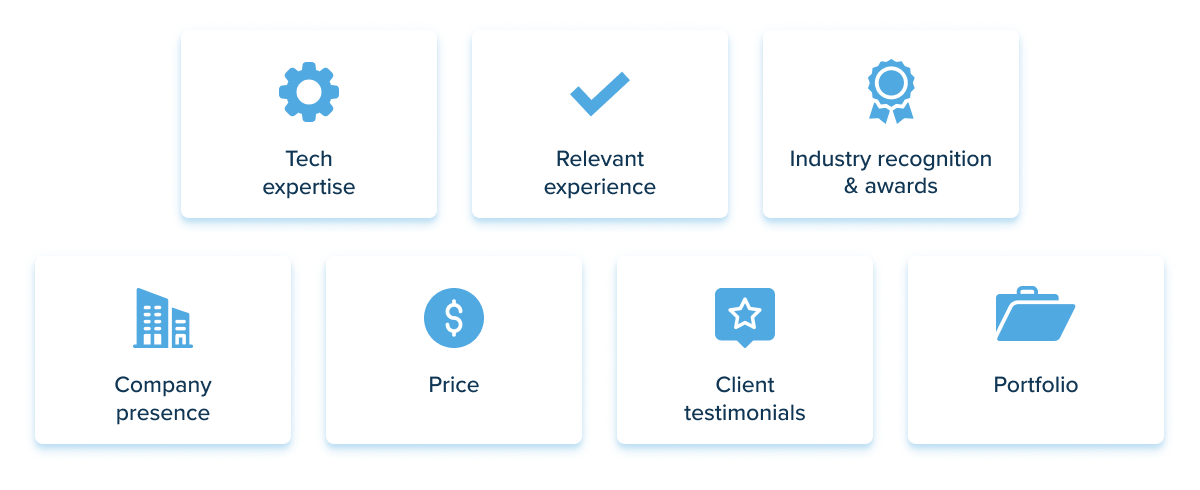 Other 'soft' skills such as stable communication, transparency, and security also contribute to a perfect vendor profile. Thus, you should focus on communication from day one. If your business vision doesn't click, the vendor won't be able to find the best solution for your needs.
Enter the evaluation phase
By this time, you should already have a few bids from selected candidates. It means that the salient part of the search journey is on its way. Any cooperation should start with a problem exploration to validate the need for business intelligence or AI services. To do that, your vendor should request a detailed description of your business problem and operational data to evaluate. Make sure you sign an NDA first to protect your corporate information.
The final word
Businesses now more than ever are reliant on data. The most successful organizations have robust analytics solutions and processes to have a holistic view of ongoing fluctuations and make sound decisions based on them. Therefore, data science solutions are no longer an option in the age of Big data. While there is no lack of talented professionals, it is important to choose wisely.
When choosing your tech supplier, make sure you take heed of common criteria like experience and portfolio as well as less obvious factors such as legislative proficiency and effective communication. When done properly, your organization will be able to establish a robust data wheel that will keep your business resilient in the years to come.
For more data science & other tech posts, please take a look at our blog.