Computer vision is one of the most powerful and impressive types of Artificial Intelligence. However, its shine wouldn't be possible without top computer vision companies. It is them who advocate the technology and fast-forward its proliferation.
Promoting automation and accuracy, computer vision applications will gain even greater momentum due to the global pandemic. During COVID-19, organizations have adopted the automation-first mindset. Hence, the resounding success of vision systems and Artificial Intelligence is yet to come.
This article aims to provide a hot index of top companies in field of computer vision and their main differentiators. Our list contains AI companies from different locations with specific technological focus so that you could choose your best computer vision company to address your business needs.
But first, let's address the salient question of what computer vision is.
A Few Lines On Computer Vision
AI vision is a branch of AI that focuses on building techniques to empower computers with a human-like vision. In this case, machines can see and understand the content of digital images. Computer vision has found wide application for the following activities:
Object detection
3D scene reconstruction
Image and video pre-processing
Video and image context indexing etc.
Hence, computer vision companies are organizations that leverage AI vision functionality. Then, they put it in place into a whole gamut of innovative solutions.
Computer Vision Companies To Watch Out In 2021
While AI vision is gaining traction, it's not only tech giants shaping the future of recognition technologies. Lots of computer vision (AI) companies are startups and smaller companies that specialize in vision software for specific applications. Let's do both.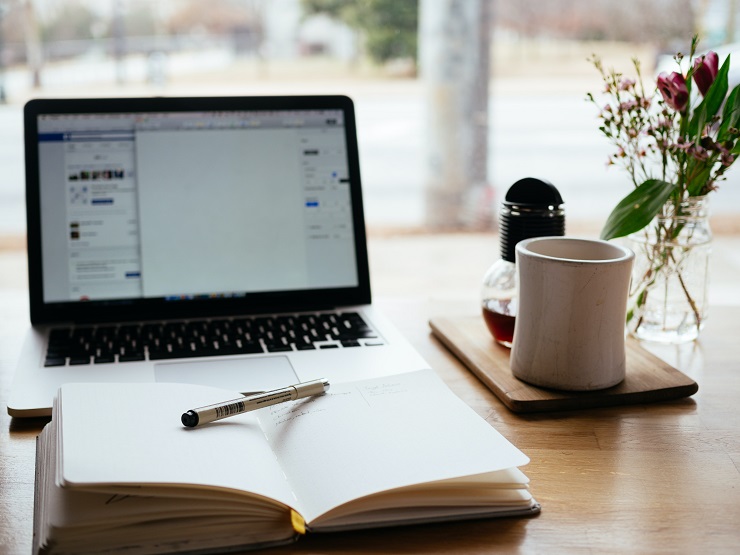 Source: Unsplash
Below, we will feature ten computer vision technology providers to watch out for in 2021.
SenseTime
Location: Hong Kong with additional global services
Focus: Deep Learning and Computer Vision
SenseTime is an established company based in China. It aims to empower businesses with innovative tech comforts. The company relies on patented technologies with a deep learning platform being its kernel. SenseTime has extended AI applications in multiple vertical scenarios including autonomous vehicles, robot sensing, and computer vision itself.
Besides, the giant is well known for breakthrough AI research and is a member of The Global Artificial Intelligence Academic Alliance. One of its major achievements is designing an AI system whose detection skills outplay those of a human. On top of it, SenseTime has established joint research labs. The research empowers the automotive, education, finance, and healthcare sectors.
Oculus
Location: California
Focus: VR Gaming
Oculus is one of those computer vision (AI) companies that don't need an introduction. Its famous Oculus Rift grabbed numerous headlines in the early 2010-s, yet couldn't stand up to the neck-breaking competition. In the end, Facebook acquired the startup for a jaw-dropping $2 billion in 2014.
When all the hoopla was down, Oculus spread its wings and tested the waters of other trailblazing technologies, including computer vision. Today, it has global departments aimed to research computer vision trends, machine learning, and haptics to build products for new experiences. Oculus VR headsets, for example, leverage computer vision to track the player's hands.
InData Labs
Location: Nicosia, Cyprus
Focus: Data Science, Artificial Intelligence
Now let's enliven this walk of fame with a smaller, yet strong data science firm and AI-powered solutions provider. InData Labs has a seasoned foundation in data science, AI, and custom software development. Its advanced business-focused solutions in the area of predictive analytics, computer vision, NLP, data capture & OCR have transformed multiple industries. The company's portfolio spans lots of verticals, including marketing and advertising, digital health, logistics and supply chain, retail and others.
The team behind the company is skilled not only in Computer Vision but also in Deep Learning, Probabilistic Machine Learning, and Big Data/NoSQL technologies. This merging of minds enables InData Labs to deliver end-to-end automated solutions for businesses across the world and hit the lists of the top computer vision companies.
Another differentiator of this groundbreaker is a focus on custom solutions with face recognition and pose estimation technologies allowing business among other things to quickly respond to the recent challenges caused by COVID-19 such as biometric identification for touchless access control, face mask detection, injury-free workouts at home and other.
Today, InData Labs has its R&D center that assists companies across the world in achieving their business goals with mastering visual search, logo detection, action recognition, object segmentation etс. The team also collaborates with the R&D departments of the world's leaders in computer vision and natural language processing (NLP).
Anduril
Location: Seattle
Focus: Defense Technology
Anduril is an American-based defense technology company that uses a powerful combo of AI and Computer Vision. Their mission is to build trailblazing products to handle the most important national security challenges.
The company produces both hardware and software that protects those who serve on the front lines. Anduril's hardware is cued by the company's own AI infrastructure called Lattice. The latter uses inspection systems, machine learning, and mesh networking to blend live data into an autonomous operating picture. Among their hardware array are Sentry Tower, Ghost4 sUAS, and Anvil sUAS.
Zivid
Location: Oslo, Norway
Focus: 3D Vision
Zivid is another market-leading company that keeps tabs on the latest computer vision trends and fuses them into groundbreaking solutions. Their overriding objective is to create products that give robots human-like vision. Zivid's mission translates into 3D color cameras with vision software that are implemented in autonomous industrial robot cells, cobot cells, and other directions.
The newest member of the Zivid product family is their primary hardware product under the brand name Zivid Two. The relaunched line was preceded by the Zivid One+ line. Both products are 3D CV cameras that give you exceptional 3D image quality in no time. Also, all hardware is fueled by its own SDK and GUI.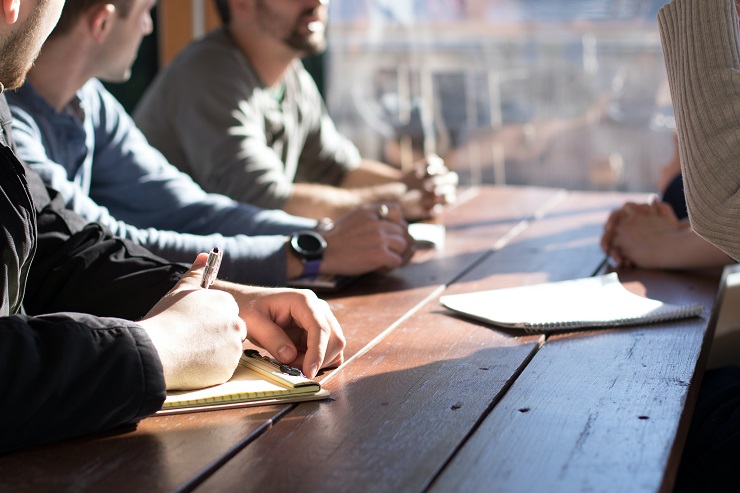 Source: Unsplash
CEVA Inc.
Location: Rockville, Maryland
Focus: Licensing of Intellectual Property
CEVA Inc is another A-list player in the global tech market. Established in 2002, the company has grown into a renowned licensor of wireless connectivity and smart sensing technologies. CEVA delivers its DSP cores, platforms, and AI processors. The hardware fuels sensor fusion, image enhancement, inspection systems, and other cutting-edge applications.
The company caters to a wide range of end markets, including mobile, consumer, automotive, and industrial. Their IPs also feature a full spectrum of DSP-based platforms. The platforms further support 5G baseband processing in mobile and infrastructure, next-gen imaging, and computer vision for any device.
Arturo
Location: Chicago, Illinois
Focus: Insurance Technology
Arturo is an AI-powered spin-out from American Family Insurance. The company specializes in aerial imagery for the property & casualty insurance, reinsurance, and securities markets. They pull out accurate measurements from satellite, aerial, and ground-level imagery along with other data streams.
Arturo's unique selling proposition lies in the usage of temporal analysis and multi-source imagery to deliver insurers more accurate property data almost in real-time. This eliminates the need for manual inspection, thus driving down the operational costs. Arturo also assists insurance companies in underwriting, claims, and CAT risk modeling.
Nyris
Location: Berlin, Germany
Focus: Deep Technology
Nyris is a promising computer vision and AI startup deep tech company that provides SaaS solutions to global businesses. The company's primary product is a visual search engine that grasps the content of an image. From a technical standpoint, the engine works as a simple API that underpins visual search.
Along with computer vision, the company boasts impressive expertise in image recognition, including artificial intelligence and neural networks. This fusion ensures almost instant visual search requests from more than 50 countries. The concept of Nyris stems from the e-commerce field where intelligent search boosts customer experience, engagement, and conversion rate. Today, the company's presence has extended to the manufacturing industry and the automotive field.
TriVision
This Danish machine learning company delivers intuitive vision solutions for the food and pharma industry by adopting the latest IT and camera technologies. TriVision champions the original implementation of inspection systems to help businesses meet production and inspection requirements. Their clients also ensure product quality and optimize the production through automated, vision-based quality control.
TriVsion crystallizes its years of experience in two proprietary products – VisioPointer and SmartInspector. Their inspection systems target errors in product packaging, labeling or coding, and identify issues such as seal or cap integrity problems.
TriVision's market influence spans more than 20 countries, while its solutions are distributed through a network of more than 14 suppliers.
CureMetrix
Location: La Jolla, California
Focus: Medical Imaging
CureMetrix is contributing to the quality improvement of radiology. The company focuses on developing futureproof medical imaging technology for healthcare providers and patients alike. In particular, CureMetrix delivers breast health solutions for the healthcare sector to improve mammography exam results.
Leaning on the computer vision technology, the company has built their one-of-a-kind CAD software – cmTriage. cmTriage is an FDA-cleared software. It sends a notification triage code to the radiologist's mammography worklist. Its algorithm detects the presence of a suspicious region of interest and allows the specialist to customize its worklist based on the immediacy factor.
The Bottom Line
We believe that computer vision technology hasn't grown to its full potential yet. And despite the recent leaps, we're still not even close to cracking this dark horse.
However, as our top list suggests, there are already multiple giants and startups that have found innovative ways to apply computer vision systems in a whole number of industries. So let's see what other things computer vision is capable of.