What we've learned about brands in London from 5 million Instagram posts.
View Interactive London Instagram Map
Why London Instagram
As any modern fashion mecca and large financial center London is big on instagram, so it's not surprising it is the most instagrammed city in Great Britain and 2nd one in the world after New York, and followed by Paris.
What londoners and guests of the city instagram about? What places do they like the most? Where do they feel miserable? These were the questions to be answered by InData Labs team.
How
Almost five million instagram posts were collected in order to be visualized on the map of the city. All the posts were geo-tagged, which made it possible to transfer them on the map. Colors on the map show density and sentiment of Instagram posts: positive, neutral, and negative. We've already described all the technical features of our maps in one of our recent posts.
Brands on London Instagram
InData Labs primary focus was on brands in London, aiming to uncover which brands are dominating London Instagram, who their audience is, and which brand has established the best relationship with it.
The fact that Instagram is one of the most popular social networks for sharing visual content is the main reason fashion, car, sports and other brands treat the platform as a serious part of their social strategy. Results of our research proved that.
We've ranked brands according to the number of mentions they got on Instagram in the first half of 2016  and this is what Top 6 of the most popular brands on London Instagram looks like.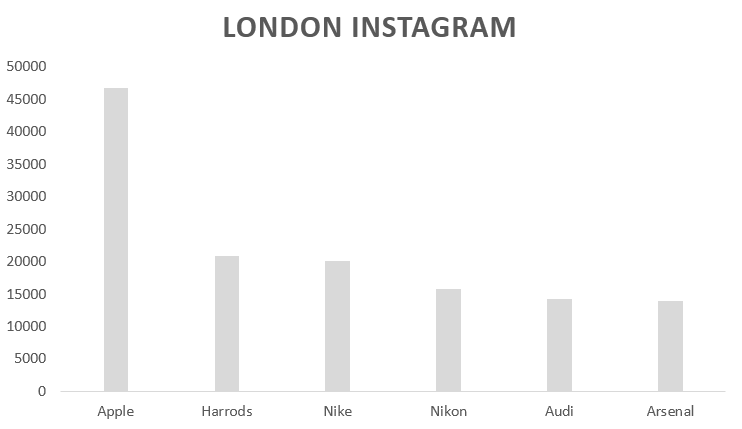 View Interactive London Instagram Map
However, the list is different for male and female instagrammers: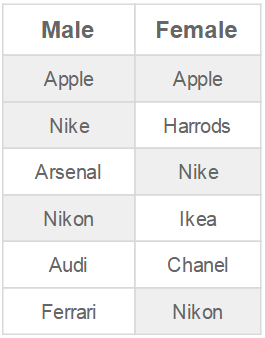 Brands preferences in age group 18-24 differ even more: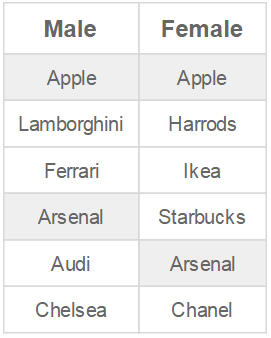 One of the most surprising things is the fact that Top brands are mostly mentioned by men, except for Harrods, although  60% of Instagram posts that were analyzed belong to women. This means the list of brands mentioned by women in London is more diverse.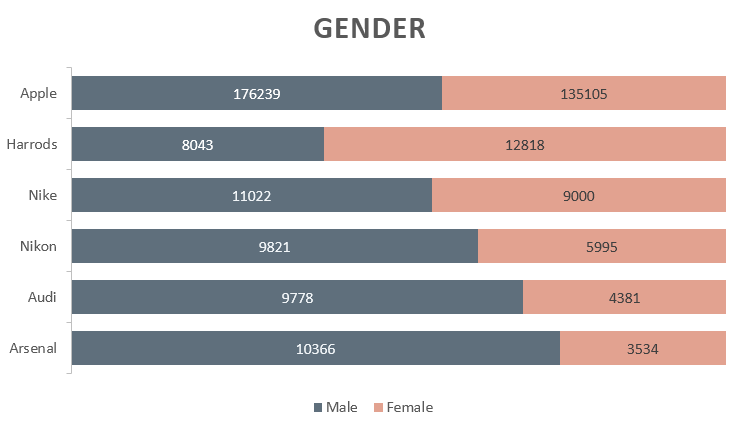 Majority of the posts belongs to the age group 25-34, which proves the recent numbers from The Statistics Portal.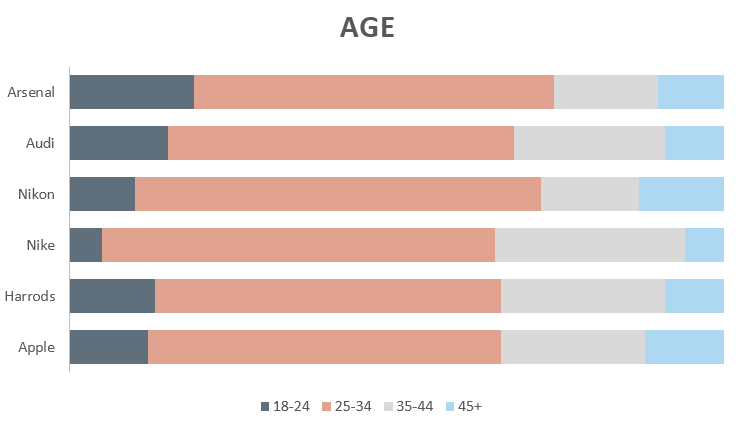 There are two income groups of londoners that are the most active on Instagram, 20-40K and 40-60K.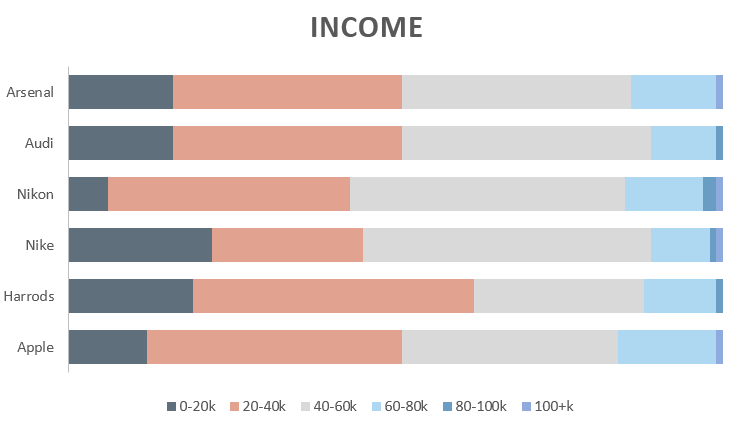 Group that especially caught our attention was – Male, aged 18-24 with high income. They seem to be mostly interested in expensive cars – Lamborghini, Porsche, Ferrari, Mclaren, Audi, and Bentley are on the list.
Generally speaking, young female users are more into fashion and lifestyle photography and young male prefer sports and expensive cars. One more thing is true for all types of instagram users – there would be way less great pictures on Instagram, if not for iPhone popularity, since Apple is leading among almost every social group, not depending on gender, income, and age. Among other leaders, there are fashion, car, sports, and tech brands prevailing, which only justifies the growing popularity of Instagram advertising.
View Interactive London Instagram Map
Interested in finding insights and visualizing social data about your brand? Let's Talk.
Using machine learning (ML), AI and Big Data technologies InData Labs helps tech startups and enterprises explore new ways of leveraging data, implement highly complex and innovative projects, and build breakthrough AI products. Our core services include Data Strategy Consulting, Big Data Engineering, Data Science Consulting.