Lately, artificial intelligence has been transforming every walk of life. Businesses from various industries have been looking for AI solutions providers to help them ease digital transformation. With the far-reaching impact of the pandemics and several industries in desperate need of automation, the demand for AI has exploded.

And that's just the beginning. AI will be gaining momentum, helping businesses automate manual processes and increase their efficiency.
InData Labs has been featured among the leading AI companies to watch for in 2021 by the Silicon Review. The company has been developing AI-powered solutions since 2014, focusing on innovating businesses of all sizes and from various industries. The InData Labs' mission is to bring the latest tech to businesses and help them grow.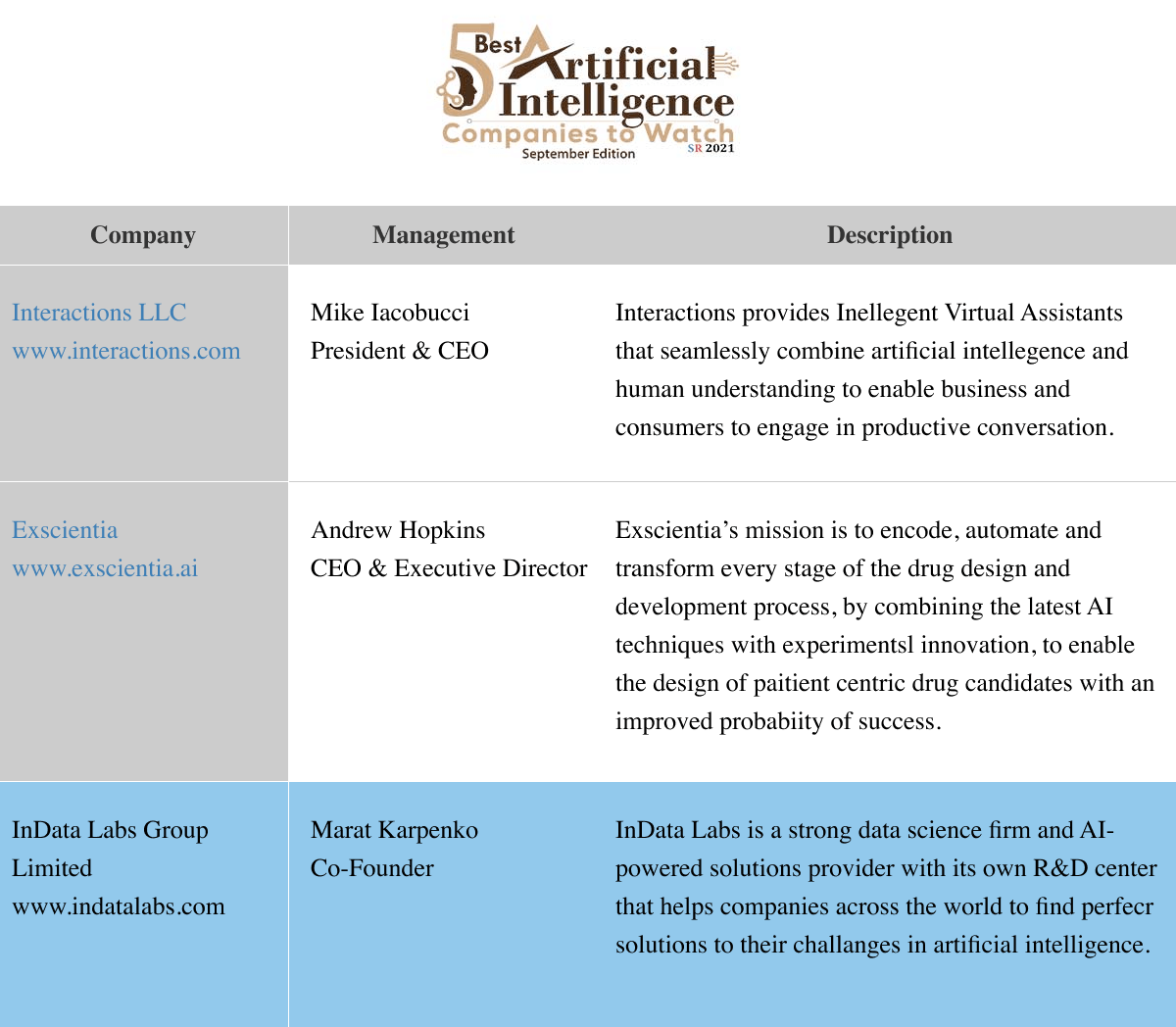 About InData Labs
InData Labs is a leading and reliable AI and Big Data solutions provider. The company is known for creating AI-powered solutions and a client-centric approach. The company has made an excellent reputation in the AI domain by delivering custom-made software that addresses the challenges of their clients' businesses. The key company expertise is AI and Big Data.
About the Silicon Review
The Silicon Review is a leading online magazine for business and tech-oriented companies and professionals. It's a medium for executives, corporations, and promising startups to share a vision on popular topics and network.
We'd like to thank the Silicon Review for noticing and appreciating our contribution to the AI industry. We'll continue to innovate and create solutions that streamline businesses across the world.