Artificial Intelligence is rapidly sweeping into various sectors, stretching from marketing to oil & gas industry. The integration of AI boosts efficiency, reduces expenses and removes monotonous issues from the endless manual workflow.
According to Statista, the worldwide AI market will reach a size of over half a trillion U.S. dollars by 2024 and such a demand will not diminish, as artificial intelligence provides incalculable benefits for any organization.
Recently InData Labs has been listed among the leading global developers and IT service providers for 2022 by Clutch. For over 8 years, the company has leveraged its expertise in AI-driven services and applied it to the realization of the clients' ideas.
We are excited to announce that InData Labs stands out at the top of the Clutch 2022 B2B leaders list: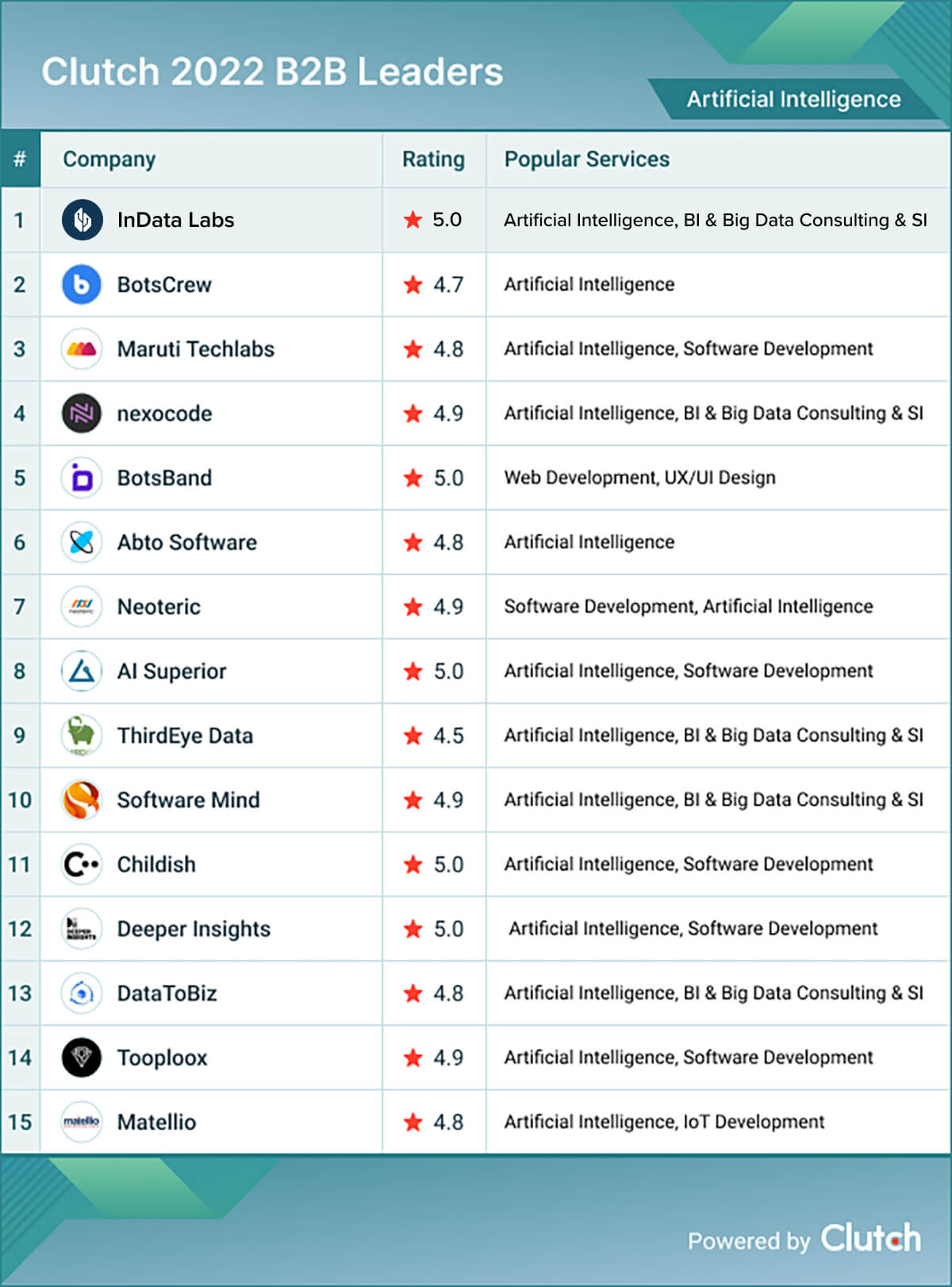 Has also made it to the BI and Big data list: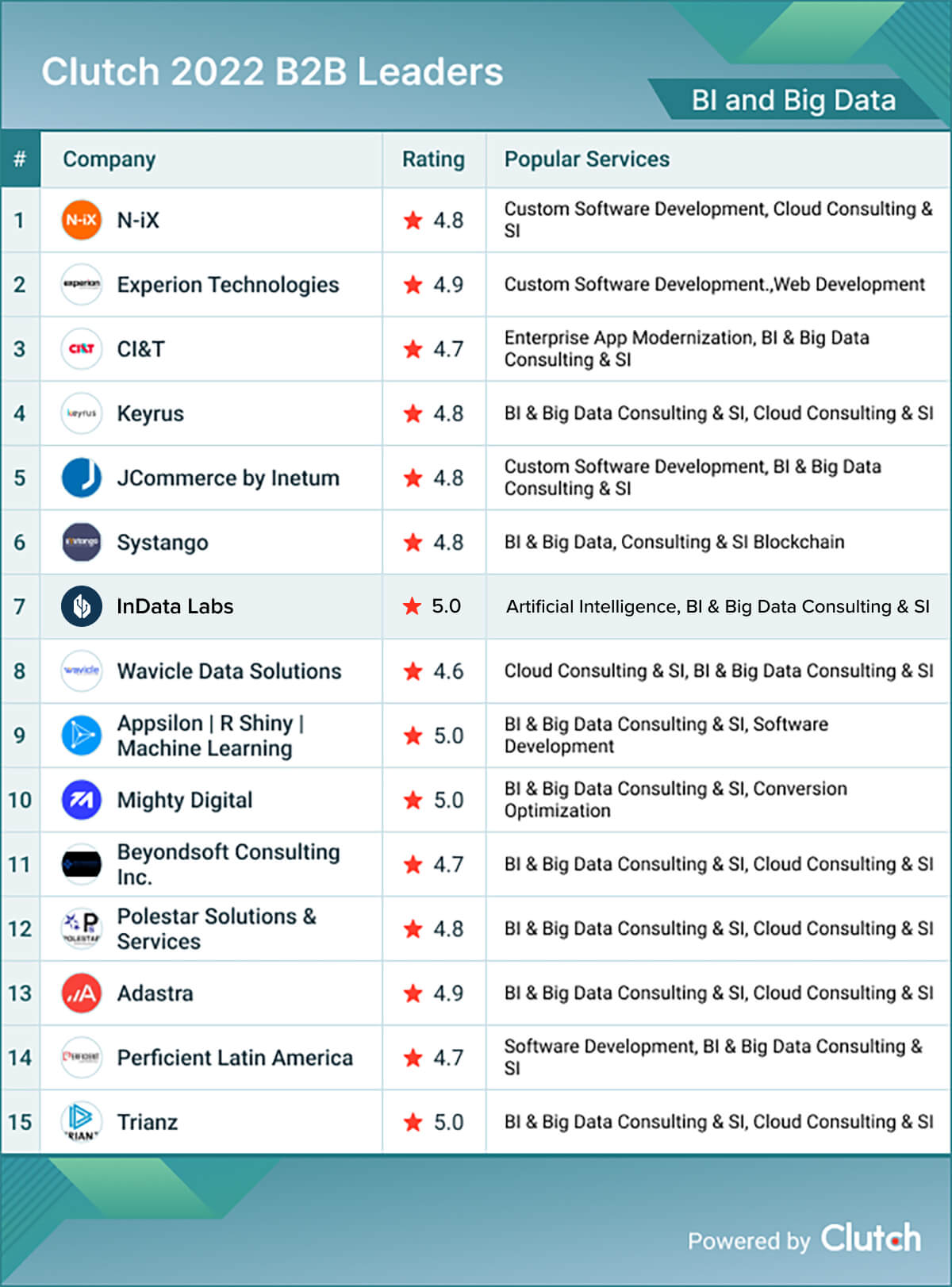 About InData Labs
Indata Labs excels as a leading company in the field of AI and Big data development. The firm was created in 2014 and so far has developed 150+ groundbreaking Big Data and AI projects for its clients from marketing, gaming, logistics, E-commerce, finance and other industries.
At present the spectrum of InData Labs' services includes:
AI Software Development
Machine Learning Consulting
Data Engineering Services
Big Data Analytics & Machine Learning
Data capture & OCR
Computer vision
NLP & Text Analysis.
About Clutch
Clutch is a reputable web platform providing in-depth reviews and data-driven context. By publishing the newest trends and analyzing the business activities, they post the most relevant ratings. This is what enables the users not only to find a solid B2B company, but also to advance their knowledge in the IT sector.
We are grateful to Clutch for highlighting us among the top IT service providers of 2022. In the upcoming 2023, we will continue to broaden our expertise and improve our professional skills.
We aspire to create as many profitable Big Data and AI projects as possible and hope to let every organization enjoy the tremendous benefits of advanced technologies.