Here at InData Labs, we realize it can be next to impossible to balance high-quality software development while also maintaining the core processes that set you apart from other firms.
We live in an era, where technology is changing the way we live and run a business at an unprecedented rate. To outperform competitors, it's necessary to keep up with the trends and harness the latest technology. To help you out with the latter, you can approach InData Labs.
We hold excellent market repute with our best in class AI-powered solutions. Our mission is to spread the power of AI to every business, and we help organizations of all sizes create unique and effective products to shape intelligent business processes.
Our core competencies are:
CV and OCR
Predictive Analytics
NLP
Big Data and BI
The company was founded back in the year 2014 with the purpose to empower customers around the globe with AI technology. Our devoted team of engineers and data science consultants helps companies address their AI and Big Data challenges with ease.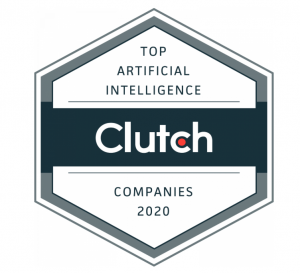 This year, InData Labs has been named among best-performing AI companies by Clutch's 2020 company rankings in the following categories: Cognitive Computing Companies and Natural Language Processing Companies.
We can back up these high ratings with extensive expertise in sentiment analysis, face detection, risk assessment, fraud detection, behavioral recommendations, and AI assistant development.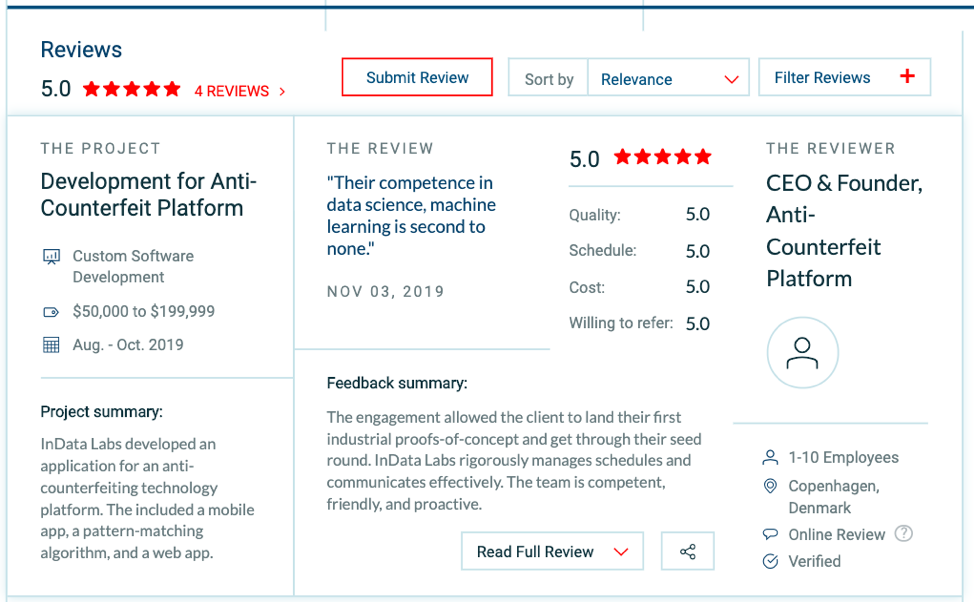 We do appreciate the time and effort our clients have put through to review us on Clutch. We also would like to express our gratitude to Clutch for having listed us.
We'll keep on delivering top-notch services and contributing to the data science community. If you are looking for a reliable partner for your breakthrough AI project, please drop us a line, we will be happy to talk!