Sentiment Analysis for Winning Customer Centricity Battle
18 July 2016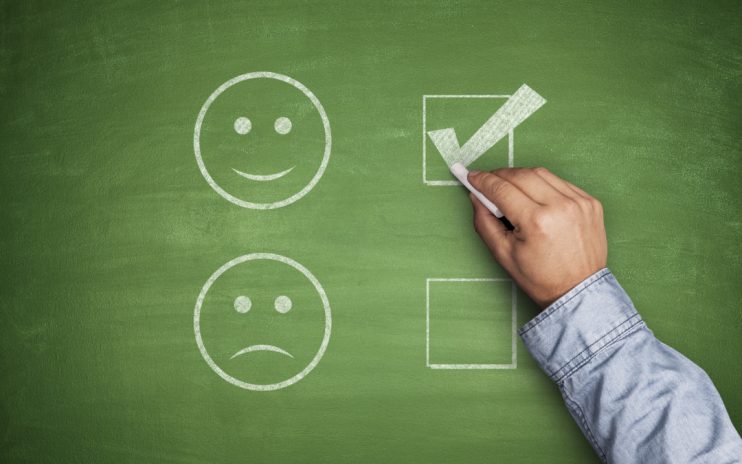 According to Gartner Survey, Customer Experience is the new battlefield. 89% of companies are expected to compete mostly on the basis of customer experience, versus 36% four years ago.
In the era of customer-centricity, it is important for businesses to integrate the most efficient tools and technologies for customer service.
One of the most effective modern solutions that can help start creating outstanding customer service is consumer sentiment analysis.
Sentiment analysis provides companies with a much-needed assist to stay responsive to customers, market opportunities, and trends.
Companies have long depended on data from customer surveys, call center interactions and focus groups. Such data was structured, kept in one place and handled through BI applications in order to help in improving customer service, product enhancement, and competitors benchmarking.
The situation has radically changed with the emergence of social media and various online platforms, where the majority of companies' customers, both satisfied and furious, are dwelling. And this is their opinion that counts and shapes brands' perception and sentiment.
How InData Labs Sentiment Analysis technology works
Simply put, Sentiment Analysis is the process of determining whether a piece of writing is positive, negative or neutral.
Say you want to find out how new movie is perceived on Twitter. Sentiment Analysis technology will do that for you. You can even learn why people find it good or bad. For example, If "too boring" is a prevailing trend, you immediately learn why the audience didn't like the movie.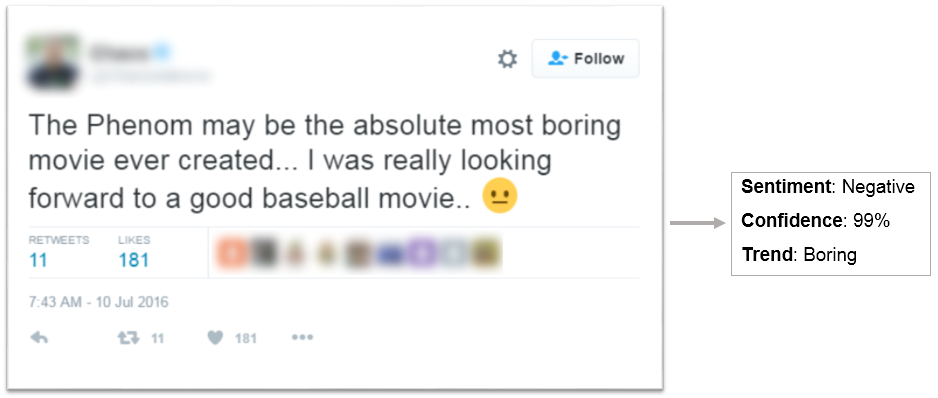 We use machine learning to train our system, based on various rated reviews (movies, restaurants, hotels, etc.) and short social media posts including emojis. We use only short posts while training our models. This helps to avoid ambiguity. Using real posts and reviews basically, means that every item in the training dataset is annotated by humans first.
How companies like yours can benefit from sentiment analysis:
Analyze large amounts of publications on the web very fast

Get a view of a wider public opinion

Track and adjust marketing campaigns in real time

Eliminate bias possibilities associated with the use of focus groups and questionnaires

Address your client's concerns faster and in a proactive manner

Save time on reading through thousands of reviews trying to define their sentiment.
Conclusion
Today's companies have to survive in a very harsh reality, where bad experiences can be shared with millions of people around the world within a matter of seconds. For a company in order to improve customer experience, it is necessary to gather a lot of positive customer sentiment. But it is almost impossible to improve it without a proper way to track and measure it and it is difficult to get to the big picture really fast surrounded by terabytes of reviews, mentions, tweets and blog posts.
Wanna be the first to read our next great article? Subscribe to our blog.
Already have a project in mind? Let's talk.