AI has become an integral part of our personal lives. During the pandemic, it's been helping combat the virus, facilitating access to home workouts, reshaping home work, and more. According to Fortune Business Insights, the global AI market will reach USD 266.92 billion by 2027. And that's just the beginning. In the coming years, AI will continue to augment our lives with tech innovations.
The Manifest has listed InData Labs among the top tech companies in 2021. They ranked tech solutions providers among AI, Big Data and Machine Learning.
Take a look at the listings:
Top AI companies list: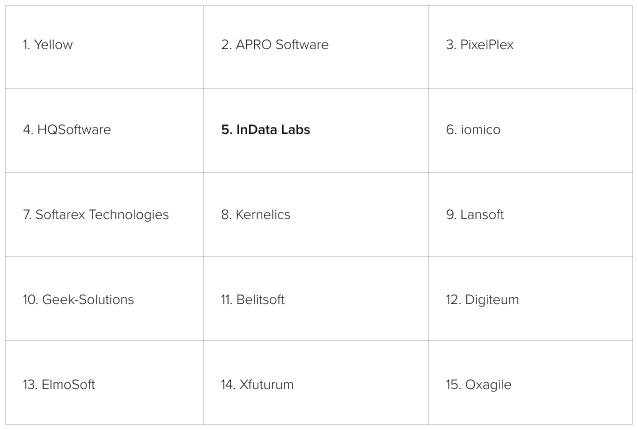 Leading Big Data companies: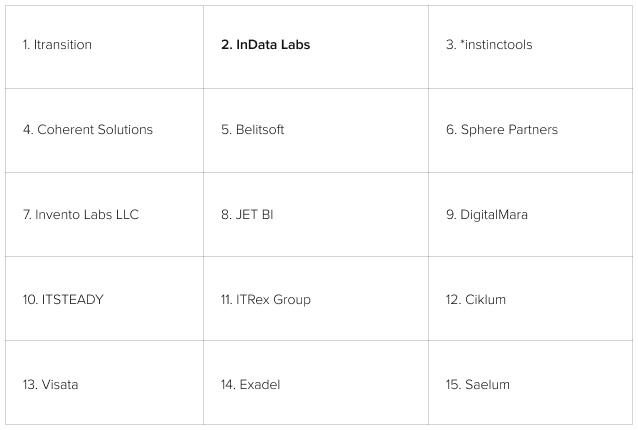 Top Machine Learning companies: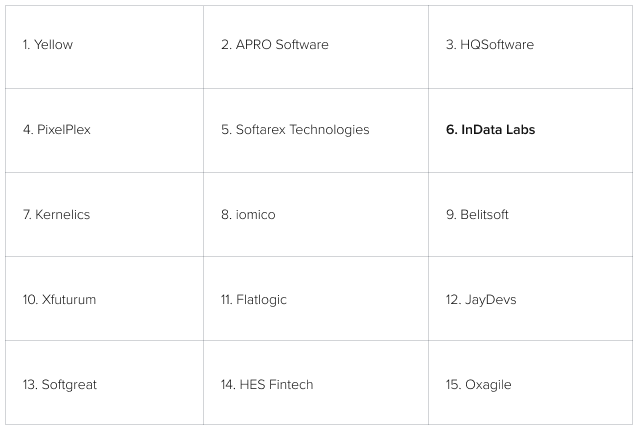 Most Reviewed IT services list: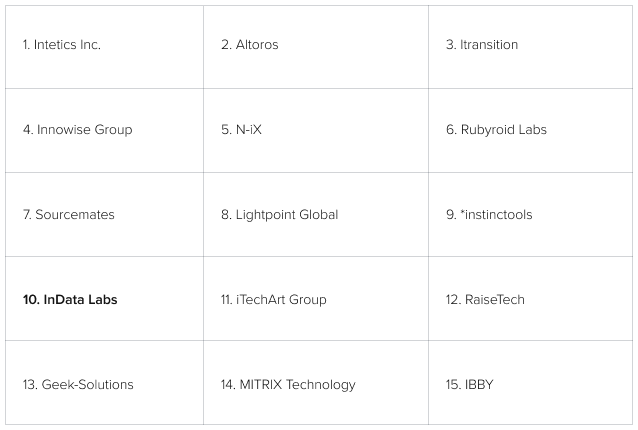 We've been also listed among most reviewed companies, which shows that our clients value our expertise and dedication to work, leaving positive feedback about us.
About InData Labs
InData Labs is a top-performing data science and AI company. Our key expertise are artificial intelligence, data science, Big Data, computer vision, predictive analytics, and NLP.
Since the foundation, we've been helping our clients leverage AI and data science for greater business results and business digitization. We create custom solutions for various businesses and industries, considering the business requirements and domain specifics. We aim to help clients use the most of their data and implement AI for better business outcomes.
About the Manifest
The Manifest is a business news platform, powered by Clutch, that gathers data about companies and verifies. It helps business executives find the right service providers for their business.
We'd like to thank Manifest for featuring us among top AI, Big Data, and Machine Learning service providers. We'll continue to grow our knowledge and over deliver to our clients.