Predictive analytics in personalized care is much more than only treating and preventing disease. It is also about reimagining the healthcare system to better serve future generations. Personalized Big Data precision medicine has the potential to offer efficiencies that will ensure the sustainability of healthcare systems in the face of growing prices.
In 2021, healthcare practitioners have access to a plethora of data. There is no scarcity of information on patient healthcare data, which includes EHRs/EMRs, medical pictures, insurance claims, medical equipment, and administrative data.
The sheer quantity and number of data sources available to many healthcare systems and organizations can be daunting, especially when dealing with databases that do not communicate with one another.
To really promote better patient outcomes, you must have a 360-degree perspective of the patient, including their full medical history, socioeconomic determinants, and other factors.
Personalized Care Modeling. Why Is It Critical?
Predictive analytics software provides healthcare practitioners with clear advantages of adapting a patient's health background to provide more sustainable healthcare facilities. Other applications include the capacity to target prospects along their healthcare journeys in key times and provide fully customized care consistent with developing patient-centered models of delivery.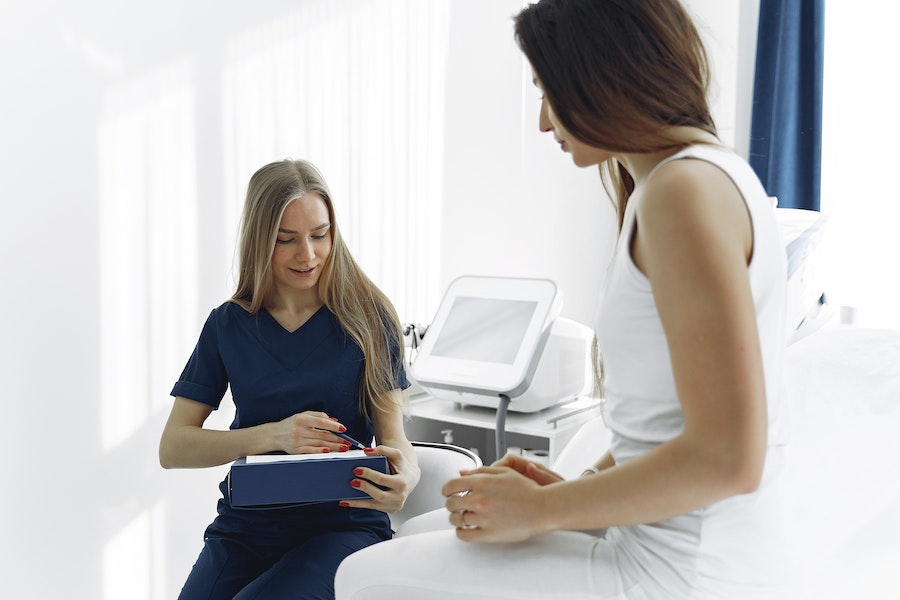 Source: Pexels
Great advantages of predictive analytics are reduced patient risk and lower total expenses. With a patient's health worsening, metadata might suggest that medical professionals can take action sooner, leading to decreased risk to the patient and cheaper expenses to the hospital if you can spot diseases early.
According to Health IT Analytics, it's a predictive tool for companies, government, and health agencies to expect possible pandemic outbreaks created by a national quality forum for minorities. But what exactly is predictive analytics and modeling — and how do healthcare organizations apply this data-driven approach to provide more personalized care to their patients?
Predictive Analytics in Healthcare: Must-Know Statistics
The Global Healthcare Predictive Analytics Market size will cap $7.8 billion by 2025.
In a study bagged by the Society of Actuaries in 2017, almost 90% of healthcare organizations pointed towards predictive analytics to be the key component to thrive in the healthcare industry.
According to the National Academy of Medicine, the US spends a ballpark amount of $750 billion annually on inadequate healthcare services and inefficient procedural care.
What is Predictive Analytics?
Using data, statistical algorithms, and machine learning approaches to identify the likelihood of future events based on previous data is known as predictive analytics. The aim is to provide the best prediction of what will happen in the future, rather than just knowing what has happened.
What is Personalized Care?
Until recently, medicine was mostly a one-size-fits-all approach, with treatments and drugs being prescribed based on limited information based on statistics of broad populations rather than specific patients. Even with the most recent scientific breakthroughs, this was the best we could accomplish.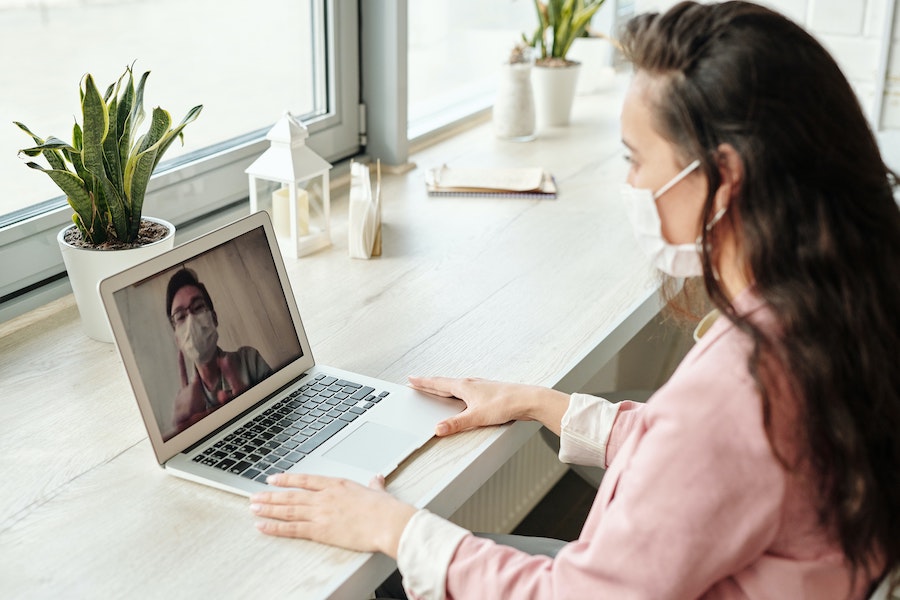 Source: Pexels
Recent advances in new science have paved the way for a more customized approach to medicine and healthcare in the medical sector. It is based on the more accurate, predictable, and helpful medication that is tailored to each person's genetic make-up. This is resulting in significant advances in diagnostics, medicines, and therapies that are safer and more effective. Tailored medicine or personalized care is the name given to this innovative approach.
What does Personalized Healthcare Mean?
Personalized healthcare (PHC) is a personalized medical care framework that integrates predictive technology with a patient to coordinate treatment with the primary objective of health promotion and prevention.
What are the 6 Principles of Personalised Care?
Personalized Support and Care Planning (PSCP)
Enabling Personalized Care plans
Shared Decision making to deplete the system deficiency
Support self-resource management
Social community-based campaign support
Complaint to law and legal rights by choice.
What is a Personalized Health Plan?
Personalized health care (PHC) is a medical practice paradigm in which prediction, prevention, strong patient involvement, shared health care decision making, and care coordination is important to achieving better results at a lower cost.
It assists individuals with various physical and mental health issues in making health-management decisions so they may live the life they want to live, based on what matters to them and the evidence-based, high-quality information provided by the health and care providers who support them.
Personalized Health Analytics Plans to Better Healthcare System
Being a personalized patient-centered healthcare service provider, your patients demand a coherent, smart experience. Patients expect a smooth tailored experience, whether you're conducting a basic check-up and seeing a specialist.
Here's how you can leverage Predictive Analytics to provide more succinct and streamlined personalized care solutions for your patients.
These are the benefits of personalized medicine.
● Improved Control on Patient's Health
Health organizations can identify and proactively avoid alerts of severe medical occurrences by combining patient recordings with other health data.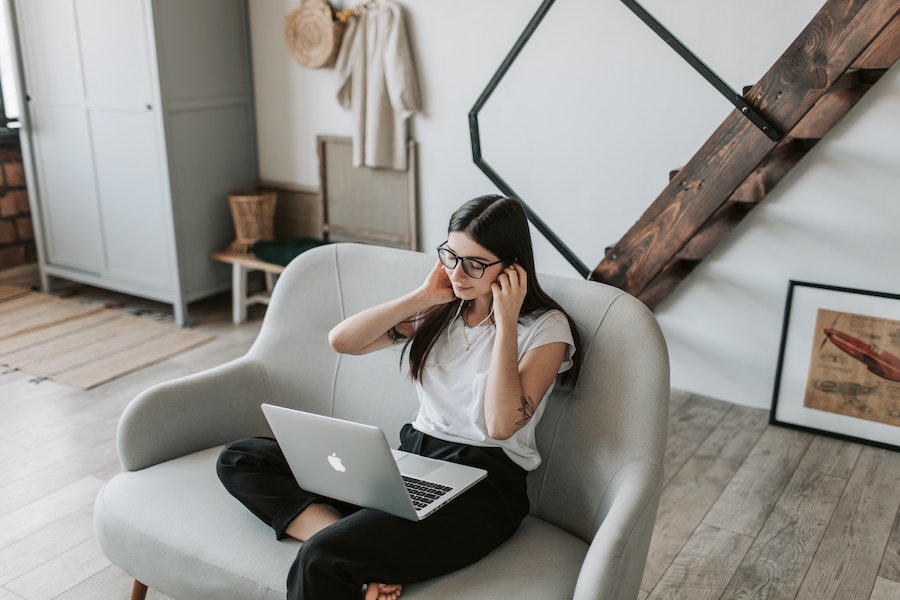 Source: Pexels
● Comprehensive Healthcare Support
Strengthening patient-centered approaches concentrate on the entire person instead of isolated results. Predictive technologies enable lifestyle, symptoms, and treatment information to be gathered and integrated to provide a comprehensive therapy plan.
● Streamlined Staffing and Management Support
Predictive tools, such as the provision of equipment and personnel requirements, can also be used to assist reduce total expenses.
● Enabling Enhanced Patient Care
As pandemic pressures increase personalized care, means customization has taken center stage. Predictive technologies enable the development of completely individualized treatment programs that are suited to the specific needs of each patient.
● Strengthening Data Security
By enabling AI into the healthcare space, the service providers can get more control over their patient's health statistics which enables healthcare providers to study patient history more precisely.
Benefits of Predictive Analytics for Healthcare
Predictive analytics helps medical professionals of all levels to get insights, forecast outcomes, propose next steps, and automate operations for business users.
Predictive analytics in healthcare can help organizations:
● Regulate Fixtures and Avoid Patient Leakage
It happens every day. Late arrivals and no-shows disrupt the schedule even after a patient confirms their appointment. Predictive analytics may help sort through data to have a better understanding of the larger picture. Patients may lack access to a car and so cannot schedule an appointment, or childcare may fall through at the last minute.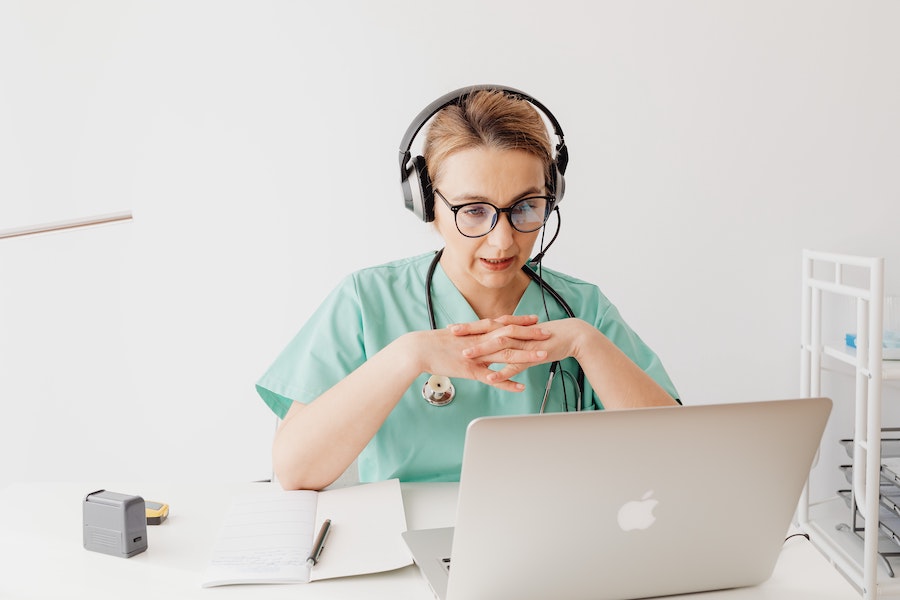 Source: Pexels
It's possible that you have a doctor's office closer to their home or job that they can easily access. If AI detects that a patient does not have access to transportation (as part of their socioeconomic determinants of health), the physician is notified and can assist the patient in arranging a ride to prevent missing the appointment. It can also assist you in comprehending the total scope of your healthcare provider network. If most of your patients are parents with small children, you may want to prioritize recruiting more pediatric experts or providing pediatric services in the same facility as adult care.
● Help Identify at-Risk Patients
Specific risk factors for distinct groups can be identified using predictive analytics. It can, for example, identify diabetes patients who are at high risk of hospitalization based on age, concomitant chronic diseases, medication adherence, and previous patterns of personalized home care. Predictions of disease and chronic illness based on this research can lead to early treatments aimed at reducing emergency department visits and hospital readmission rates.
Rather than waiting for a high-risk patient to come in for a routine check-up, you may give proactive treatment by emailing or calling to remind them to come in, visit a specialist, or undergo specific screening or imaging tests. You may also increase awareness of various concerns for your patients, such as conducting an email campaign about the health effects of smoking and helping those who want to stop.
● Chronic Illness Prevention & Disease Management
Predictive healthcare IT analytics solutions, such as remote personalized health monitoring and artificial intelligence, can work together to assist hospital decisions about risk assessment and threshold warnings.
This feeds into personalized messaging to remind patients to refill medications or to assist them if they are having difficulty getting refills or going to the pharmacy.
This technology can help the parties involved reduce readmissions, emergency department visits, and other undesirable events in the future. AI may notify a care manager of patients who are falling behind on their treatment plan and propose targeted outreach. These are the kinds of seamless patient experiences that inspire improved adherence to care pathways and, as a result, improve health outcomes.
● Population Health Management
Practitioners can enhance patient outcomes by using predictive analytics to pick the optimal treatment strategies. Using what is known about a patient's present illnesses, medications, and personal history, AI may discover additional patients within a population cohort that are similar.
Machine learning algorithms can detect similarities in EMR data to group together similar patient procedures and develop therapeutic strategies that result in the greatest patient outcomes. The treatment plans supplied to the physician to review these individuals based on data aggregation to find the best appropriate choice for a patient.
● Smooth Patient Scheduling and Health Management
AI like facial recognition in healthcare, can forecast peak difficulties, as well as the weak areas of the workflow, allowing for the creation of an effective plan that avoids severe burden and unnecessary downtime.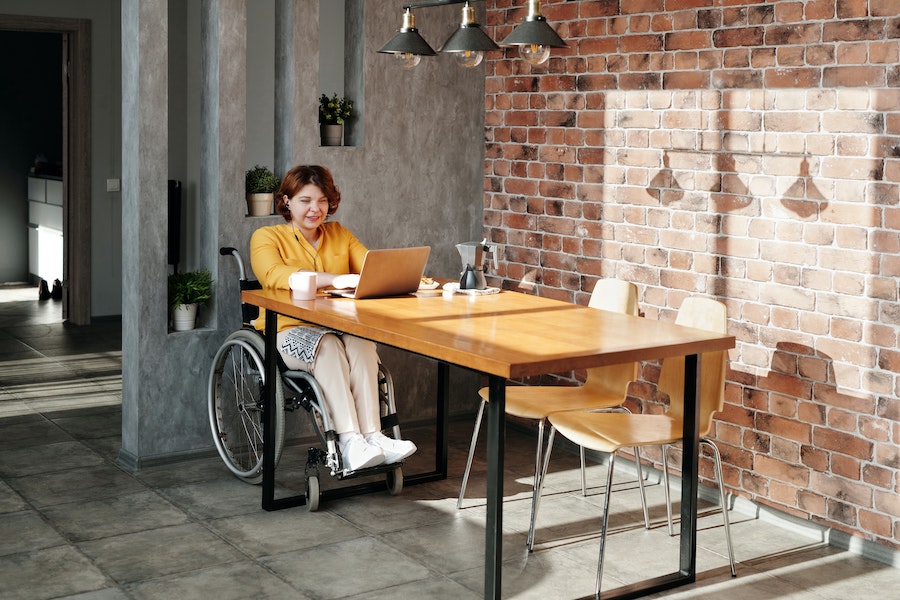 Source: Pexels
Predictive analytics can show your staff how many appointments to schedule on a particular day and how much room to keep available for emergency visits by analyzing seasonality, typical trends, and clinic capacity. This can also aid in preventing patient leakage owing to scheduling issues. If your primary care physician sends you to an oncologist for a cancer screening, but the oncologist on staff is booked for six weeks, the patient is more inclined to seek care elsewhere as soon as workable.
Retail Meets Healthcare for Consumer-Focused Data Analytics
The domain of consumer analysis has been merging with healthcare, retail consumer behavior, and data analytics to create advanced predictive analytics models. The latest report of JLL Healthcare Solutions observed that patient-centered care, in combination with current trends on consumer emphasis, has brought retail models to the forefront.
The adoption of medical health records on a global scale in large hospitals and health systems has been a life-changing decision in the healthcare industry. Data analytics has the capability of predicting the future and helping organizations to stand before consumer trends.

Adopting a consumer-centric retail strategy in the healthcare industry helps to create a better engagement between physicians and patients. The holistic patient experiences help to meet the rising expectations among the patients. The health plan leaders must embrace data analytics for performing better within the competitive market. The application of data analytics models has been an effective strategy.
POS analytics have become a necessity for the healthcare industry:
With the help of data analytics tools, better business and personalized care decisions can be taken regarding their stocks, customer experiences, and staff performance.
Analytics offers in-depth customized reports for optimizing the inventory stock, saving manual space, time and effort.
The data analytics offer an insight into the customers' buying habits and communicating new stocks to them, keeping customer loyalty at the forefront.
The affordable and accessible reports by analytics help to streamline business processes, tracking inventory, sales, and employee performance.
With the right awareness of healthcare techniques, healthcare professionals are constantly benefiting from enhancing the consumer experience. The analytic capabilities of the retail sector are refining continually. In Addition, the healthcare industry is constantly shifting towards a consumer-focused model. This intersection of health care and retail is becoming increasingly inevitable. POSQuote reviews and offers advanced POS systems for retail businesses. To know more about how it can help in the healthcare industry, head over to their website.
The Takeaway
The significance of addressing the health requirements of potentially high-cost patients cannot be overstated. Predictive analytics can turn personal care into a gamified experience that combines health data coupled with behavioral information to enhance lifestyle and function as a preventative tool.
The possibility and advantages of predictive analytics are growing, with the most recent AI and machine learning technologies now allowing healthcare practitioners to answer not just what occurred and why it happened, but also what will happen and give insights on the best course of action to follow.
As more clinicians engage in comprehending the abundance of data at their fingertips, technology will continue to play a critical role in enhancing patient care and outcomes in the future.
Author Bio
Olivia is a content strategist at Outreacheo. She has been working in social media and content marketing for five years. She specializes in the health, tech, innovation, and travel sectors. When she is not writing, you will find her teaching math, and trying new recipes, and listening to sci-fi audiobooks.
Have an idea for an innovative project for healthcare and need help with its implementation? Contact us at info@indatalabs.com.