Clutch.co Identifies InData Labs as a Leading Hadoop Consultant!
21 June 2019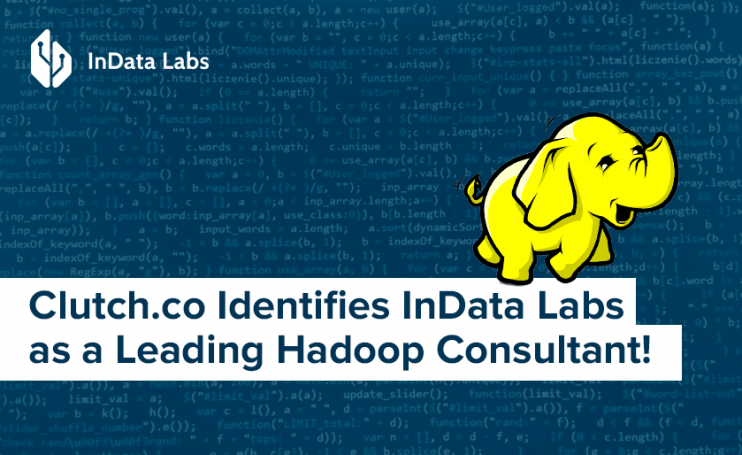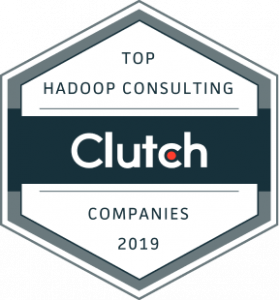 As we have quickly grown over the last 5-years, InData Labs has been able to become a leading data science firm and AI-powered solutions provider. Our team strives to bring the power of AI to every business we work with in order to solve their big data challenges. We are excited to share that Clutch.co has recognized our work, as they recently named us as one of the top Hadoop consultants in the industry!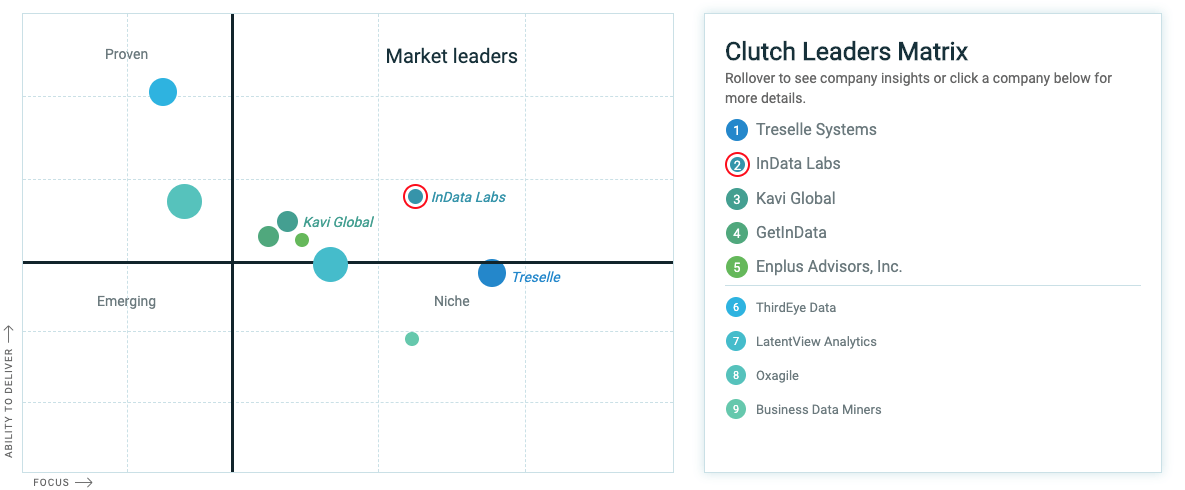 Clutch, centered in Washington D.C., is a B2B rating and reviews firm devoted to bringing together businesses with the best agency or service provider for their particular needs. They analyze agencies and providers based on reviews from their clients, their industry knowledge and expertise, and their ability to deliver high-quality services. During their independent method, analysts chatted with our clients to obtain comprehensive knowledge about our approach to providing solutions. Many of our clients left kind comments, but there were a few that were especially reflective of our work.
"They have good data science expertise," said CTO of OWHealth (FLO) Andrew Kovzel. "Overall, we've had a very good collaboration, and I highly recommend InData Labs.
The Project Manager of a Social Media Marketing Firm also had a positive experience, stating "They provide advice and expertise on how we can implement features, which is very important for me."
Along with being listed on Clutch, our success expands to the firm's sister-sites: The Manifest and Visual Objects. The former, shares industry reports, state-of-tech news, and how-to guides to help businesses efficiently find their next partner. For example, you can browse machine learning companies, like us. Similarly, Visual Objects is a platform to help businesses visualize a future project by showcasing the portfolios of creative, design, and development agencies.
We genuinely appreciate the time our clients have taken to review us on Clutch, and Clutch for awarding us this honor. As we keep growing, we hope to continue helping the data science community grow.