When it comes to digital transformation, the pandemic crisis has taught important lessons to top AI companies and global businesses. The most valuable moral is the potential data analytics and intelligent systems put forward. Hence the top 5 AI companies we're reviewing today already have an edge.
Amid the outbreak, companies struggled to adjust to developing reality, remote practices, and changing customer patterns. Businesses had to beef up online shopping options, automate the workload, and go as digital as they could.
AI and machine learning solutions for the business grew in popularity. And it wasn't surprising. Companies needed a way to pivot and artificial intelligence was the way. With this rapid uptake, AI companies mix and match myriad technologies. The latter helps businesses stay afloat.
With that said, let's have a look at 5 performing AI companies that led digital transformation for global businesses this year. We'll also dwell on the state of AI in 2021 and upcoming trends for the year 2022.
The state of artificial intelligence in 2021
The year 2021 will go down in tech history as the year of raised automation awareness. COVID-19 skyrocketed digitalization across many industries. Early on in the pandemic, finance and accounting attracted the most investment into intelligent automation initiatives. The investments amounted to over $52 million on average. Other industries lagged behind, contemplating the need for smart systems.

Besides commercial sectors, AI and automation are stepping up for public-sector organizations. Its use cases include mission-critical infrastructures like national electric grids and the fight against the pandemic.
Thus, different countries added automation to airport security infrastructure. Hands-free access systems help airports reduce traffic congestions. A safer entrance also prevents the spread of viruses.
Besides, several institutions used AI to find effective treatments and develop prototype vaccines. DeepMind and several other organizations have used deep learning to predict the structure of proteins associated with SARS-CoV-2.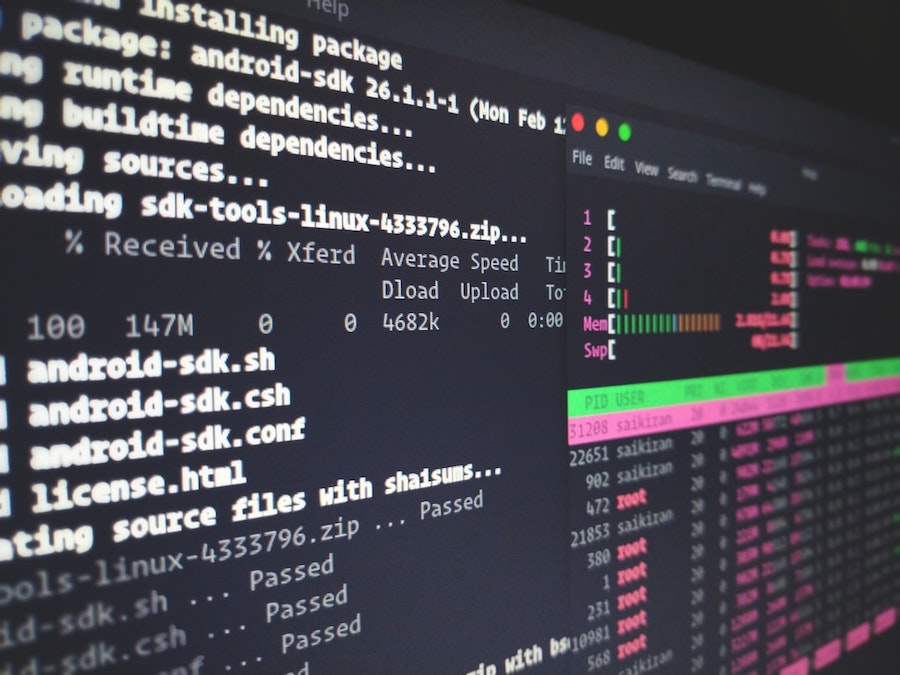 Source: Unsplash
Thus, automation has permeated almost every sector. Finance, healthcare, and education have seen the largest advent of AI with adoption rates of 17% to 9%. At the same time, retail and logistics have remained the advocates of smart systems and AI E-commerce tools. The pharmaceutical and chemical industries are just testing the waters of automation.
5 leading AI companies in 2021
AI companies are at the core of any smart application. Whether it's machine learning consulting or advanced analytics, technical vendors leverage a combination of cutting-edge tools to deliver automated systems to businesses. The landscape of automated innovations is diverse. Clutch lists over 3K tech suppliers that provide a suite of intelligent services.
Today, we'll narrow it down to five top AI research companies. Each of them established a dent in the market and boasts deep expertise in automated infrastructure.
DeepMind
Location: London, the UK
Focus: Artificial General Intelligence
First on our list of top AI research companies is a British tech vendor DeepMind. The company started in 2010 when the tech world wasn't much interested in AI. Later, it was acquired by Google. Today, DeepMind is an established tech vendor that builds general-purpose algorithms and programs for simulations, E-commerce, and games. DeepMind Technologies operates across the UK, USA, Canada, and France. The company hires scientific researchers, game designers, AI engineers, and more.
Among the most outstanding projects of this company is understanding protein folding. For that, DeepMind built a system of AlphaFold which predicts the shape of proteins. This research holds great potential for every field of biology and sheds light on the mystery of living organisms. Alpha Fold is also applicable to coronaviruses. Thus, DeepMind shared predicted structures for some of the proteins in SARS-CoV-2.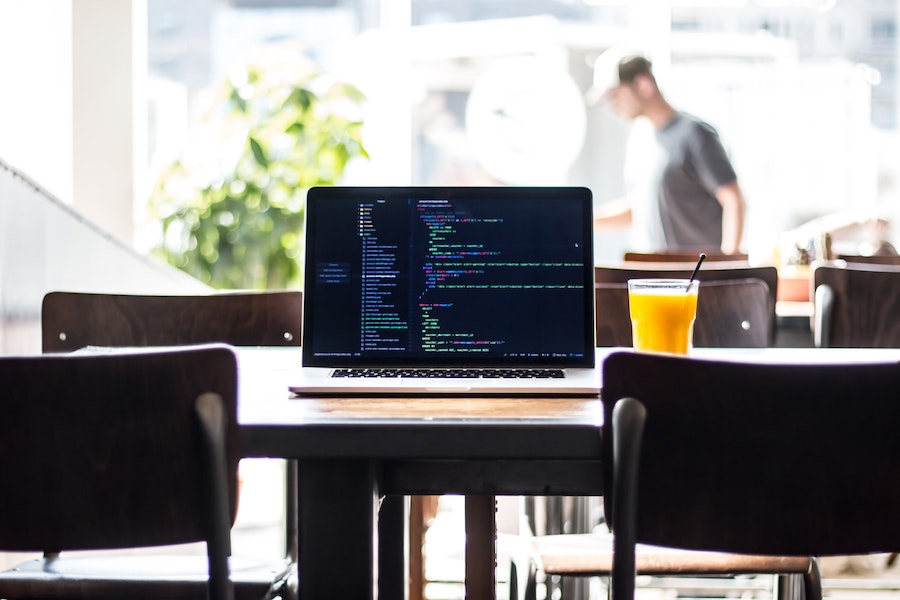 Source: Unsplash
DeepMind has even spun off a new company focused on drug discovery this year. Overall, this tech giant is standing at the gates of general and capable problem-solving systems, with numerous breakthrough projects fueled by machine intelligence.
InData Labs
Location: Nicosia, Cyprus
Focus: Big data, artificial intelligence, predictive analytics, computer vision
InData Labs is a top-rated data science company and AI-powered solutions provider with its own R&D center. Today, this tech supplier is home to 60+ data scientists, analysts, AI engineers, and architects. InData Labs also has a globally distributed team of experts covering specific areas of expertise to meet all clients' business needs. The company has been operating since 2014, providing AI software development and consulting services for global businesses among which Wargaming.net, AsstrA and others. Its flagship services rely on cutting-edge technologies including computer vision and OCR, predictive analytics as well as machine learning and NLP.
Its smart solutions amplify a vast number of industries with automated capabilities, recommendation systems for exponential sales growth, predictive analytics for enhancing business operational efficiency, human body pose estimation for tracking and analyzing human movement or activity, NLP-powered software for customer review collection, etc.
InData Labs has rendered over 150 projects that encompass an enormous field of AI expertise. Its latest projects include building a predictive analytics module for a large E-commerce platform, freight rate prediction software for a logistics firm, predictive maintenance solution for manufacturing enterprise, dog face identification software, pose tracking solutions, and others.
To improve their services, InData Labs' team works together with the R&D departments of the world's leading companies. The results of their R&D research work have been implemented in an innovative visual search approach, logo detection solutions, custom pose estimation models, and others. In 2021, the company was featured in numerous ratings of best AI companies and recognized as a leading provider of smart software.
Master of Code Global
Location: California, US
Focus: Conversational assistants
Master of Code is one of the top AI chatbot companies. Thus, the team is positioned to build AI-powered conversational solutions and deliver their own products like Presentain. Since 2004, Master of Code has contributed to a great number of diverse projects for mobile and web solutions.
With 6 offices around the world, the company shares its proficiency in enterprise-grade chat and voice solutions with global businesses. Their AI-powered chatbots became an integral technical asset at Tom Ford beauty, AVEDA, and others. Master of Code is a certified delivery partner of LivePerson.
CureMetrix
Location: California, US
Focus: Healthcare
Next in line with the best AI companies is a healthcare-focused startup. CureMetrix leverages intelligent algorithms to support better clinical outcomes. The company provides AI-field solutions for breast cancer treatment, radiology, and more.
CureMetrix is best known for its own FDA-cleared software called cmTriage. The tool uses an algorithm to identify a suspicious region. Then it sends a notification triage code to the radiologist's mammography worklist. As a result, a radiologist can prioritize urgent cases on their mammography worklist. cmTriage can also optimize the clinical protocol and the clinic's resource allocation.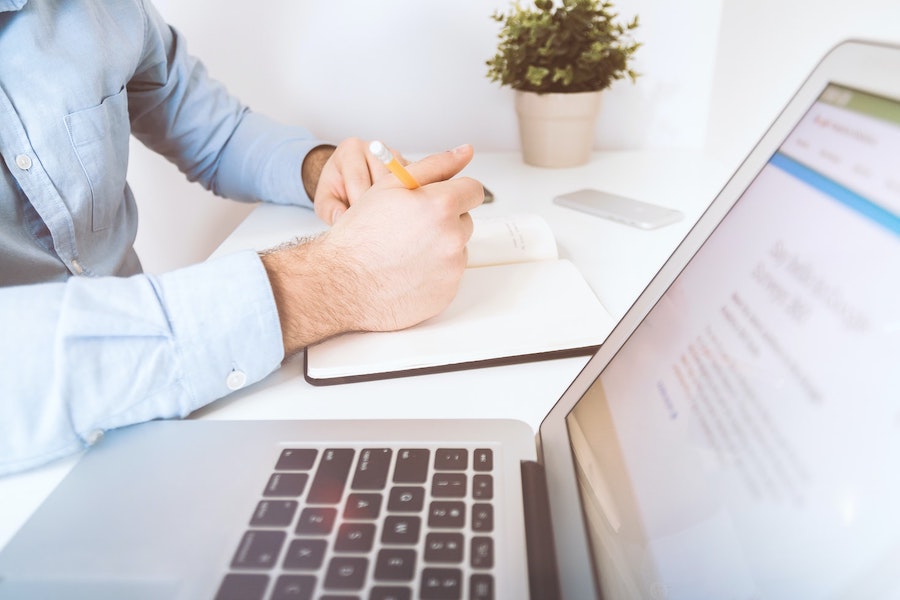 Source: Unsplash
CureMetrix is also collaborating with practicing radiologists to validate their efforts. Among their partners are also the University of California, San Diego, MD Anderson Cancer Center, Hoag Health Network, and Johns Hopkins University.
Nuro.ai
Location: California, US
Focus: Robotics
Nuro is a robotics-focused AI company that specializes in custom electric autonomous vehicles. The company fast-forwards the future by offering self-driving devices that make delivery faster, easier, and more exciting. Their bots saw the world in 2020 and were approved by the National Highway Traffic Safety Administration since the vehicles are made to carry goods instead of humans.
Nuro has introduced bot delivery to local communities in Texas, Arizona, and California. Also, its products received wide recognition among established enterprises. Thus, in 2021, Nuro is a partner of Walmart, Domino's, and Kroger.
Thanks to AI capabilities, their delivery bot has a rich representation of the road without any blind spots. The company places robust AI features like mapping on top of advanced hardware. The reliability of its autonomous delivery makes it fit for anything from grocery to pharmacy. In November 2021, the company raised $600 million in a Series D round of funding from A-list investors, including Google.
Now let's see what intelligent trends we were after in 2021 and whether they maintain their stronghold in 2022.
Key artificial intelligence trends and predictions for 2022
COVID-19 continues to upend global businesses with unpredictable trends and patterns. Despite trying hard, companies struggle to embrace evolving tendencies. Now, it's clear that accurate data analysis and automation are the only magic wands that can help navigate this uncharted sea.

Hyper automation
Automation has long been the top prediction for the years to come. Hyper automation inherits the principle. Thus, it embraces technology to automate tasks and ease the strain on employees. But this time, intelligent systems will get down to more complex and holistic automation.
Thus, companies will strive to automate functional business parts to ensure business continuity during pandemic times. Moreover, the benefits of hyper-automation include greater productivity and lower operational costs. The adoption of AI, ML, and IoT will fast forward hyper automated processes.
Decision Intelligence
Data is the north star for any successful company. And data science is what helps shed light on effective data strategy. In 2022, data science is projected to become more encompassing and powerful.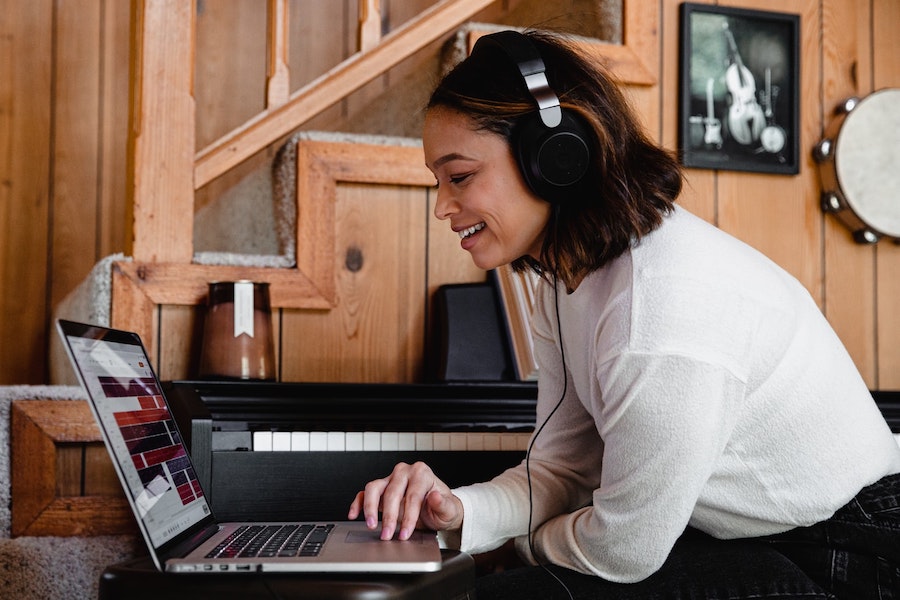 Source: Unsplash
Decision intelligence is expected to merge data science and social science. This powerful duo will connect human decision-makers to technologies like machine learning and AI to produce refined decisions. As a result, companies using AI and decision intelligence can support human decision-making and automate it through the use of advanced analytics. It also introduces greater capabilities of business intelligence in a much more intuitive and smarter way.
Synergy of AI and the Internet of Things
This trend migrates from year to year and will further dominate the tech sphere. In 2021, there will be over 35 billion IoT devices in the world. However, businesses still fail to discern actionable insights from the overwhelming inflow of data from these devices.
AIoT is set to process these pools of data. It means that companies using AI will be able to benefit from data connectivity and a better decision-making process. AIoT also eliminates the need for excessive cloud-based computing. IoT devices will be able to analyze the data on their own.
AI in healthcare
During COVID-19, the world has seen great potential for smart systems in battling the disease. For example, thermal cameras and mobile applications monitor individual temperatures and gather data for healthcare facilities. Intelligent algorithms identified a cluster of pneumonia cases and predicted the COVID-19 outbreak. Also, HealthMap collects the publicly available data on COVID-19 for easier tracking of its spread.
In 2022, we'll see more applications of machine intelligence related to the medical aspect. Thus, the possibilities of AI in healthcare include drug development, personalized medicine, remote patient monitoring, and others.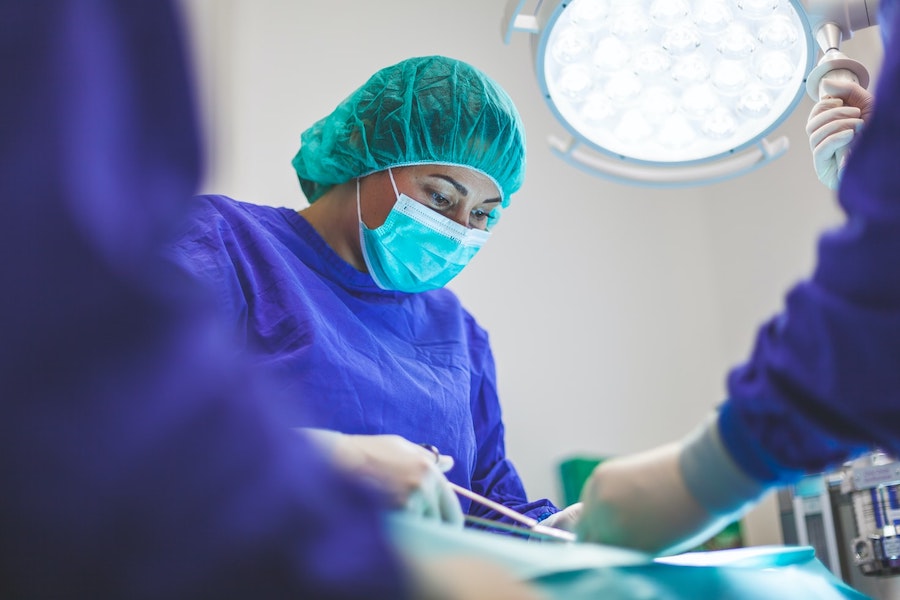 Source: Unsplash
These are just some of the major trends that will join next year. Overall, AI-enabled systems will make the core of tech-savvy businesses due to the pandemic-induced reality and demand for real-time data and insights. Therefore, leading AI companies will assist companies in implementing these trends on-site and updating the legacy systems to meet innovations.
The final word
The business world will not become any less competitive in 2022. On the contrary, the competition will only grow as the pandemic is taking a toll on profits and customer base. However, the effective adoption of technology can shield companies from the crisis.
In particular, artificial intelligence has proved effective in various industries. It increases forecasting accuracy, thus alarming businesses of major and minor shifts. Among other things, smart tools automate workflows, reduce costs, and yield productivity gains. So if you're contemplating the need for intelligent algorithms for your company, there has never been a better time to embrace digitalization.
Looking for a reliable AI tech vendor to take over your innovative projects? Contact us, and our AI consultants get back to you.