InData Labs in top GoodFirms charts
8 July 2022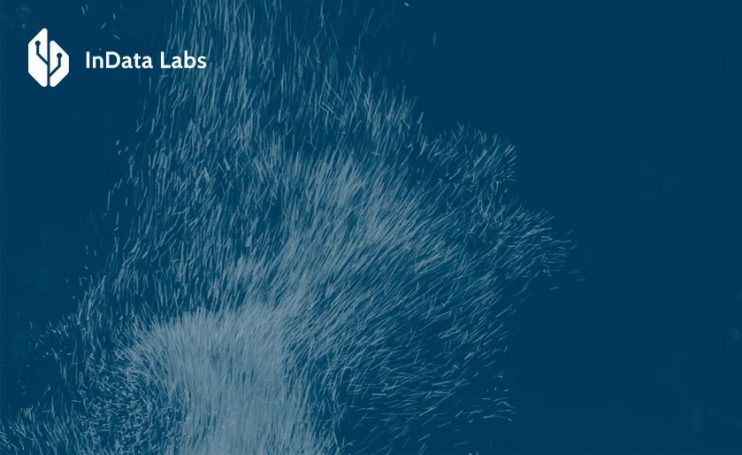 Today, most businesses are adopting AI technology to avoid remaining on the curbside of competition. Artificial intelligence statistics from a recent survey show that more than nine in ten (91 percent) top businesses surveyed report having an ongoing investment in AI.
We can observe that there's a proper AI solution for every business objective, of which companies are already taking full advantage. The most up-and-coming companies optimize their processes with the help of AI, eliminate extra costs, and drive revenue.
InData Labs strives to provide supreme-quality AI solutions to clients to give them a boost for success. For such passion and first-rate results, we have been listed in the top service AI companies by GoodFirms.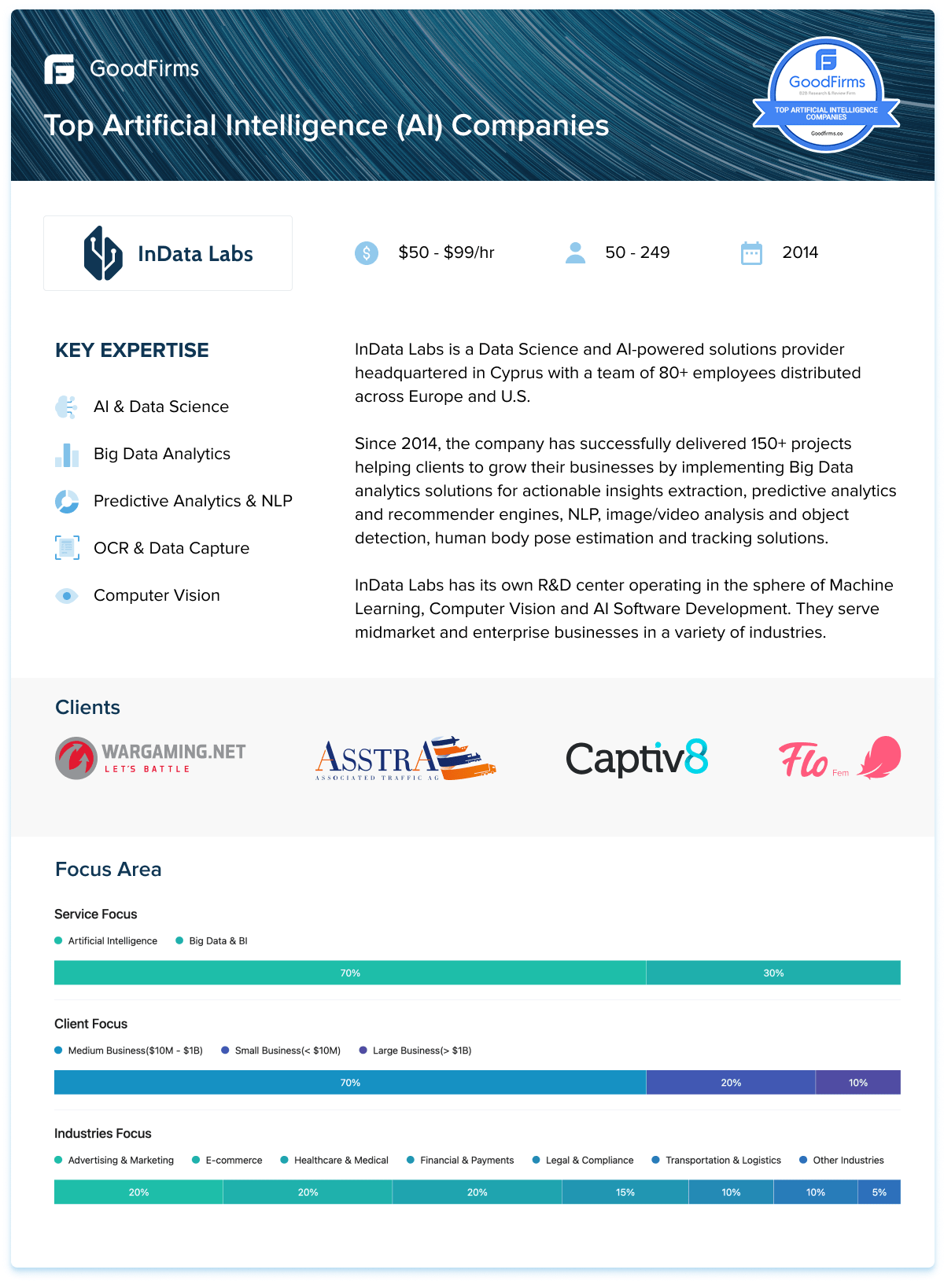 InData Labs has been mentioned among the top industry contenders in the list of top firms for AI development, proving its expertise in current trends and the services provided.
InData Labs has also been placed in the top Artificial Intelligence companies for providing exemplified services and top-notch AI solutions in the industry.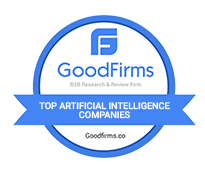 About InData Labs
InData Labs is a skilled team of data scientists and AI-powered solution provider serving their clients since 2014. Headquartered in Cyprus, it offers top-class services to companies from any industry worldwide and enables them to gain a competitive edge and advance performance.
Core services
AI research and development
Data capture & OCR
Computer vision
About GoodFirms
GoodFirms is a research-based firm that provides unbiased reviews and ratings of top-performing companies from across the globe. Each review is manually filtered, which adds to the credibility of the company seeking to recognize software development firms with exemplary results.
We're glad to have been listed at the top of the most well-performing AI companies around the world. We believe in the power of technology and will continue honing our expertise to provide our clients with industry-driving results and lead them to success.