Advancements in technology have brought about significant changes to the techniques used in business. The introduction of the internet has paved the way for mobile app development for small businesses and large corporations as well, making it easier for customers to access products and services.
Mobile applications have surpassed websites as the number one tool for conducting business, and rightly so. Over 5.15 billion people are using mobile phones with about 3.15 billion online. With each passing year, this number significantly grows, making mobile apps the best way to reach target audiences for entrepreneurs and businesses alike. To do that, they go for custom mobile app development services.
Are you interested in learning how to create a mobile app for your business? The following article examines the importance of smartphone applications and how you can develop one for your business.
Advantages of Using Mobile Apps for Business
1. Provide More Value to Your Customers
Business is all about having a great product that consumers will be attracted to and inevitably exchange for their money. In fact, the great Warren Buffet once said, 'Price is what you pay, value is what you get.' As a business owner, your product has to be great for you to be successful regardless of the niche.
A smartphone app adds this value to your customers, in addition to the product or service on offer. How? First, it increases interaction with both potential customers and the existing ones. As a company, this is desirable as you want to promote your sales as much as possible.
For instance, think of all the value that customers get when they use a mobile fitness software to nail their workout and diet plans correctly. Or recommendation systems that ease the burden of movie search. Let alone health apps that assist people in living better and healthier lives. Diabetes apps, telemedicine apps, sleep and mental health apps and many more. Take Headspace app. It's gained momentum for its effective meditation practices and sleep tips. Its sleepcasts help users achieve calmness and reduce stress levels. Mobile app development is taking over the healthcare industry.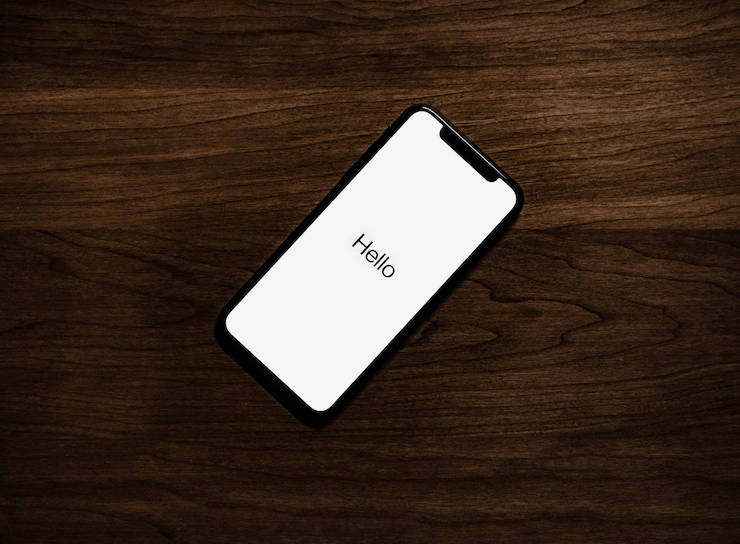 Source: Unsplash
2. Boost Sales Through In-App Purchases
Applications provide a convenient way for customers to pay for a good service without physically moving to a store location. App purchases are made from an inside form on a smartphone or a tablet. From a business standpoint, this is very much desirable because app purchases are a great way to increase sales.
3. Helps in Building Brand Recognition
A great mobile software not only makes it easy for your customers to shop, but it provides an avenue for building your brand. For instance, your business logo can be a constant reminder of the services that you offer. A recent survey showed that 61% of people were reported to have an excellent brand opinion when it came together with a remarkable mobile experience. Click To Tweet
Investing in a decent mobile experience could put some daylight between you and your competitors. One way your company can do this is by using the push notification features to send messages to users at any time. What makes it great is that users do not have to use their devices or even the app to receive these messages.
4. Provides an Opportunity to Give Better Customer Support
Today, customer support is an integral part that defines a business's success. In fact, a recent survey showed that 70% of all customers buying experience is heavily influenced by how a company treats them. Mobile app development, especially for small businesses, can positively impact the execution of customer support, propelling them to the next level. For instance, a customer can use this platform to enquire about workout and diet plans for weight loss without feeling judged. It is an excellent way of showing both potential customers and the existing ones that you are fully committed to taking care of their needs.
Mobile apps significantly influence how your target market perceives your brand. As a result, it is safe to say that the future of your brand lies in the overall mobile user experience. The ease of shopping and customer support can drive your sales up, increasing your marketing channels. One trend that companies are employing to help them achieve this is through the use of artificial intelligence.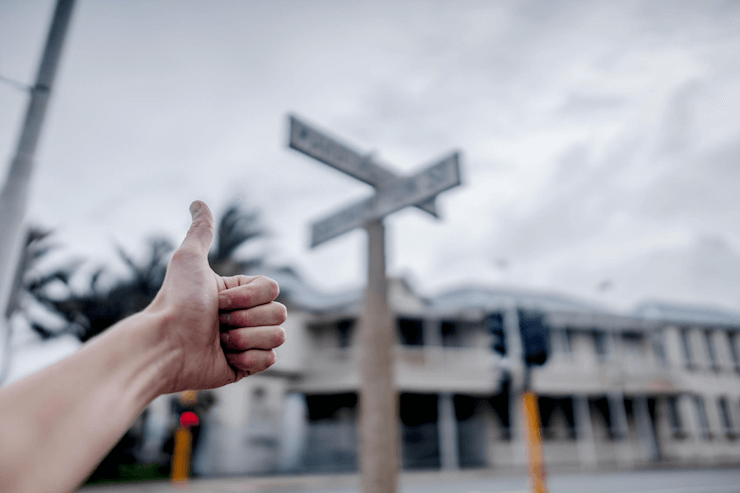 Source: Unsplash
Artificial Intelligence Possibilities in the Development of Mobile Apps
Artificial intelligence (AI) is a system with the ability to make intelligent and autonomous decisions. Why are AI possibilities vital to you as a business owner? People are demanding more customized and personalized user experiences. That's why AI solution development is in most demand today. AI can give users what they want – engagement, personalization and user-centric experience.
The expansion of AI technology has opened doors for both mobile users and developers to push the bar higher when it comes to tailored user experiences. Companies do this by collecting data through GPS tracking, cameras, and microphones to deliver more personalized customer experiences.
For instance, the fitness software by Nike does this and makes recommendations to customers given the data obtained from recent activities. It doesn't stop there; brands such as Amazon's Alexa and Starbucks have redefined what AI and data science mean to businesses.
As a business owner, the growth of artificial intelligence means a whole new class of mobile app possibilities. AI is influential in the business mobile application development process and could cause a revolutionary shift in the way that people do business while interacting with mobile programs.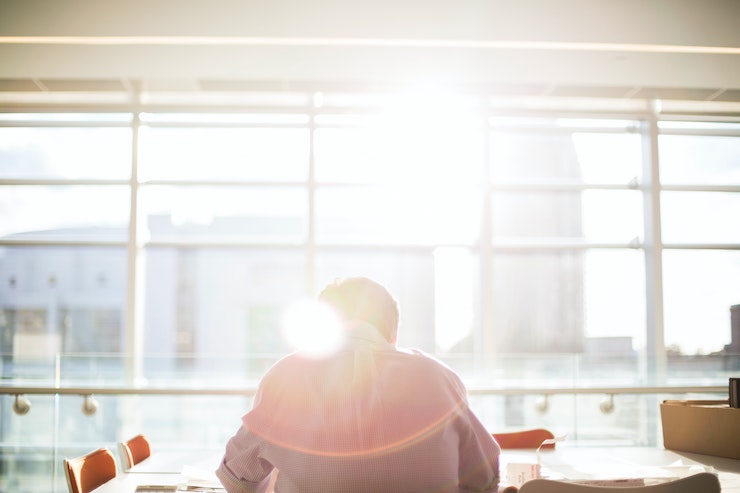 Source: Unsplash
Things to Consider Before Developing the Application
Do you want a mobile app for your business? There are a few factors that you should consider before developing mobile software—for instance, compatibility with various mobile platforms such as windows, IOS, and android. The following are essential factors to consider when building your mobile software.
Budget and Mobile App Features
Your budget will influence the app's functionality and overall user experience. This means that an increase in the budget will increase the apps' features and functionality. Keep in mind that the best mobile apps for small business entail a significantly high amount of funding.
Platform Selection
The choice of platform selection will depend on your target audience. However, consider the main leading platforms; Android and IOS for small business apps.
Native vs. Non-Native
Native Hybrid and web apps require different programming languages. Before you start developing a mobile app for your business, consider the platforms which these apps are going to run on. Native apps are designed for specific platforms on specific devices, while non-native apps are web applications that run as apps on mobile phones.
Pricing Models
Knowing the monetization options for your business can help you quickly nail this part down. Some apps are free to download and are also known as freemium apps. There are paid apps that require the user to buy the app from the app store, and there are apps that need the user to make in-app purchases to be able to enjoy certain features in the app.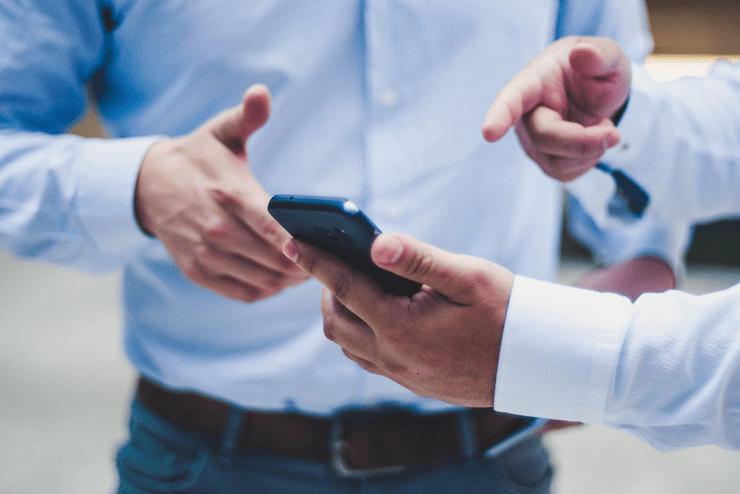 Source: Unsplash
How to Create a Mobile App for My Business?
Creating a mobile app for your business follows an intricate process, as explained below.
1. Research
The first step in developing a mobile application entails extensive research. The company needs to figure out the target market, their needs, and how they can merge all these factors into a functional mobile app. Additionally, the company needs to figure out how the programming language to be used, specific to your platform of choice.
If you are a young and upcoming entrepreneur, you should consider asking for help by sending your resume to a couple of developers. Suppose you are having trouble writing your CV, consider asking for help from professional CV writers in Canada.
2. Design and Development
As the name suggests, app designing refers to the general aesthetics and user interface, while development refers to programming language and software running the application. Once research has been carried out, the next thing in line is app design and development.
3. Prototype Test
A prototype is a rough 'draft' representing the final version of the app. Until the developer builds such a prototype, there will be no accurate way of deducing the full capabilities of the app or how users are going to receive it. After the prototype has been developed, the next phase entails rolling it out to a given audience. Their feedback will prove valuable as the developer will have a sharp sense of areas to improve on.
4. Launch/Deployment
Deployment is the final step in the development process. Keep in mind that there will be praise as well as criticism from users.
To Draw the Line
Mobile app development is in the spotlight now. The market is flooded with the wealth of mobile apps of all shapes and sizes. Mobile apps are becoming the winners. And the winners take it all. Healthcare, Finance and Banking, Sport, Gaming and Entertainment are those industries that are already taking the most out of AI and data science to revamp their businesses. Easier said than done. To make a good app takes much time and effort. Research, prototype tests, development and launching – all of that should be taken seriously. And if it was fairly met, the mobile app would top all the charts and bring benefits.
Let's Create Great AI Mobile Apps Together!
Have a question? Contact us at info@indatalabs.com. We'll gladly discuss the opportunities for cooperation.