Top 15 generative AI companies: the 2023 landscape
23 May 2023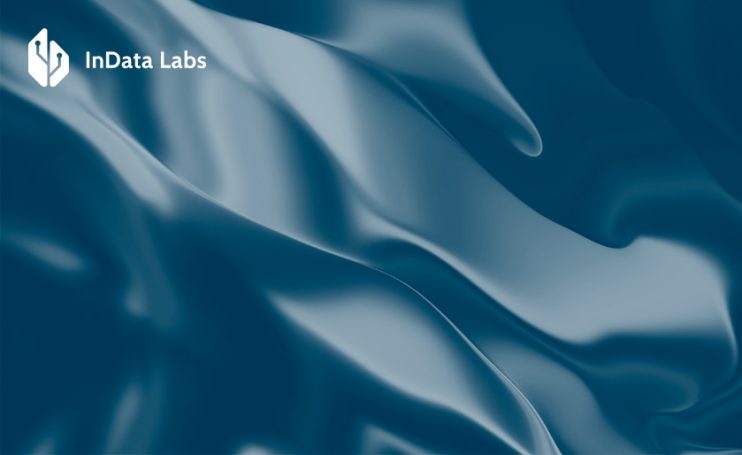 Artificial intelligence has long been in the realm of data-driven and analytical workflows. Generative AI companies have changed the status quo of AI applicability and triggered a new wave of investor interest. The year 2022 marked a record for investment in generative AI, with equity funding topping $2.6 billion.
For global businesses, the advent of generative smart tools became a tipping point in AI adoption. Versatile, industry-neutral, and cost-effective generative AI tools have become an innovation enabler for companies looking to optimize their workflows. But to make a foray into generative AI applications, business leaders need professional guidance from AI vendors.
Today, we'll break down the best generative AI companies that stand at the forefront of innovation and can assist you in implementing your AI-related projects.
InData Labs
Foundation date: 2014
Focus area: generative AI, predictive analytics, Big data
InData Labs brings together novel generative AI models and time-tested ML technologies to help companies produce cutting-edge NLP solutions. With almost 10 years in the space, the company has picked up solid commercial experience in NLP development, machine learning applications, and data engineering.
Led by a cross-functional team of 80+ software development experts, InData Labs supports full-cycle artificial intelligence and Big data development, including strategic consulting and product engineering in the field of generative artificial intelligence. Its generative AI products help global companies reduce operational costs, improve customer service, and snatch leadership in the market.
The team has built over 150 smart projects for organizations across multiple industries. A strong bench of certified AI experts and a proven track record of well-architected solutions helped InData Labs make it to the top 10 AI software companies in the Global Clutch Leaders Matrix.
Headquartered in Cyprus, InData Labs has a global presence with offices in Lithuania and the USA. The clientele of the company includes mid-sized companies and enterprises, including Wargaming, GSMA, Flo, Captiv8, Extrance, and other industry leaders.
Aleph Alpha
Foundation date: 2019
Focus area: ready-made large language models
Just like other generative AI public companies, Aleph Alpha is on a mission to transform human-machine interactions through language models. Headquartered in Germany, this budding vendor strives to challenge OpenAI with its multimodal model of artificial intelligence that passes on the flexibility of GPT-3 for all interaction types to the multimodal area.
The company is also known for its "Luminous" smart model and knowledge worker modules that allow users to process vast amounts of data and automate manual tasks.
Replikr
Foundation date: 2020
Focus area: artificial intelligence for healthcare
As a digital health company, Replikr equips healthcare providers with generative AI applications that reimagine the patient experience through natural conversations.
In particular, the vendor offers omnichannel booking and patient engagement software powered by large language models. The software integrates natively into clinical systems and maximizes clinic revenue through innovative pathways powered with custom avatars.
Along with commercial software, the company also builds smart solutions for customer experience consulting. Its virtual concierge, Emma, augments the customer experience by scaling personalized advice on professional development and training. The software was custom-built for Exemplar Global which provides personnel certification.
AI21 Labs
Foundation date: 2017
Focus area: natural language processing, language modeling
AI21 Labs is another generative AI company that focuses on synthetic data generation and contextual language processing. The company is in quest of building enriched language models with unmatched context and semantics understanding. Global businesses can build on top of AI21 Labs' language models to streamline their operations.
Lately, AI21 Labs has formed a new strategic partnership with Amazon's Bedrock, a new technology stack that offers companies an accessible option for generative AI development.
Convai Technolo
Foundation date: 2022
Focus area: conversational intelligence for virtual worlds
A newcomer to the field, Convai Technolo brings intelligent capabilities to the world of gaming.
The company specializes in enabling voice-based interactions with game characters based on speech recognition and language understanding.
As one of the most promising AI vendors in the niche, Convai Technolo also made inroads in the Metaverse, helping to enhance the learning, training, and socializing capabilities of AI characters. The company offers ready-to-use APIs that can be integrated into any application and support major gaming engines, including Unreal Engine, Unity, and others.
Exometrics
Foundation date: 2016
Focus area: artificial intelligence consulting and development, business intelligence
Exometrics is a UK-based agency with a focus on data science and business intelligence. Its team consists of certified data science consultants experienced in leveraging innovative machine learning solutions to help organizations fetch deeper insights from their data. So whether it's a data warehouse or BI consulting, Exometrics knows the way to go.
Along with a broad spectrum of data analytics services, this boutique agency offers canned AI APIs that rely on state-of-art NLP models to generate human-like text-to-speech transcription and native-like comprehension for different input types.
Fingent
Foundation date: 2003
Focus area: custom software development, mobile app development
Boasting a large scope of services, Fingent delivers custom software solutions at scale built by top-tier software development resources. From marketing analytics to web applications to 3D development,
the vendor helps global enterprises drive digital transformation with innovation at its core.
Fingent's team features over 500 qualified software experts that work with global brands and industry leaders. As one of the top generative AI companies, Fingent collaborates with high-profile names such as BBC, Johnson-Johnson, Sony, MasterCard, and other juggernauts.
bromin7
Foundation date: 2016
Focus area: machine learning and natural language processing for mobile applications
A boutique digital agency, bromin7 brings vetted talent to the table that helps established companies and organizations upgrade their app portfolio. Branded as one of the top mobile app developers in New York, bromin7 has collaborated with Twitter, XSolla, Koros, and other companies to scale their existing capabilities.
The company combines its mobile app development expertise and AI knowledge to build transformative mobile solutions with AI streaming capabilities, IoT integration, ML engines, and other innovation enablers.
Accenture
Foundation date: 1989
Focus area: strategy and consulting, digital and technology services
A new milestone in natural language processing couldn't go unheeded for Accenture. This global technology advisor offers enterprises and established businesses to ignite top-down transformation through large language models. The company accompanies its clients on the journey to generative AI with prebuilt AI solutions for sales, marketing, customer service, and other verticals.
The agency also announced the establishment of a generative artificial intelligence and large language model center of excellence. The company deployed 1,600 employees to support its new service line.
Accubits
Foundation date: 2012
Focus area: blockchain, web3, generative artificial intelligence
Accubits Technologies is an India-based technology company with full-service expertise. The team caters to governments, tech startups, Fortune 1000 companies, and SMEs. Accubits' service line spans cutting-edge technologies, generative AI being chief among them.
The company has also gained recognition through its blockchain and web3 projects. Currently, Accubits' team consists of 1000 software engineers across offices in Australia, India, Canada, UAE, and other locations. Recognized as one of the most promising brands by the Economic Times, Accubits plans to ramp up its capacity with new talent and services.
BlockTechBrew
Foundation date: 2013
Focus area: blockchain, web3, large language models
BlockTechBrew is an emerging development company building and managing trailblazing solutions.
The company includes a team of 300+ developers with multidisciplinary expertise in decentralized architecture, artificial intelligence, and web3 stacks.
The team creates innovative smart solutions that help global organizations achieve different outcomes, from customer support transformation to data analysis.
Markovate
Foundation date: 2015
Focus area: mobile app development, blockchain, generative AI
Markovate makes digital transformation easy for global companies by offering end-to-end expertise in mobile AI software development. The company is dedicated to building user-friendly, engaging, and dynamic solutions. The team has expert designers, developers, and architects on board that build world-class digital experiences for global organizations.
Markovate's flagship services also include large language models and adaptive intelligence. From healthcare to fintech, the company delivers sustainable innovation across multiple industries and technology stacks.
OpenAI
Foundation date: 2015
Focus area: AI research and deployment
As an owner and developer of ChatGPT, OpenAI has fast become one of the most talked-about AI creators.
The company is an American artificial intelligence research laboratory that has released a number of artificial intelligence technologies, including the legendary GPT model. OpenAI also got widespread media coverage after launching DALL-E. The latter is a smart model that can generate digital images from natural language descriptions.
OpenAI also has a long-term partnership with Microsoft which has adopted a more advanced model of GPT for its Bing Chat.
Anthropic
Foundation date: 2021
Focus area: AI research and product development
A rival to ChatGPT, Anthropic is an artificial intelligence unicorn that focuses on making computationally intensive AI models safer. The company dedicates much of its time, effort, and resources to researching generative AI and its safety properties. The company then draws on the results of its research to produce steerable smart systems.
Anthropic's AI chatbot, Claude, supports task automation at scale – across customer service, legal, coaching, and other types of workflows. Just like other contestants, the technology can be easily integrated into any product or toolchain.
LightOn
Foundation date: 2016
Focus area: extreme-scale artificial intelligence
Established in 2016 with the aim to transform extreme-scale AI, LightOn's team has been successful in innovating the field. The company's significant contributions include the world's first photonic AI co-processor and an enterprise-focused LLM called Paradigm. LightOn's proprietary language model is trained on trillions of tokens to deliver enhanced accuracy and maximized value to global enterprises.
LightOn's Paradigm applies to multiple industries – from insurance to banking – and offers rapid customization paired with impressive response accuracy.
What is generative artificial intelligence?
Generative AI refers to a broad label of next-gen tools that can be used to generate new content with a natural flow. Such tools have LLMs (Large Language Models) as their core which is trained on huge quantities of information. Unlike garden-variety chatbots, LLM-based tools are built to be task-agnostic and can adapt to versatile business operations.
When joined with a feed of proprietary data, ChatGPT-like tools become tailored data processing and generation solutions with enhanced accuracy for a given task. That's why the majority of companies build on top of existing generative intelligence tools and fine-tune them to their unique workflows.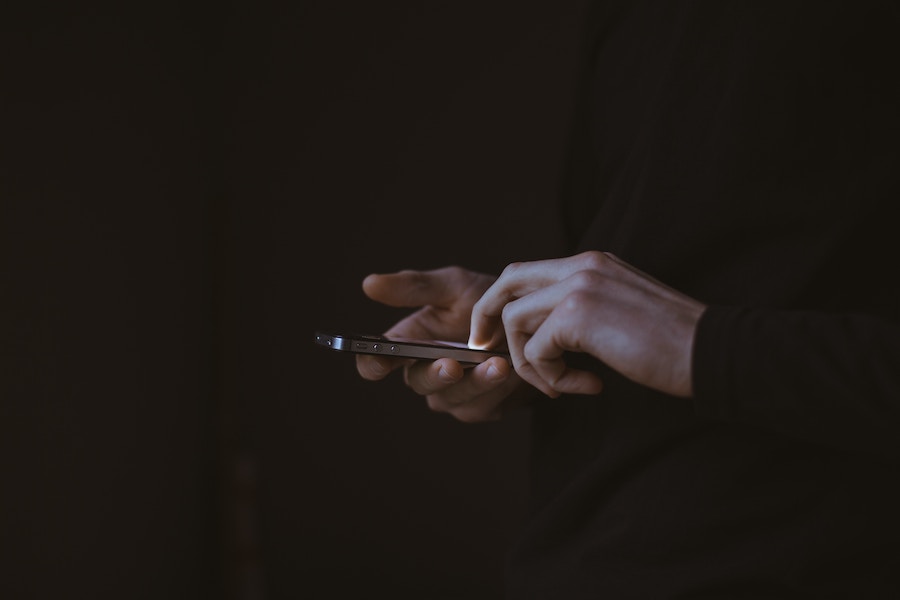 Source: Unsplash
Benefits of generative AI models
The market for generative AI is estimated to leap from $11.3 billion in 2023 to over $51 billion by 2028.
As a part of this market, large language models stand behind this traction, redefining the universe of assistive technology. Along with vast innovation potential, generative AI tools bring a raft of other benefits to global businesses.
Task automation and workflow optimization
As a versatile automation agent, generative AI can act as a co-pilot for multiple business processes. These can include document management, text summarization, customer service, and other salient aspects of successful business management.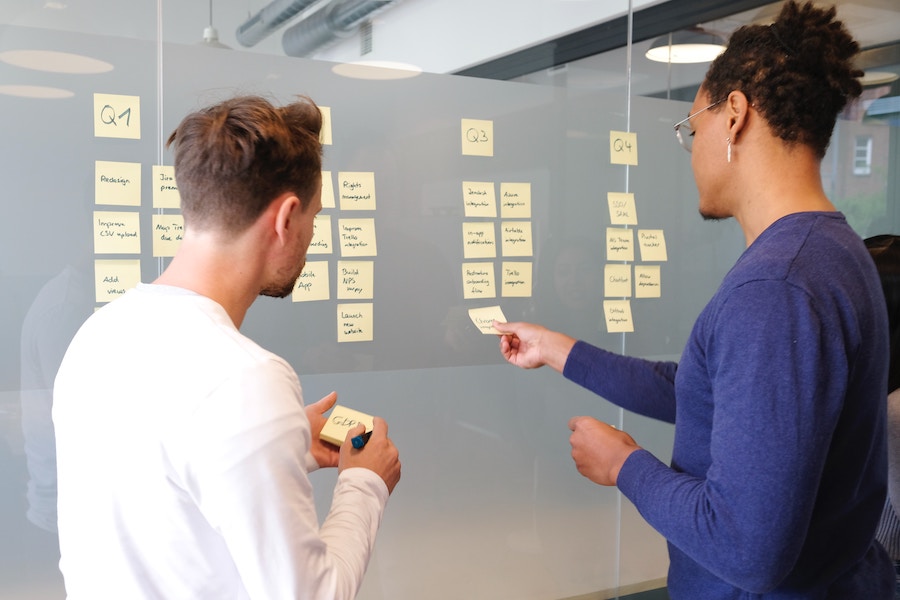 Source: Unsplash
By taking over manual and resource-intensive flows, LLM-based software unlocks more time for back-office personnel and allows them to pay more attention to critical tasks.
Cost reduction
Ready-made large language models allow companies to get their hands on high-performing artificial intelligence – at less cost compared to custom models.
When fine-tuned, LLMs do the heavy lifting of daily, monotonous business tasks, reducing the time and resources spent on the tedium. Automation, in turn, leads to increased efficiency and productivity, translating into increased revenue.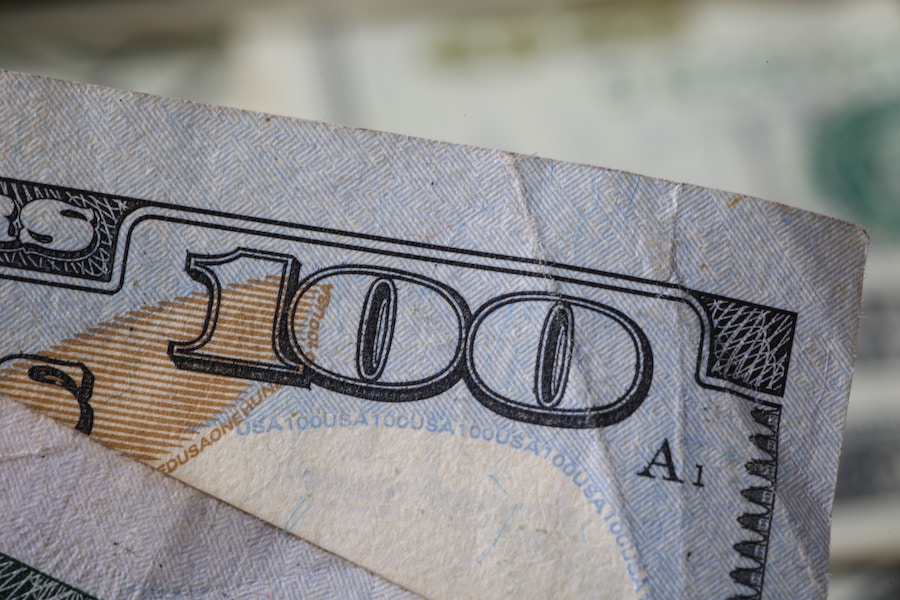 Source: Unsplash
Personalization at scale
Businesses can also gain a competitive advantage by integrating language models in their marketing and sales strategies. This technology enables at-scale creation of tailored product recommendations and offerings based on customer data. This includes purchase history, browsing data, preferences, and other types of insights that are challenging to analyze by hand.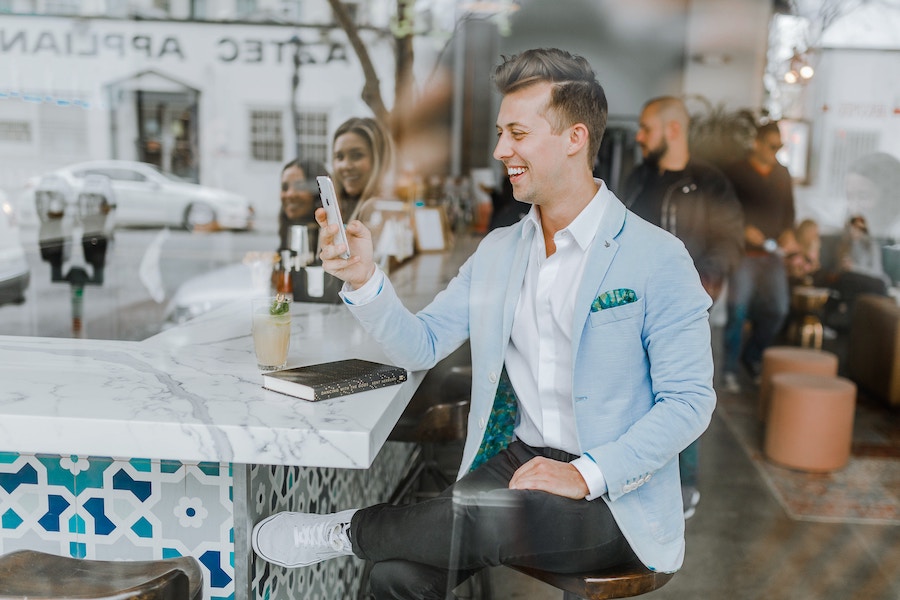 Source: Unsplash
Facilitated client support
Robust sentiment analysis capabilities baked into LLMs allow them to assess controversial customer input to determine attitudes, emotions, and urgency of customer queries. Based on the urgency and complexity of the query, the system then routes the ticket to a human agent or allows customers to self-serve on common issues.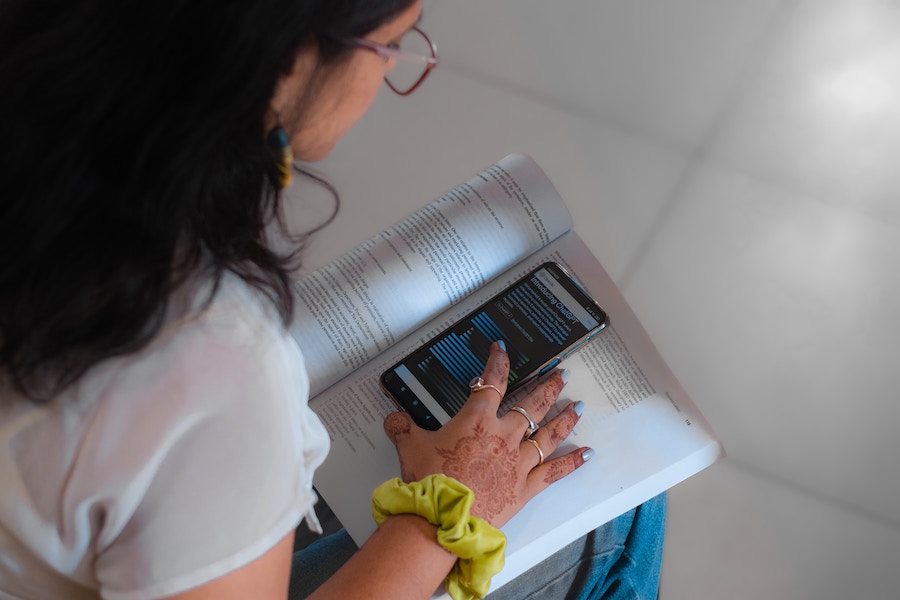 Source: Unsplash
Improved decision-making
This revolutionary technology also has the potential to transform the way companies handle data analysis and decision-making.
Large language models allow companies to layer advanced analytics on top of human business intelligence and automate the entire cycle of data analysis. However, the accuracy of the insights depends heavily on the quality of the data it is trained on.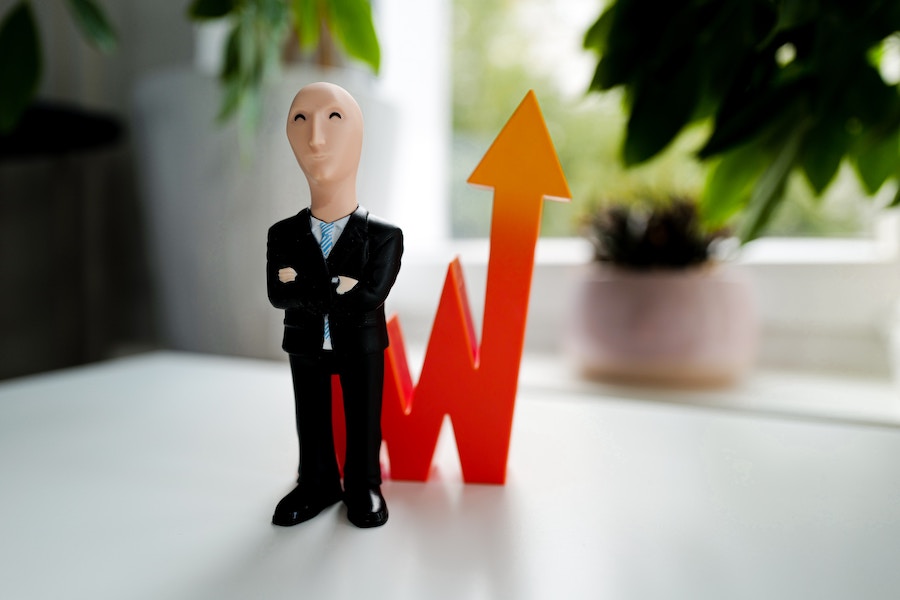 Source: Unsplash
Ready to leap forward?
Today, the majority of high-performing businesses make plans to invest or are already investing in an AI-related project. Cost optimization, automation, fast insight generation, and streamlined business operations are just a slew of benefits computer intelligence delivers. Generative AI ups the game, amplifying each of those benefits to unmatched levels.

In need of a trusted Generative AI development company to turn your idea into reality? Contact us, and our consultants will reach out to you for a discussion.