Facial Recognition Can See Through Masks. Examples and Use Cases
29 April 2021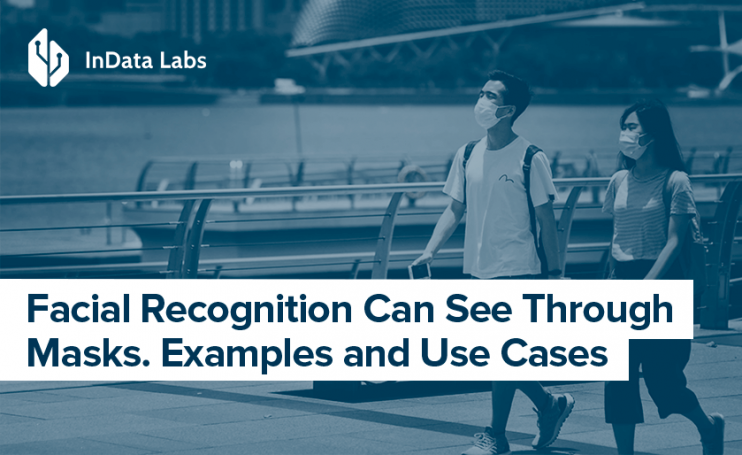 The world's already living the third wave of the COVID-19. The virus has surged across the globe, and we're not sure when it'll vanish away. One thing we're sure of is that the digital will soften its blow. That's why the debate over facial recognition is taking a new turn.
Recently labelled a 'funny face filters' and 'identity verification' technology, facial recognition is taking traction in other industries. The growing demand for technology has arisen from the impact of the pandemics and the need to get ahead of it. To anticipate, it can be our Swiss army knife in the war against the COVID-19, and here's why.
The technology unveils contactless solutions that are safe to use during the virus outbreak. Touchless body temperature detection, employee entry and attendance, face mask detection, return-to-work solutions for social distance tracking–all of that wouldn't have been possible without facial recognition.
Facial Recognition for Mask Detection
It's safe to say that the technology is adapting to mask-wearing public. The more people wear masks in everyday life, the more AI developers adapt to creating masked face datasets. Researchers from NIST claim that masked images raised even the top algorithms' failure rate to about 5%, while many competent algorithms failed between 20% to 50% of the time. It paints the picture of how the technology is trying to adapt to these new circumstances. The main challenge of face recognition in 2021 is to learn how to detect and recognize masked faces on dataset images.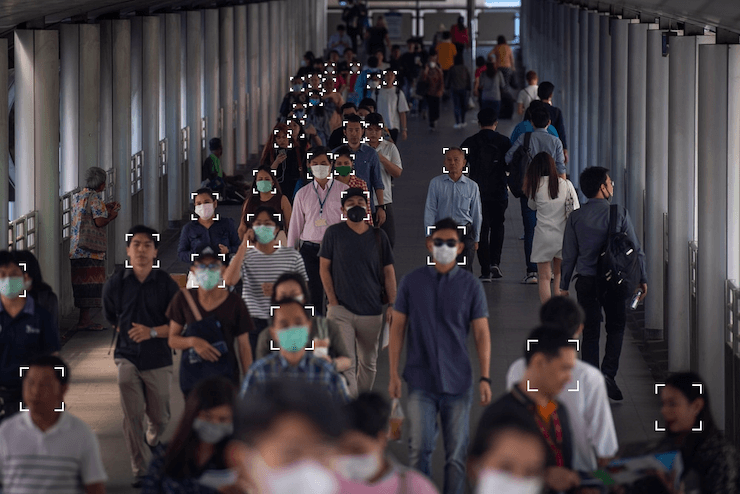 Source: Shutterstock
Datasets are needed to train face identification and recognition algorithms. Images from datasets often have different mask types, orientations and occlusions, which makes its detection a complex task. Detection with occlusions is hard due to the lack of masked datasets (difficulty in exploring the key facial attributes) and the lack of facial landmarks in the masked regions (masks bring the noise to the image). Though this problem has been brought to the spotlight, it's still important to create large masked datasets and improve the existing solutions.
Recent Use Cases
Since we're done explaining the challenges of masked face detection, let's see how companies and organizations are adapting to the masks-are-the-new-black trend.
Real-Time Mask Monitoring
Hewlett Packard Enterprise has rolled out a few return-to-work solutions that will help companies bring their employees back to work safely. Distance tracking solution is equipped with video analytics to monitor mask usage in areas required. The solution is a simple and effective way to make sure that office workers follow the safety standards at work.
In the coronavirus wake, NEC Corp., known for its 'solutions for society', has developed a biometric device that can recognize people wearing masks. The device scans the face of a person and their irises. The company claims that the device promises contactless masked face detection with a low error rate. The NEC's vice president mentioned that there's nothing extraordinary about testing their facial recognition algorithms on face masks. Masks are pretty common in Japan, especially during flu seasons.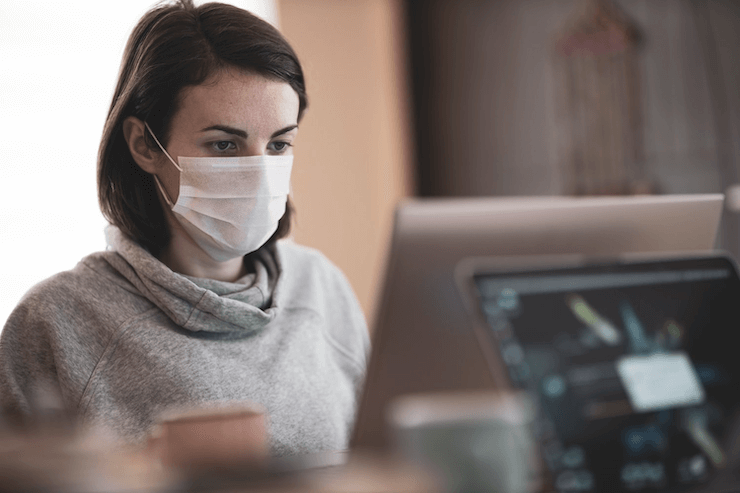 Source: Unsplash
And that's not only Japan that is trying to overtake the masked face detection and recognition race in Asia. China is getting bullish about face recognition and mass AI adoption. SenseTime, a promising Chinese startup, released software that enables employee building entry and access with the half-covered face. The software recognizes facial features like eyes, eyebrows and nose bridge, making identification through face mask possible. As for efficiency, there's a room for development for Chinese developers, because sometimes it takes pains to do a touch-free transaction.
France has been using AI to monitor whether people are wearing masks on public transport. The software was deployed around the country with a mission to identify those who don't wear masks. Wearing masks in public places is mandatory in France. If the situation gets worse, they think of considering penalizing the ones who don't comply with the rules.
Sunwin Bus Corporation from Shanghai has rolled out a 'Healthcare Bus'. They integrated biometric solutions with body temperature detection. It identifies the passengers without masks and uses UV light to disinfect the environment. As they claim they 'provide safety in a non-invasive way'.
By the end of 2020, the number of masked face detection solutions had increased. Digital Barriers launched a monitoring solution with a face detection feature. The main goal was to help retailers provide a safe environment for their workers, The software detects missing face masks and analyzes the crowdedness of a store. Those without a mask on, are not allowed in a store. As for the crowdedness, the software helps maintain social distancing.
Body Temperature Scanning
Telpo, one of the world's leading smart terminal manufacturers, has developed a face recognition temperature measuring device. The solution uses AI and facial recognition for masked face detection and contactless temperature scanning. The device determines, whether the person is wearing a mask or not. If not, it reminds them to put on a mask. The face recognition software can't detect people with or without glasses yet.
Detecting Sneezes and Coughs
The solution developed by Sensory is yet another evidence of successful mask detection through facial recognition. They're responding to the coronavirus by adapting their TrulySecure platform to help developers create anti-COVID-19 solutions. They not only can do facial recognition under concealing masks but detect sneezes and coughs. Combining both face and voice into their SDK, the team killed two birds with one stone. They unveiled a solution that helps essential workers maintain safety measures. And gives developers a chance to further develop the technology. There's more to that. It's no news that face recognition couldn't authenticate users wearing glasses or a mask. Most of the enrollments were blocked if the person was wearing a mask.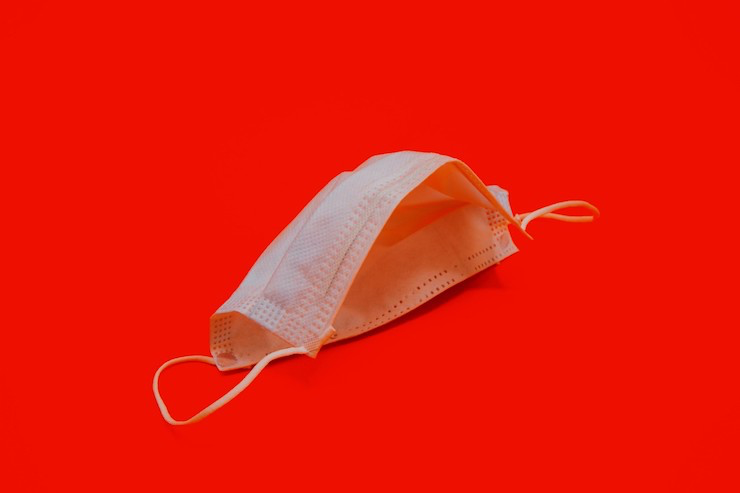 Source: Unsplash
Recently, the face recognition market has been flooded with SDKs of all sorts. An SDK is nothing but a set of features that enable real-time face detection and recognition. If you're looking for a robust facial recognition SDK, check out the software delivered by our tech team. Integrating SDK into your system, you'll do facial recognition under concealing masks with ease.
Facial Recognition: Changing Dynamics Due to Pandemic
In the wake of COVID-19, the demand for face recognition is enormous. The technology might be in its infancy but it's getting stronger and more accurate over time. Click To Tweet And its application is diverse. Social distancing and contact-tracking, selfie-based solutions for the quarantined, temperature detection, contactless border management, mask detection for safety measures and more. All of that we owe to facial recognition. The virus outbreak has led to hybrid solutions combining face recognition and biometrics. And that's only the beginning. The pandemic is said to speed up the technology adoption in the healthcare industry. And it is already doing it.
Have an idea for a face recognition project? Schedule a call with our team of CV experts. Contact us at info@indatalabs.com.