Today, data science solutions stand at the heart of all greatest advancements. They empower decision-making of top-performers, usher in granular personalization, and open up new revenue streams. Around 84% of the market value of S&P 500 companies comes from intangible assets, including data and software.
Let's go over the most impressive examples of data science in business and the potential value they provide for your business.
Business problems and data science solutions
Data science and AI solutions have become vital forms of aid in these turbulent times as over 70% of companies are negatively impacted by the crisis. To fight the economic headwinds, organizations invest in tech, data, and processes that support business growth.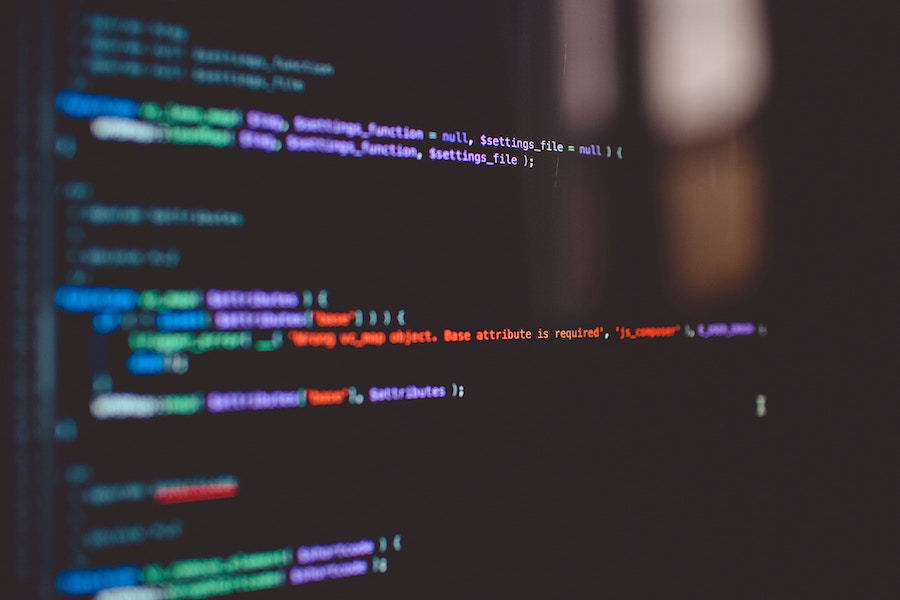 Source: Unsplash
Here's how smart, data-driven solutions can deliver a secure future for crisis-hit organizations and digital natives.
Decision speed
According to McKinsey, leading companies reallocate talent and resources 4 times faster than competitors. The right data architecture within the enterprise allows leaders to make decisions based on real-time data, rather than static datasets. This allows companies to respond to changes in the market quickly and efficiently, automate their decision-making process and navigate evolving patterns.
Ready to reinvent
As business models change, accurate and integrated input is essential to minimize the risks of a new venture. Smart data-based decisions help companies upgrade their core with a new monetization strategy, a viable product or better customer experience. Organizations can even benefit from their data as is, by developing data products.
All in vision
By cutting through silos and unlocking communication of critical information across departments, decision-makers get a solid foundation for a strategy planning. Analytics and visualization tools then blend these insights into everyday workflows, disseminating intelligence across the company.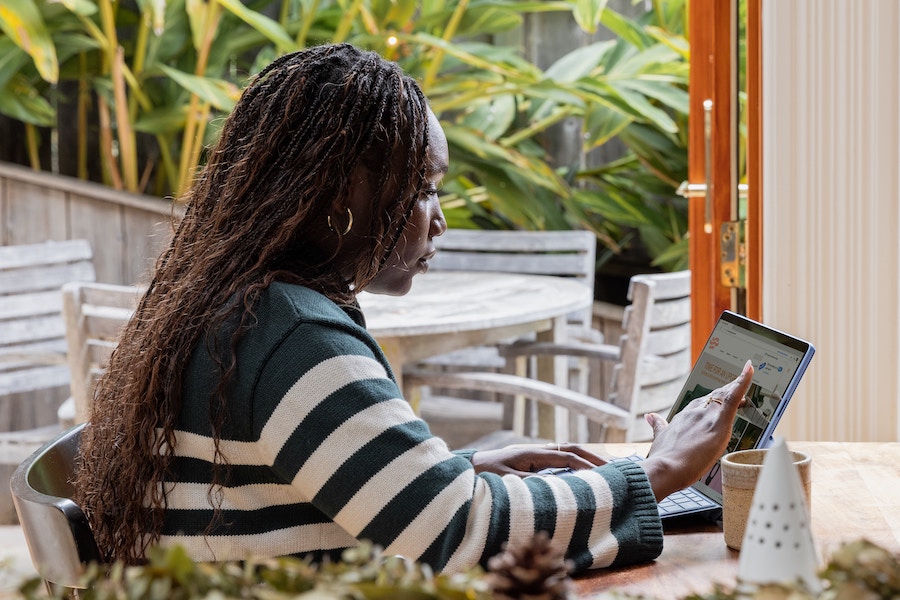 Source: Unsplash
Customer advocates
In the age of a down economy, market leaders throw all their resources to retain and reel in more customers. By harnessing the power of data, such as marketing analytics, companies can provide more customer-oriented experiences, improve customer segmentation, and identify upsell and cross-sell opportunities.
5 examples of cutting-edge data science solutions to try out
Artificial intelligence, Metaverse, and Internet-of-Things are just a few technology breakthroughs driven by data. Below, we've curated the top data science case studies with solutions that best demonstrate the tangible potential of this technology across domains.
Augmented analytics to make data accessible
Augmented analytics is a newer approach to data analysis that allows businesses to uncover more insights from their data with less effort. The technology lies at the intersection of three fundamental components: artificial intelligence, natural language technologies, and automation. The core value of this data science implementation is higher data accessibility, time-to-insight, and self-service capabilities.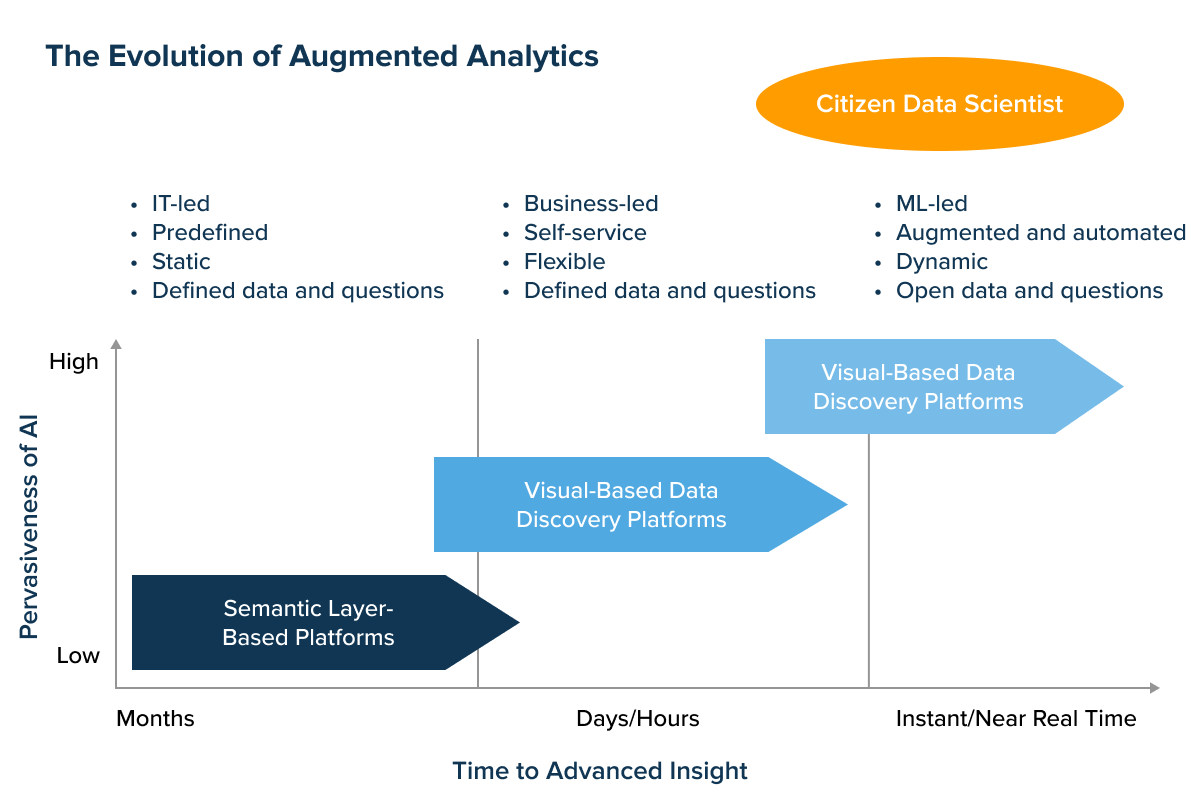 Augmented analytics is designed to automate analysis processes previously confined in specialized data science products and teams – to bring them in the hands of citizen data scientists. Augmented analytics also accelerates the analysis step of data management, generating insights faster and with little manual effort. By 2026, the augmented analytics market is expected to grow to $21.70 billion at a CAGR of 22.90%.
Use cases to apply augmented analytics
The application area of this technology is immense – from a marketing strategy to hospital readmission reduction. Here's how you can gain from AI-supported analytics:
Enhanced predictive analytics – large amounts of historical data can be automatically analyzed for accurate forecasts.
Anomaly detection – ML software can automatically flag outliers and detect hidden trends in real time with little effort.
Customer insights – AI-enabled analysis solutions can get accurate forecasts and predictions based on historical data and external sources to gain insight into customers.
Performance analysis – natural language search can compare sales and margins by country in a few clicks.
In 2022, Toyota simplified fleet management by providing an augmented deep learning platform to automatically collect and analyze embedded data. It gives fleet management customers visibility into realtime telematics, issues, and vehicle health.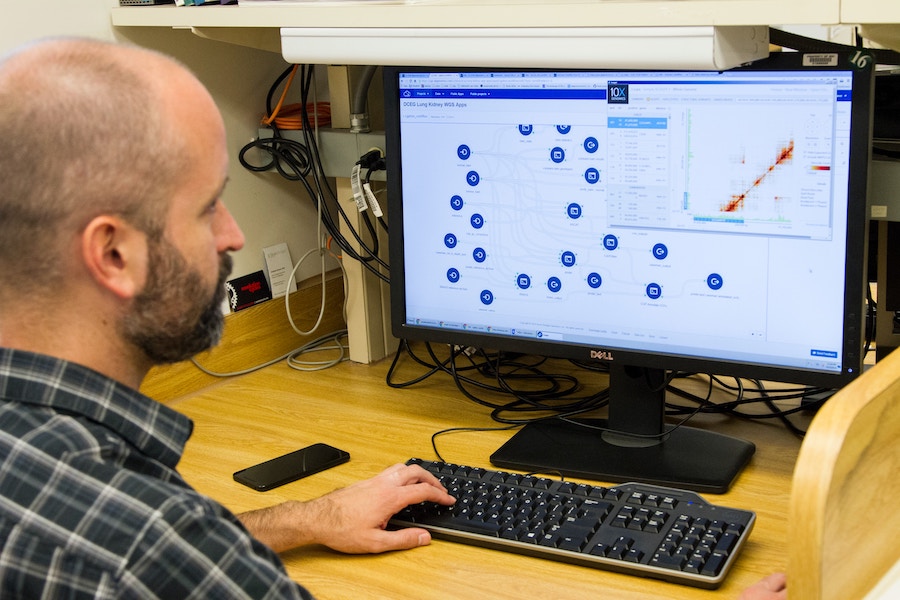 Source: Unsplash
Next-best action for predictive personalization
Along with augmented analytics, top data science companies beat competitors by envisaging an optimal course of action for a particular user. This is typically done using predictive models that take into account a variety of customer data points, such as demographics, purchase history, web browsing data, and so on.


The goal of the next-best action (NBA) approach is to find the right combination of effort that is most likely to lead to the desired outcome for the customer. Rule-based and ML-based recommendations fall into the category of next-best action applications.
Use cases to apply next-best action approach
Next-best action models are applicable in a variety of customer-centered industries, such as E-commerce and banking. Here is what they look like in action:
Quote customization – a system selects a set of next best questions based on available data points on the given customer.
Call center suggestions – the NBA tool provides the agent with clear instructions and additional information on the action, tailored individually to the calling customer.
Complaint triage – the tool identifies the customer's intent and routes to the human agent, if necessary.
Up- and cross-selling – businesses can create offers relevant for the customer based on specific characteristics.
Cart abandonment prevention – with access to dynamic consumer context, sales reps can identify the right marketing pitch and interaction channel to help complete the purchase.
Amazon's recommendation system is an excellent specimen of a next-best action system. Its sophisticated algorithm takes into account a customer's past behavior and browsing history to provide them with personalized recommendations.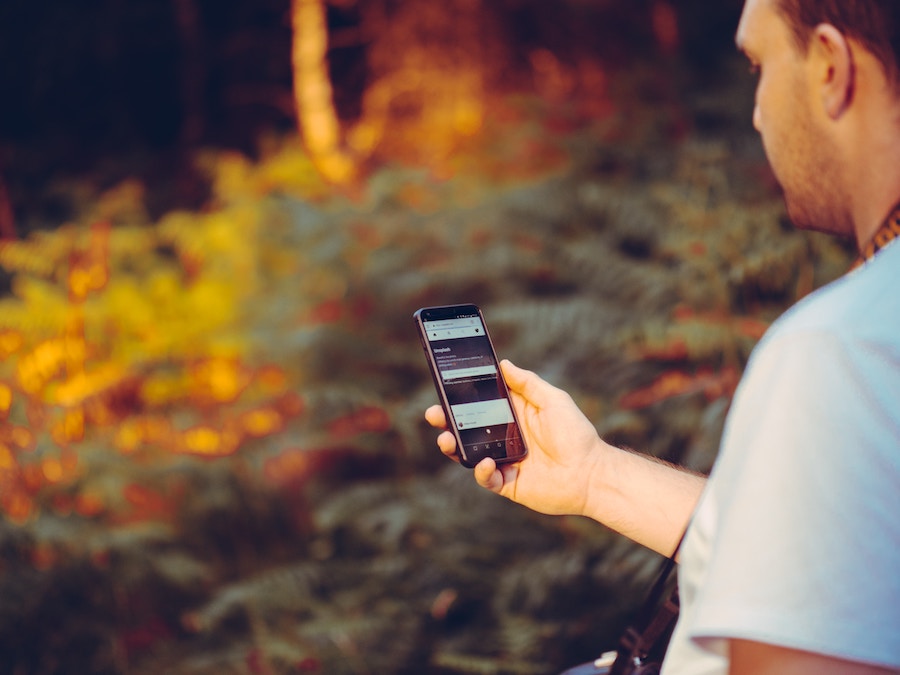 Source: Unsplash
What sets Amazon's system apart from other recommendation engines is its ability to track customer behavior across different devices and platforms. This allows Amazon to provide a more seamless and personalized experience for each customer.
Sentiment analysis for customer excellence
Around 57% of companies are engaged in transformation to improve customer experience. The study of public opinion and first-hand customer feedback can lead the way to more relevant marketing messages and successful products. Here's when sentiment analysis steps in.
Sentiment analysis takes the best of natural language processing, text analysis, and computational linguistics to identify and extract sentiment polarities from various sources. This information can then become the benchmark for digital PR, improved customer experience, and proactive crisis management.

In 2021, the market for sentiment analysis was estimated at over $3 billion and is slated to leapfrog at a CAGR of 14.4% by 2030. The dominance of social media and ascent of online shopping are expected to drive the market well into the future. Retail segment is said to reap the biggest benefits from sentiment analysis, with healthcare and finance coming in close behind.
Use cases to apply sentiment analysis
Customers interact with businesses through multiple channels. It can be challenging for sales, marketers, and customer support to keep up with all this incoming data. Sentiment analysis tools collate the data across multiple touchpoints and automatically categorize it by opinion.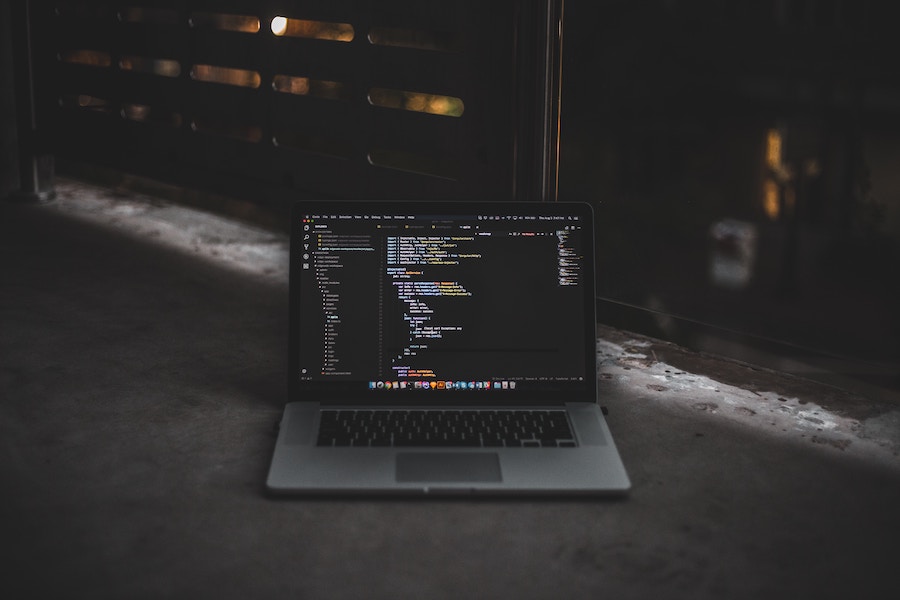 Source: Unsplash
Here are the areas to be reimagined with data science projects for sentiment analysis:
Social media monitoring – businesses can wade through social media data in mere minutes and analyze public sentiment about products and services on social media brand channels.
Customer support – sentiment analysis tools can automatically process support tickets, phone calls, emails, and messages to prioritize any urgent issues.
Online reputation management – sentiment analysis takes much of the heavy lifting when spotting negative mentions and feedback.
Voice of the customer – emotion analysis tools make it easy to clean, label, and visualize customer feedback on websites, social media, and other channels.
One of our clients, a US medium sized FMCG company, adopted our custom sentiment analysis solution to wade through audio and text data. The tool has replaced the manual and time-consuming process of customer feedback analysis and allows the company to tailor its services to the customer needs.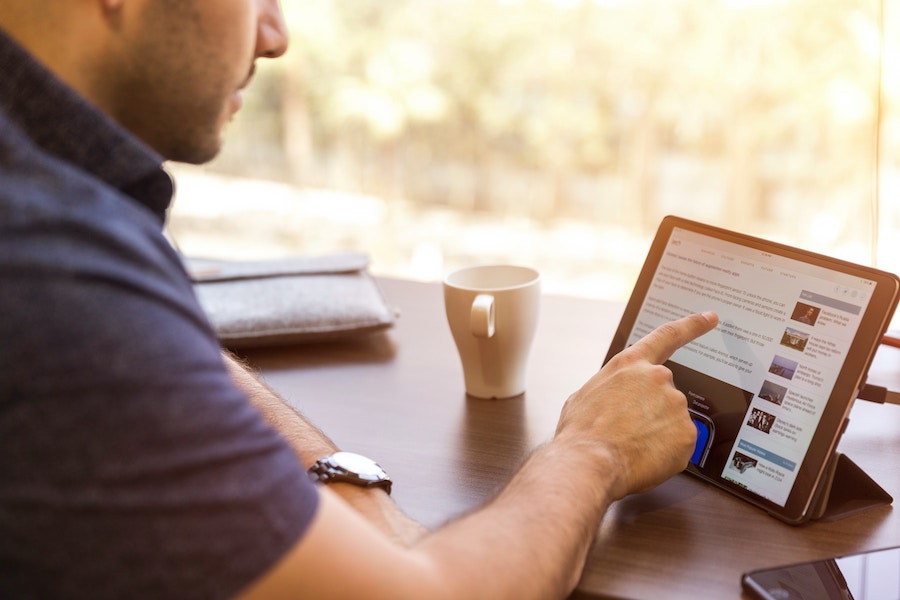 Source: Unsplash
SkyTV, a British broadcaster, relies on sentiment analysis to understand how pricing impacts customers and how they can increase customer retention.
Real-time threat analysis to minimize business risks
Global cyberattacks increased by 38% in 2022, compared to 2021. The scale and sophistication of attacks have urged companies to shift from siloed and reactive mitigation to a proactive and evolving prevention approach. Once one of the major data science problems, real-time threat analysis employs AI, data science, and integrated architectures to monitor and flag threats in real time.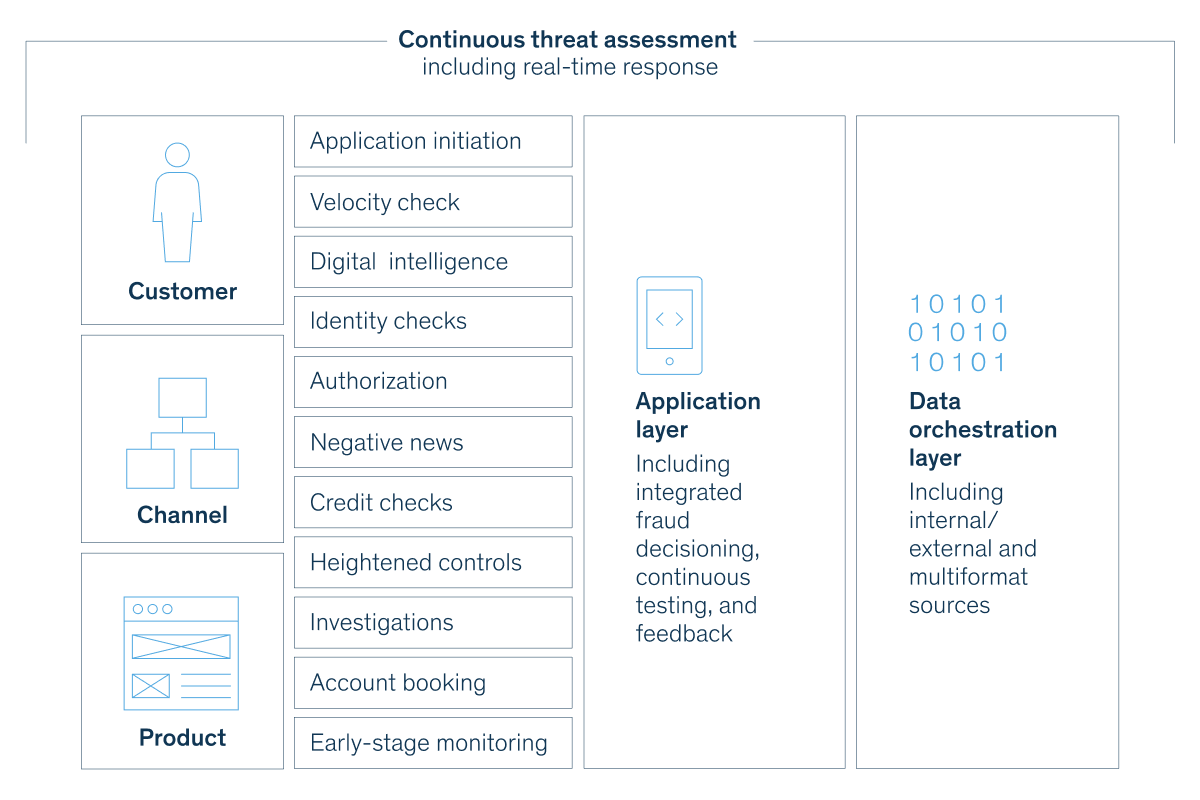 This innovative approach requires new data models that can analyze both internal product silos and external sources. Coupled with self-calibrating AI models, threat analysis tools can capture complex fraud patterns in real-time. This data science solution is also enabled by an orchestration layer that integrates different systems and allows fraud teams to see through the entire value chain.
Uses cases to apply real-time threat analysis
By setting up a smart threat intelligence unit, organizations can improve their security posture without compromising customer experience. Today, real-time threat analysis takes the shape of NLP-based algorithms, sophisticated modeling techniques, and machine learning models that can:
Improve other security technologies – real-time threat analysis tools can enrich and accelerate incident workflows with more data.
Vulnerability prioritization – the tools provide the context and situational awareness for teams to rank vulnerabilities.
Dark web monitoring – smart threat systems automatically monitor company's confidential data on the dark web.
Brand monitoring – tools provide the first line of defense, analyzing the public attack surface for digital threats to an organization's brand or customers.
Incident response – threat analysis models automatically discard false positive alerts to minimize the effort of the analysts.
Over the last few years, real-time threat analysis has become the realm of financial organizations. Morgan Stanley, a leading global investment bank, uses threat management to automate the collection and processing of threat data. Another financial conglomerate, Wells Fargo operationalizes cyber threat intelligence to contextualize threat activities.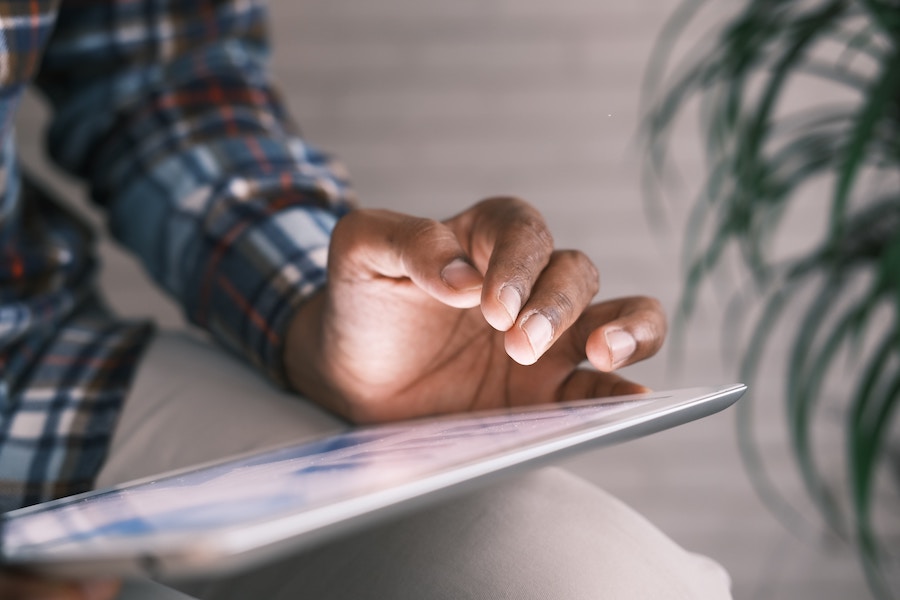 Source: Unsplash
Natural language processing to democratize data
Already, large language model tools such as ChatGPT are making waves in the market for gaining insights from unstructured data. In the upcoming years, NLP models can augment BI tools by enabling users to connect with the right data through conversation. This way, BI tools will become accessible to all business users through easy-to-use NLP interfaces.
Just like other language models, the NLP in BI system taps into context within the conversation to discern the user's intent behind a query. Thus, instead of clicking through data, business minds can discover the right visualization by asking a question to the tool.
Use cases for natural language in business
Beyond business intelligence tools, Natural Language Processing has become a lifeline in a variety of other critical business operations. Here's how global organization put NLP tools to work:
Topic modeling – NLP-enabled tools structure emails, product reviews, or even customer complaints by topic to analyze trends and provide content recommendations.
Language processing – OCR tools automate data extraction from printer or written texts.
Personalized analytics – NLP models supplement BI tools by providing personalized insights and recommendations to the user.
Keyword extraction – NLP data science solutions can categorize tickets based on predetermined parameters and reduce response time.
Natural Language Processing is a hot property for both digital natives and seasoned companies. From Amazon to Apple to Google, an increasing number of companies put NLP at the core of their digital transformation efforts.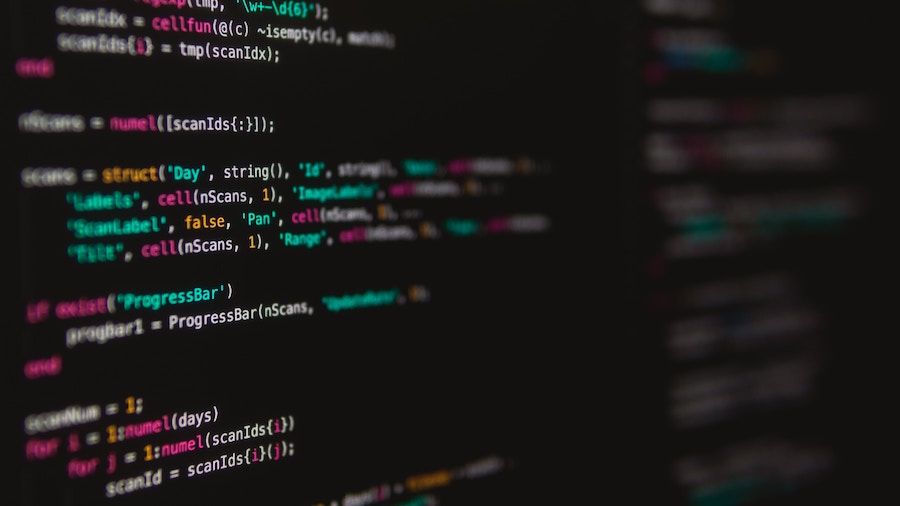 Source: Unsplash
Smart data science solutions in crisis response
To accelerate out of a downturn, companies need accurate and timely data to navigate the shaky landscape. Smart data science solutions address the need of data-first organizations and allow companies to look confidently into the future. From marketing to accounting to human resources, data analytics helps make better business decisions and mitigate risks.
To stand up analytic capabilities, your company needs a strong data science foundation, cross-functional expertise, and an innovation-ready operating model. With these enablers at hand, you will be able to maximize the potential of data science and drive long-term value from your IT investment.
Explore the power of data science for your company with our data science consultants. Contact us to discuss the details.