InData Labs in top AI Time Journal Charts of 2022
27 October 2022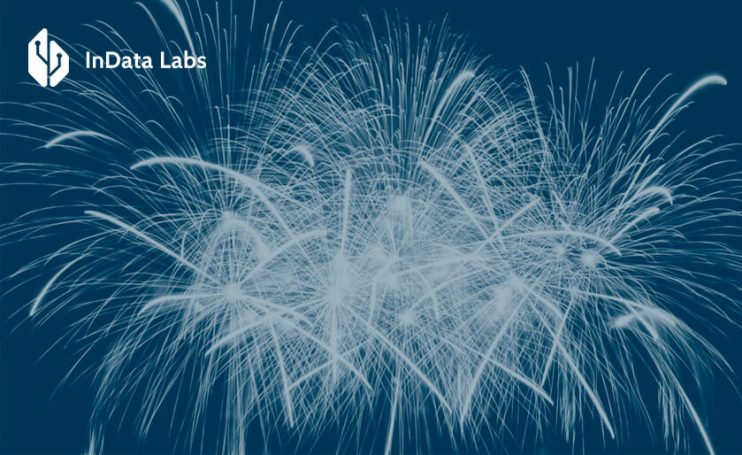 At the current stage, AI and Data Science become the most effective tools for business development, which provide unlimited access to new opportunities, expansion of the business sector and increased profits.
In the age of rapid evolution of the IT industry and global digitalization, implementing modern technologies has become a necessity that contributes not only to the dynamic business progress but also to the automatisation of routine operations.
The gradual implementation of AI into every industry of everyday life has become the norm of the 21st century. Without the integration of modern technology and software solutions any company, no matter how large-scale it is, will be unable to maintain its competitiveness in the global market.
Recently, InData Labs has been listed among the top data science and machine learning companies of 2022 by AI Time Journal. To date, the company has a significant client base, a decent reputation and an innumerable amount of remarkable achievements. Due to the highly qualified employees, well-structured approach to the workflow and ongoing improvement, the company is able to stay at the forefront of the industry.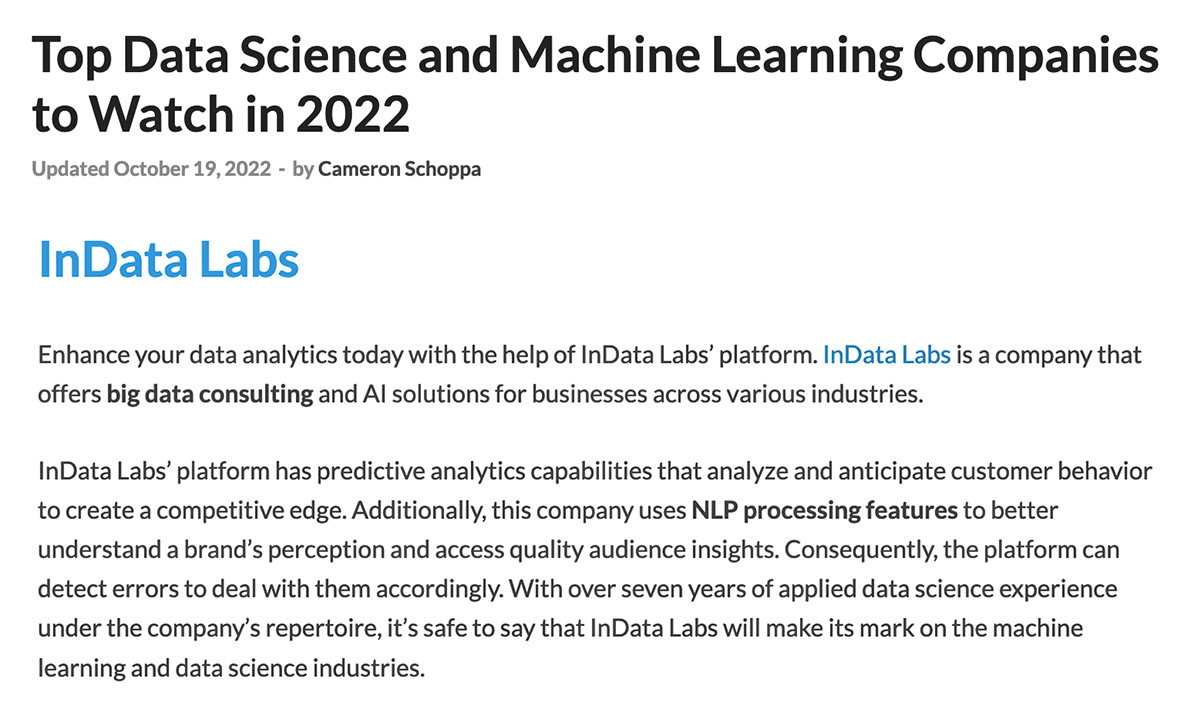 About InData Labs
InData Labs is a market-leading innovative company that provides services in the field of AI, Big data, data science, machine learning and NLP. The company's expertise is in demand due to its client-focused business approach and top-level specialists.
Additionally, InData Labs applies the latest technologies and groundbreaking methods in order to fulfil clients' expectations, meet their needs and complete all the tasks in a blazing-fast manner, therefore increasing the revenue and competitiveness of your business.
About AI Time Journal
AI Time Journal provides insights on the latest trends in AI and exponential technology and highlights all possible benefits of implementing such innovative solutions in all aspects of our lives.
It publishes a wide range of articles, podcasts, statistics and interviews with first-rate experts from the IT industry. All the information and relevant data provided by AI Time Journal are intended to inform readers about artificial intelligence in order to foster this type of technological innovation in a variety of industries.
We also sincerely appreciate AI Time Journal's interest in our company, as well as in our achievements in the industry of artificial intelligence. We will continue to evolve in this field and definitely will strive to reach new heights in AI.