Using data to drive business decisions is an increasingly popular strategy and in 2020 it's more important than ever to be using BI and insight solutions to propel your business. Too often at the highest level in business outdated strategies even including "going with your gut" are relied upon for economically vital choices. Ignoring the power of data to drive business insights is an unforgivable mistake in the 21st century.
The Advantages
Traditionally, big data has been associated most closely with e-commerce and marketing sectors, but its application is in fact far broader and every business can benefit from taking advantage of business insights. In many industries, big data can be used to improve customer experience. For businesses situated in the financial sector analysis of big data can identify and prevent fraud and all organizations can detect errors in their practices through data.
Within e-commerce, insight solutions are used to build an increasingly sophisticated model of consumer behavior, enabling businesses to accurately predict and direct their customer preferences. Walmart, for example, has a highly specialized strategy for their data which has allowed them to gather actionable insights and outstrip the competition in this sector. But how do you move to insights? This step is the key to unlocking the potential of big data.
The First Steps Towards Insights
Capacity for gathering information is so expanded that businesses often make the mistake of generating big data without first thinking about how to use it. A strategic approach is necessary to optimize, so before collecting this information it's essential to have an idea of what you wish to learn. Are you tracking customer needs, habits and behaviors? Are you looking to discover what generalizations can be made from the information – or, on the other hand, are you looking for anomalies that might indicate errors or fraudulent practices? Before you can get the benefits of big data these questions must be answered.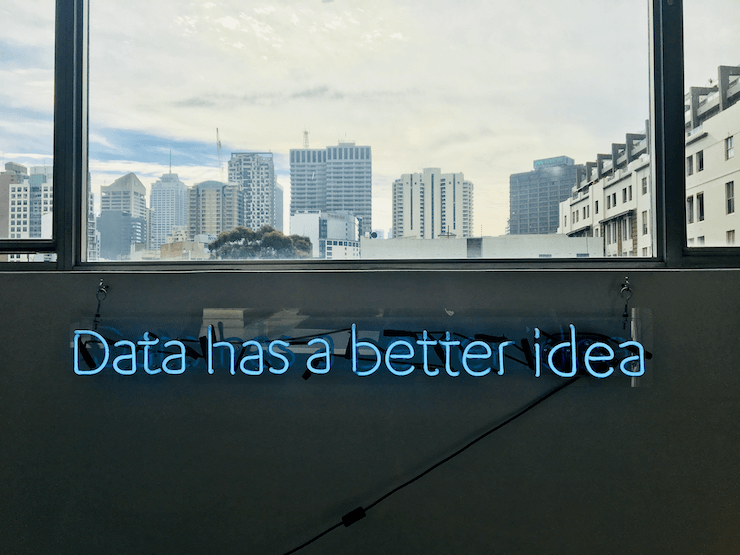 Source: Unsplash
Where Does The Information For Business Analytics Come From?
This information can be gathered in multiple ways. Many businesses gather the majority of their information through networks of social media such as Twitter and Facebook, where users have submitted a wealth of information that allows analysis to take place. Information about objects can be gathered with RFID (Radio-Frequency Identification) technology, through chipping, or GPS location information can be collated to provide data about user movements and whereabouts. In 2020 the scope for vast data points is enormous and data can be collected in many ways. Understanding how you plan to use your information will drive how the insights are collected.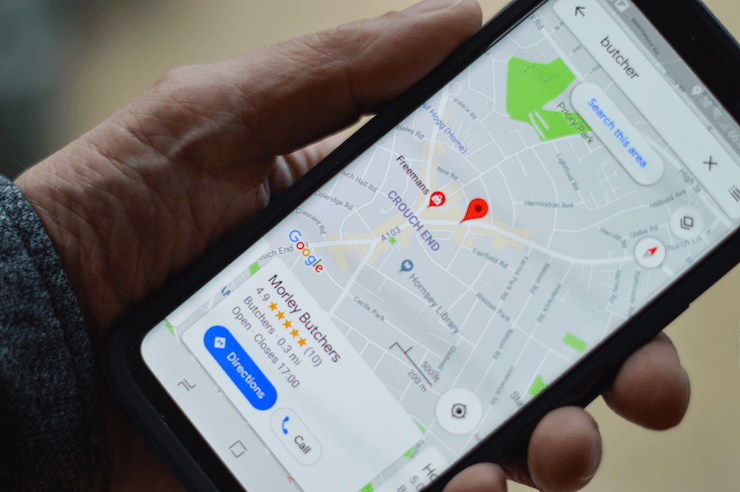 Source: Unsplash
How To Find Insights
The process of moving from big data to genuine insights is termed business intelligence and insight solutions are a key component of this. Tools that assist business intelligence (BI) are built by data scientists to analyze datasets and ultimately present these findings in summarized reports. Business intelligence tools cannot be ignored by any business looking to move to real-time business insights. BI isn't solely about generating reports, however, but rather offers a more dynamic interpretation of data, focussing on moving trends that will guide business decision making.
Source: Unsplash
A second facet of generating insights from data is business analytics, which differs subtly from business intelligence. Whilst business intelligence paints a picture of current trends that can drive strategic thinking, business analytics offers a predictive roadmap for future decision making. Predictive analytics uses the latest machine learning technology to generate a sophisticated vision of the future, and as such it's a tool which helps businesses make proactive decisions about their direction.
Data Storage
An essential element of gaining valuable business insights can come down to how this information is stored. Despite its ethereal reputation, storing this information can be a complicated and expensive process and any business that's ineffective in its storage solutions will be unable to gain the best insights. If your business doesn't have in-house data scientists it's likely that you won't be best placed to store your data, and as such any attempt to move from data to insights will fall at the first hurdle. Analytics needs to be partnered with information technology infrastructure – often consulting on outsourcing this IT is an essential step in optimizing big data strategy.
Visualization
Visualization is an important component in the drive to create actionable insights as it provides the best way of understanding those insights. At its most unwieldy, data is heavily reliant on numeracy which is off putting and often difficult to action. Utilizing visualization through custom-built solutions enables the insights generated to be understood at a glance, giving your business a platform from which to begin your optimized strategy. Visualization tools and solutions let the story this information tells be articulated in the most comprehensible way, meaning that insight solutions present themselves most readily and you can take advantage of big data like never before.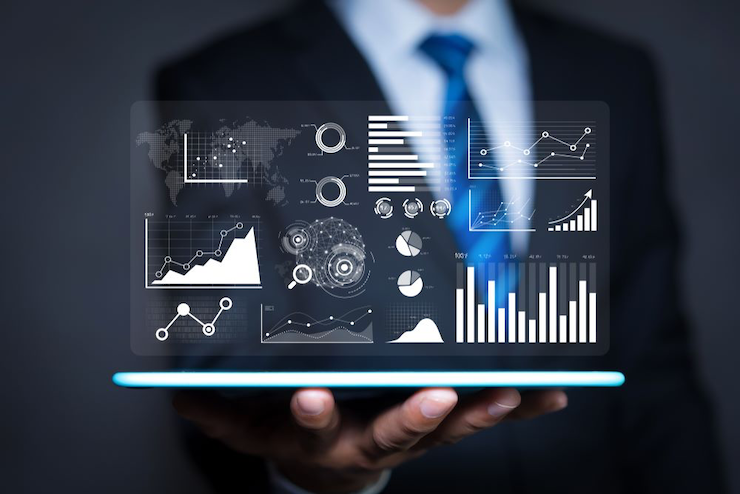 Source: Shutterstock
Data Driven Culture
Ultimately insight solutions won't be found unless a business fosters a culture which is able to action business insights in a meaningful way. Some industries will encounter resistance to processes which are data-driven and entrenched perspectives about traditional methods will have to be overcome. Linking business performance to certain key metrics is an excellent way to introduce a data culture to a business, as when outcomes are clearly interpretable within a prism of data insights more of the team are likely to get on board with a data-driven approach.
The Final Word
The journey to insight solutions is a long road but an essential one for businesses to grow. By understanding the reasons for gathering this information in the first place, building a data-driven culture and taking advantage of the best AI solutions in business intelligence and business analytic tools your business will be able to take advantage of the latest technology. Insight solutions will allow you to outstrip competitors who don't follow the same process. The future is here.
Michael Dehoyos is a developer and editor at Thesis Writing Service. He assists companies in their marketing strategy concepts and is fascinated by the way data is driving a new dynamism in business.
Start Your Next Breakthrough Project with InData Labs
Have a question? Contact us at info@indatalabs.com. We'll gladly discuss the opportunities for cooperation.