We've witnessed the potential and incredible possibilities of artificial intelligence. AI is one of the most marketable areas, which not only enables the rapid processing of vast amounts of information and enhances labor productivity, but also shapes a new kind of digital reality.
Recently InData Labs has been listed among the top 1000 Global Service Providers by Clutch. The company is focused on the development of modern solutions in the field of artificial intelligence, data science and Big data tailored to meet specific business needs of clients operating in different industries and of all sizes.
For the last 8 years InData Labs has been developing advanced AI and Big Data solutions to add value to its clients' businesses and is not going to stop at this point. InData Labs is aimed at contributing more to solving business, social and environmental problems with the top-notch technologies.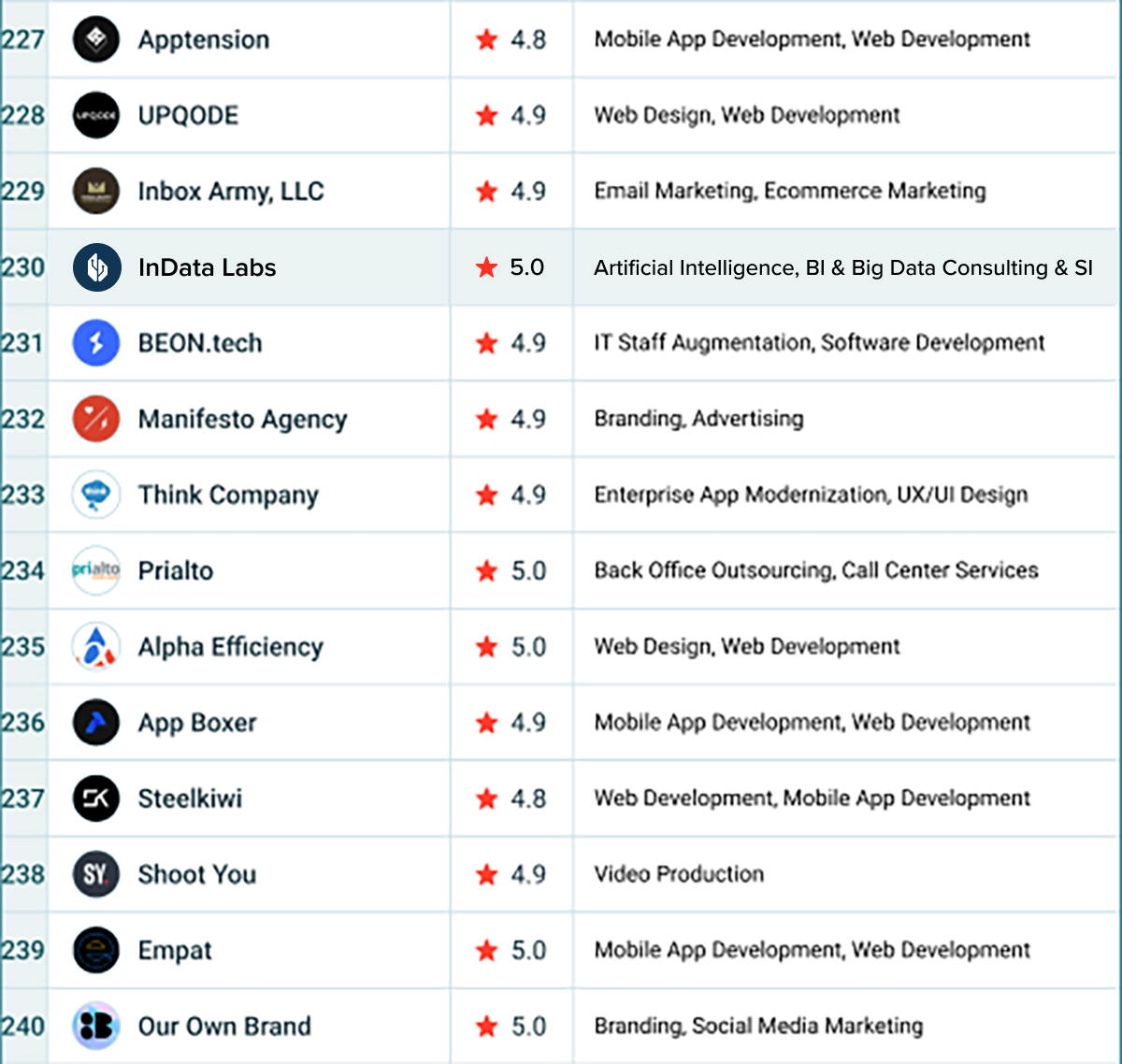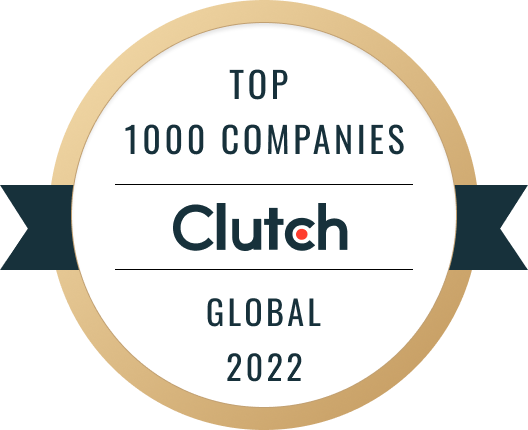 About InData Labs
InData Labs, an AI solution provider, implements AI into a wide range of business structures, letting its clients to automate routine processes, handle more information and limit costs.
Since 2014, the company has created more than 150 successful projects. And today the spectrum of InData Labs services includes:
About Clutch
Clutch is a trusted platform that lists the top IT companies. Thanks to the visibility of the most successful industry representatives, the hundreds of organizations are able to find reputable business partners. The platform provides the latest trends and data-driven content, burning up readers' interest towards digital innovations and their endless possibilities.
We are glad that our efforts and the relentless passion for AI and Big data development led to InData Labs being listed among the Top 1000 Global Service Providers.
We also express our gratitude towards Clutch for their dedicated service and relentless aspiration to give every organization the chance to find a trustworthy partner. In the upcoming 2023, InData Labs plans to keep on its path to success and will surely wow their clients with some fabulous and brilliant projects.