The last few years have witnessed a lot of changes to the call center and customer experience landscape. In particular, call center technology trends have made a leap from remote call center agents to conversational intelligence. The pandemic has also contributed to the transformation as businesses had to modernize their communications almost overnight. According to Grand View Research, the contact center software market is poised to garner $149.58 billion by 2030.
Today, we'll have a deep dive into call center technologies. We'll see how artificial intelligence has become imperative for high-quality customer experience solutions.
What are call center technologies?
Technology in call centers is crucial to handle the gigantic amount of requests. According to Cisco, over 80% of responders consider bots and AI robotic automation to be an important function of contact center technologies. Another 93% believe that call center innovation ideas contribute to a better customer experience.

What are the 3 types of call centers?
To give you a deeper understanding of call centers, let's go over their three main types.
Inbound call center. These types of departments receive incoming requests from existing customers. Human agents and support teams are in charge of monitoring and answering the requests of the callers.
Outbound call center. Here, it's the agents who make calls on behalf of the company. Usually, customers are contacted for the purposes of sales or marketing.
Blended call center. This type of call center handles both inbound and outbound calls.
As of today, call center automation is applied to streamline processes in all types of call centers. Businesses are getting deeper into predictive analytics to help automate experiences for customers and agents.
Common ground of call center automation trends
Although there are lots of call center innovation ideas impacting the space, most of them have a common denominator. And this denominator is call center automation powered by machine learning and artificial intelligence. According to Deloitte, 79% of contact center leaders plan to invest in greater AI capabilities in the next two years. This increased adoption is the direct result of the acute demand to handle calls effectively by automating manual daily tasks.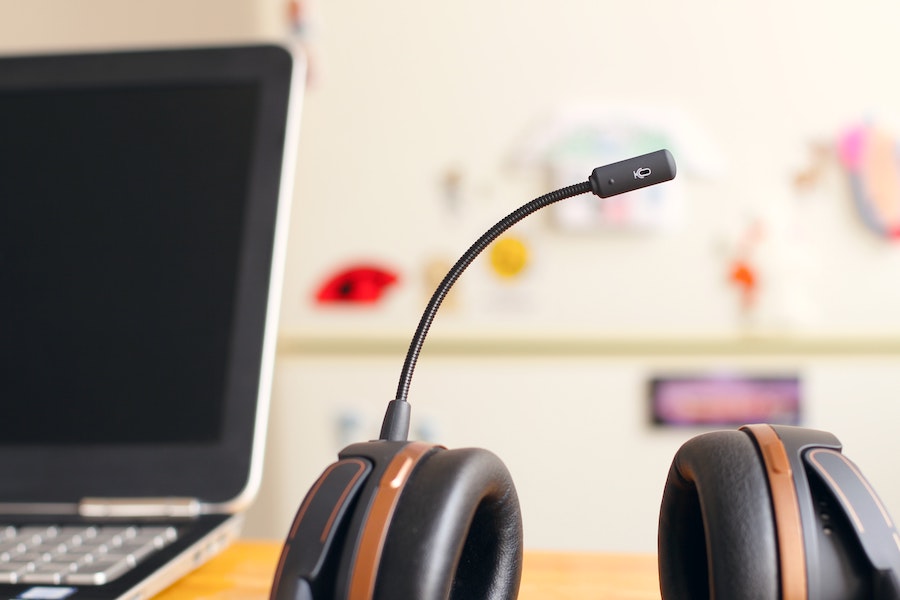 Source: Unsplash
As a result, call center systems technology and automation bring the following advantages for businesses:
Increased customer satisfaction – over 61% of customers have switched to a competitor after a bad customer service experience.
Improved agent workflow – 90% of businesses that use live chat software find it helpful for streamlining call center operations.
Enhanced customer experience – 33% of customers want customer support agents to help them resolve issues in one interaction.
Reduced customer service costs – intelligent technologies will save companies about $8 billion per year in customer support costs.
As you see, the benefits matrix of innovative call centers is impressive. But how exactly do they achieve this level of automation? The following call center technology trends will shed light on the interior of automated customer service.
Transformative call center automation trends
Just a decade ago, companies managed customer interactions through virtual networks of homeworkers linked by cloud computing and neglected social media as one of the channels. Currently, customer support is omnichannel. And while cloud-centricity remained the de facto standard of customer experience, artificial intelligence has emerged as the central call center technology.
Predictive dialing capabilities and automated call blending of inbound and outgoing calls are two features of the modern contact center that significantly increase agent efficiency. But the capabilities of artificial intelligence stretch way beyond those. Here are the main call center innovations of 2022.
Interactive Voice Response (IVR)
Being an echo from 2016, Interactive Voice Response is still widely used to automate support. IVR is a technology that allows businesses to interact with customers using voice input and touch-tone input. IVR systems are used to route calls to the appropriate department or agent, collect information from customers, and provide automated self-service.
However, according to Vonage, IVR was responsible for over 50% of consumers not completing their business transactions. Lack of integration with other channels, inability to effectively process data by customer group, and inhumane touch used to be among the common stumbling blocks of IVR.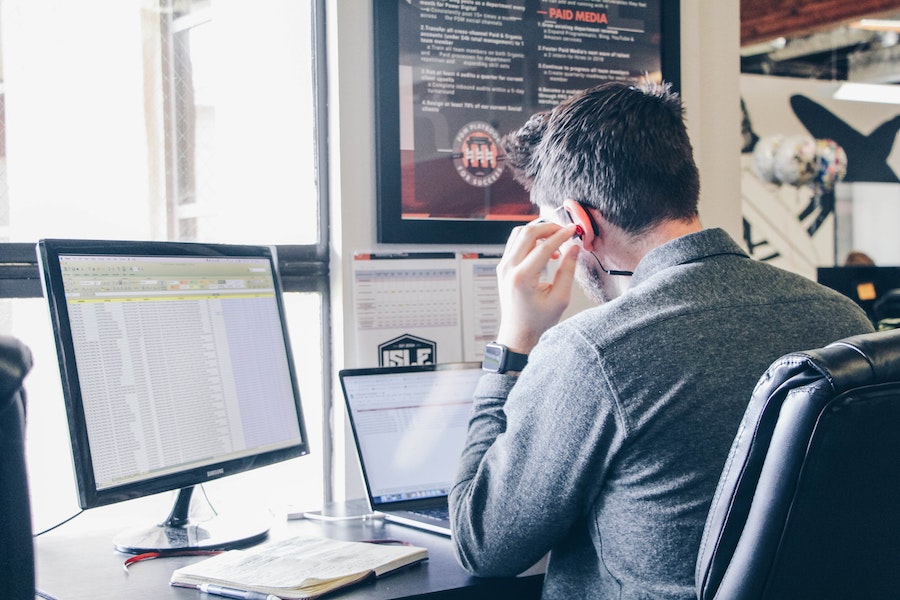 Source: Unsplash
However, in 2022, these downsides are minimized with artificial intelligence. Thus, companies combine traditional IVR with customer feedback analytics and data collection to study customer demographics and interaction histories. These help transform IVR systems from legacy menu systems into smart voice bots capable of handling complex customer queries.
Omnichannel experience
Paired with artificial intelligence, customer platforms aggregate different touchpoints into an all-in-one interface. Thus, agents can adjust to clients' preferences and peak times and offer a suitable contact medium, be it chat or voice contact. This allows companies to improve customer experience and evenly distribute queries among channels.

Agents, in turn, can send appointment reminders, marketing promotions, and billing reminders from a unified cloud platform. Data science providers also help companies gather data from these engagements and touchpoints to promote personalized interactions.
Speaker classification and identification
Voice identification, also known as voice recognition or speaker recognition, is an AI-powered biometric technology that helps authenticate each caller before a company can provide service. Authentication is among the main ways to prevent fraud and verify a caller's identity. Paired with data masking, smart authentication automatically detects sensitive caller data and removes it within call recordings and transcripts.

Artificial intelligence analyzes the caller's unique voice characteristic and allows businesses to implement two methods of smart verification in real-time:
Active verification – a caller says a specific phrase or a verbal passcode to get verified.
Passive verification – a system automatically authenticates a user just by listening to their voice.
Client profiling is also helpful for other purposes beyond security. Thus, your agents can employ voice recognition and machine learning for marketing and sales purposes.
Demographic information
Biometrics also helps companies develop an accurate demographic picture of the callers. Automated age estimator, gender identification and language classification help agents segment each customer and elevate campaigns for granular targeting.
Content analysis
Thanks to the speech-to-text technology, the call is automatically transcribed for further analysis. When needed, agents can search for specific keywords to identify trends in customer conversations or map areas for customer service improvements.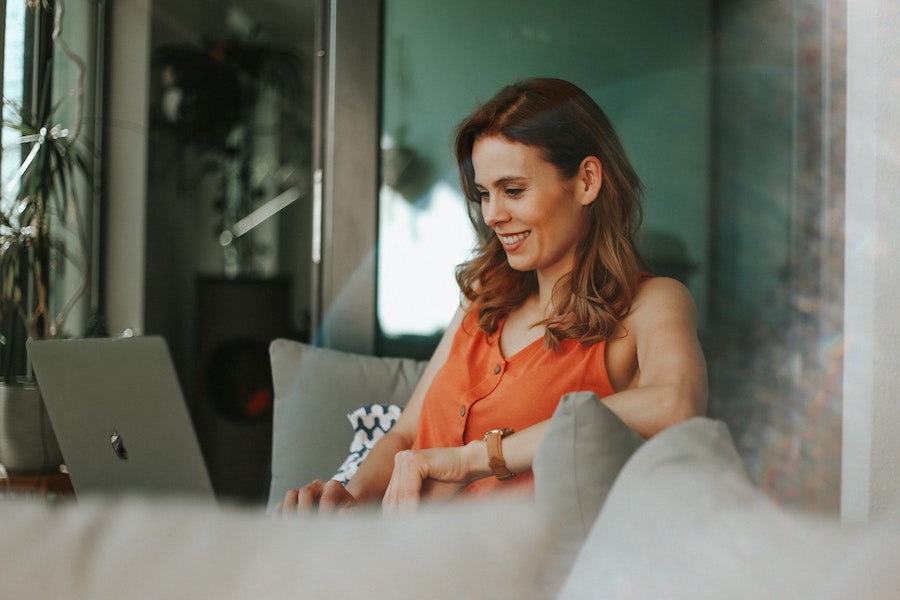 Source: Unsplash
Script alignment
Speech recognition also helps supervisors analyze conversations in real time, and check agents' script compliance. The latter is validated across silent spots, agents' reaction times, and other parameters. This way, supervisors can coach agents mid-call, replicate successful interactions, and identify areas for improvement.
Sentiment analysis and natural language processing
Natural language processing is another call center automation trend that's shaping the vertical. According to statistics, the average wait time within contact centers stood at 46 seconds in 2021. And natural language processing is what helps agents achieve this established threshold.
After analyzing the query, the AI-powered system performs one of the following actions:
The call is directed to a human agent at a relevant department.
The system generates an automated answer to a simple customer query.
Sentiment analysis, which is an offshoot of NLP, levels up the conversational intelligence and looks beyond the semantics of the call. It detects the client's attitude towards the subject. In particular, sentiment analysis is used to determine if customers are happy or dissatisfied with a product or service. The system then marks the sentiment as neutral, positive, or negative.
Sentiment analysis can also be used to detect whether customers are likely to recommend a company's products or services, and what kind of recommendations they will make.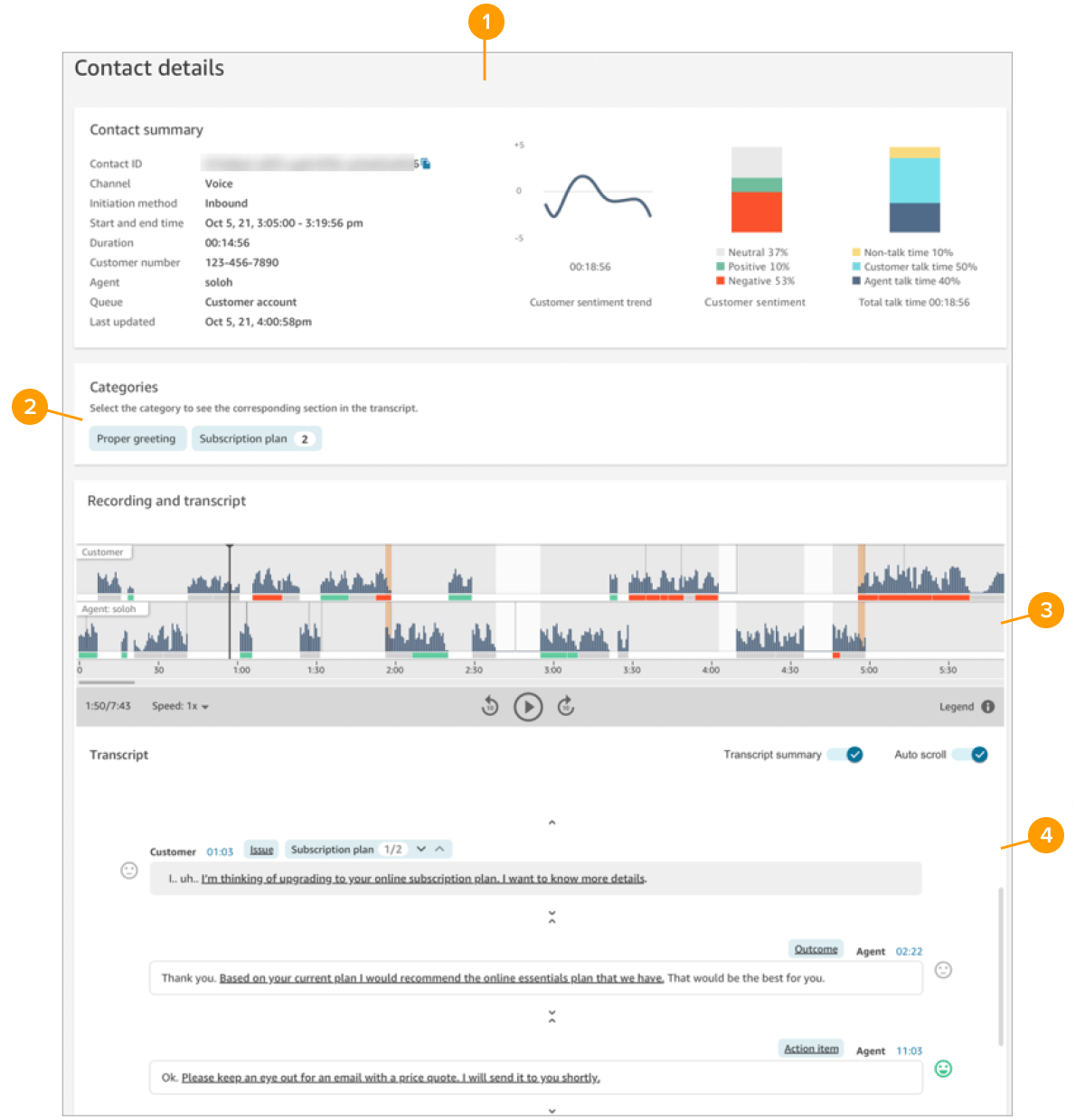 Predictive call routing
According to statistics, 40% of customers stopped doing business with a company that lacked a good customer experience. While the benchmark of good CX is ever-evolving, predictive routing helps companies stay on top of experience standards.
Predictive call routing evaluates each interaction based on a client's past behavior, product preferences, and other variables to predict the suitable level of expertise and personal traits an agent needs to deliver a high level of customer service.
Call data analytics
AI call analytics is another trend associated with innovative call centers. This blanket term refers to a set of automated processes that help businesses increase the productivity of human agents and reduce the costs of customer care. Based on real-time data processing, smart analytics helps companies analyze the performance of the calls, and improve customer service quality.
Call analytics for contact centers allows you to track every interaction, from answering a call to closing the case. This information can be used to develop an action plan for improving customer service. It provides insight into the interactions between your employees and customers, so you can make better decisions about how to improve your service.

From a technical standpoint, intelligent platforms aggregate data from all touchpoints, including email, CRM, chats, and others. Intelligent algorithms then analyze the data based on your objective and curate actionable insights into a report.
Predictive analytics for capacity planning
It takes your reps an average of 18 attempts to connect and convert a lead into a qualified prospect. With the increased demand for a more personalized experience, however, contact center managers need to make sure that the right people are available at the right time.
To do this effectively, contact center managers need to know when they have enough people in place to handle all tasks. The answer lies in advanced analytics solutions that can provide real-time information about how many people are currently available, what tasks are waiting for them and what other tasks need their attention first.
Data capturing for intelligent issue resolution
A contact center is a place where customers can interact with the company and get solutions to their problems. The role of a contact center agent is to provide the best possible customer experience. However, as the number of interactions increases, agents have a limited time to provide services to customers.
However, fast issue resolution is a crucial metric for businesses and a watermark of a successful customer experience for around 60% of the customers. In this context, AI-based intelligent issue resolution would help them to resolve customer issues more quickly and efficiently.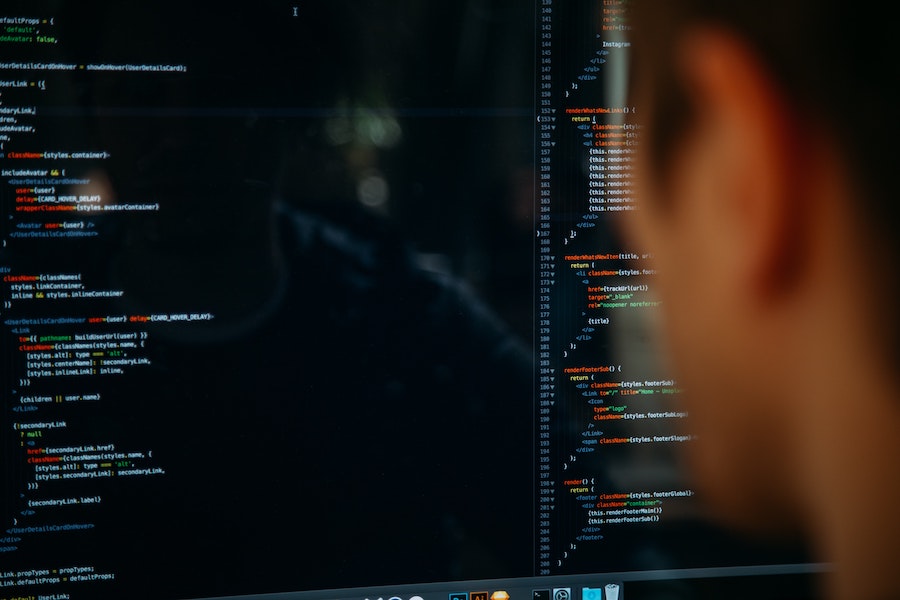 Source: Unsplash
Amazon Connect Wisdom, for example, allows companies to integrate Salesforce and ServiceNow knowledge bases. This ushers in more human intelligence for agents who get knowledge repositories with readily available answers to common customer issues.
This way, specialists don't have to rummage for the answers in knowledge articles, wikis, and FAQs. Moreover, the NLP functionality helps identify issues during calls, and then generate relevant recommendations and answers.
Self-service channels for call center automation
Eighty-eight percent of US consumers expect companies to have an online self-service support portal, according to Statista. Self-service is the practice of providing support through online tools, such as FAQs, knowledge base articles, and user forums.
Over the last few years, the traditional self-service venues are accompanied by smart systems to make issue resolution faster. Self-service has put the customer in charge of their experience and limited the agents' input to complex queries. Assistance-free service is heralded as the future of call centers.
Support departments have several ways to achieve self-service excellence. The most popular technologies include IVR systems with speech recognition and AI-powered virtual assistants or chatbots. Thus, 48% of contact centers have invested in AI chatbots for self-service.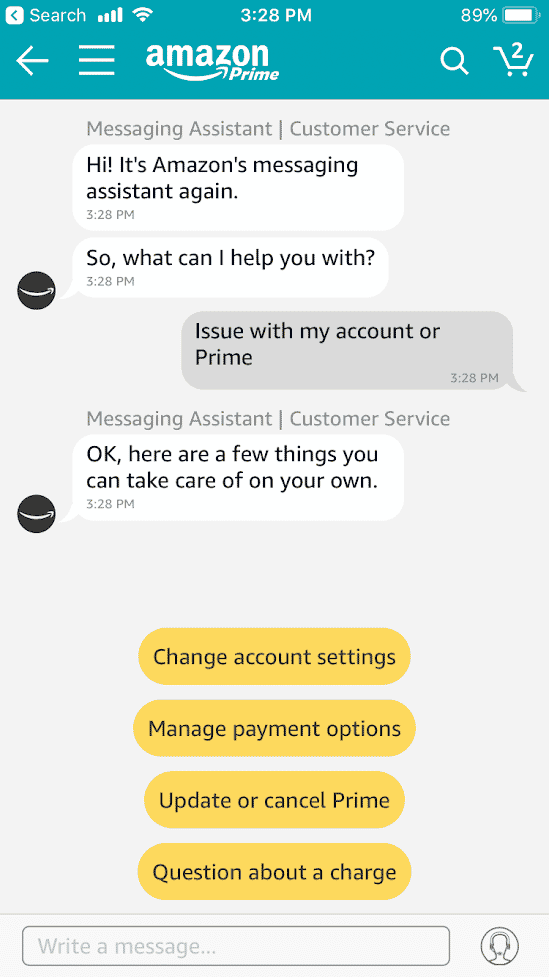 The NLP backend of chatbots allows them to process and interpret users' words and generate a pre-set answer based on the input. Used for simple queries, chatbots shrink resolution timelines and take the workload off the human agents.
Real-time customer journey mapping
Last but not least is real-time analytics, which is a type of real-time automation for call centers. Real-time customer journey mapping is a process of tracking and analyzing the interactions between a customer and a company in real time. It contributes to quick and personalized customer service.
‍


Again, real-time mapping can be complemented with the consolidated customer data injected into a profile. Amazon Connect Customer Profiles, for example, allows agents to access a 360-degree profile that lists a customer's name, address, email, purchase history and related information such as web pages visited and customer service contact history.
Customer Profiles also merge data from any third-party application such as CRM systems, marketing automation solutions, or business applications to provide a solid customer profile.
Smart future of call centers and their automated present
In 2022, the majority of call center innovation ideas owe their existence to artificial intelligence and data analysis. And with a huge volume of incoming queries and outbound calls, it's no longer optional to include automation.
As for the future of call centers, emerging trends such as The Internet of Things and Robotic Process Automation are likely to join other AI-based applications. As an ultimate destination, call centers will be able to deliver granular support at reduced costs and within mere seconds as well as preemptive customer service.
Lower costs, be more agile, and get to market faster with AI solutions will enable your call center to drive efficiencies in your business. Contact us to see how we can help you achieve that.