InData Labs Joins Big Data Value Association
19 May 2016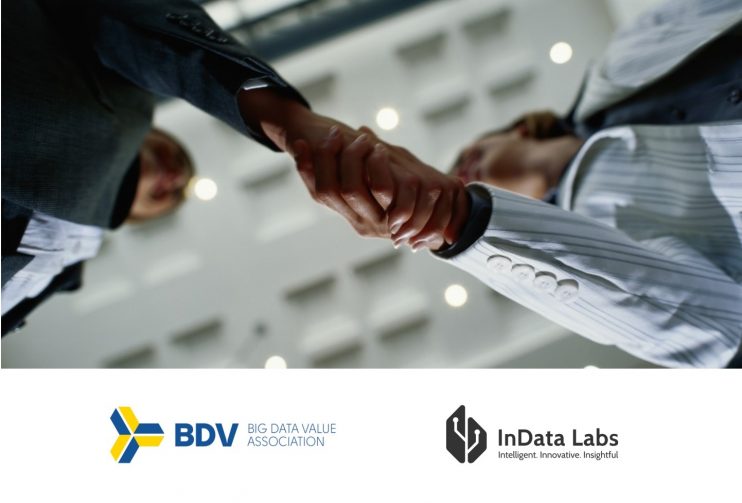 InData Labs joins Big Data Value Association (BDVA) to contribute to the development of a Big Data driven economy in Europe.
BDVA is a public private partnership created to strengthen competitiveness and ensure industrial leadership of providers and end users of Big Data in Europe, which includes healthcare, energy, transport, telecom, and manufacturing. The Big Data Value Association is a fully self-financed non-for-profit organization, with around 100 members today from large and SME industry as well as academic and research.
Like all the members of Big Data Value Association, InData Labs shares interest in:
Developing technical solutions for the supply, demand and final user of the entire value chain of the data business.
Implementing innovations in industry, commerce and the public sector to strengthen European competitiveness and to face societal challenges such as climate and health.
Understanding and improving the acceptance of big data by companies and citizens.
Helping to create an ecosystem that will foster the growth of a wide variety of viable business models for large and small entities and entrepreneurs.
InData Labs will contribute to the development of a Big Data driven economy in Europe by:
creating innovative big data products
providing data science consulting services for European organizations
investing in research and innovation in such areas of Big Data Analytics as semantic analytics, event and pattern discovery, unstructured data mining, deep learning etc.
educating future data engineers and data scientists.
---
To learn more about InData Labs we invite you to visit services pages on our website.
If you already have a big data project in mind, feel free to contact us by any convenient means.