The year 2021 breaks the all-time high of generated data per year – the jaw-dropping amount of 74 zettabytes. The information is flowing from 35 billion IoT devices, 6.3 billion smartphones, and other gadgets. This avalanche of new information gave birth to new trends in Big Data analytics.
Along with the growing number of devices, COVID-19 has also set the record straight. Traditional analytics techniques didn't stand up to the global crisis. Organizations have tossed away historical patterns since many of these models are no longer relevant.
Data science consulting and AI companies have improvised new ways to process information. With that said, let's have a look at prevailing trends in Big Data analytics this year. We'll also find out how Big Data and your business can be mutually beneficial.
How your business benefits from Big Data analytics in 2021
We've all heard numerous success stories that showcase the benefits of Big Data consulting and development. In reality, it's not that easy. Thus, only half of companies leveraged analytics software just a few years ago. Today, this number is higher. Yet, lots of business owners struggle to adopt these systems.
Big Data requires cost-effective, innovative methods for processing information and providing conclusions. But once you get a real feel of its processing might, your business will never be the same.
Increased sales
There's one thing that unites your company and, say, Amazon. Your top of mind is to attract as many customers as possible. But the core difference between you and this giant is that Amazon is already generating 35% of its sales thanks to the AI Revolution and Big Data. In particular, their insight-driven recommendation engines and dynamic pricing boost revenues.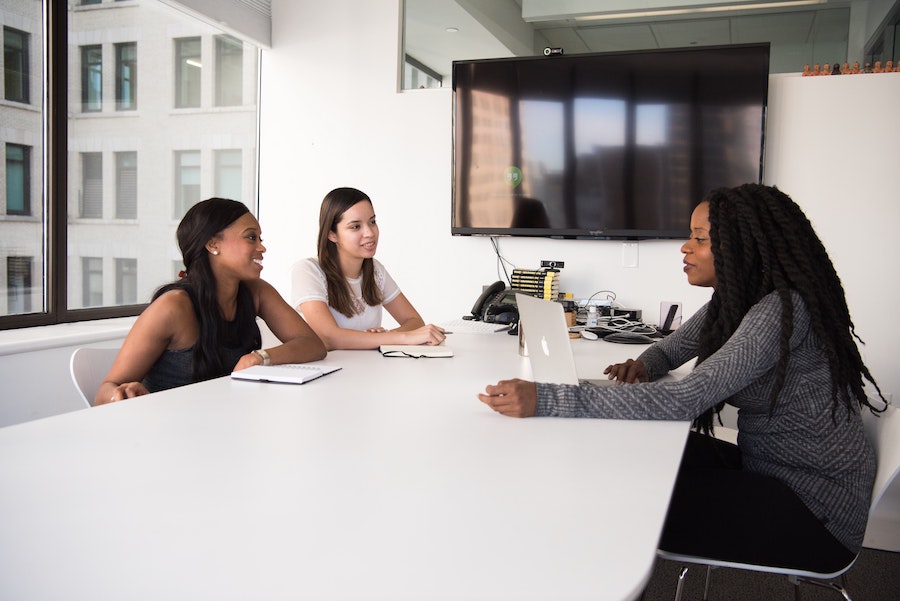 Source: Unsplash
Improved customer experience
Your brand awareness is the natural result of how well you know your customer. Once you have a deep understanding of the customer persona and their needs, you can deliver a more personalized and optimized customer journey.
Let's take Netflix. They collect personal info such as the average watch time and story. Other forms of patterns, like user platform and demographic stats, are also put to good use. In the end, 75% of viewer activity stems from personalized customer experience.
Better decision support
Above all, Big Data empowers accurate decision-making. It is helping businesses make better trade between value delivery and work efficiency. The Kroger company, for example, significantly reduced the average customer service time. This supermarket chain is using sensors to predict queues and automatically call employees when necessary.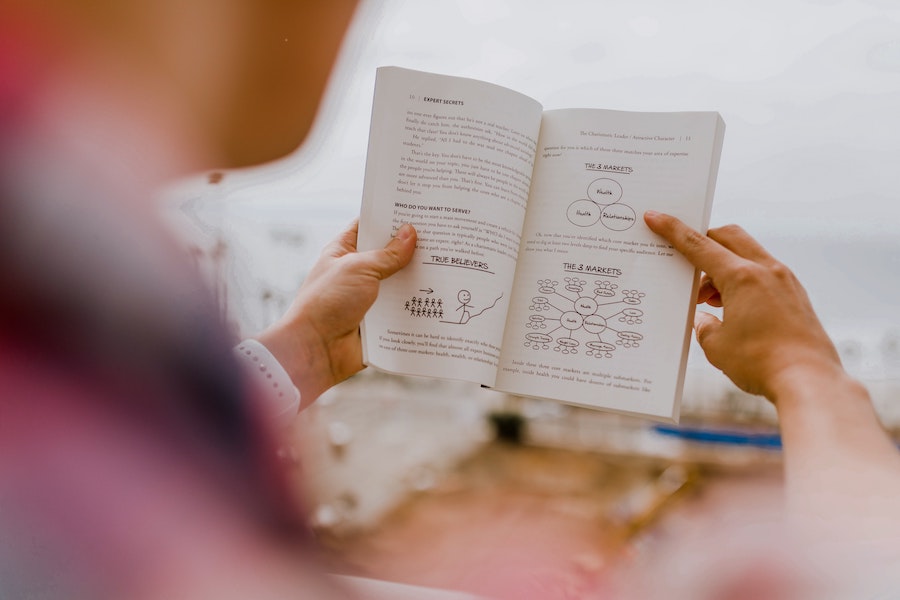 Source: Unsplash
Also, smart and accurate analytics gives the Kroger team a clear view of all stores nationwide. It is now easier to produce insights by division, geography, and even by store.
Easier risk management
Being able to avert a potential risk is what ensures business resilience. From fraud detection to financial risk management, Big Data helps protect critical assets and prevent losses.
UOB bank from Singapore is an example of a brand that uses Big Data to drive risk management. Their risk management system enables the bank to reduce the calculation time of the value at risk.
Competitive advantage
The smart use of analytics systems allows startups and SMEs to compete with established companies. Leveraging the same analytics tools and databases blurs the line and allows you to be on the same playing field as tech giants. Big Data trends allow companies of all sizes to whip their marketing and sales. So no matter the size and authority, analytics drives growth and gains competitive advantage.
With that said, let's find out how the latest trends in Big Data analytics can help reap these benefits.
New trends in Big Data analytics
We've curated a list of current trends in Big Data analytics. Some of them have been shining from year to year. Others have surfaced as a response to the global pandemic and adoption of intelligent systems.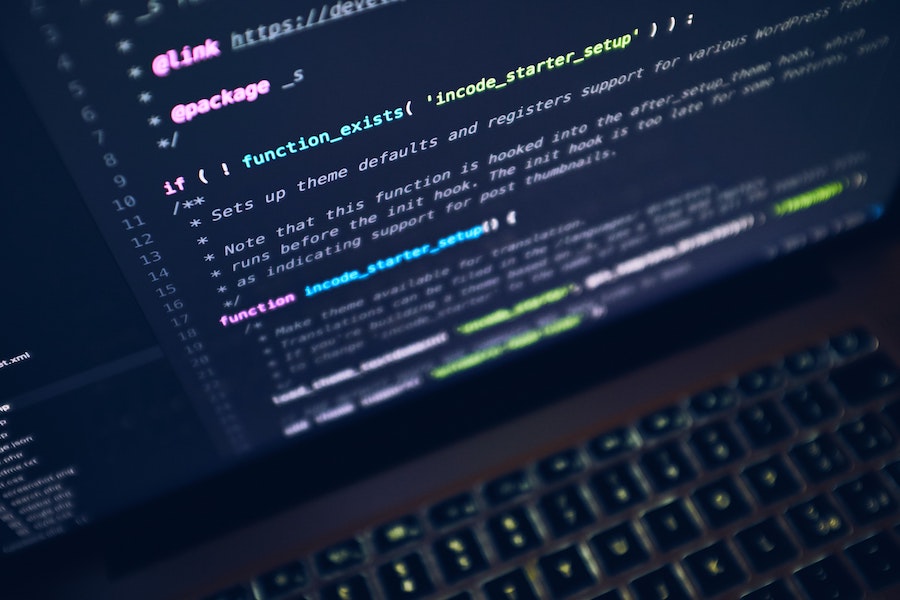 Source: Unsplash
Small data going big
The challenges of Big Data, big analytics, emerging business intelligence, and analytic trends became the tipping point for traditional operations.
Advanced data science projects are shifting from the use of Big Data to a class of analytics that uses small or more diverse information. The shift from big to small and wide data is one of the top data and analytics trends for 2021, highlighted by Gartner. This trend reflects business, market, and technology dynamics.
The core difference is that small data allows businesses to glean and analyze information about one person. On the contrary, Big Data involves processing a huge batch of information to find correlations.
The adoption of small analytics does not need a lot of resources. It is great for solving everyday problems, like email marketing or personalization.
The omnipresence of artificial intelligence
Before 2019 hit, implementing AI projects was easier. The smart systems used to rely on historical data and learn from past patterns. Amid the pandemic, we've seen first-hand the need to quickly analyze incoming data on the spread of viruses around the world.
Instead of historical data, machines now have to adjust to relevant insights and small data.

Smarter AI algorithms will further contribute to the synergy of Big Data and intelligent systems, which makes them one of the crucial Big Data trends.
Artificial Intelligence will also make the concept of Big Data more effective with better predictions. AI systems should address privacy issues. Widespread AI, and its governmental use, are still novel to public agencies. Hence, in the absence of clear procurement guidelines and legal frameworks, AI could be put to misuse.
Data as a service
Another Big Data analytics market trend is its as-a-service status. Data as a Service (DaaS) is a relatively new model of data distribution. It refers to the business practice when companies and users delegate data collection, management, and storage to providers.

But why did DaaS solutions become so popular? The survey by Rocketsource suggests top bottlenecks while working with Big Data:

DaaS providers address all those challenges. They tap into datasets and use that information to draw out actionable insights.
The DaaS market is competitive. Today it's fragmented with the front runners that deliver DaaS solutions for commercial use. Some of the major players in the market are IBM Corporation, Oracle Corporation, SAP SE, Bloomberg Finance L.P among others.
Closer to the edge, further from the cloud
Edge computing is another big deal among Big Data and AI trends. For the unaware, edge computing refers to remote monitoring and processing of data directly on IoT devices. It looks like a new kid on the block. However, we've all seen the edge principle operating on smartphones and tablets.
The only difference is that we're now going to use it more for operational purposes. According to Grand View Research, the size of the global edge computing market will climb to over $43 million by 2027. An explosion of this magnitude is attributed to the proliferation of 5G and IoT devices.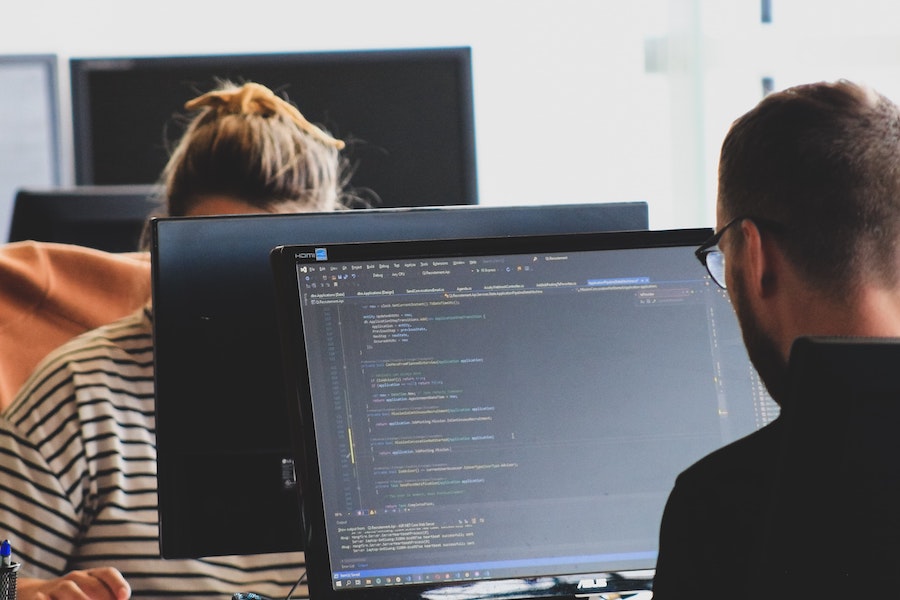 Source: Unsplash
Thus, by 2025, the number of IoT devices will rally to reach over 75 billion connected devices. IoT devices will become the fully-adopted practices in the upcoming years. So, for companies, edge computing would be the fastest and easiest way to analyze vast amounts of distributed data.
Quantum computing to transform Big Data
Quantum information processing is another prominent phenomenon among trends in Big Data analytics. The main idea lies in the application of quantum physics to machine computing.
Remember the famous chess match between IBM's Deep Blue computer and Garry Kasparov? The machine won the game in 1997 since it could calculate 200 million potential moves every second. With a quantum computer, this number could be one trillion per second.
As for Big Data Analytics, quantum computing will allow for processing oceans of data at faster speeds. This is the main reason why the fusion of Big Data Analysis and Quantum Computing are priority areas for collaborative research in 2021. Also, Machine Learning algorithms could operate at full capacity. Thereby, we will be able to solve problems that require the manipulation of enormous amounts of data.
Hybrid clouds
In 2021, Cloud is a given. By 2022, public cloud services will be the core for 90% of data and analytics innovations. However, provider lock-in isn't always a great fit. That is why a growing number of companies now flock to hybrid cloud systems.
In 2020, 72% of respondents in the Everest Group described their cloud strategy as hybrid-first.Hybrid clouds refer to a combination of a private and a public cloud setup. Thus, one part of an organization's information system is private and they stored another part in the public cloud.
The primary advantage of the hybrid cloud is its flexibility. The need to adapt quickly is a key principle of digital businesses in 2021. In response, cloud providers are now offering "cloud-on-premises" solutions. In this case, companies can access the power of the public cloud while retaining full control over their data.
Blockchain for analytics
Blockchain is getting a big word of mouth. So it's hardly surprising that it's also among Big Data analytics future trends. In fact, the upcoming years might mark the convergence of blockchain and data analytics. Today, most traditional data sources are centrally controlled and corporate.
On the contrary, blockchain presupposes decentralized data sources. It means that blockchain, once applied to Data Science, offers authorized network members instant, shared, and fully transparent access to information.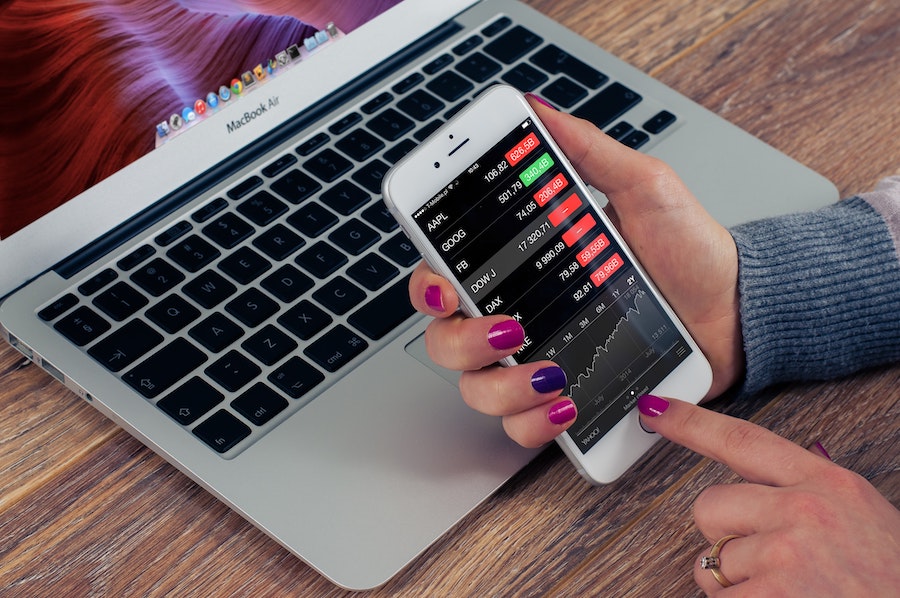 Source: Unsplash
The possibilities of decentralized ledgers are manifold. Businesses can track orders and payments as well as use smart contracts. Thus, Gartner forecasts that by 2023, organizations using blockchain smart contracts will increase overall data quality by 50%, creating positive data and analytics ROI.
And since all parties share a single source of truth, transaction information is reachable at all times.
Data fabric
In 2020, Garner listed data fabrics among the hottest Big Data trends. In 2021, it's still topping the ladder. The data fabric market size was valued at $812.6 million in 2018. By 2026, this number will grow to $4,546.9 million.
Data fabric refers to a holistic management architecture that hosts services or technologies. The overriding objective of data fabric is to maximize the value of your data and boost digital transformation.
A distinctive feature of data fabrics is the use of Big Data and AI technologies to build and optimize management algorithms and ensure business use of data.
This comprehensive infrastructure also continuously recognizes and integrates data from scattered points. It helps uncover unique, business-relevant correlations among the data points provided. And as the information becomes more complex and sizable, data fabric supports composable data and its components.
Composable data and analytics
Speaking of composable data. The dominance of composable data and analytics is also one of the prevailing Big Data trends. Unlike embedded analytics, composable analytics falls into the low- and no-code continuum. It refers to a tech architecture that breaks down some of the hardware of a traditional server into pools of resources.
This dismantled structure allows companies to build consumer-centered applications from existing analytics assets. Also, an expensive setup like GPUs can be shared across organizations and used on-demand.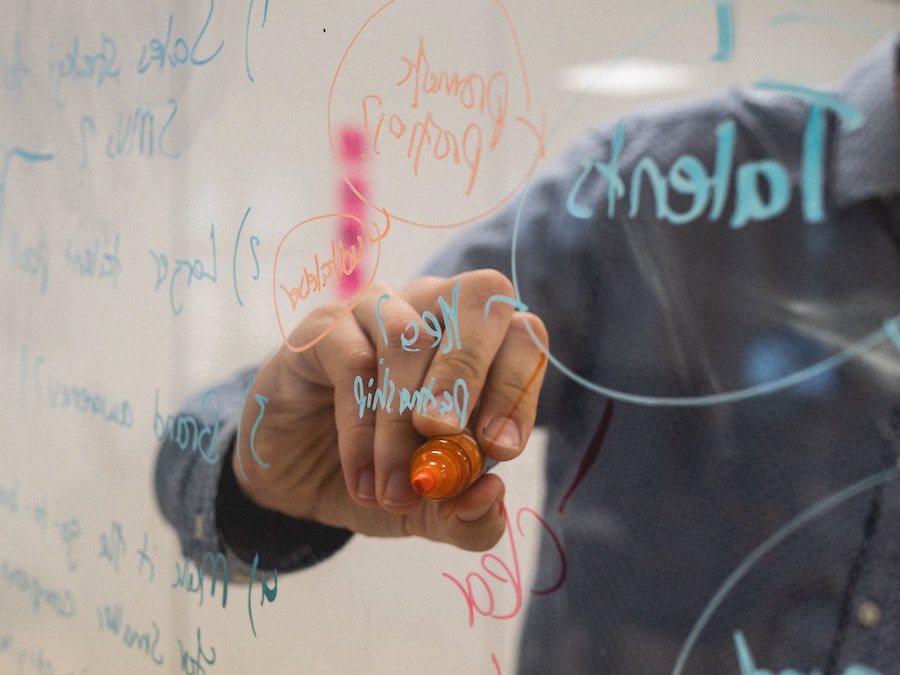 Source: Unsplash
Overall, it boils down to establishing a data system with sub-components. The latter can then be selected and pulled together in various combinations to address specific user requirements. Along with promoting collaboration and the analytics capabilities of the company, composable architecture will make analytics more accessible.
The advent of a new consumer generation
Last but not least of the current trends in Big Data analytics is the rise of augmented consumers. The use of augmented analytics is an upward tendency that is underpinned by smart technologies. In this case, machine learning and AI assist the user with data preparation, insight generation, and other data-related tasks.
The need to democratize analytics and make it publicly accessible is also the main driver behind the global market's growth. Thus, the global market for augmented analytics is projected to exhibit a CAGR of 21.10% by revenue during 2019-2028.
In practice, augmented analytics platforms rely on the trio of AI, ML, and Natural Language Search. Along with automated analytics insights, they empower users to look into the specifics of their insights via voice-enabled features. So, it's like having an on-site analyst, but with no human bias or additional costs.
Big Data trends: the final word
Over the last years, we have witnessed the birth of numerous data technologies. All of them are united by a single objective – to make business insights more accurate, fast, and get-at-able.
Moreover, applications of Big Data analytics, trends, issues, and challenges are largely shaped by Artificial Intelligence. The latter spans every technological aspect of modern businesses – from AI mobile applications to industrial machines.
Edge and quantum computing and composable structures and data fabrics are also leading the change in the analytics world.
Need help with big data project development from scratch? Contact us, and we'll share your ideas with you.