The use of artificial intelligence in real estate
7 July 2022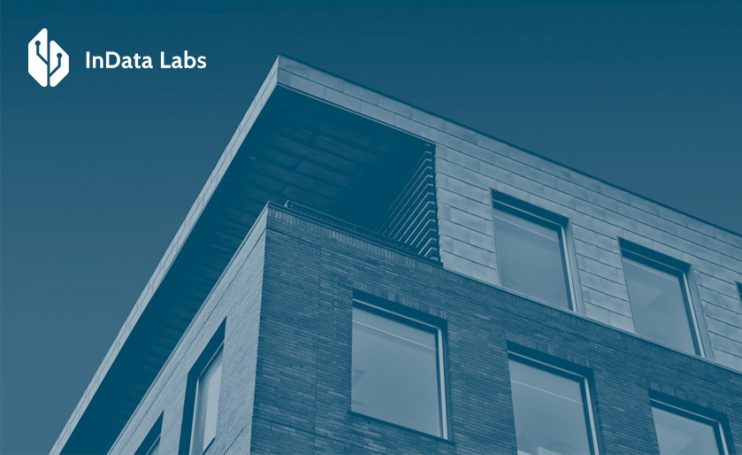 Once only a concept associated with science fiction, artificial intelligence, and machine learning is being adopted in the healthcare industry, physical fitness and wellness, and even real estate. How will AI affect real estate in the coming years?
The number of businesses using AI jumped by 270% between 2015 and 2019, and the industry is continuing to grow. AI real estate startups are transforming the real estate industry with better insights into property prices and more effective commercial and multi-family real estate security. Keep reading to learn about commercial real estate and artificial intelligence.
What does AI mean in real estate?
A significant factor in the success of real estate operations and investment is leveraging data to your advantage. AI applications in real estate facilitate better decision-making, and you may come to unexpected conclusions based on data patterns gathered by AI and machine learning tools.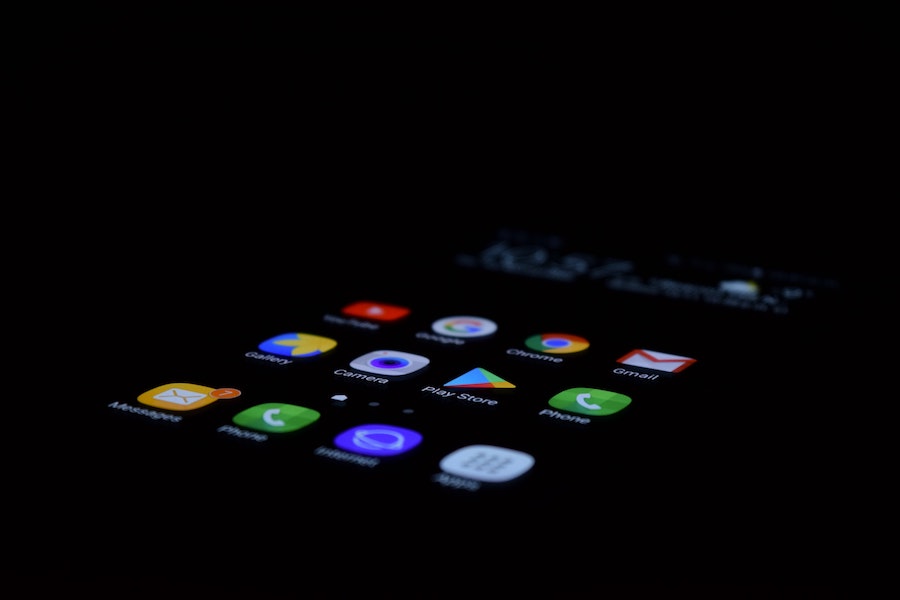 Source: Unsplash
Some of the significant elements of real estate that can be supported using AI and machine-learning technology include:
Buying, selling, and home financing – real estate AI can pore through millions of documents, including homeowner personal information, to gain the best insight into property values, renovations performed on the property, and debt levels. It would take an impossible number of hours to gather this information independently.
Improving building security – by pairing AI and analytics with building security, you can ensure your commercial property investments are protected from the threat of theft or damage.
Property management – AI can help to streamline property management processes such as landlord accounting and tenant communications.
But, how will AI affect real estate, and are real estate agents still necessary? This guide will discuss the uses of AI in real estate in further detail, with clear examples of the benefits of AI for real estate.
AI applications in real estate
Let's discuss how you can use commercial real estate artificial intelligence to inform real estate decisions and improve commercial building security to protect your assets. Here are some of the AI use cases in real estate.
Leveraging data to determine rental growth
One of the critical data points that you can use AI to improve is determining the potential for rental growth. AI real estate investing technology can help you understand how to raise your rental prices for tenants. It can also help you gauge which commercial property will grant you the best return on investment, assisting in your investment decision.
There are infinite variables when it comes to forming projections for rental growth. By using AI to develop more reliable complex data, you can be sure that you are making a decision based on all available data. You can use AI in real estate development and commercial real estate to ensure you make the right investment decisions.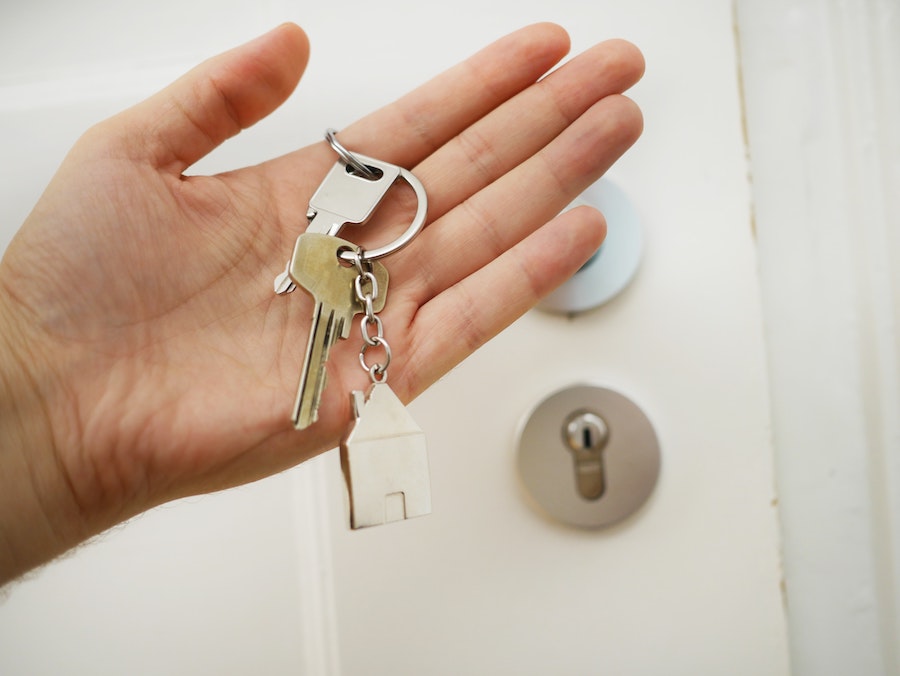 Source: Unsplash
Of course, when it comes to making projections based on AI tools, you should always err on the side of caution. Being conservative with your decisions based on AI will mitigate any of the risks associated with AI and deep learning accuracy.
Using AI to formulate property prices
A use-case example of real estate AI is the 'Zestimate' feature on the Zillow multiple listing sites. The Zestimate uses the following information to gauge an accurate price for homes:
Home features
Renovation information
Housing market trends
Local home sale values
Location
Some other data that AI for real estate development may gather to gauge the accurate value of homes include:
Crime rates
Transport links
Light sources
Local schooling
Noise exposure
Future development
Purchasing trends in the area.
The Zestimate feature uses neural networks, similar to how the human brain functions, to develop home prices using commercial real estate AI. Zillow is currently using this AI commercial real estate technology to assist in their cash home buying business, called 'Zillow Offers'.
By automating the most time-consuming processes in a real estate transaction, AI and real estate go hand in hand, helping mitigate the stress of the home selling and home buying process. However, will AI in the real estate industry replace real estate agents? Since AI cannot be relied on entirely, you must use AI real estate solutions with oversight from real estate agents for maximum efficacy.
AI for real estate leads generation
Since the pandemic, housing supply has hit record lows while housing demand grows. Real estate agents can spend a lot of time pursuing leads with unconvertible prospects. AI and real estate can solve this issue.

AI uses this information to help real estate agents find leads that truly intend to purchase the property. Zillow uses this very principle, implementing AI-driven CRM. Zillow's algorithm can also help prospective buyers see relevant properties in their home search.
AI for content marketing
We have seen the use of AI for content marketing in the eCommerce sector. Chatbots and AI consumer apps help customize the platform and find more content relevant to the consumer. This technology is also being adopted in the real estate sphere to help real estate companies provide buyers with customized content.
Aggressive sales tactics and attempts to obtain contact details can be a turn-off for prospective buyers, so offering buyers a way to answer their queries without the pressurized environment is essential. Real estate companies can provide quick answers to prospective buyers' queries while gauging what they're looking for with chatbots. Some of the information you may be able to gather with your chatbot include:
The prospective buyer's budget.
The type of property they're looking for.
Additional property requirements (a pool, garage, or outdoor space).
Their desired location.
Your AI system will then work to formulate the properties that best suit the buyers' property checklist and make their search easier. AI can also analyze real-time click data to improve your customized content marketing strategy continuously.
AI and property management
One of the best AI for real estate use cases is AI in property management. Property management is one of the most challenging aspects of managing multiple rental properties and multi-family housing. Property management involves the handling of many tasks, including:
Keeping up-to-date with rental payments and avoiding rental arrears.
Managing and resolving maintenance requests for each property.
Communicating with tenants and maintaining records of tenant communications.
Maintaining building security and amenities.
Accounting.
These are just a few of the tasks that a property manager, landlord, or real estate investor must perform regularly. AI in commercial real estate can be instrumental in automating many property management tasks and reducing the workload of the property manager. AI can also help reduce the margin for human error, which may lead to accounting errors, rental arrears, or disputes with tenants.
Streamlined property management processes through AI
Here are some of the processes in property management that you can streamline using AI technology:
Tenant communications – tenant communications can take a significant portion of the property manager's time. An AI chatbot can provide instant answers to tenant queries and determine whether these queries need the property manager's attention. AI chatbots are instrumental in sparing the property manager from wasting time answering simple questions.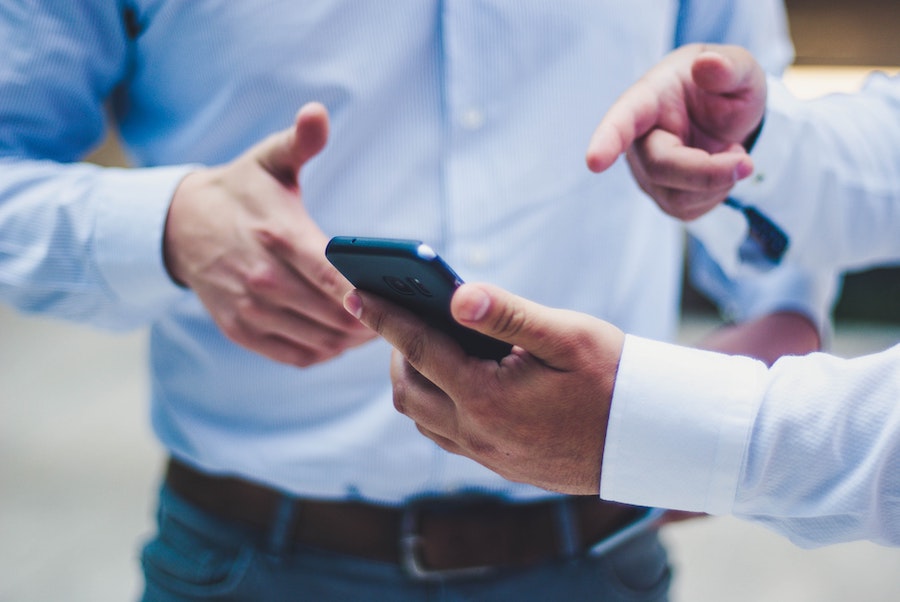 Source: Unsplash
Generating property documents – using AI in real estate can facilitate faster document generation for property managers. It can help scan documents for missing fields such as signatures and generate documents based on the available information.
Landlord accounting – accounting is one of the more time-consuming tasks for property managers. Keeping track of receipts and invoices, transactions leaves a significant margin for human error. Real estate AI can help remove this margin for error, and some AI real estate accounting tools offer digitized receipt tracking – simply scan the receipt, and the system will store it for later use. For landlord accounting, AI consolidates the books more accurately for property managers, leading to improved insights on the changes and adjustments you can make to cut costs.
Reminders – AI can help send tenants automated reminders when their lease is about to end or when a payment is due. Property managers can easily forget to send out reminders for payments and end-of-lease dates, leading to complications down the line. AI can ensure that all payments come in on time and that tenants know when their lease ends.
Pairing AI with commercial security
AI isn't just transforming how real estate agents gain valuable insights for investments and determining rental growth – it is also instrumental in ensuring real estate assets remain secure. Commercial security can be enhanced using AI and analytics. This section will cover some of the primary uses of AI in commercial security.
AI and access control
AI can be paired with access control to ensure that abnormal data is detected and alerts are triggered when your system detects suspicious activity. Without AI, anomalous data and failed entry attempts might go unnoticed, as security staff will not have the time to monitor access control data continually.
By triggering alerts when suspicious activity and anomalous data are detected, you can ensure your building remains protected from third parties and unauthorized users, which is imperative for securing your real estate investments.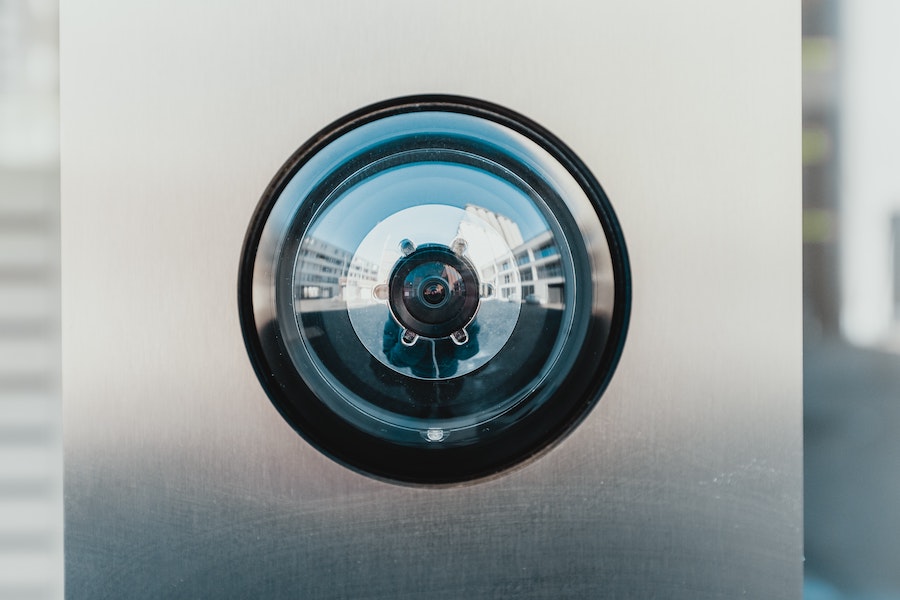 Source: Unsplash
AI and security cameras
Security cameras usually perform two functions in your commercial real estate security system – they help to deter crime, and they help to provide evidence in an investigation once a crime has occurred.
However, with AI, you can enhance the function of your surveillance cameras to include detecting suspicious activity and triggering alerts for your system administrators and security staff. With these alerts, it becomes possible to use your security cameras to prevent crimes on your property and not just provide evidence after the fact. Your security staff has other responsibilities and duties that prevent them from consistently monitoring the video feed, which means they could miss critical security events. AI allows for a faster response to incidents and could save your real estate business on losses caused by a security breach.
AI and identity verification
You can use AI with video intercom access readers to validate the identity of users before they enter the building. Video intercom readers combine high-definition video feed with touchless access control to provide multi-factor authentication at your building's entrance. With AI, you can automate the identity verification process and ensure that only authorized users are permitted to enter the building, removing the possibility of stolen access credentials being used to enter the building.
Frequently asked questions
In this blog post, we've gathered the key information on AI in real estate, but still there are plenty of questions to be answered. Here are some of them:
How can artificial intelligence be used in real estate?
Artificial intelligence is used in real estate to gather data through deep learning, which can help to estimate house prices, rental growth, and consumers' debt levels for home financing.
What are the examples of AI in real life?
We use AI daily without realizing it. AI is responsible for curating our social media feeds, AI helps with innovative home management, and AI is instrumental in self-driving automobiles. AI transforms the way we perform daily tasks in domestic and commercial contexts.
How is AI used in business?
AI helps to streamline several facets of a business. AI performs deep learning purposes, performing extensive data research. Using AI in your business can also strengthen security systems through analytics and facial recognition.
Will AI replace real estate agents?
Not in the foreseeable future. AI is simply a tool that real estate agents can use to gather online data and improve their business decision-making. Real estate agents are still required to make the final decisions based on the predictions provided by AI and come up with plans that mitigate the risks of AI accuracy.
Summary
AI is revolutionizing the everyday processes in several industries, and it is no different in the real estate industry. AI is helping businesses to outsource and automate the heavy lifting and time-consuming tasks to reduce the stresses of daily business operations.
Using AI in real estate can assist in developing projections for rental prices and determining house prices. You can also implement AI in commercial property investments to ensure that a security event does not damage your properties. Investing in AI for real estate leads can help you leverage data better.
Need help with AI real estate solutions development? Contact us, and we'll set up a call to discuss your business needs and how we can apply technology to it.