Customer Success Story: AI in Mobile App
29 November 2016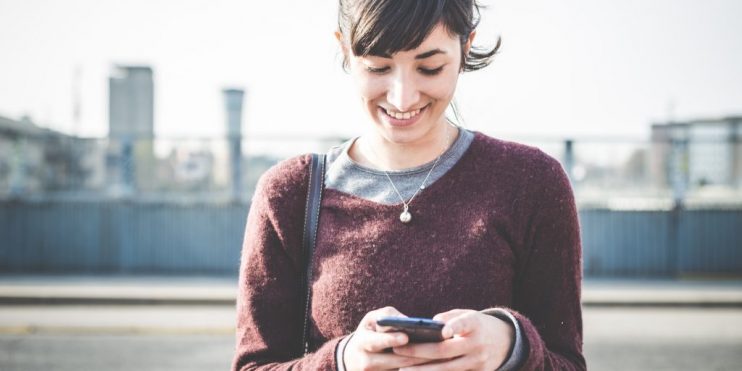 Mobile technologies have already transformed the way we live, work, shop, travel and relax. A lot of fundamental areas have been affected by the mobile revolution, but the industry is still growing and expanding.
One of the emerging trends in mobile in 2016 is appearing of Artificial Intelligence in Mobile apps. When thinking about artificial intelligence in mobile today, Siri or Cortana first come to mind. But the developers have already moved beyond the virtual assistant sphere and started applying such sophisticated functionality in their own apps. It doesn't matter whether it's a dating app or a mobile recruiting service, they all strive to perfection while providing services to their clients and outperforming the competitors. InData Labs team got a chance to work with one of such progressive app developers providing AI consulting and big data services.
OWHealth Inc. developed one of the top-rated period trackers and ovulation predictors – Flo. It incorporates a sophisticated system, which collects and analyzes the data on overall health, making Flo one of the top-rated mobile applications in the healthcare sector. InData Labs has recently finished working on a new cloud infrastructure and a powerful backend analytics system for Flo. The task may sound as a trivial one, however, it is far from being trivial.
OWHealth application has collected a vast quantity of data in the few months since the app launched in March, but until recently it lacked the means to do much with it. Flo was built on Parse.com, a mobile-backend-as-a-service that Facebook Inc. acquired in 2013. Early this year Facebook unexpectedly announced that Parse would shut down early 2017. That gave OWHealth enough runway for launch, but they immediately had to turn their attention to a migration strategy. That process, in turn, prompted the team to think about ways to derive more value. If they were already switching hosting services, why not build out analytics capabilities at the same time?
OWHealth went searching for a partner that could make the migration seamless to its rapidly growing user base and also build out the advanced analytics system. InData Labs proved experience in the area and sophisticated approach helped to prepare and execute the best solution addressing all the app developer's business objectives and technical special aspects.
Read the full case study to learn how InData Labs managed to design the backend to support application evolution into a full-scale lifestyle advisor.