Artificial Intelligence In Logistics: Top Impacts In 2021
2 September 2021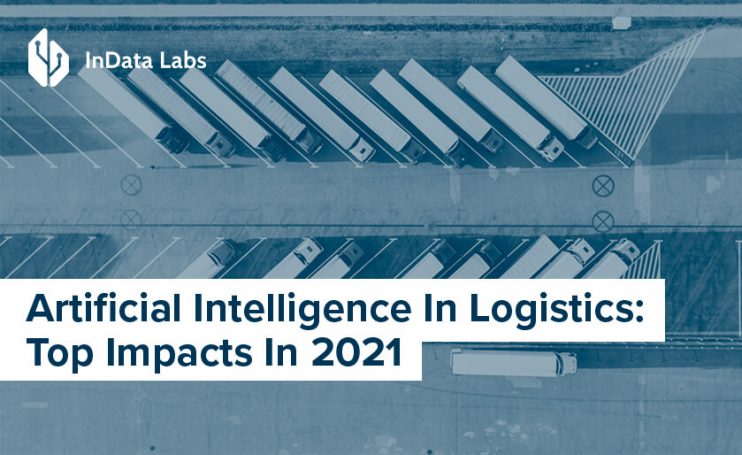 AI in logistics is metamorphosing into the industry and robotizes various processes. Artificial Intelligence in logistics offers a wealth of unparalleled capabilities. These include a whole gamut of applications from driverless cars to freight management.
Let's back these statements by Mckinsey research. It shows that the logistics industry has adopted AI for four business functions. These span service product practices, marketing, and distribution channels. The survey also suggests that 84% of executives deem AI the key growth driver.
So, we'll witness Artificial Intelligence in logistics going full gear in the coming years. Now, let's flesh out the existing applications of Artificial Intelligence in logistics. We'll also go over the major benefits of implementing AI into the industry.
Impressive Use of AI In Logistics
AI and Machine Learning are rife with potential virtues for lots of industries. And logistics is no exception. Machine-enabled technologies bode well for transportations thanks to the following gains:
Data-driven forecasting in transportation planning
AI in transport logistics empowers providers with forecasting algorithms. This helps predict future transport demand and logistics capacity. Thus, the industry gets an anticipatory strategy based on accurate demand forecasting. Providers can achieve greater operational efficiency. All these thanks to AI logistics.
Increased space efficiency
AI in transportation is also making great strides in enlarging space and storage. Space usage is crucial to the industry. Hence, the increased number of software for optimization of cargo space and space calculators. All these rely on AI algorithms and innovative technologies.
Anticipatory logistics is another promising benefit of AI and predictive analytics. Knowing which items are in demand, before they are even ordered, would make much of a difference. Data Science can forecast it, while anticipatory logistics can put it into action.
AI In Transport Logistics: Top Use Cases
Applications of artificial intelligence in logistics and transportation occur in two forms. In its simplest form, AI can back up office workflow by identifying anomalies. As for complex use cases, the technology delivers actionable insights for shippers and careers. It has crystallized today amidst the pandemic.
Logistic Robots
Robotics is on everyone's lips nowadays. Although it seems like an avant-garde phenomenon, AI has made it a reality. Namely, robots have found wide applications inside the supply chain. The data predicts the growth of logistics robots at a rate of 18% CAGR.
The dominant use of warehouse robots refers to implementing mobile automated guided vehicles (AGVs). Those ease goods transportation in warehouses and storage facilities. Robots operate as load carriers that move products along the floor without an onboard operator. AGVs drive down the costs of logistics and help with quality management.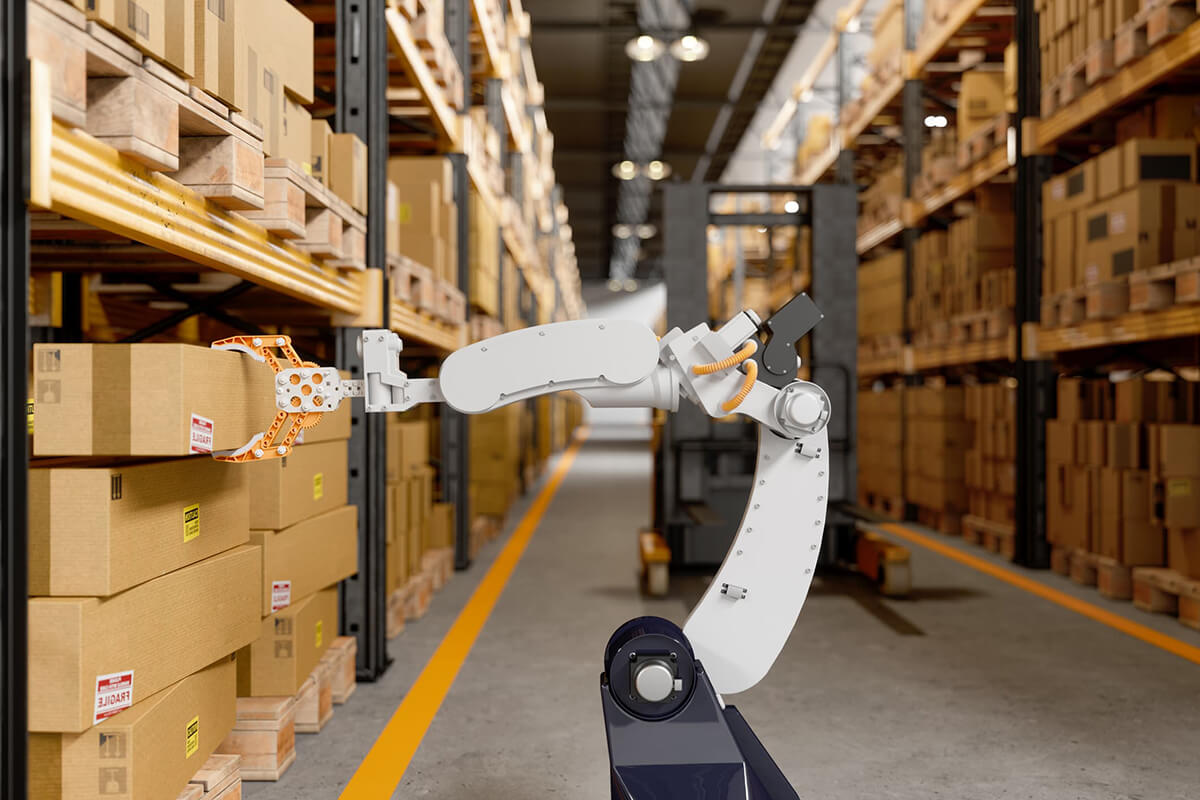 Source: Unsplash
Robotics arms is another application of artificial intelligence in logistics and supply chain management. Thanks to computer vision, they can manipulate products within distribution centers and warehouses.
A world-known use of warehouse robots is Amazon. Back in 2012, the company was looking to enhance the efficiency of its distribution centers. Amazon found a solution with Kiva Systems. Today, we know it under the name Amazon Robotics. It builds sophisticated software to optimize efficiency in Amazon fulfillment centers. It automates key aspects of the fulfillment process.
AI In Military Logistics
AI logistics does not boil down to the private sector of the economy. Global governments also increase investment in AI-powered solutions to modernize the operational forces. Artificial Intelligence in the military helps comb through large quantities of data. It facilitates decision-making of supply, transport, communications, and others.
Thus, the American DARPA is funding the development of unmanned submarines. We can further use them in a wide range of applications. It can be anything from mine detection to anti-submarine operations. The Pentagon will spend over $870 million on AI and machine learning technologies next year. China is also relying on AI to enhance its defense capabilities along with the Russian navy.
AI in military logistics can reduce transportation costs and manual efforts. It also allows the military to detect anomalies and predict failures. This brings us to our next point.
Automatic Damage Detection
Finding damage during vehicle inspections in the logistics chain is a mandatory process. Manual inspections can be error prone. So, the logistics industry is shifting to unmanned operations en masse.
AI-based automatic vehicle damage detection provides companies with an accurate shipping process. Thanks to computer vision and AI algorithms, carriers perform damage detection using image processing. This technology allows logistics companies to trace the damage depth. It can also identify the type of damage. Automatic damage detection prevents any losses in the future.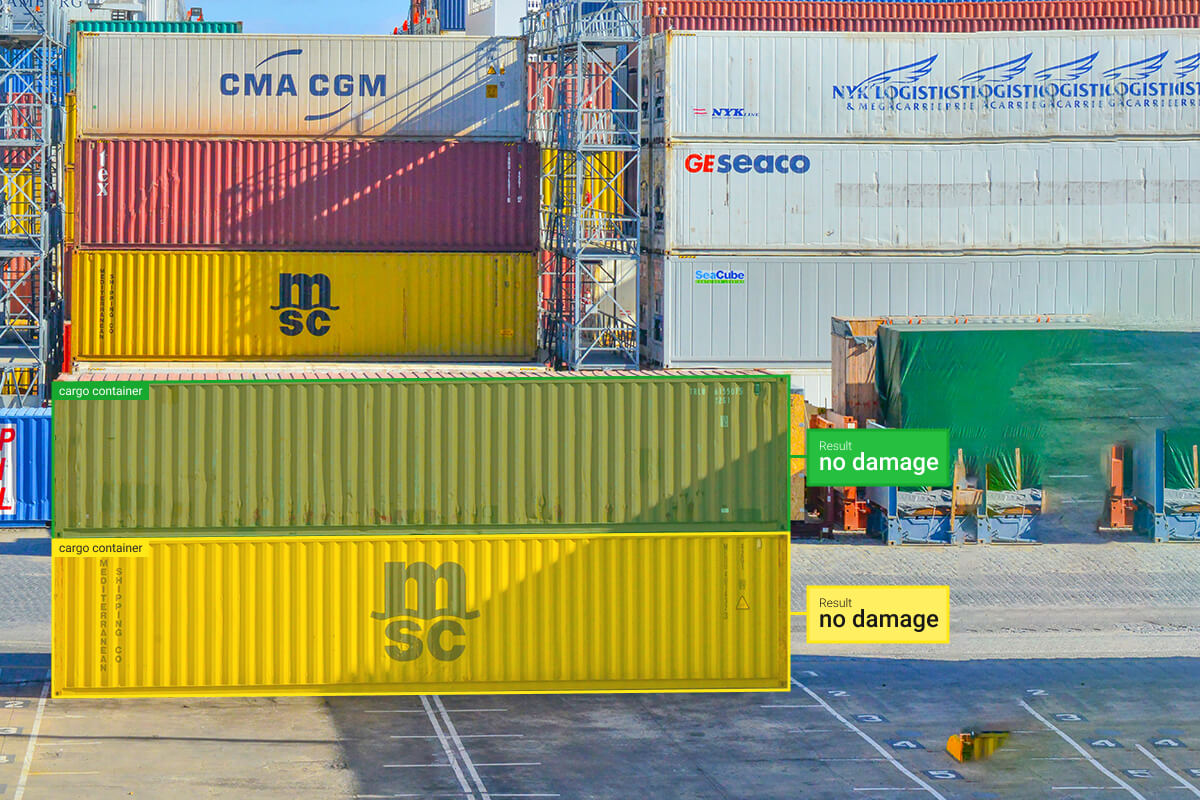 Source: Unsplash
AI-powered software can also speed up the efficiency of rail freight transport. In particular, it performs predictive maintenance to guarantee smooth operation. Here, cameras help gather data along the train tracks. After that, captured images get processed by AI algorithms.
Freight container inspection is also a widely used example of AI in logistics. Autonomous systems scan the containers for heavy exterior damages, sealing practices, and container leakages.
Self-Driving Vehicles
According to a DHL study, autonomous vehicles will become the predominant trend in the logistics industry. The main reason behind their proliferation is the ability to lower reliance on manned driving. The American Trucking Association predicts a labor shortage of 174,500 drivers by 2026. The rise of E-commerce and shorter delivery times are driving a need to digitize the shipping process. All these usher in the inevitable adoption of self-driving transportation.
Also, driverless technology heralds reduced freight and logistics costs and improves fuel efficiency.
Practices such as platooning have already stepped in to ensure collaboration between vehicles. Thus, trucks can move safely and efficiently, since platooning adjusts their speed and braking in sync.
The most widespread applications of this technology include:
Warehousing operations
Outdoor logistics operations
Linehaul transportation
Last-mile delivery
For example, driverless vehicles in warehouses can be used to ship items. Carriers can also combine loading and unloading using autonomous vehicles to boost efficiency.
Yet, this tech wonder is still in its infancy with estimated market size of over $37 billion by 2023.
Delivery Drones
Drones have made waves in many sectors. But above all, drones vehicles are an integral part of the future of delivery.
The projected application realm is tremendous, including:
Order transportation and delivery for last-mile deliveries in urban areas;
Deliveries of pharmaceuticals and relief pack to remote and rural areas;
Risk assessment of infrastructure;
Security surveillance of warehouses and factories;
Maintenance assessment of infrastructure integrity;
Inventory audits, and others.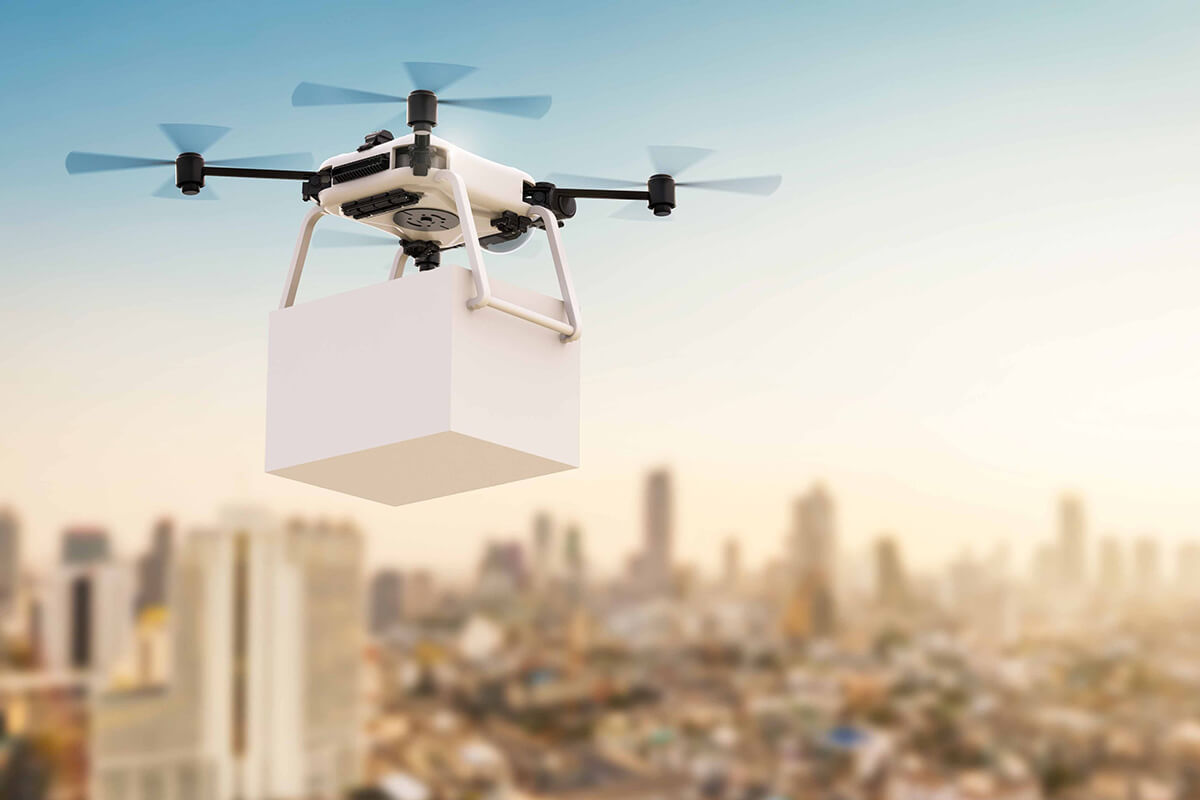 Source: Unsplash
Domino's Pizza was among the first to test pizza delivery by drones. The autonomous drone flew around 3 minutes and successfully dropped the pizzas at the set destination.
Amazon has also tapped into the technology. The company has even gone the extra mile and launched Prime Air. The former is a future delivery system used to safely get packages to customers.
The adopted example of winged machines is Loreal's inventory system. The beauty leader has deployed Hardis Group's Eyesee inventory-taking drone solution. It is used for its annual inventory audit at the firm's logistics hub in Creuzier-le-Neuf, France.
Route Optimization
Last but not least goes one of the most important developments of AI in transport – logistics. The Cost of Congestion to the Trucking Industry suggests that traffic congestion accounted for $74.5 billion in overall costs. But that was a few years ago. Today, AI and logistics help avoid traffic idles.
Artificial Intelligence logistics transportation helps businesses analyze existing routing. This allows carriers to perform route optimization. Freight management also automates dispatching and logistics processes and facilitates route planning and delivery management. All these contribute to optimal vehicle load and timely arrival to sales points.
The route optimization system defines efficient routes based on two main parameters:
Largest usage of vehicle capacity
Least vehicle mileage
Thereby, AI in logistics drives down shipping costs and accelerates the shipping process. For example, CISCO optimized edge routing provides automatic route optimization and load distribution for various connections between networks.
Artificial Intelligence Logistics Transportation: The Final Word
AI-powered systems and tools are finding wide adoption in the field of logistics. AI and logistics join forces to redefine many fields in shipment tracking and vehicle maintenance.
The applications of AI in logistics include quality management, inventory audits, warehouse maintenance, and transportation management. Moreover, AI optimizes supply chain planning and promotes autonomous vehicles.
In this article, we went over the disruptions of AI and logistics. But the greatest achievements are yet to come.
Increase Logistics Business Efficiency By Automating Processes
Need advice on how AI technologies can support your logistics business automation? Get help from our team of AI and data science professionals.