Artificial Intelligence in Finance: 5 Ways to Finest Customer Experience
9 July 2019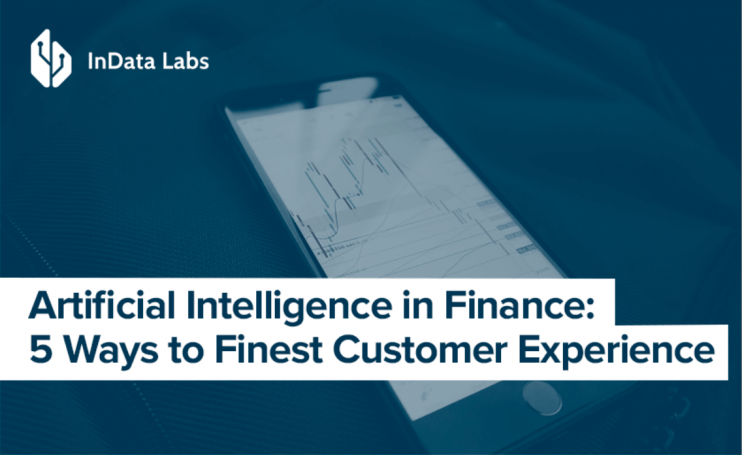 The concept of harnessing artificial intelligence (AI) for business automation and transformation is sweeping the world. In our blog, we have been diving into the matters of retail, tech, and healthcare giants adopting cutting-edge technologies. Another sphere where AI demonstrates its great transformational potential is finance and banking.
Be it a startup or an established business, those companies that implement AI to boost in-house processes and external contacting with clients or partners are going in the right direction. Raconteur notes in the "AI for Business 2019" report that the financial sector accounts for 18% of all AI startups. It is the second-largest sector for startups after health and wellbeing.
Besides, investing in AI by financial institutions is projected to go up to $10 billion by 2020. Adopting AI will become a critical need for companies to stand out in a competitive market.
By employing AI in the finance sector, business owners can uncover a few new ways to upstage competitors through improved customer experience. Traditional finance services companies today place more attention on customer experience issues.
According to Accenture, AI will completely redefine financial services provision. It can ensure well-structured cooperation with clients, increase the security level of financial transactions, facilitate risk management, create new products and services, and transform the customer experience.
As a business owner, you need to be sure your company will succeed in improving customer experience. Therefore, you have to specify processes and services where AI can have a major impact.
Finextra, web analysis & statistics, have provided valuable data on the matter. They found out that in the next 5 years AI in the fields of fraud prevention, risk management, personalized insights, and anti-money laundering will yield tangible results. 52% of respondents agreed on that, and 32% said that AI is going to disrupt these spheres. So, let's discover what businesses of different sizes can use.
Perks of AI in Finance Stretches From Back Office to Customer Interactions
Focusing on improving process efficiency and cut costs, businesses are seeking to make use of artificial intelligence in accounting and finance. Experts from Business Insider estimate cost-saving opportunities that AI can give to banks, tax agencies, or credit unions at $447 billion by 2023.
Finextra reports that AI implementation will help reduce fraud and risks by about 70% and more. Click To TweetIt will also help improve customer retention by up to 68%. The graphic below shows the benefits that companies can derive by implementing AI solutions.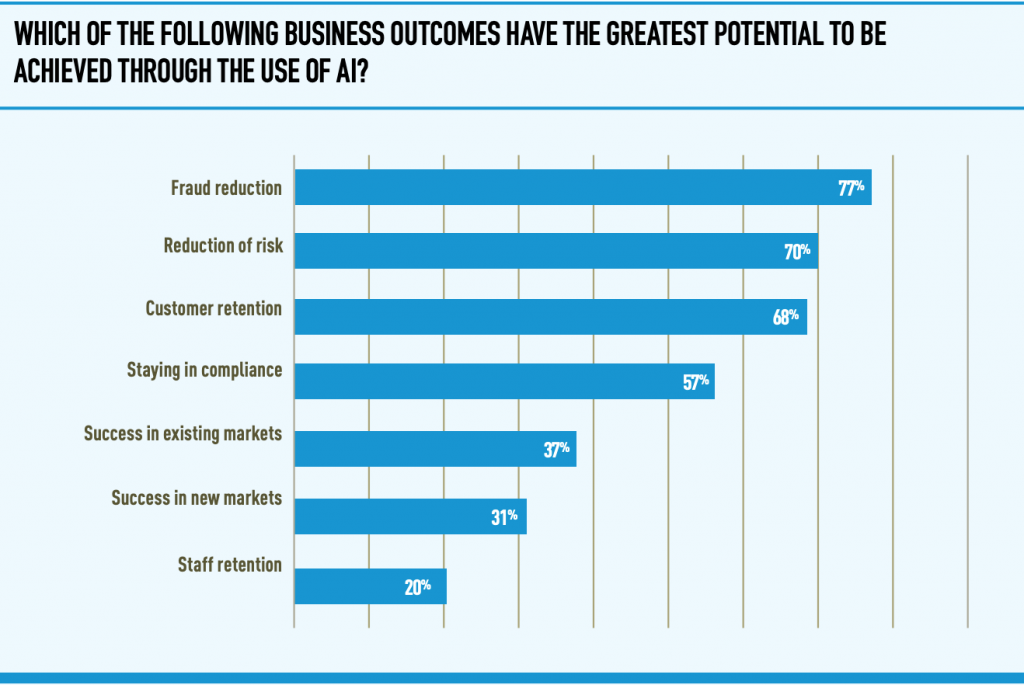 Source: Finextra
Many benefits could be derived through automating data-driven processes and handing over issues on customer experience to algorithms. It is vital to know some of the most meaningful AI applications in finance to achieve business goals.
1. AI Biometrics Technology in Finance
Data security and access control are an important part of creating a better customer experience. AI powers biometric identification and recognition solutions, such as face recognition, voice recognition, and fingerprint recognition.
Facial recognition algorithms verify a person by taking facial features from images or videos and comparing to faces available in datasets. The technology helps detect fraud on time and can be used to ensure the necessary level of security for both online services and within offices. Such biometric authentication as a protective measure can be expected to be widely used across the financial services industry.
Machine learning (ML) technology allows machines to recognize voices based on such characteristics as articulation, pitch, tone, and so on. Voice recognition systems create and store a unique "voiceprint". It can be further used instead of or together with a password for making the user authorization process highly secure and smooth.
Fingerprint recognition is a widespread measure. It requires large amounts of data so that AI-driven system can compare and match user fingerprints.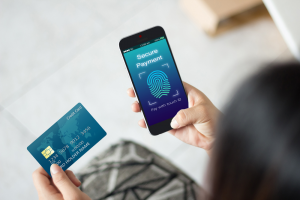 Source: Shutterstock
2. Smart Tools to Personalize Insights
AI-driven financial tools like the one announced by MX, large financial service provider, can assist customers in solving complicated financial issues. With no or little human involvement machines can give financial advice, empower better decision making, and increase customer retention.
Alexey Tsyvunchyk, CTO, InData Labs, for the professional AI survey:
"Financial organizations, primary banks and debt collection organizations, will be able to predict their customers' behavior more precisely and apply a more personalized approach to each customer."
AI can help increase client loyalty and build a competitive advantage. That is what leveraging big data can offer to businesses in the niche of finance.
3. Risk Management and Anti-Money Laundering
Raconteur reports that 40% of use cases of AI deployment in finance relate to managing risks. AI can take over many business processes that require working with large datasets. It will result in better forecasting decision outcomes, mapping out different ways of development, and helping companies pick the best-suited strategies to mitigate business risks.
To react faster to fraud and shield their clients, financial companies need to implement innovative AI solutions. Machine learning and deep learning technologies proved to be highly efficient in both preventing and investigating illicit financial activities. Such algorithms are based on supervised learning, a type of model training approach that includes human reviewing of the output. ML-based solutions can work with alerts, scrutinize large datasets, or perform analysis of suspect transactions in no time and with high accuracy.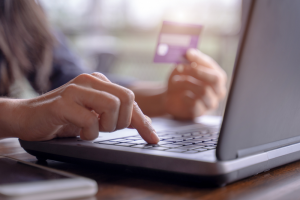 Source: Shutterstock
4. Changes to Loan System
The impact of AI in finance extends also to lending and loan management. AI solutions help banks considerably save time on lending procedures and reduce running costs. The analysis of forms can be automated, and human employees will only need to review the results.
The automated analysis of customer personal data will bring extra perks. It includes fraud detection, reduced credit loss, reduced write-offs, and boosted customer satisfaction rate.
For example, JPMorgan Chase, a US financial services firm, has adopted AI to analyze and process commercial credit agreements. They estimated that manual reviewing of 12,000 contracts requires up to 360,000 hours, whereas ML-based systems review the same amount in seconds. It demonstrates the great potential of AI tools to make in-house operations time- and cost-efficient and increase client engagement.
5. Support Ticket Processing
Processing customer queries is a real challenge for support service. When a support ticket received, it passes through several stages before the right person can address the issue. Multiple routine efforts result in bottlenecks and below-average customer experience.
Salesforce found out that 64% of consumers and 80% of business buyers expect real-time communications and responses from a provider company. Implementing AI for handling support tickets is the way to gain a better understanding of customer needs and exceed expectations. An AI-driven solution enables the automation of routine ticket and query processing tasks and full or partial elimination of human involvement in the process.
The use of natural language processing (NLP) allows machines to "read" and "understand" support tickets in a human-like way. Such ML techniques as sentiment analysis, ticket categorization, keyword analyzer can help tailor a custom solution to specific support service needs. AI-powered solutions are scalable and can help achieve up to 100% automation depending on the nature of your business processes.
These are the best ways your company can achieve and maintain a competitive advantage. By opting for AI development services and a custom-made AI-led solution, you choose to focus on your clients' expectations and creating a lasting customer experience.
Work with InData Labs on Your AI Project
Schedule an intro consultation with our Machine Learning engineers to explore your idea and find out how we can help.