InData Labs in 10 promising AI companies
11 April 2022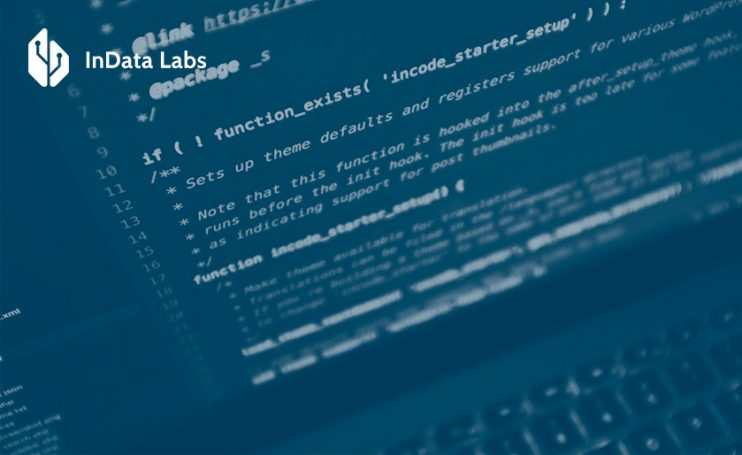 Recently, InData Labs has been listed among the top AI companies of 2022 by Analytics Insight. Over the last 8 years, InData Labs has been developing custom AI & Data Science solutions to help businesses scale up with technology.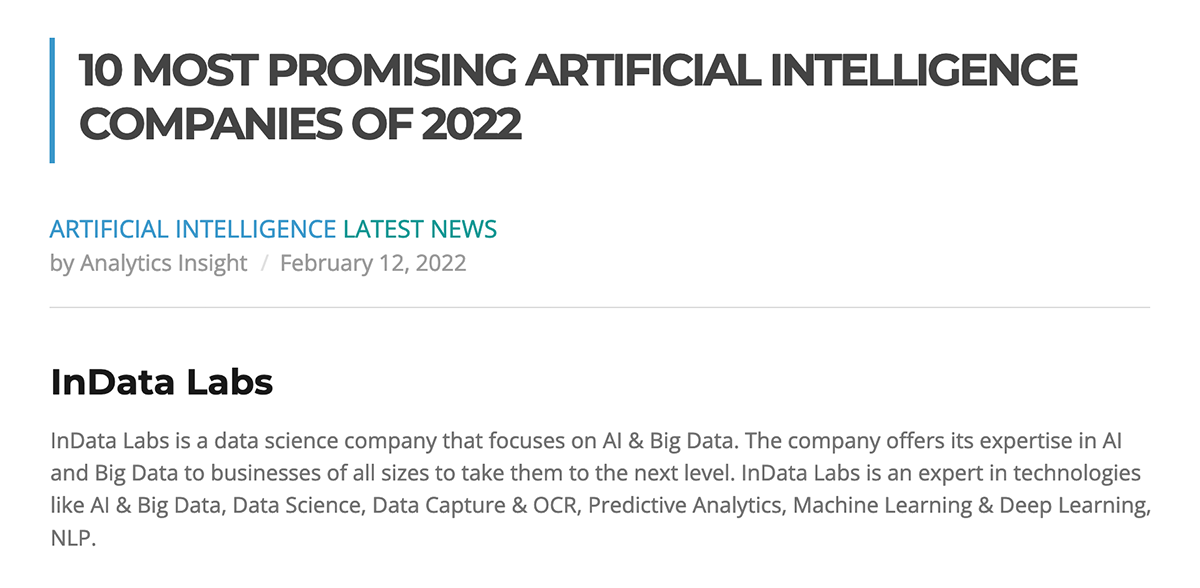 InData Labs' key expertise:
AI & Data Science
BI & Data Warehouses
Machine Learning & Deep Learning
Data Capture & OCR
Computer Vision
NLP.
About Analytics Insight
Analytics Insight is a digital publisher of content related to AI, Big Data & Analytics. The magazine features leaders' and entrepreneurs' views and opinions on technology trends, businesses, success stories, and more.