The ultimate guide to AI marketing analytics
22 February 2022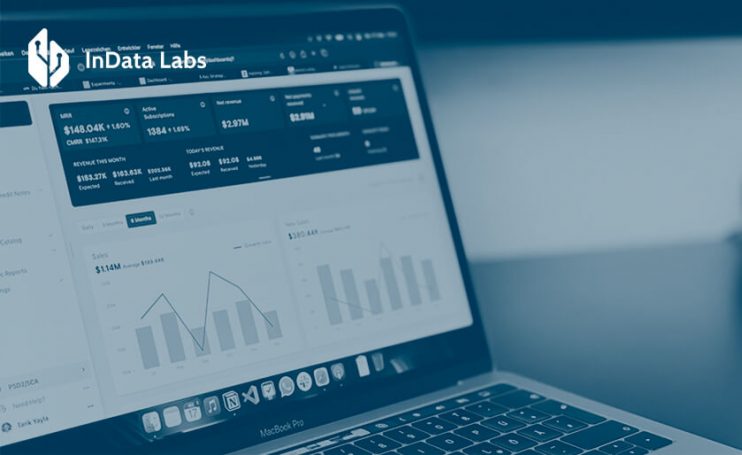 The exponential growth in data ushered in the massive adoption of automation tools. AI marketing analytics is one of such tools that process and analyze diverse and complex data for successful marketing initiatives.
A neck-breaking business competition also solidifies the need to step up in a more advanced marketing area. An area that sits on data-driven insights and calibrated processes.
So all credits today go to AI in marketing analytics. We'll dive into the nitty-gritty of this trending technology and its potential for the area. This post will also shed light on the top applications of artificial intelligence marketing solutions.
A short primer on AI in marketing
Marketing in the age of automation has dramatically transformed with the advent of data and evolving customer behavior. Today, the market abounds in smart marketing and sales solutions that help personalize your efforts to a tee. The latter also boost sales by 52%, help retain 51% more customers, as well as increase the odds of success for new product launches by 49%.

From a technical standpoint, AI marketing campaigns lean on intelligent technologies to generate automated decisions. The decisions are the result of automated data management and trend monitoring.
AI systems learn how to effectively engage with users by relying on data and customer profiles. This translates into successful marketing collateral delivered at the right time.
Under the hood of artificial intelligence marketing solutions
AI-based software tends to steal the show as an umbrella term for other smart marketing applications. In reality, it builds on other important technologies that chip in on the analytical capabilities of AI. Let's go over the most core elements of AI and digital marketing tools.
Machine learning
Machine learning is a subset of artificial intelligence. It's what grants the machine its intelligent features. In particular, ML is responsible for smart algorithms used in AI solutions. The algorithms then allow a machine to automatically learn from past data without programming explicitly. Thus, machine learning solutions in marketing allow businesses to draw crucial decisions based on Big data processing.
Big data and analytics
These two are another pillar of data-laden marketing. Big data is an indispensable part of modern businesses, be it martech or healthcare. Along with considerable challenges, this advent of data contributes to a 360-degree view of the audiences and more effective channel distribution. However, marketers have to collect, process, and analyze digital information to generate insights.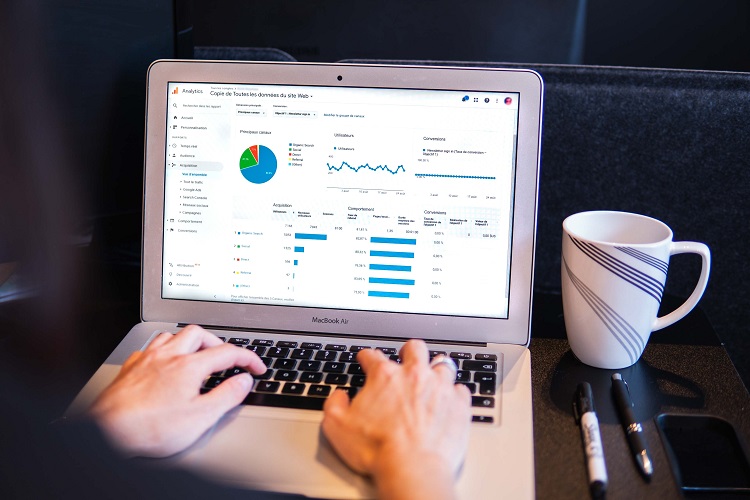 Source: Unsplash
And that's when AI and Machine Learning come to the rescue. Just like that, all these technologies get intertwined to create a unified flow of insights for marketers.
The benefits of AI marketing campaigns
The rise of analytics solutions and big data has helped marketing gurus gain a more accurate understanding of their target audiences' needs. These new advances have made AI marketing a popular commodity in the business world.
AI-generated vision allows businesses to improve campaign effectiveness and ROI. AI marketing campaigns also yield other benefits which we'll dwell on below.
Automated marketing efforts
Smart systems allow companies to reduce the time and effort on promoting. AI-powered tools accelerate content creation, customize digital campaigns, and manage email newsletters. Using AI and B2B marketing SaaS, marketers generate ideas and tailor content to audience needs.
Tools like Semrush save SEO professionals time creating optimized SEO content.
Neural networks can also take over marketing processes such as audience segmentation, multi-channel marketing, testing, and analysis.
Reduced marketing costs for the best ROI
A higher degree of automation logically flows into reduced expenses. Computer intelligence saves on time and marketing costs without sacrificing personalized experience. It also amplifies your decision-making and helps you create better-performing content for higher ROIs.
Personalization
The biggest of all boons, personalized promotions is what jolts companies into AI. Did you know that 80% of customers want personalization from retailers? In fact, customers take it for granted, thus constantly raising the bar for businesses. Using AI in marketing allows specialists to segment customers into groups based on specific parameters. As a result, they can tailor content in real-time to automatically optimize conversions.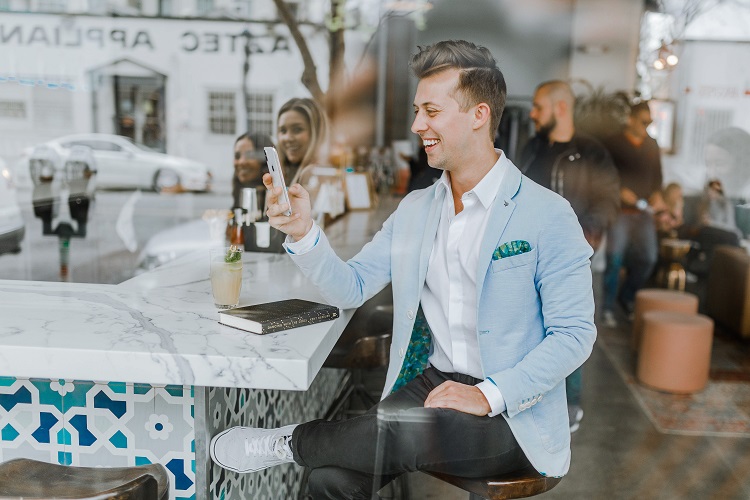 Source: Unsplash
Increased data security
The Artificial Intelligence in Security Market will exceed market revenue beyond $50 billion by 2027. Among other industries, AI also shields marketers from malicious activities. As this field deploys more technology, the threats to the entire organization increase. Smart algorithms improve a business's cybersecurity posture by identifying and averting potential cyber threats.
You can tell that AI marketing analytics augurs well for happy customers and profitable campaigns. No wonder a 2018 McKinsey analysis of more than 400 use cases demonstrated that marketing was the domain where AI would make the greatest difference.
In 2021, this difference is far more tangible.
5 Interesting examples of using AI in marketing
Amazon was one of the pioneers that forged ahead personalized shopping recommendations. Almost 20 years later, Amazon's product recommendation feature is the gold standard in eCommerce. It went from collaborative filtering to complex algorithms that rely on machine learning. Its recommendation engine recommendations yield Amazon 35% of revenue. While personalization has made inroads, we'll share some other use cases that evince the potential of smart analytics.
Predictive analytics for data-driven strategies
The gift of foresight would come in handy for marketers, wouldn't it? But they don't need a Wizard of Oz to get it. Consistent digital marketing strategies, data automation, AI & analytics grant businesses that gift of prophecy. These technologies unite to process incoming data and develop accurate forecasts based on the data obtained.
Anything from future customer behavior to fresh-baked trends can be the focus of predictive analytics. Analytical systems can even skim through floating unstructured data to uncover hidden business opportunities.
Thus, consumer goods company Unilever uses AI data centers to generate insights. The sources include social listening, CRM, and traditional marketing research. It allowed the company to discover a link between ice cream and breakfast. Unilever found at least 50 songs with lyrics that include the combination of 'ice cream for breakfast'. Thanks to this insight, the company launched a range of cereal-flavored ice creams for the Ben & Jerry's brand. Soon, other competitors picked up this idea.
Influencer marketing
Influencer marketing works wonders when a brand needs a human touch and new audiences. However, this type of PR is riddled with challenges and unknown territories. Time-consuming search, fake engagement, and brand alignment further entangle it.
By using AI in marketing, brands won't have to bother with all these factors. The ability to track future ROI from an influencer campaign means marketers now know whether this collaboration is worth the buck. Thus, algorithms can analyze data from an influencer's social media profile. In particular, Natural Language Processing proves effective in assessing content. It helps companies assess brand alignment and the relevance of audience engagement.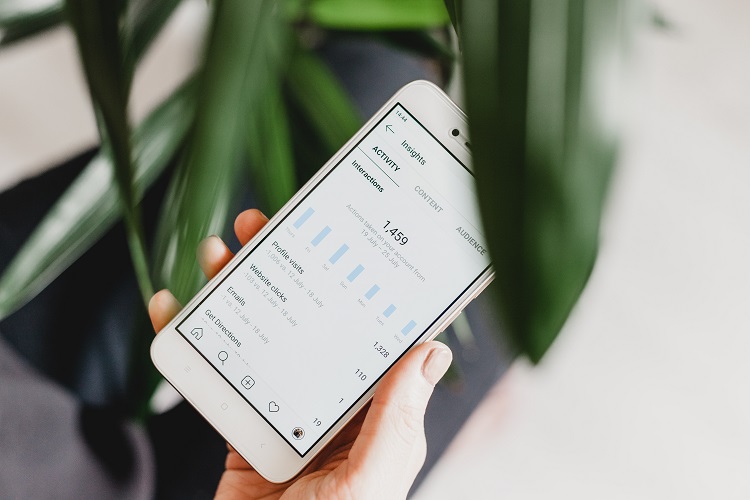 Source: Unsplash
In a recent study, celebrity influencers with over 50 million followers-a-piece, were found with millions of fake followers.
In some cases, inflated engagement could reach up to 78 million fakes. Luckily, computers are now able to analyze organic account engagement so that brands aren't fooled by great numbers. Socialblade, for example, is an analytical tool that helps you vet social media influencers. It shows follower growth and engagement data for social media platforms.
Automated document processing
Administrative hassle isn't the most exciting part of any business. Yet, sales and marketing teams have to deal with quite a few documents to keep business going. However, extracting data and organizing information effectively is the first step toward automating the vast majority of business activities that rely on manual inputs.
With that in mind, document processing software came on stage to ease the administrative strain. Such solutions transform unstructured and semi-structured information into usable data. This technology relies on natural language processing, сomputer vision, and deep learning to classify, group, and extract relevant data. Marketers can use this software to automate invoice processing and classify sales orders.
Content generation
'The marketing industry is becoming more and more competitive. This is because there are hundreds of thousands of marketers that are competing against each other on social media or Google ads. Marketing agencies that use AI will be able to find new prospects on social media better than ever before. They can also improve their conversion rates through personalized messaging with the help of AI.'
Wait…are you sure that the post you are reading is written by a human? Cause this one small piece above isn't. We used an AI content writing tool for generating this random piece of text.
While automated content generation is still bad at producing long-reads, some marketers are already using it to pick up new blog ideas, write emails, ads, and a ton of other collateral.
Also, AI-powered search engine optimization tools help content creators discover keywords, optimize and personalize content, and review analytics. But it doesn't mean that computers will put writers out of a job. Instead, intelligence allows for a more data-driven approach to content creation.
Thus, analytics shows where your buyers are at during the buying process or which keywords to target. Creativity and writing skills are still on humans.
Dynamic pricing
AI and marketing analytics also make companies more competitive by fine-tuning their prices. This practice is widely popular among retailers and went down in history as dynamic pricing.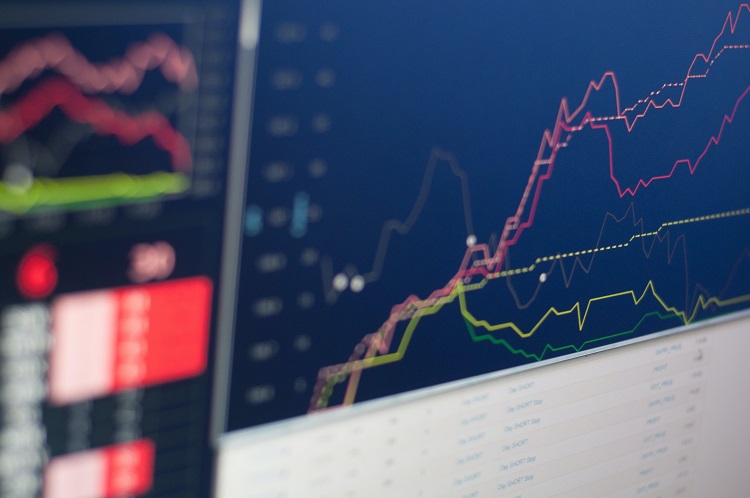 Source: Unsplash
Dynamic pricing is when a seller changes the price of the same product depending on market factors to increase profits. Why go this extra mile? The rationale is simple: provide personalized offers and boost revenues. Say, you are looking for airline tickets.
When you're searching for a flight, an airline uses information, such as search history and competitor analysis, to display prices based on fare class and your price expectations.
Intelligence-based platforms, in this case, suggest optimal prices for products in real-time by processing great amounts of both historical and competitive data.
How to make your marketing intelligent
Nothing intelligence-related, whether it's an AI mobile app or AI powered video analytics, can't be adopted overnight. It all begins with a thorough plan that includes numerous tabs and rehauls. This will help marketing teams avoid excessive spending and get the most out of their AI investment.
Set clear goals
First, you need to start with one or two goals that are not mission-critical. Choose a channel you know and focus on smart solutions that can improve metrics within this area. Then decide on specific KPIs that will help prove the success of the augmented campaign in the future. Remember that AI is built to perform narrow and specific tasks.
Establish data privacy standards
Marketing software is usually powered by data – some of it being sensitive. Customer profiles, lead demographics, brand interactions, and buying behavior shed light on the customer data. That is why data-driven functionality must be compliant with GDPR or other regulations.
Ensure data quantity and reliable sources
Data is the lifeblood of artificial intelligence. Hence, marketers should get hold of vast amounts of information to make algorithms as accurate as possible. CRM data, websites, and ROI are some examples of future data-driven insights. Additionally, data scientists can implement the available assets with external databases if needed for a specific case. Third-party data is usually helpful when analyzing customer buying behavior or seasonal purchases.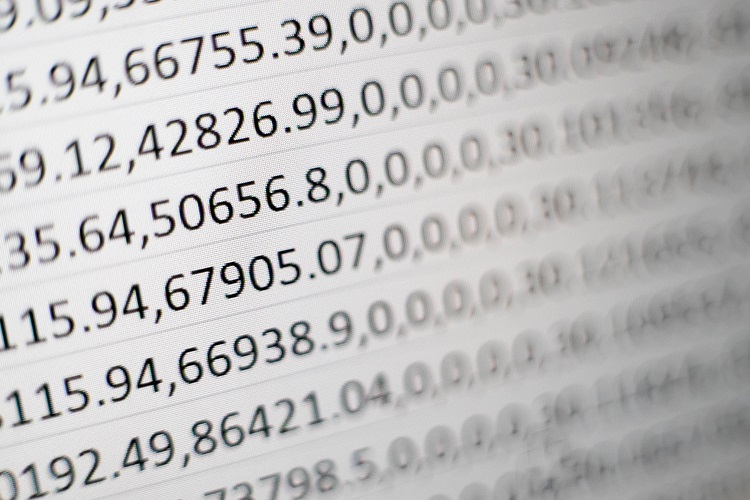 Source: Unsplash
Deciding on an AI Platform
A best-fit platform is another building block of a successful smart transformation. Consider making your choice based on the ease of integration and customized support. Platform-as-a-Service solutions usually offer the fastest speed-to-path and high level of automation. In this case, tech providers also take over infrastructure hosting and data storing.
However, if you need a greater level of control and more customization, consider building a custom platform. In this case, you will need data and cloud talent to take your project off the ground.
Wrapping up
Artificial intelligence, marketing analytics, and data generate a new wave of opportunities for those looking to perfect their customer engagement strategies. However, smart capabilities come with the territory. To tap into the unprecedented analytical power, companies need a sufficient IT infrastructure, high-quality data, and enough technical talent to combine it all.
Need to adopt AI for better marketing initiatives? Contact our tech consultants to discuss your business challenge.