Not using AI in your marketing efforts means not leveraging its endless possibilities to enhance your campaigns' performances, make data-driven decisions, personalize customer journeys, and optimize your marketers' processes.
This article will be helpful to anyone interested in how AI helps in marketing and how they can leverage AI marketing tools for their business.
Stats in a glance
According to Semrush's survey on AI in marketing, 40% of businesses highlight customer experience as their top motivator for using artificial intelligence. Moreover, studies on the application of AI in email marketing show improvement in revenue, CTR, and open rates.
Artificial intelligence has deeply penetrated small businesses and global enterprises alike. The use of AI in sales and marketing has soared in recent years, and in 2021, 51% of eCommerce businesses reported having implemented some form of automation technologies.
Read on to discover how you can make artificial intelligence and marketing work hand in hand to create a digital strategy that attracts and engages your customers.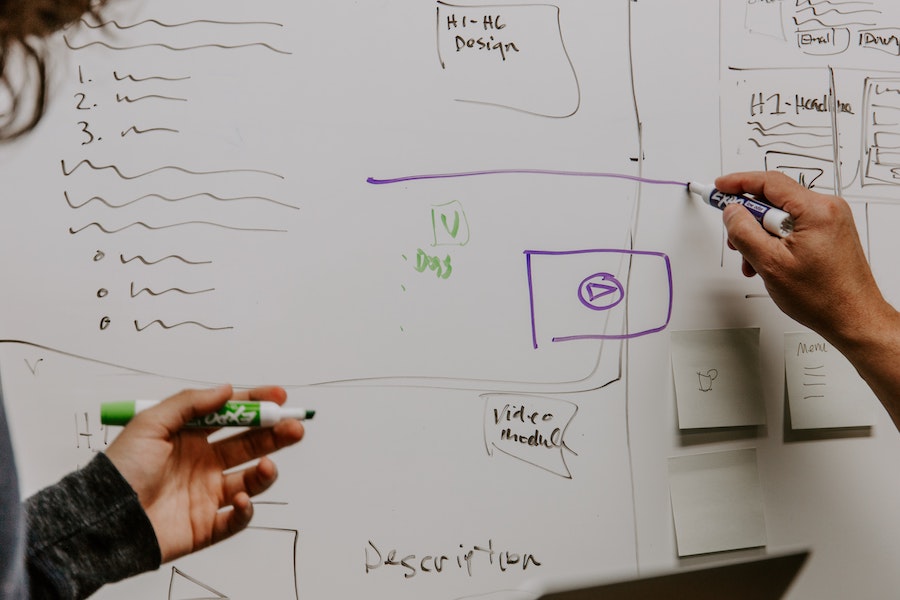 Source: Unsplash
What is AI marketing?
Simply put, AI marketing implies leveraging artificial intelligence technology for marketing purposes, whether to collect and analyze customer data, predict customer journeys, or automate manual tasks.

AI marketing tools can provide marketers with a deeper understanding of their customers' behaviors and thus help map out the best strategy for each customer. Namely, the AI-based software utilizes data to learn about the customer's journey and craft a tailored message to serve the customer at the perfect time to convert them.
Moreover, AI-powered marketing facilitates operational efficiency as the tools can hop on opportunities without intervention from marketing team members.
The benefits of employing artificial intelligence in marketing
When discussing the benefits of using AI in marketing, the main advantage marketers highlight is a great user experience. Improved customer satisfaction is, without a doubt, imperative for a successful business and directly correlates to increasing company profits. Seamless communication with brands, hyper-personalized interactions, and instant support are all important building blocks of a beneficial customer journey.
Yet, the benefits of AI aren't only to be found on the user end of the spectrum. Companies that integrate AI-powered marketing tools, or partner with an AI marketing company, can enjoy substantial benefits in terms of saving time and money, optimizing resources, and focusing on unique, creative tasks.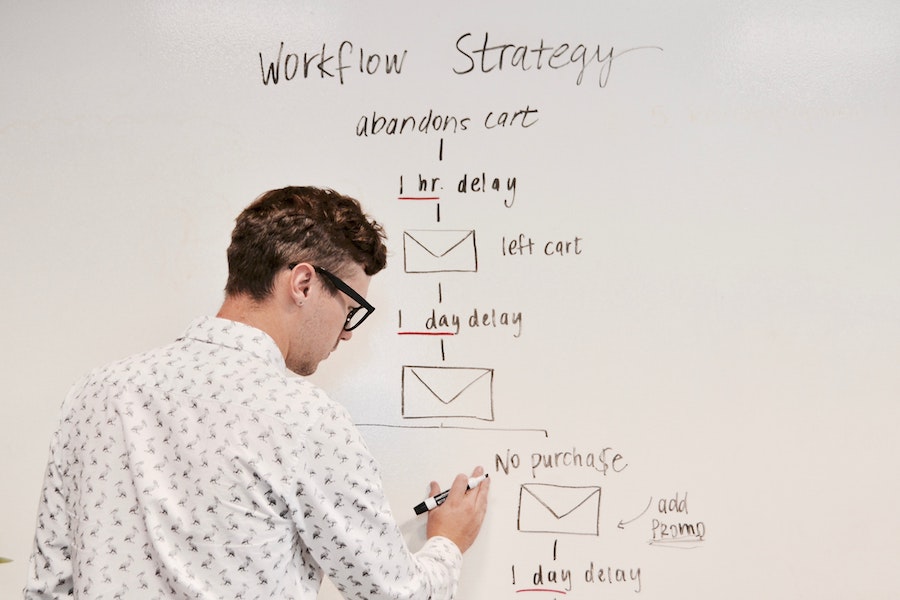 Source: Unsplash
From reducing risks and simplifying your teams' workflow to making faster and smarter decisions, artificial intelligence marketing strategy offers a myriad of benefits to businesses ready to dive into the unending pool of valuable resources.
Before you decide on integrating any kind of AI marketing app, make sure to identify your business priorities and then determine how AI can help alleviate those.
Hyper-personalized & improved customer experience
Delivering an excellent customer experience is the staple of remaining competitive. AI marketing tools provide businesses with 360-degree customer insights by gathering and analyzing user data collected across the web and curated in real-time to provide user experiences that engage, convert, and retain customers.


Whether it's targeting an in-market audience, remarketing to prospective converters, or strengthening relationships with happy customers, AI-powered data ensure every interaction between users and your brand is seamless, professional, and valuable.
Efficient processes & empowered employees
AI enables employees to tackle more creative, high-value tasks by taking on repetitive, mundane activities. As such, automation software is able to process an immeasurable amount of data at a speed and quality unachievable by humans.
Besides doing the massive legwork, AI tools are capable of automating customer service processes, such as responding to inquiries or processing payments. And while AI helps labor productivity and employee satisfaction, and growth, it also guarantees to make data-driven, smarter, and more objective marketing decisions.
Artificial intelligence sales and marketing tools combine human intelligence with rich analytics and pattern prediction to enhance the quality, efficacy, and creativity of employee decisions.
Enriched buyer persona creation
With AI marketing tools, you can gain a granular understanding of your ideal customer. Artificial intelligence moves past the traditional buyer persona profiles consisting of demographics, behaviors, goals, and motivations.

Increased ROIs & cost-savings
Working more quickly and efficiently means acquiring more revenue. And utilizing AI tools to take over the repetitive tasks shortens the performance time, reduces the chances of errors, and increases your marketing ROI.
Tech innovations such as predictive analysis allow for creating tailored customer journeys and smarter assessments of individual users' needs at a specific moment. Businesses can maximize ROI by not wasting their marketing budget and valuable time on users who aren't yet ready to convert.
Real-time marketing performance tracking
While businesses may successfully juggle the time-consuming processes of content ideation and creation, many have trouble keeping pace and making sense of the data their online campaigns produce.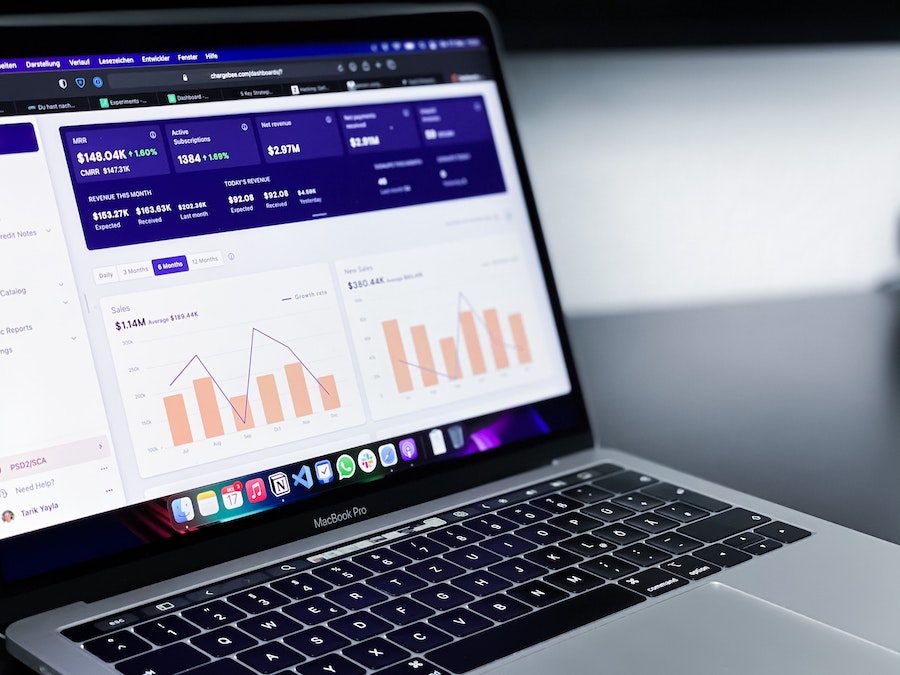 Source: Unsplash
Luckily, AI-powered tools are very valuable in marketing performance analysis, allowing a comprehensive view of what campaign aspects are working and which ones could do a rehaul. Such apps can uncover gaps in the market more quickly, helping you leverage advertising opportunities that your competitors aren't even aware of yet.
Enhanced user & business data security
Besides minimizing the likelihood of human error, AI guarantees improved data security by learning, adapting, and reacting to rising threats in real-time. Yet, as data misuse concerns are on the rise, it's vital that businesses are transparent to users on how their data is collected, used, managed, and stored.
How to leverage the power of AI for marketing
The areas of application of AI in marketing are incessantly growing. AI and marketing merged for the first time in 1998 when Amazon began using "collaborative filtering" to recommend products to its customers.
Nearly a quarter a century later, AI is today the staple of any value-driven digital marketing strategy. AI marketing apps assist businesses throughout the marketing funnel:
Lead generation stage: AI data can boost brand awareness by identifying the ideal target audience to advertise to
Lead nurture stage: AI marketing platforms can boost customer interest and consideration with strategies such as targeted content and automated emails campaigns
Conversion stage: сreating an impeccable, personalized, and streamlined user experience
Loyalty and advocacy stage: artificial intelligence marketing solutions foster customer retention.
In short, you can integrate artificial intelligence across your marketing processes to analyze, assess, and improve your advertising practices.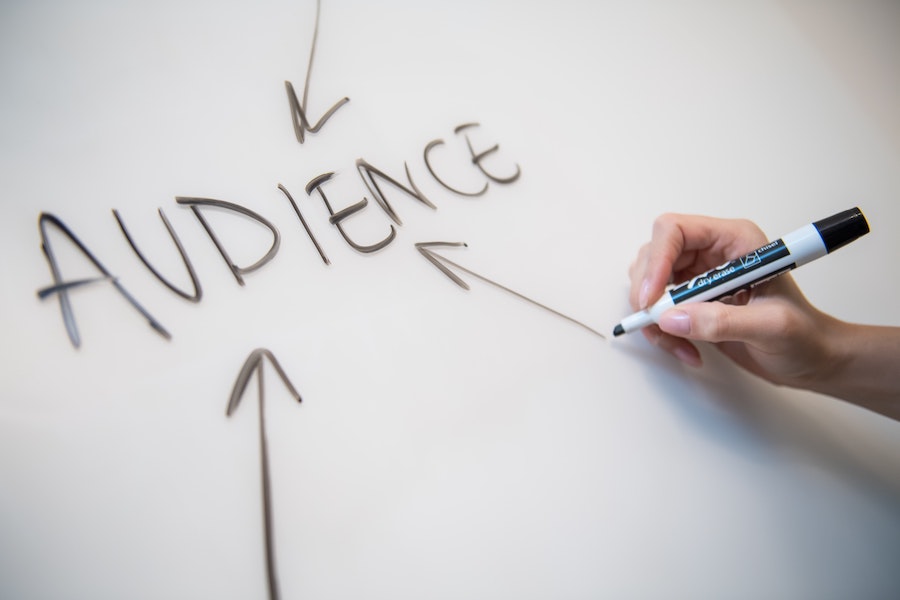 Source: Unsplash
With the assistance of AI, you can tweak your brand messaging to perfection, identify customer drop-off points, boost your revenue by predicting customer intention, and so much more.
In this section, we'll go over some practical AI marketing examples that you can implement to streamline your business processes, optimize employees' tasks, minimize costs and enhance customer experience. Discover how AI is used in marketing.
AI marketing bots
Using AI in marketing alleviates the performance of tasks that require less human nuance. Such tasks are, for example, collecting prospective clients' quotes and handling customer support tickets. And managing these rather repetitive and time-consuming tasks works smoothly – thanks to AI.
Think of just how many customer support operations businesses have been able to off-load to their AI marketing apps and what benefits the automation has yielded. Customers seek a streamlined and convenient brand experience, and that's exactly what you can leverage with AI tools.
Artificial intelligence software development allows extensive applications across the board, yet, AI marketing bots remain among the most effortless and affordable solutions to elevate your business processes, even for smaller companies.
AI in content marketing
Artificial intelligence is already well present in the field of content marketing. How so, you may wonder – don't we humans excel at being creative, penning compelling stories that resonate with customers? Without a doubt, we do. However, content marketing is equally science as it is art. And leveraging AI content marketing makes it so easy to interpret user intention and sets the foundation of outstanding digital content.
AI content marketing tools make it easy to track trends important in your niche and base your content on this data. Moreover, certain tools feature sentiment analysis to help you learn what content works with your audience.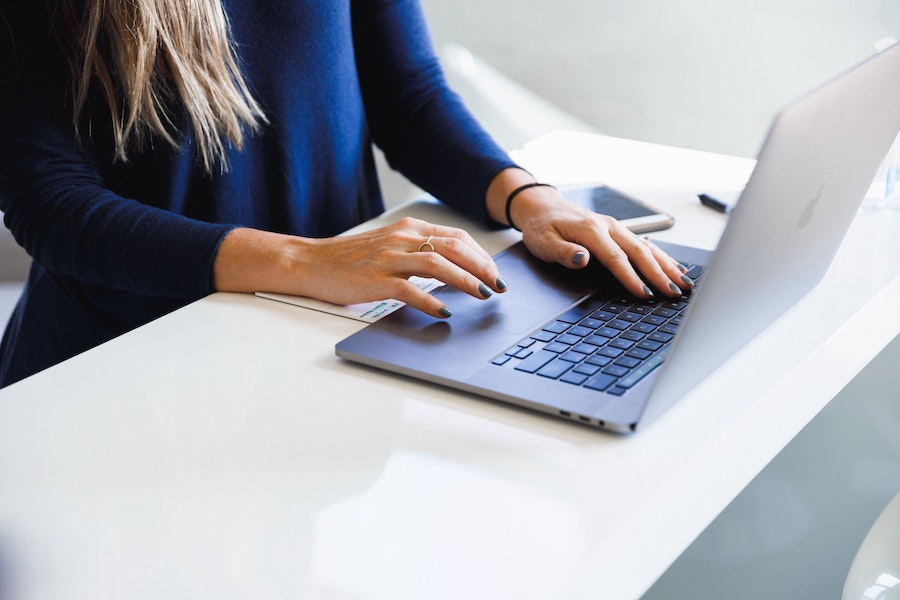 Source: Unsplash
For example, AI tools can simplify your content ideation process by helping you make sense of user intent. From written content pieces such as blog posts, articles, and marketing copy, to creating audio and video, AI tools need seconds or minutes to generate human-sounding content. Such content creation software uses natural language processing (NLP) and natural language generation (NLG) models to understand human language and imitate it to create original content.
But the role of AI in content marketing is much larger than potentially leaving content writers out of jobs. Artificial intelligence and machine learning used in marketing are able to analyze immense user data and estimate the best way to engage a user and transform them into a customer. This means AI can literally adapt to each visitor's unique persona and online behavior – whether in email marketing, website user accounts, or customer support requests. Such information overload is basically impossible for humans to handle, and it is where AI gains an advantage.
As a result, content ideation and creation have, thanks to the adoption of AI, become much less time-consuming, more affordable, and driven by personalized, real-time user data.
AI for advertising automation
If you've ever had the opportunity to run a marketing campaign online, you're probably aware of the enormous significance of artificial intelligence in advertising.
The concept of PPC marketing, to begin with, is fundamentally based on machine learning and artificial intelligence. Marketers feed the AI with a prompt, description, or parameters, and then it's up to the algorithm to make the most of your money. For example, Facebook has recently rolled out Automated Rules, an AI-based tool that continuously monitors the conditions of your ads and makes necessary adjustments in real-time.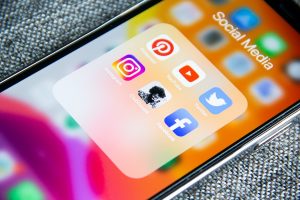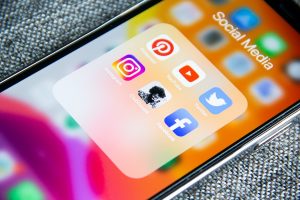 Employing Facebook Automated Rules alleviates the need to monitor campaign performance daily, as the tool can, on its own, increase the budget if an ad suddenly starts to perform well or halt a poorly performing ad. Conversely, the Google Ads platform has recently reached its peak when it comes to relying on its algorithm on AI data. Namely, the PPC giant has released a new type of campaign called Performance Max. The new campaign type combines Google's automation technologies in terms of your campaigns' bidding, budget optimization, audiences, creatives, attribution, and more.
The adoption of machine learning allows Google Ads to find potential customers, serve them the most appropriate ads, and maximize campaign performance. While data-driven marketing with artificial intelligence isn't a novelty in Google Ads, the Performance Max campaign marks an all-time low when it comes to setup requirements on the side of marketers.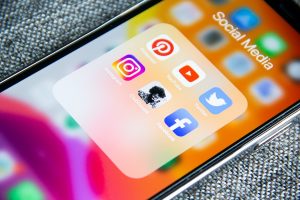 Using AI in marketing analytics makes it easier to link disparate data, automate scaling models, and optimize cycles by automating insights. Artificial intelligence tools can predict ROI from a potential influencer partnership by analyzing their social profiles, leveraging predictive analytics to yield data-driven strategies, and transforming unstructured and semi-structured information into usable data.
Not only does AI allow businesses to create hyper-personalized customer interactions, but it will enable them, soon enough, to predict consumer behaviors based on the collected data.
AI-powered dynamic pricing
Dynamic pricing is another artificial intelligence marketing technique used by businesses to provide customers with personalized offers. For example, airlines leverage information such as search history and competitor analysis to adjust ticket prices based on users' individual data.
Thanks to intelligence-based platforms, businesses generate optimal prices for their products in real-time by processing an abundance of historical and competitive data. AI is very much present in the B2B landscape as well, especially in the sphere of personalized pricing. Artificial intelligence B2B marketing refers to dynamically altering product or service prices based on demand and/or supply.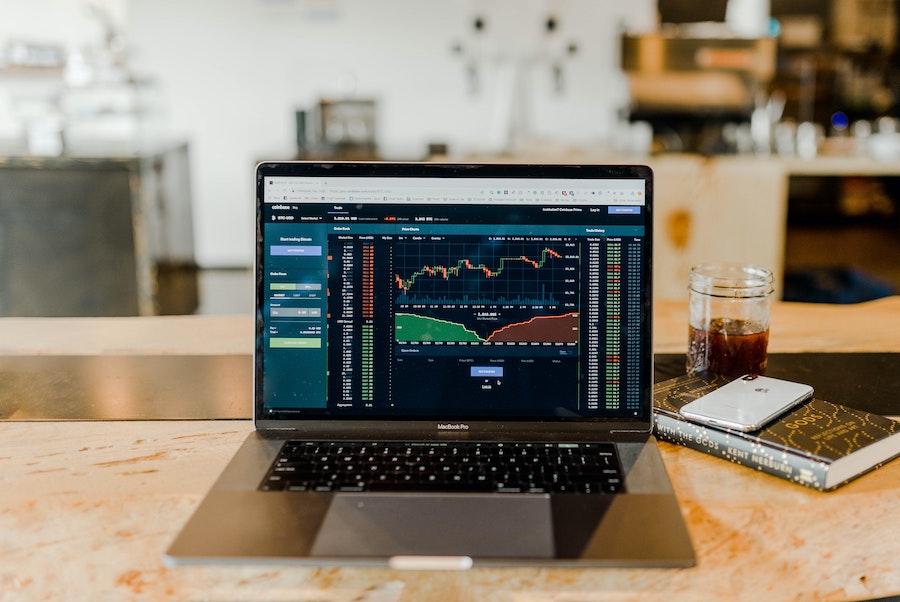 Source: Unsplash
Integrating such AI tools implies leveraging data collected by cookies, history, searches, and other online activities, to provide customers with real-time pricing. So, when the demand for your product is down, you can adjust your prices to give a competitive offer and attract customers even when it's outside peak season. On the other hand, in times when your products are hot on the market, you can raise your prices to match those of competitors and thus avoid selling at a too low price.
If you're a B2B supplier with dozens of products you distribute across different markets, using AI dynamic pricing could considerably benefit your business. Instead of manually comparing competitors' prices, assessing market needs, and calculating transport costs and fees, with AI tools, you can adjust your prices to perfection in a matter of clicks.
AI speech and image recognition
Every time you ask Google what's the weather like, tell Siri to make a phone call, or count on Shazam to identify a song for you, you're, in fact, being assisted by artificial intelligence software.
Oberlo's voice statistics for 2022 outline that over 40% of the US population use voice search features, and a third owns a smart speaker. Moreover, 71% of consumers reported preferring to conduct queries by voice instead of typing. The data speaks volumes of just how important integrating speech recognition into your AI digital marketing strategy is. Likewise, image recognition software that uses AI to identify people and objects in images and videos can improve the audience targeting of your digital campaigns.
You can see how AI-based image recognition works in action when using Google Reverse Image Search. Or perhaps you've noticed that Facebook got pretty clever at recognizing your friends on photos and automatically tagging them. Each software analyzes the image you've uploaded and scours across the platform to identify identical photos. For an average user, the opportunity to put a name to a plant whose name they couldn't recall will be the pinnacle of using AI image recognition. Yet, for businesses looking to improve their digital marketing results, AI image recognition could prove invaluable.
Some eCommerce businesses – specifically those that have both online and physical stores – are using AI image recognition to sync their online content and store visits. This means tracing customers' in-store visits through facial recognition software and linking their online profiles to serve them personalized ads.


On the other hand, image recognition software that employs AI technology pushes the boundaries in terms of online personalization. Both these AI tech innovations allow businesses to come near their target customers as never before. Businesses that rely on integrating these powerful AI digital marketing techniques with other innovative online advertising trends can pave the way for a completely new user experience.
To sum up
We hope this article provided you with a better idea of the vast significance of artificial intelligence in sales and marketing and sparked in you an idea on how to set up your next AI marketing strategy.
From priceless user insights to personalized product recommendations, AI in digital marketing is reshaping the definition of a good customer experience. The future of online marketing lies in leveraging the power of artificial intelligence. Therefore, if you plan on running a successful online business, employing AI-powered marketing and tools is a must. Implementing AI in sales and marketing lowers your operational costs, drives data-based decision-making, improves your KPIs, and boosts your customers' user experience and retention.
Thanks to AI, marketers are today able to do what, only a few years back, was considered impossible – and that is, engage with every individual customer in a personalized and meaningful way. However, we are yet witnessing the real might of artificial intelligence unravel across business processes – whether it be marketing, sales, human resources, or customer service. Even today, it is amazing to see AI algorithms outwitting us by tapping into our subconscious – just imagine what the realm of digital marketing can anticipate in the following years.
Author bio
Travis Dillard is a business consultant and an organizational psychologist based in Arlington, Texas. Passionate about marketing, social networks, and business in general. In his spare time, he writes a lot about new business strategies and digital marketing.
Looking for a way to remarket your product and increase sales? Schedule a call with our team of AI consultants to see how we can help you advance your product with AI.