Artificial intelligence (AI) business consulting and AI consultants are taking over the spotlight in today's increasingly data-driven business world. While many small and large businesses already use AI or are interested in AI adoption, most lack the tools and resources necessary to successfully implement AI or machine learning (ML).
The volume of business data is expected to grow exponentially, so it's understandable that companies are searching for artificial intelligence consulting firms or viable AI solutions to parse through that information to extract valuable insights.
AI is changing the world of business consulting. Here is a deeper look into AI business consulting, what AI consultants do for their clients, common AI consultancy services and what the future holds for the AI business consulting industry.
The growing need for AI business consulting
Consulting firms offer a wide range of services for all types and sizes of businesses. There are different types of business consultants from small mom-and-pop shops in the suburbs to major corporations headquartered in cities. The main goal of a consulting firm is to help companies achieve their most important business objectives and maximize their performance capabilities.
Most business consulting firms specialize in one or more disciplines, including customer service, customer experience (CX), talent management, digital marketing and IT services. AI consulting businesses have become a powerful force within the industry due to rapid technological advancements in AI.
There's a growing demand for AI consulting services because companies across various sectors need guidance on overcoming common barriers to AI adoption.
Here are some examples of these barriers:
Additionally, many businesses lack a sufficient number of employees or trained data scientists to assist with AI adoption and implementation. How can a company successfully adopt AI without a team of experienced employees?
How businesses benefit from AI consulting
AI is already prevalent across all human domains, so it's no surprise that businesses have started investing in this revolutionary technology. It's well-known that the benefits of AI in business are plentiful. These are some of the main advantages:
Operational efficiencies and automation
Cost savings at all levels
Improved customer service
Next-level personalization of services
Real-time help for staff and customers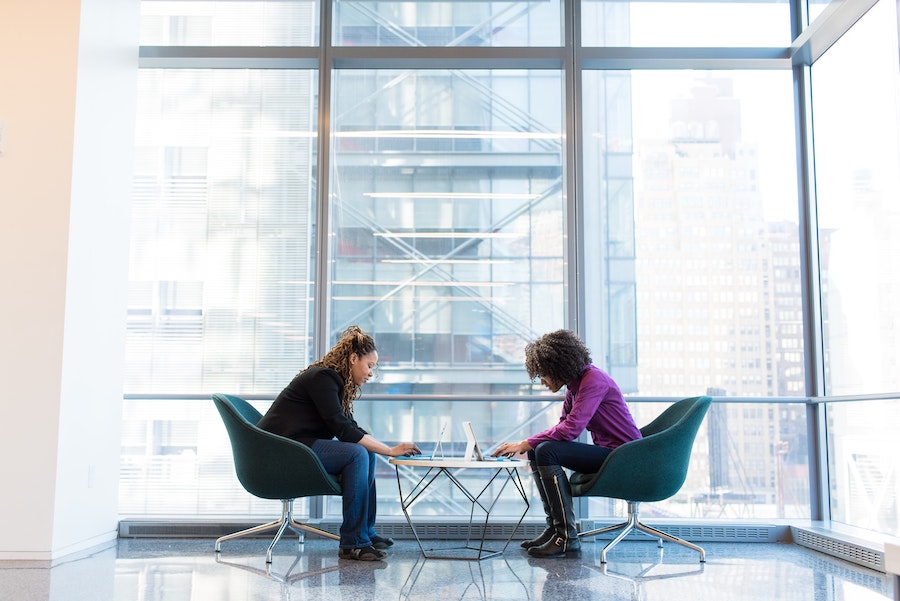 Source: Unsplash
These benefits, among others, are motivating companies and their executives to consider investing in and adopting AI. However, AI adoption and implementation are challenging, even for the most established, high-performing organizations. This is why AI consultants are needed now more than ever before.
How AI helps in the growth of a business
Major companies are using AI for business growth and to capitalize on new market opportunities. Companies that leverage AI to examine data and analytics are better positioned to identify new revenue streams, reach customers in other industries and expand globally.
For example, autonomous vehicle manufacturers use vast amounts of data to improve safety, make necessary technological advancements, and fuel research and development efforts. Think about how valuable this information could be for companies in the insurance industry — and this is only one example.
If a company is struggling to find the right talent, it could be worthwhile to implement AI models. AI has already helped alleviate labor shortages in several industries, including construction, manufacturing, health care, retail and more. As a result, these AI investments are bolstering the economy.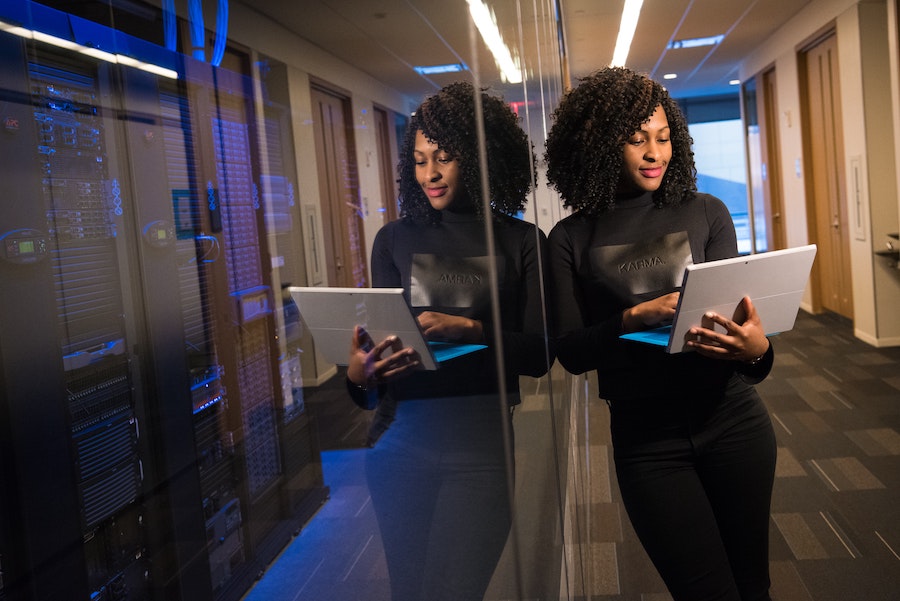 Source: Unsplash
AI is known to drive business growth in three key areas: digital marketing, AI-powered analytics and customer service satisfaction. It can be applied in so many different ways, and it's become increasingly important for companies in virtually every sector to consider pursuing investments in AI.
What does an AI consultant do?
AI business consultations focus on helping companies leverage the power of AI to improve their operations. AI consultants formulate well-defined business objectives, research potential AI solutions to achieve successful outcomes, design, build and deploy AI models, and offer employee training.
An AI consultant must have certain qualifications to offer these consulting services. These professionals should have process and industry experience and demonstrate strong knowledge of AI, ML, data science and fluency in various computer programming languages.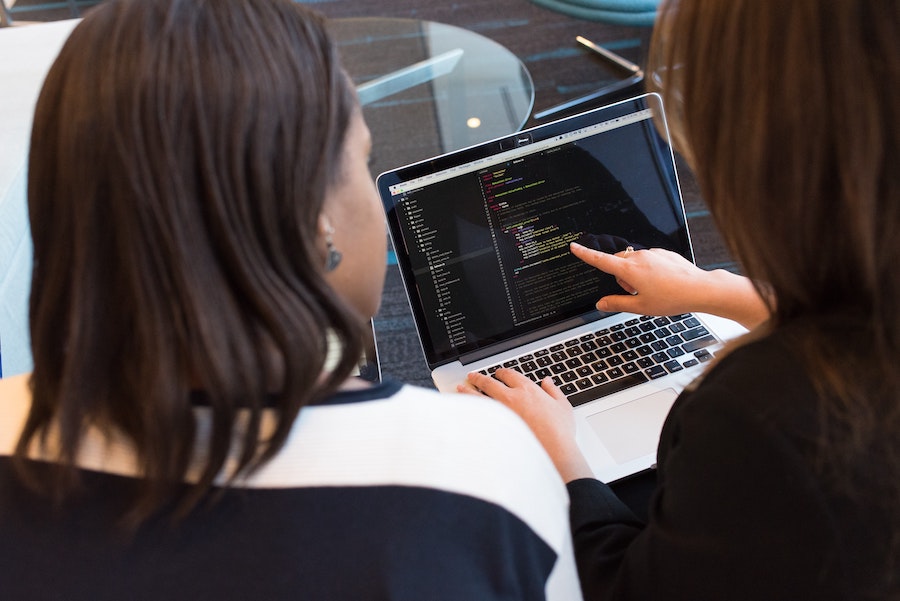 Source: Unsplash
In addition, an AI consultant can help a company in all aspects of AI software development processes. A consultant may not offer proprietary software solutions for their client. Still, they can provide machine-learning consulting or support them in building a customized AI solution to meet their business goals.
Common AI consultancy services
Services included in AI consulting vary greatly. Some experienced consultants will offer straightforward, general AI consultations, whereas others will go more in-depth and assist businesses with the technical aspects of AI implementation. It's also typical for some firms to offer business intelligence AI consulting services.
Here are some of the most common services a data science and AI company or AI consulting firm will offer clients.
1. Strategy formulation
The first step an AI consultant will take when offering their services is to define how and why a company will use AI. What are the client's needs, goals and business objectives? What strategies does the company already use? Are there AI solutions that align with them?

This consulting service is crucial for companies and their AI investments. No business wants to spend money on an AI project destined to fail. Consulting firms can predict which AI initiatives will offer the best value so clients avoid overspending.
2. Conducting AI-specific research
An experienced AI technology business consultant will thoroughly research which initiatives or projects offer the most value to their client. Professionals offering AI business consultations explore these key elements:
Trends in AI for business
Methods to scale AI
Risk and compliance
It's up to the AI consultant to determine which tools and frameworks their clients need to support successful implementation. For example, choosing proper storage requirements early in the design process is a major part of developing a plan for an AI project.

3. AI implementation
Conducting AI-specific research is a critical step to take before implementation. AI consultants will engage in project management, planning, vendor selection, change management and development.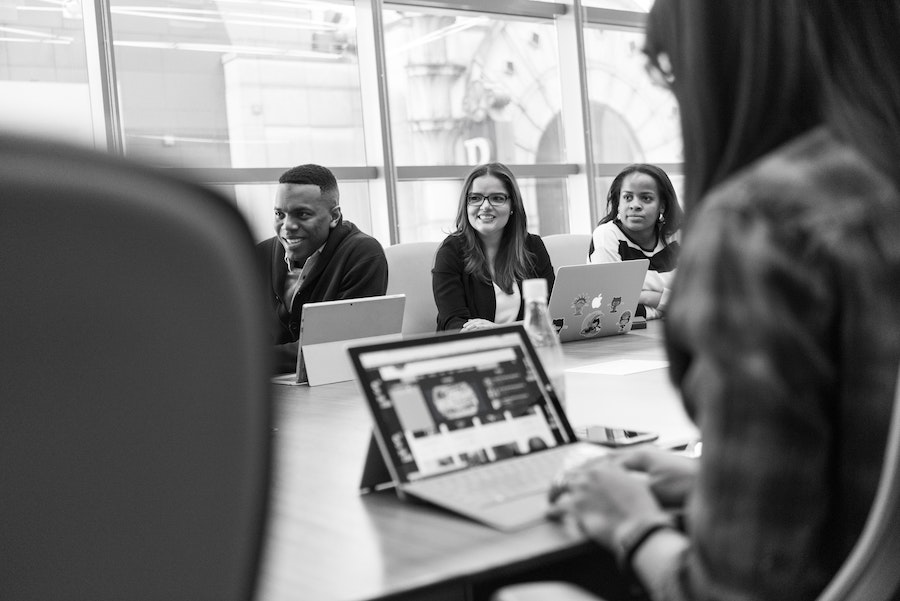 Source: Unsplash
No two AI consulting businesses are the same. For example, some of these implementation processes will be performed by company employees with guidance from a consultant. Other tasks will fall under the consultant's responsibilities. Typically, relying on a consultant for every implementation step will cost clients more than if they were to handle some steps in-house.
4. Comprehensive AI training
Another goal for an AI business consultant is to provide clients with the resources and tools they need to improve their AI knowledge and management skills. Because the field of AI is still relatively new, talent is hard to come by. More qualified AI practitioners will emerge as the area grows, making it easier for companies to manage their new AI solutions.
Companies without dedicated employees to maintain AI solutions won't find their investment worthwhile. AI business consultants typically offer employees training or presentation opportunities to avoid this scenario. Many big-name AI experts are available for trainings and speaking engagements, some prominent ones being Neil Jacobstein, who has performed AI consulting on projects for NASA and Boeing, or Paul Zikopoulos, the VP of Big Data Cognitive Systems at IBM.
Speaking with AI practitioners helps clients use their AI innovations, offers networking opportunities and fosters long-term business relationships. AI consultants will also provide employees with training materials and online resources to create a smooth adoption process.
How is AI changing consulting?
The role of AI in consulting is quite interesting. More AI consulting firms are cropping up to offer their services to clients in need. However, is it possible for AI to change how general consulting firms provide their specific services?
AI will likely disrupt the traditional consulting landscape. There are many different types of business consulting firms aside from AI-oriented firms, including: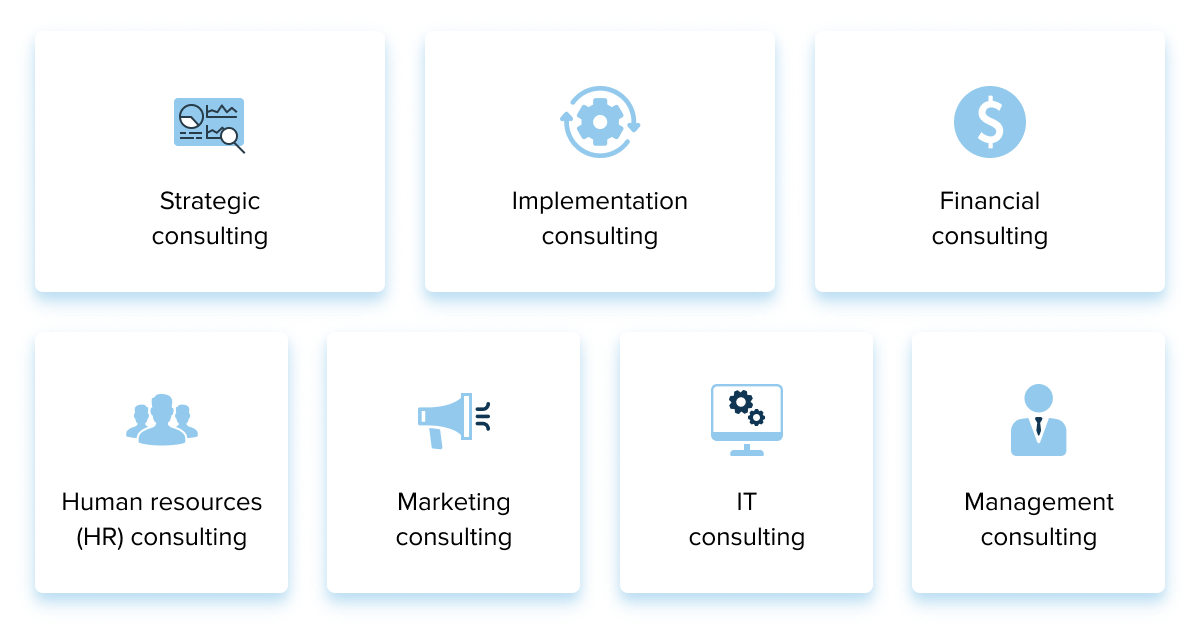 AI is a disruptive technology that will impact every sector, and consulting is no exception. Consulting firms will benefit from faster analytics by harnessing the unrivaled power of AI solutions, and consultants will spend more time focusing on big-picture tasks.
Can consulting be automated?
Many business professionals share this sentiment: AI adoption will lead to a rise in worker displacement. However, it's commonly understood that AI solutions work best and offer the most value when used alongside human employees.
Many industries require the human element and cannot rely solely on the most advanced technologies. Thankfully, traditional consulting firms will likely experience more of the benefits of AI than the drawbacks.
Some AI consultancy services may become automated in the future, but it's unlikely that AI will completely replace the entire consulting workforce. Someone needs to manage these models. Consultants will still be in demand because they need to translate insights from AI and ML into specific business decisions.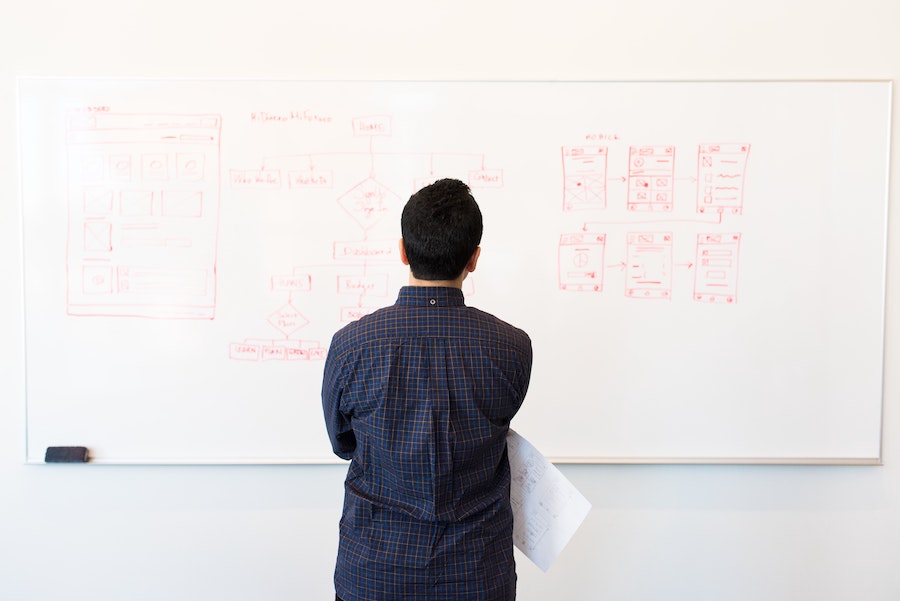 Source: Unsplash
Consultants should not be concerned that they'll lose their jobs to AI. Rather than worrying about worker displacement, consultants may want to engage in ongoing learning opportunities to enhance their skill sets and prepare for more technical roles.
The future of AI for business consulting
AI for business consulting is expected to grow soon and significantly impact how consultants perform their responsibilities. AI consulting businesses will increase in number and offer opportunities for companies to improve their operations. AI consultants will be needed across every industry, as there's still a lack of talent in AI.
AI solutions offer so many benefits to the average business, so consulting firms should expect to see more integrations and become increasingly familiar with how AI works. A better understanding will help consultants use it more effectively in providing services. AI and general business consultants should be aware of the latest trends and how they will impact the consulting landscape.
Author bio
April Miller is a senior writer with more than 3 years of experience writing on AI and ML topics.
Schedule an intro call with our consultants to explore your business and find out how we can help.