3 Reasons to Adopt Data Strategy in 2018
22 January 2018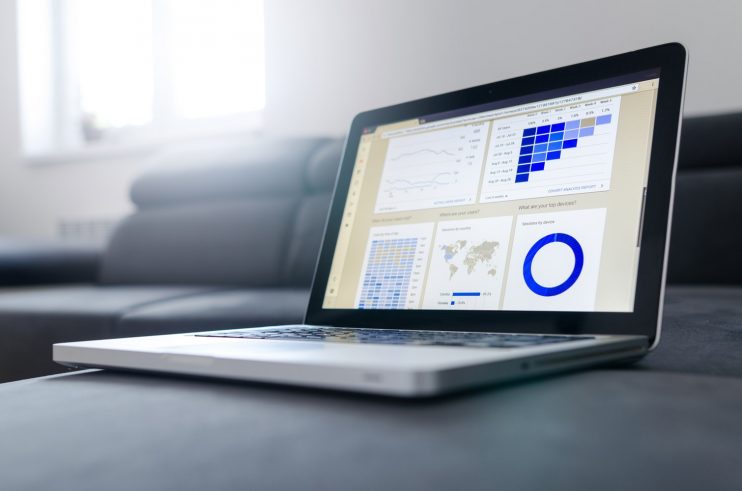 It is true that data boom continues and the digital economy of 2018 is driven by data and the challenge of turning it into facts, insights, and trends. Data is the critical resource of our age, that is why today's data strategy encompasses far more than how to store it.
The most important functions of a data strategy include helping business to protect sensitive data, establishing data management tiers, defining how the organization should mine the data for insights, and providing a roadmap for storage and infrastructure evolution as the business grows.
Planning data projects becomes harder every year, with all its changes 2018 won't become an exception, pushing more companies to give a proper thought to their data strategy. Let's see what to expect and how to get ready.
Exponential Growth of Data
Data growth factor may seem too obvious and negligible at first. "So what, it happens every year, somehow we survive". But with every year companies that are ignoring the necessity of a solid data strategy are getting closer to the point when it would be too late. The size of digital universe doubles every two years, just think of the scale of snowball effect we are getting into.
Human and machine-generated data is experiencing a more than 10 times faster growth rate than traditional business data, this is why businesses that have to deal with consumer data may get the sense of being overwhelmed with data about their customers. Such companies have to make the ability to store, process, analyze, interpret, and act upon their data a primary concern in order not to drown in the sea of competition.
With every year the growth of data is exceeding the capacity of traditional computing, making the problem of consuming those data sources and transforming them into actionable information stakeholders' primary concern. Having a data and analytics strategy in place helps to decide what data not to collect in order to spare some trouble in the future. Every company needs to gather, protect and store the data for reasons tied to its mission. This is why it is critical to define those reasons during the first stages of data strategy creation. If there is no reason for storing certain data, then why spend money on managing it.
Consistent data strategy helps to overcome the following challenges that are brought by the speed of data growth:
storage and data management complexity
scaling the infrastructure as the business grows
integration of new software
2018 is GDPR Year
Just to be clear, GDPR stands for General Data Protection Regulation and was initiated by the EU to strengthen customer privacy. Starting May 25, 2018 all the companies that deal with private customer data must comply with the set of rules. These rules are mostly aimed to protect customer privacy and provide them with better understanding of what is their personal information used for. GDPR applies to every business that deals with European citizens or just people who are visiting Europe at a given moment. This way GDPR hits companies all over the world and even the companies that don't do business with EU citizens directly should be aware of the regulations.
Without a proper GDPR compliant data strategy it will be almost impossible to keep up with all the requirements. Stakeholders shouldn't think of GDPR as of a threat to their businesses, on the contrary, it is a strategic opportunity, competitive advantage, and an additional motivation for businesses to get a proper data strategy in place.
Here are just some of the benefits GDPR compliant data strategy can bring:
Improved reputation from being among the first GDPR compliant companies.
Enhanced customer loyalty and confidence that their personal information is in good hands, which maximizes selling opportunities.
Pre-processed and cleaned data leads to more effective sales and marketing campaigns.
Reduced data waste and inefficient duplication of data collection in an organization.
Realising the full potential of data analytics for delivering actionable customer insight based on clear reliable up-to-date data.
With such a data strategy it will be very easy for companies to get a single view of the customer leading to business success.
More Businesses are Considering Adopting Data Science & AI Driving Higher Competition
Forrester predicts that by 2020 businesses that use data effectively will be collectively worth $1.2 trillion, up from $333 billion in 2015. Such statements make more companies worry about their data management and governance as well as their initiatives in the field of data science being under pressure to bring value using the data.
Such industry giants as Google, Amazon, Microsoft, and IBM are working on their own machine-learning environments and API-driven services, which makes it easier for companies to integrate machine learning for common predictive analytics use cases such as fraud detection or churn prediction. These larger technology companies have already embedded AI right into their own platforms, which means that smaller businesses will have to follow their example soon.
The Baseline
With all the innovation coming our way this year we need to remember that data strategy should be something understood by all employees, not just the IT team. Almost everyone in an organization creates data and data is at the core of almost every business. So keep it in mind deciding on the main reasons why you need a data strategy.
In 2018 AI will definitely continue its way powering everything from customer service and marketing to, robotics. Together with this trend companies will continue to use AI to surprise, communicate, and connect with their customers in ways they may not even realize, but only those with a solid data and analytics strategy will see sizeable results from all their efforts.
Work with InData Labs on Your Impeccable Data Strategy
Schedule an intro consultation with our Big Data consulting experts to explore your business objectives and your data and find out where to start with your data and analytics strategy.